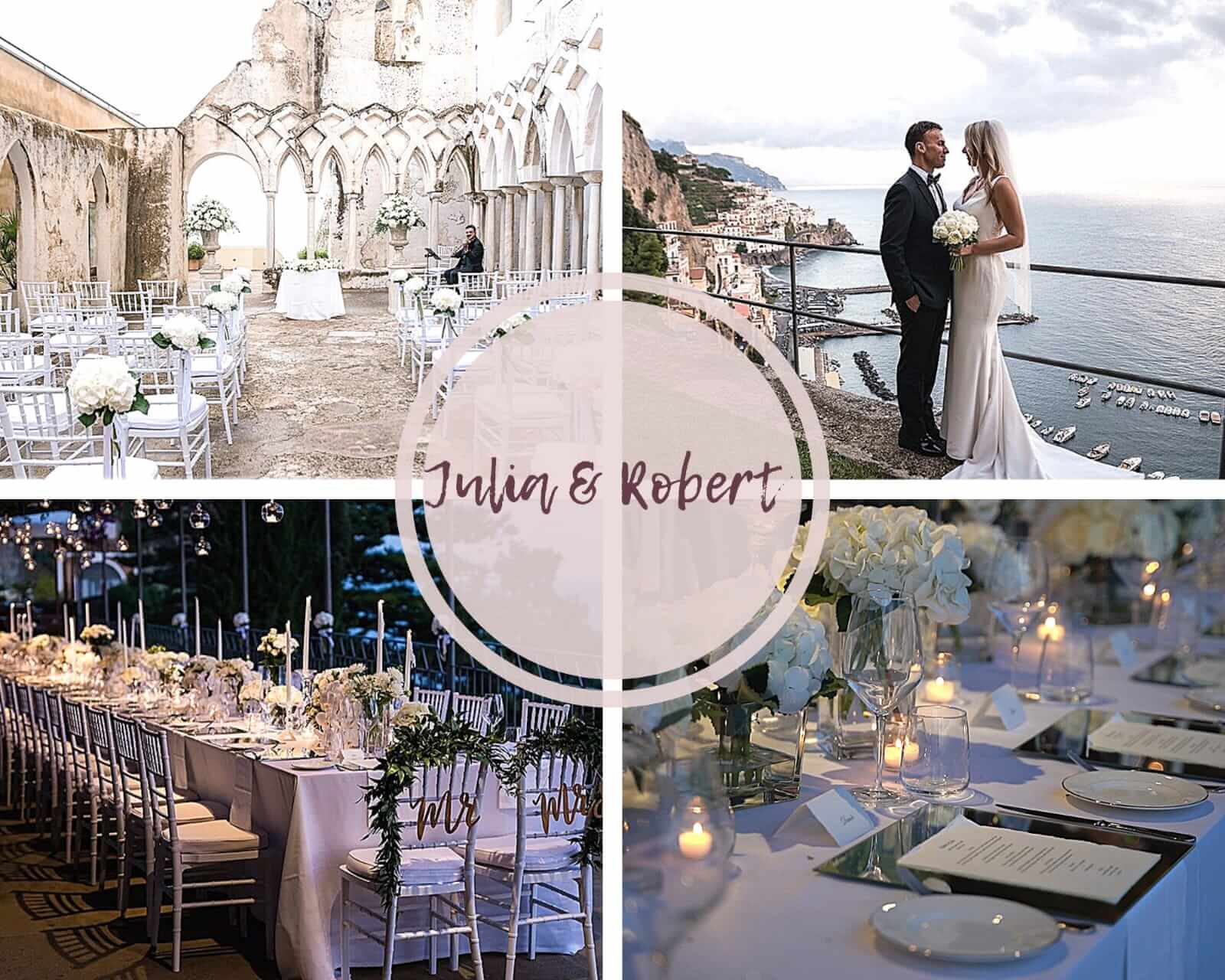 Julia and Robert, married on 10/07/2018
Fantastic Wedding Planner!
We would highly recommend Ines as a wedding planner in Italy. She is so easy and flexible to work with. When we gave her ideas and suggestions, she would run with it and took all of the pressure off of our shoulders. Whatever we asked her to help us with, she was on top of it and quick to respond. It was like having one of your best friends plan your wedding - so personable and sweet and she is a perfectionist!
She is incredibly thoughtful and pays great attention to detail. She even helped sew a button on my wedding dress five minutes before the ceremony 🙂
The whole day was seamless and it was due to Ines' planning - she has connections to great vendors and she is full of excellent advice and suggestions. Super calm and easy to work with and a pleasure to be around. She made everything fun and enjoyable. Five star service!!! We would highly recommend her to anyone planning a wedding or event in Italy 🙂