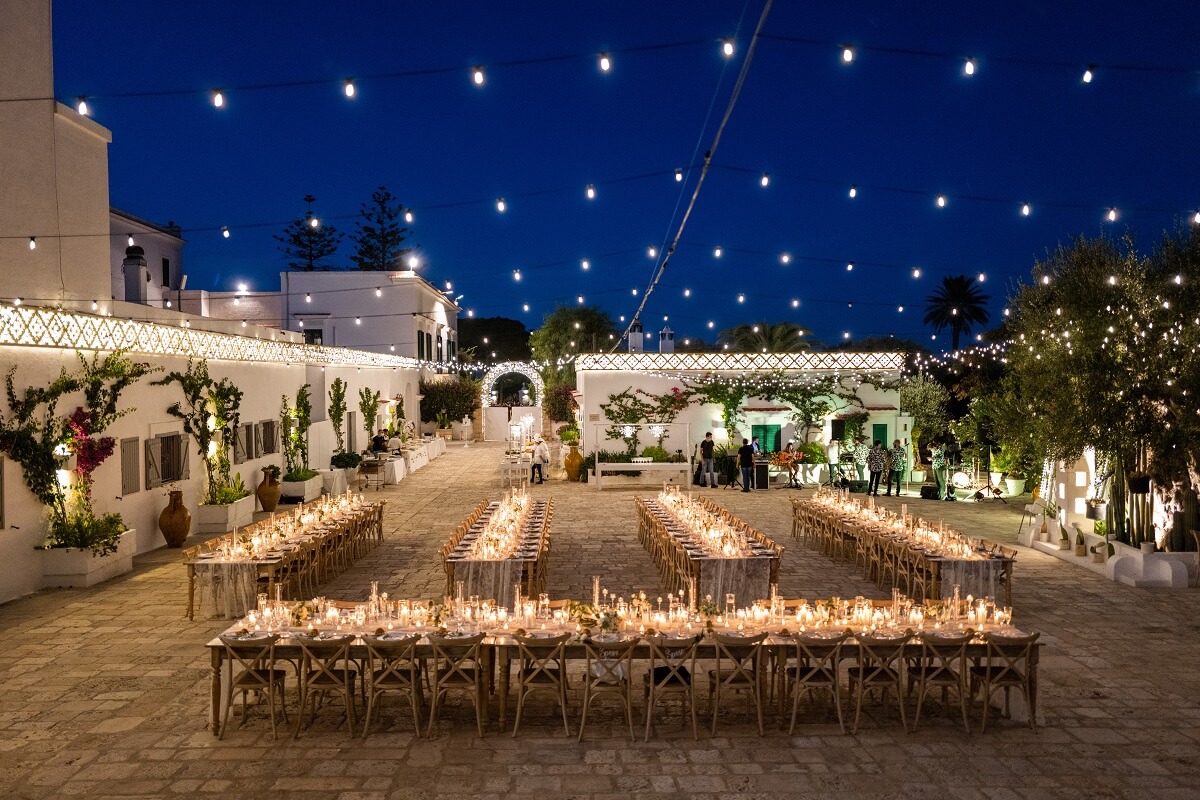 A country wedding in an ancient Apulian farmhouse
Painted in the colors of Puglia, a few steps away from the sea and 30 minutes from Bari and Brindisi international airports, this masseria, together with its four small independent houses that are part of the residency, two swimming pools and the garden, offers in a contemporary key, the hospitality and traditional features of the ancient Apulian farmhouses.
Surrounded by olive trees, this amazing wedding venue is available for ceremonies and events such as weddings and anniversaries and is structured to offer a warm welcome to both the bride and groom and their families, starting from a period of three days for a total of 24 guests.
Masseria San Nicola has 3 large areas perfect for the planning of the wedding: one courtyard for the ceremony or the aperitif, another courtyard with a square for the wedding reception and one internal garden for the cut of the cake and dancing party. It is not the classic location where everything takes place in just one place! For the symbolic ceremony, furthermore, there is a stunning garden with secular olive trees that could be the frame for your "yes, I do".
Upon request, each event can be extended into an unforgettable stay thanks to the magic Apulian atmosphere: the now-famous hospitality, the flavors and fragrances combined with the good taste and elegance which constitute our distinctive traits.
Its secret? It is not a hotel. It is a home. So, whatever the number of your guests, Masseria San Nicola is the perfect choice for your boho chic wedding in Puglia.