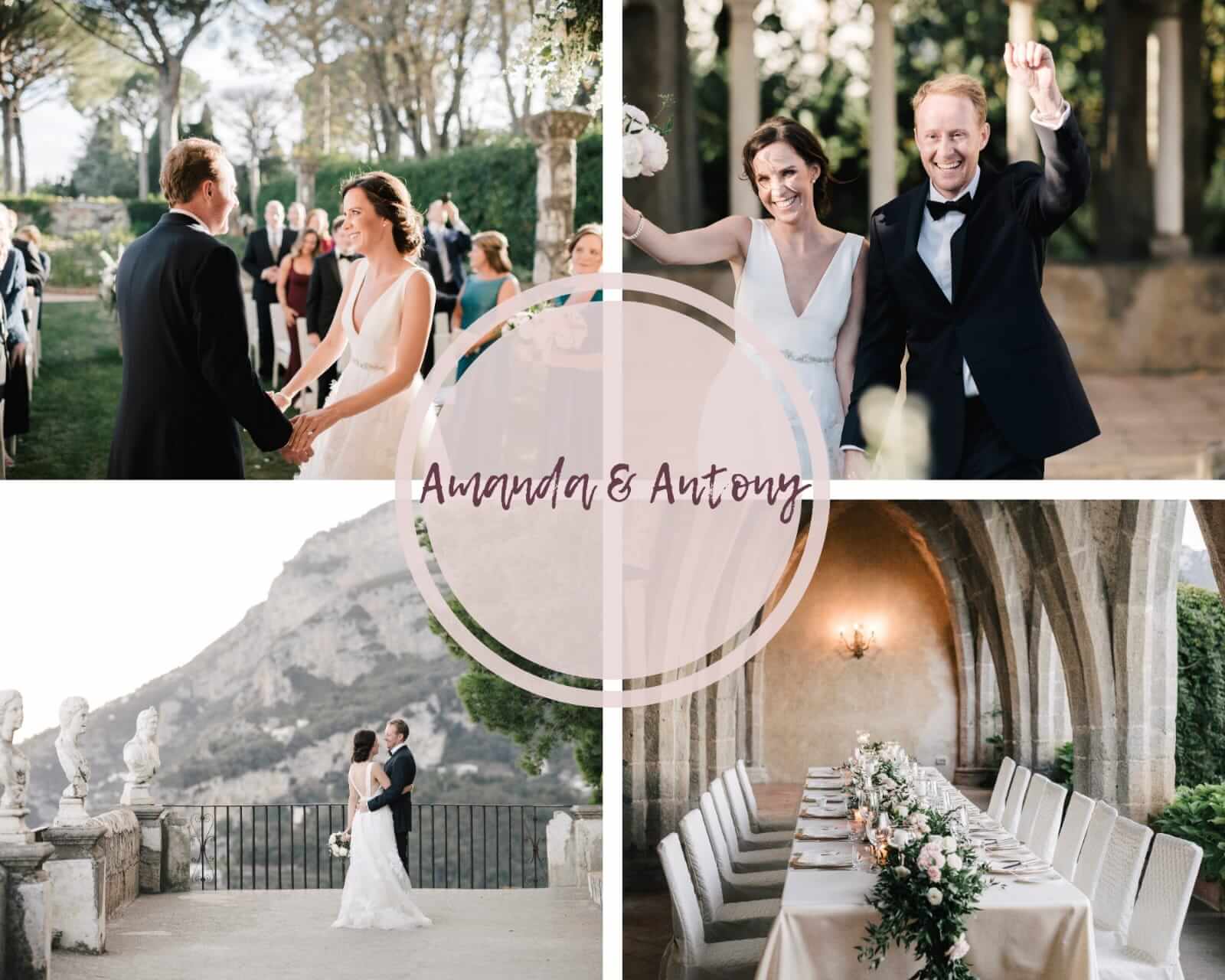 Anthony and Amanda
Amazing staff and great location
Ines and Adriano are nice person and mainly professional planners. They planned our wedding in Ravello in a great location and take care of all our requests.
They work with all the best suppliers of the area and are really available to everything you ask even for the pre wedding and the after wedding.
The wedding location was WOW and they made really a great job.
We recommend them to all the couples who want to live a dream in Amalfi Coast.