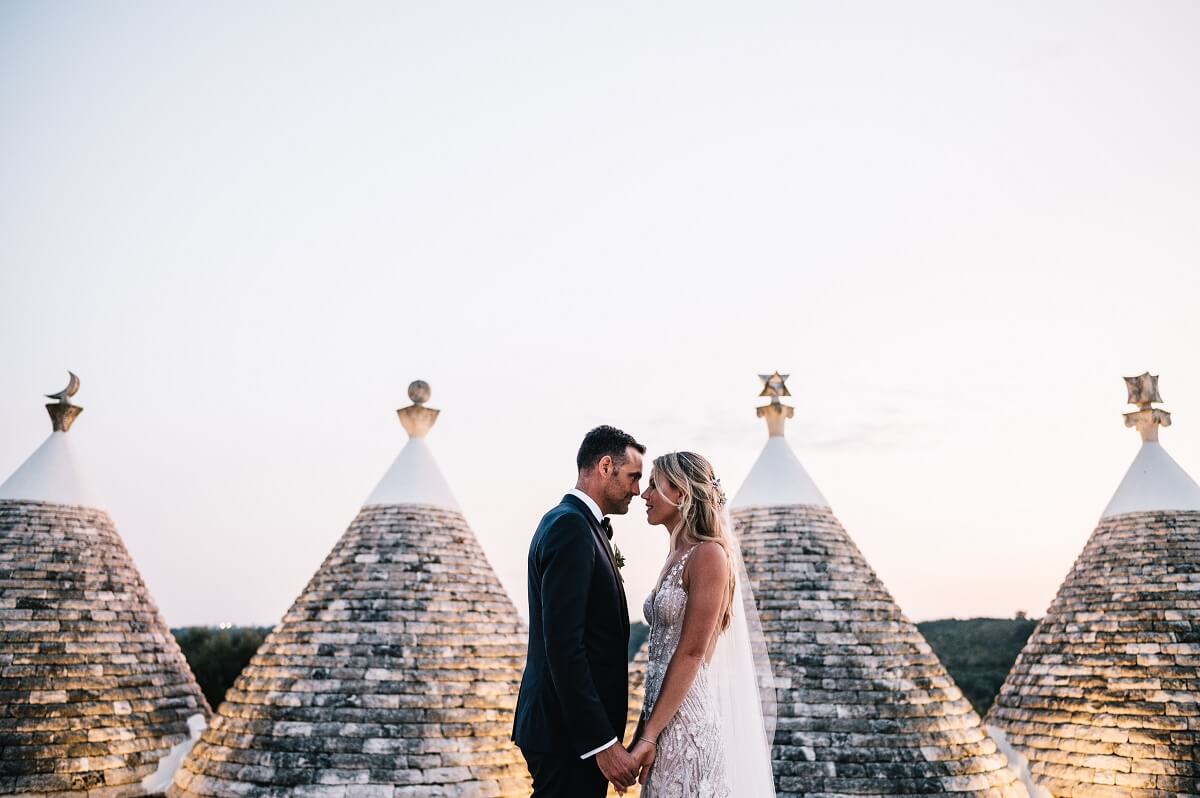 Stone arches welcome your guests for a unique experience through centuries
This elegant and refined Masseria in the heart of Ostuni, 5 km from the sea and 30 minutes from international airports, is a perfect location to enjoy a special stay and to host unique events. A play of stone arches and the grand entrance staircase will welcome your guests into a regal atmosphere, a unique experience through centuries of history and timeless rituals, best for the Masseria Grieco wedding.
The wide spaces of Masseria Grieco, the gardens, and the beautiful pool, allow you to enjoy the tranquility of the surrounding countryside and admire its enchanting views of the gorgeous landscape.
Thanks to its 25 rooms with a capacity of 60 guests, this exclusive venue can be optioned for your 2 or 3 days private event. The celebrations can start with a pizza party or a pool party the day before the wedding ceremony, can go on during the big day with a cocktail and reception dinner, and end with an after-wedding party the following day.
At Masseria Grieco, what makes your wedding reception special are the details of the Apulian architecture. The tailored service and the food and wine selections are adapted to the couple's needs thanks to the advice of the punctual and helpful staff.
The large external square, where the horizon of the Itria Valley becomes a dreamlike scenery, is the ideal location for the wedding reception.
Eight Trulli welcomes your guests in an unusual atmosphere of fairy lights and authentic Apulian traditions, that will make your happy moment unforgettable and your wedding photographs just amazing.