The Basil of Sant'Eustachio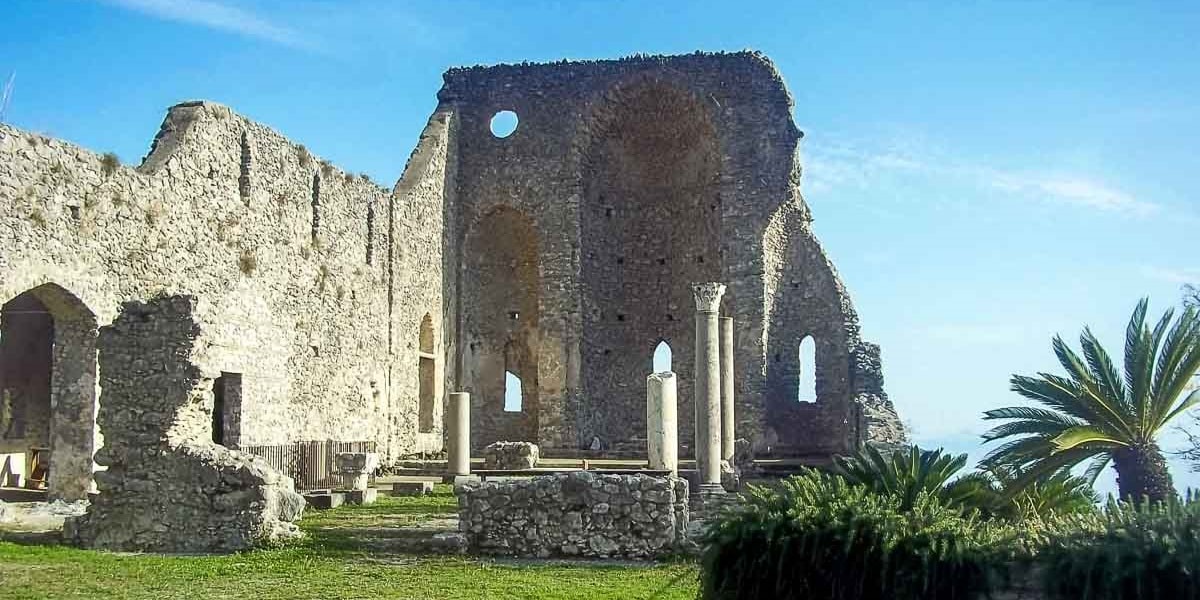 The Basil of Sant'Eustachio
A wedding steeped in history, overlooking the sea
Famous world over for its harmonious combination of sea, cliffs and human settlements, the Amalfi Coast conceals natural treasures of the Lattari Mountains.
The Basilica of S. Eustachio, due to its strategic position, is one of its gateways.
Considered one of the most beautiful ancient structures in southern Italy, in a strategical position dominating the whole coast, it is located in Scala, the oldest and most noble town on the Amalfitan territory. A sacred place, where the beauty of nature is awe-inspiring.
The Basilica is perfect for medium-sized weddings in Italy, up to a maximum of 100 people, and also provides the possibility of celebrating civil or symbolic wedding ceremonies.
With our professional experience and inspiration, we can assist you in planning your wedding in Amalfi coast; we shall take care of all the details and, with our dynamic know-how, offer you insight into the traditions and uniqueness of our territory.