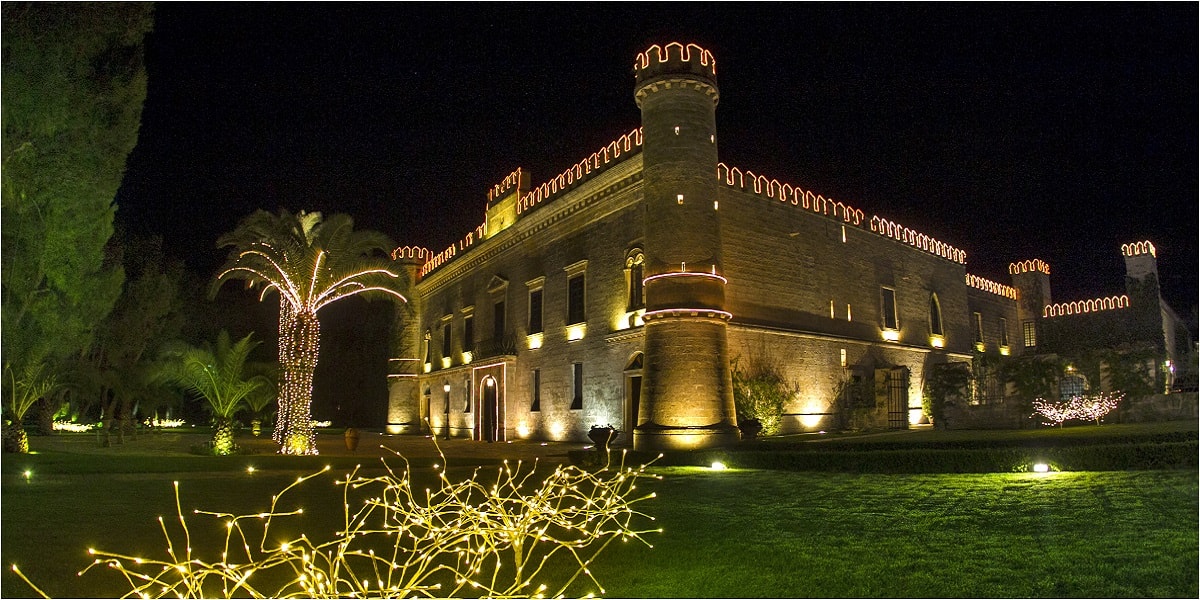 Live your own royal wedding in a castle like in a fairytale
Close your eyes and imagine you are in a lush garden at the foot of a white staircase, with a light breeze that caresses your face while your words "Yes, I do" echo among secular palms. Here, now you can open your eyes, dear bride and groom... welcome to Castello Monaci, one of the most famous wedding venues in Italy!
We are in Apulia, in the center of Salento, near the sea and immersed in the green of the countryside. A long avenue of eucalyptus trees welcomes you to this beautiful place, which includes lush gardens, a swimming pool, a park, noble rooms, a 16th-century country house, a leisure complex, and a fine restaurant.
There are many special settings for a magical outdoor wedding in Italy from the Garden of the Statues to the Winter Garden to the Chess Garden, passing through Piazzale d'Armi and the Garden of Corbezzoli. At sunset, the pool and the garden fountain become the perfect setting for your wedding photos and video.
Inside the castle and in the gardens, both civil and symbolic ceremonies can be celebrated. An enchanting and original solution that will allow you to avoid complicated transfers and concentrate every single moment of your event in just one place, thus experiencing your royal wedding in the castle to the fullest.
An endless roof of stars will be the sky of a wonderful night, lit up by thousands of candles, lanterns, and spotlights that enhance the timeless beauty of Castello Monaci.
For those brides wanting their big day to be nothing less than a royal wedding, this is definitely the right choice!