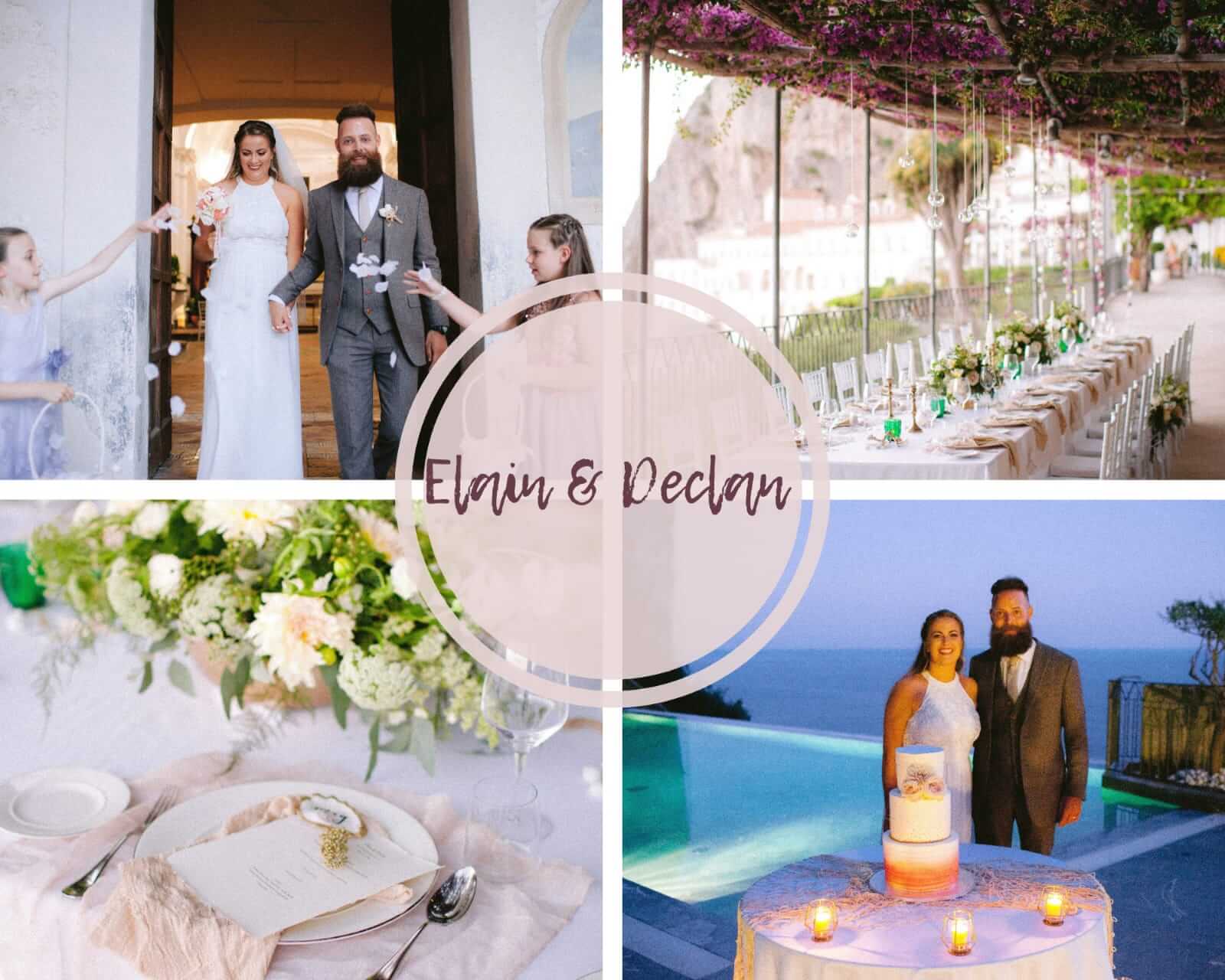 Elain and Declan, married on 08/03/2019
Perfection!
Amazing, professional and will make your dream come true!
Ines and Adriano made our dream come true on the beautiful Amalfi coast. All year Ines communicated with me, put our minds at ease, she was even kind enough to allow us to post some decorations we wanted for the table in advance to her address in Italy.
She is truly a perfectionist and knew what we wanted as soon as we mentioned rustic/beach theme. Her attention to detail is second to none. Being a local woman, she had all the right contacts. This included the more tricky part of planning with the church paperwork abroad etc.
On the day, they blew us away. Everything was brill and way above and beyond. Ines decorated our wedding cake and dinner table with extra stuff, ensured the day ran smoothly and did it all with a smile. She is a wonderful woman to do this job. We are on cloud nine and can't thank you enough. Would recommend Mr and Mrs Wedding in Italy whole heartedly to anyone!