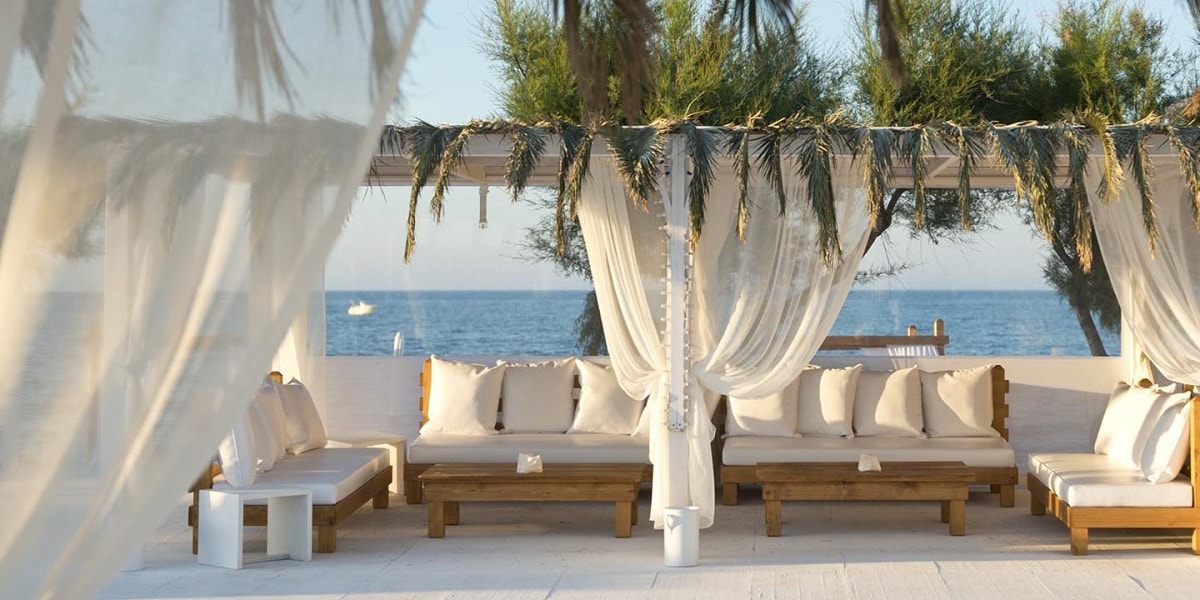 White Beach of Torre Canne
Celebrate the most important day of your life with bare feet on the white sand
At the White Beach Club in Torre Canne, the dream of getting married on the beach becomes true: the imagination leaves room for the real possibility of celebrating the best day of your life with bare feet on the white sand, with the endless blue of the floating sea in front of your eyes.
The White Beach Club is one of the most popular wedding venues in Italy due to its magical allure. Here we can plan elegant events in Puglia by the sea, in a refined and modern environment, where the excellent quality of service will not disappoint you. You can choose from multiple solutions and customize the entire event based on your tastes and needs.
The restaurant, with the refined flavors of traditional local dishes, is located on the beach and has a large shelter in case of rain. The beach and the different areas near the sea will be the perfect setting for your Italian destination wedding.
On the beach you can celebrate the civil or symbolic ceremony and have any kind of party before or after the wedding.