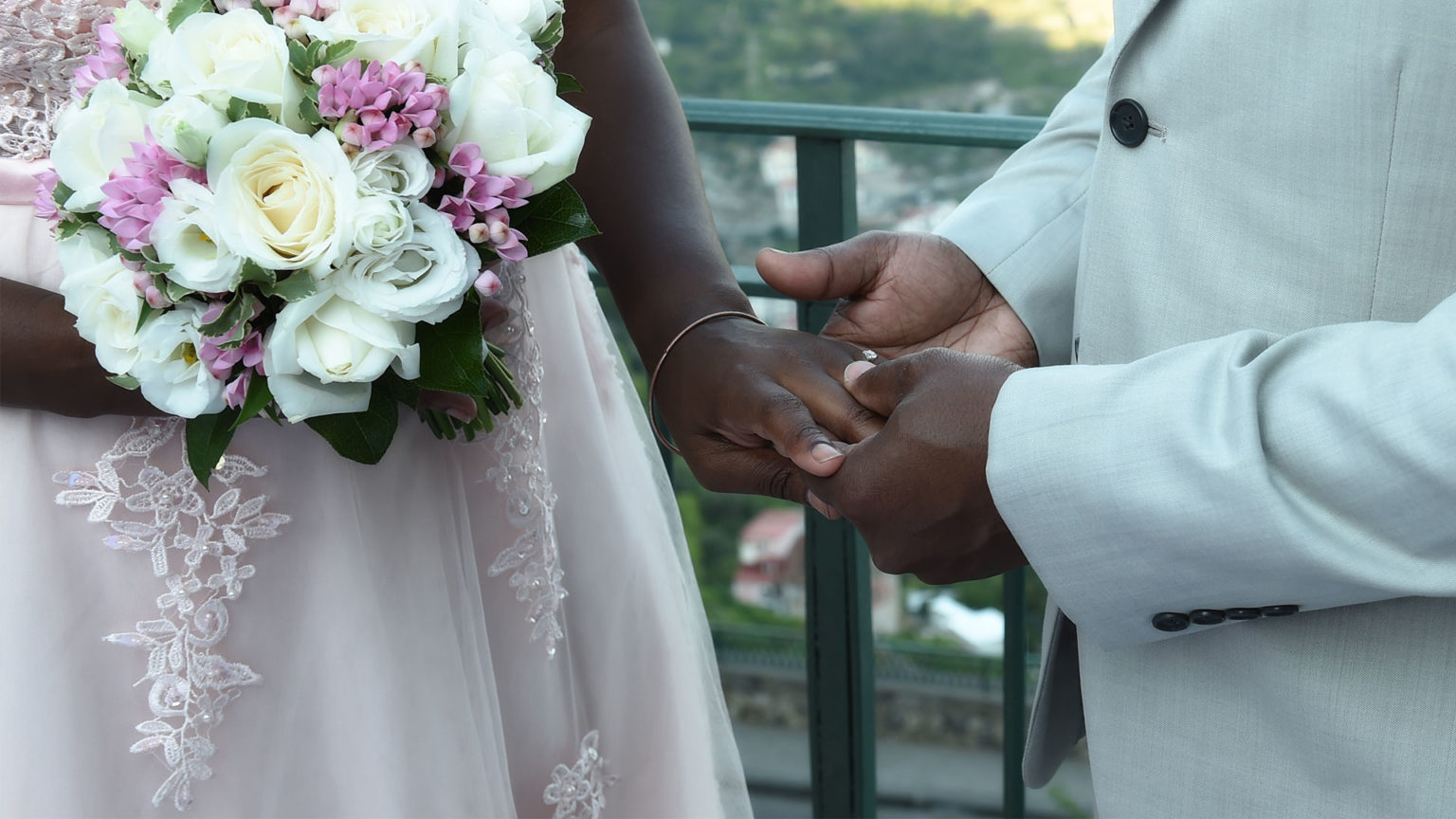 Vows Renewal in the Amalfi Coast
Experiencing the Magic of Vows Renewal in the Amalfi Coast, Italy
You can enjoy a meaningful and moving ceremony with your kids, family, and friends when you renew your vows. Married couples can take a moment to reflect on their past, present, and future. A meaningful way to emphasize the intensity and tenacity of your enduring love is through a vow renewal. Whether it's a formal ceremony akin to a wedding or an incredibly informal beach wedding, the celebration can be as unique and personalised as you like.
In order to further personalize this special day, many couples who are renewing their vows in a non-religious context choose to write the ceremony themselves or with our help. We will be proud to celebrate the significant moments in your lives while also acknowledging and honouring significant changes and occurrences. Together, we will help you choose the rituals, readings, and music that will best serve your objectives.
There are a variety of reasons why couples who get married along the Amalfi Coast might want to arrange a ceremony of this nature at some point. For instance, because
They had to plan a low-profile wedding because they were strapped for cash and were under too much pressure from their family when they got married.
They want to relive their Big Day because they have such lovely memories of it.
Some couples experience health issues or other problems, and after difficult times, they want to publicly declare their love to their families and friends.
They want a new wedding ceremony to include their children who were born after the marriage.
The Enchanting Appeal of the Amalfi Coast for Vows Renewal Ceremonies
The Amalfi Coast is an exceptional destination for vow renewal ceremonies, offering a multitude of reasons why couples choose this enchanting location to reaffirm their love and commitment. The breathtaking beauty of the surroundings, combined with the region's culinary delights and ease of access, ensures an unforgettable experience filled with love, joy, and cherished memories. When it comes to choosing the best place in the Amalfi Coast for vow renewal, there are several enchanting options that offer unique charm and beauty. Each along the coastline has its own distinct character, making it important to consider your preferences and the ambience you desire for your special day.
Positano: Positano is often regarded as the jewel of the Amalfi Coast. With its cascading pastel-coloured buildings, winding streets, and stunning views of the sea, it creates a dreamy and romantic atmosphere.
Amalfi: Amalfi, the namesake of the coast, is a historic town brimming with charm and beauty. Its grand cathedral, Duomo di Sant 'Andrea, stands as a magnificent venue for a vow renewal ceremony filled with elegance and splendour.
Ravello: Perched high above the coastline, Ravello offers breathtaking panoramic views of the Amalfi Coast. This romantic town is renowned for its enchanting gardens, historic villas, and serene atmosphere.
Sorrento: While technically not part of the Amalfi Coast, Sorrento is a captivating city located nearby, often considered a gateway to the coast. Sorrento boasts stunning vistas, charming streets lined with shops and cafes, and a lively atmosphere.
Where Can These Ceremonies Be Performed? 
Vows renewal ceremonies in the Amalfi Coast can be performed in various stunning locations. Couples have the choice of luxurious cliffside villas offering panoramic sea views, historic churches like the Amalfi Cathedral, picturesque beachside settings such as Spiaggia Grande in Positano, and enchanting venues like Ravello's Villa Cimbrone and Villa Rufolo with their lush gardens. Additionally, luxury hotels along the coastline provide elegant event spaces. Whether it's a private villa, a church, a beach, or a hotel, the Amalfi Coast offers a diverse range of venues to ensure couples can find the perfect backdrop for their vow renewal celebration.
Choose Mr and Mrs Wedding in Italy for Vows Renewal in the Amalfi Coast
Mr and Mrs Wedding in Italy are the best wedding planners to organize your Vows Renewal ceremony in the beautiful Amalfi coast. With their expertise, experience, and attention to detail, they will ensure that your special day is nothing short of extraordinary. From venue selection to decor, vendor coordination, and on-the-day management, they will take care of every aspect, allowing you to relax and enjoy the celebration. Their personalized services cater to your unique preferences and love story, creating a ceremony that truly reflects your journey together. With a network of top-notch vendors and a deep understanding of the Amalfi coast's beauty and charm, they will curate a breathtaking setting for your vow's renewal. Trust Mr and Mrs Wedding n Italy to bring your dreams to life and create cherished memories in one of the most romantic destinations in Italy. Contact us for more information.
                            "Say 'I Do' Once Again: Vows Renewal in the Enchanting Amalfi Coast"