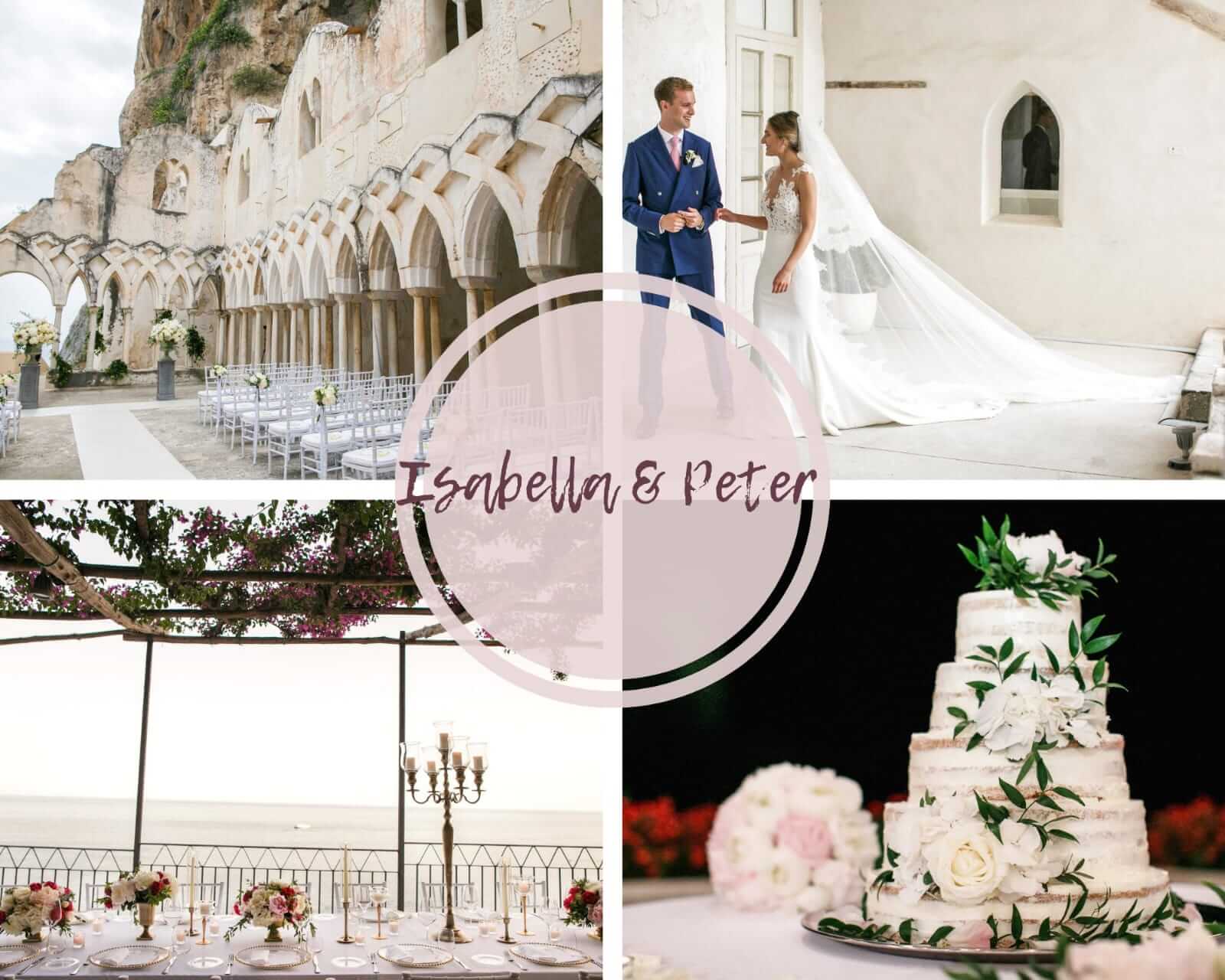 Isabella and Peter, married on 06/22/2019
Ines became a friend of ours
Thank you so much Ines for helping us to organise our very special wedding in Amalfi!
Ines was not only our wedding planner, but became a friend of ours. We got on straight away - she is friendly, approachable and hospitable - which was so lovely as my husband and I are from London. Above all she is very organised, which meant that we could really trust her with planning our wedding.
Ines always made herself available to answer any questions or concerns we had. Her knowledge of local suppliers meant that we were able to source everything we needed. She was great at thinking of all the little details and touches to make the day unique. She was fantastic up until the wedding day itself - which she ensured ran smoothly.
We were very happy to have Ines as our wedding planner and would recommend her to anyone planning a wedding on the Amalfi Coast!