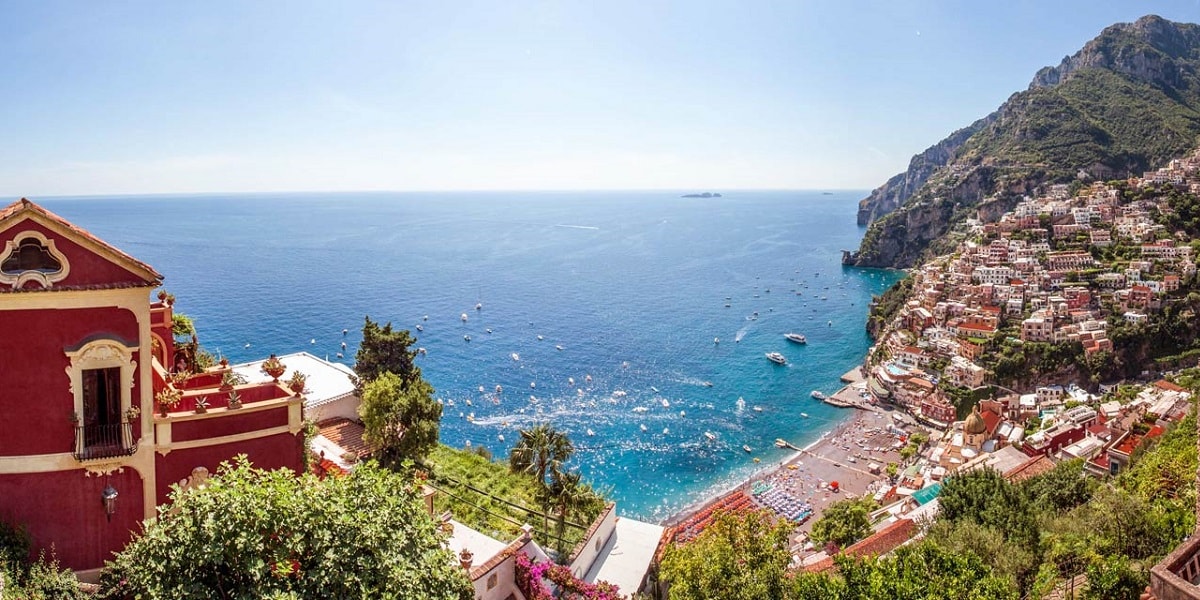 Amalfi Coast Villa Wedding
The Best Location For Your Memorable Wedding Photos And Films
A private Amalfi Coast villa wedding is the perfect setting for a fairytale destination wedding in Italy. Thanks to the wide choice of special spots, such as panoramic terraces overlooking the sea, olive groves, fantastic gardens, and private descents to the sea, it is also the best location for your professional wedding photos and films.
In addition to being a luxury location, a villa still retains the style and atmosphere of a family home with the best traditions of southern Italian hospitality. That's why it's perfect for an unforgettable ceremony as well as for a professional wedding reception with an open bar.
Just imagine the reflection of the sun in the sea at sunset or the light of a candle that blends with the sparkling stars on the horizon, to get an idea of the beauty of a professional Amalfi Coast villa wedding.
The dream of getting married in a villa overlooking the sea on the Amalfi Coast comes true at Villa Oliviero in Positano. The villa offers the opportunity to organize the civil or symbolic ceremony on site, customizing it according to the wishes of the bridal couple.
Right at the top of the colorful pyramid of houses that make up Positano, Villa Magia, with its spectacular view, is one of the best wedding venues on the Amalfi Coast. It's perfect both for an unforgettable ceremony and for a wedding reception served in one of the splendid interior rooms or on the large panoramic terrace.
Experience the 5-star luxury complex of Villa Tre Ville for your wedding on the Amalfi Coast. An exclusive boutique hotel located on a spectacular cliff overlooking the crystal clear blue waters of Positano. It is considered one of the best hotels on the Amalfi Coast, it is impressive at every level and represents the kind of wedding venue that makes any kind of event memorable.
Part of the same hotel complex of Villa Maria and Hotel Giordano, this charming Mediterranean villa is located in the heart of Ravello, along the enchanting path that leads to Villa Cimbrone. Thanks to its secluded and panoramic position overlooking the sea, Villa Eva is an ideal location for ceremonies and weddings in Ravello.
This is not just an Italian hotel like all the others, but a unique gem set in the rocky Amalfi Coast. A private house in the beautiful town of Praiano, a few minutes away from Positano, with a garden of over 5000 square meters. Certainly it is one of the most enchanting and classy wedding venues on the Amalfi Coast for your fairytale event.
This wonderful villa is located in Minuta, a picturesque village in the town of Scala, facing the promontory of the famous Villa Cimbrone in Ravello and overlooking the cities of Amalfi and Atrani. The distinctive features of this exclusive residence are its enchanting gardens and its breathtaking sea view, which make it the perfect venue for an intimate wedding on the Amalfi Coast.