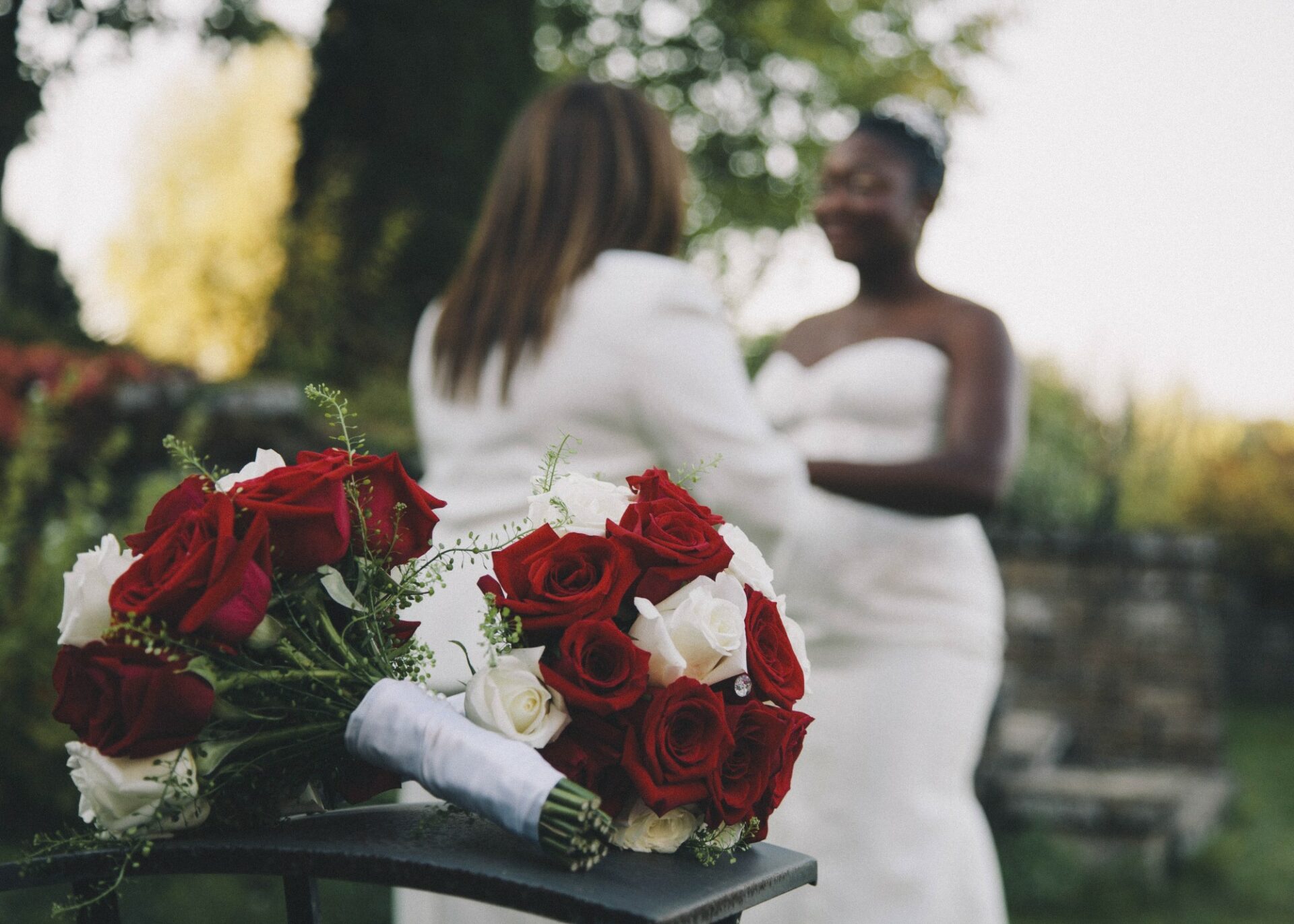 Same-Sex Wedding in Amalfi Coast
Planning a wedding is an exhilarating journey filled with dreams and aspirations. For same-sex couples seeking an extraordinary and unforgettable experience, the Amalfi Coast offers a picturesque backdrop that combines natural beauty, rich history, and romantic ambiance. The Amalfi Coast, located in Southern Italy, has become a sought-after destination for couples looking to celebrate their love in an enchanting setting. 
Love Knows No Boundaries: Celebrating Same-Sex Wedding
The Amalfi Coast, with its dramatic cliffs, vibrant blue waters, and charming towns, offers a captivating atmosphere that is perfect for celebrating love. Whether you envision an intimate ceremony overlooking the sea or a grand affair in a historic villa, the Amalfi Coast has an array of venues that cater to every couple's unique vision. From the charming town of Positano to the enchanting gardens of Ravello, each location on the Amalfi Coast has its own distinctive charm, ensuring that your wedding will be an unforgettable experience for you and your guests.
Selecting the Ideal Venue: Finding the Perfect Setting for Your Event
Selecting the right venue for your wedding is crucial, as it sets the tone and atmosphere for your entire event. It should align with your style, preferences, and desired ambience. The Amalfi Coast offers a diverse range of venues, each with its own charm and character, ensuring that you can find the perfect backdrop for your special day.
Villa Cimbrone: A Timeless Gem
Villa Cimbrone, nestled high in the hills of Ravello, is a hidden gem that offers breathtaking views and timeless elegance. This historic villa boasts lush gardens, intricate architecture, and panoramic vistas of the coastline. Imagine exchanging your vows surrounded by vibrant blooms and the soft scent of lemon trees, creating an ethereal atmosphere that will leave a lasting impression on your guests.
Palazzo Avino: Opulence and Luxury
For couples seeking opulence and luxury, Palazzo Avino in Ravello is an ideal choice. With its elegant ballroom, Michelin-starred restaurant, and sweeping views of the Mediterranean, this boutique hotel provides the perfect setting for a grand celebration. Say "I do" in the hotel's picturesque gardens, followed by a sophisticated reception where every detail is meticulously taken care of.
Also, Hotel Belmond Caruso and Palazzo Confalone.
Navigating Same-Sex Wedding: Essential Legal Considerations for a Smooth Journey
Planning a wedding in a foreign country involves understanding the legal requirements and processes. Here are some important considerations for same-sex weddings in Italy:
Legal Recognition
Since 2016, same-sex marriages performed abroad are legally recognized in Italy. This means that if you have already tied the knot in your home country, your marriage will be legally valid and recognized in Italy. This recognition ensures that your wedding ceremony on the Amalfi Coast can be a symbolic celebration of your love.
Civil Unions
While same-sex marriage is recognized in Italy, the country does not currently allow same-sex couples to enter into civil unions. However, this should not deter you from planning your dream wedding on the Amalfi Coast, as the legal recognition of your existing marriage ensures that your celebration will be a cherished moment of joy and love.
Documentation Requirements
To legally marry in Italy, you will need to provide certain documents, including your passports, birth certificates, and a Certificate of No Impediment (CNI) issued by your home country. It is essential to consult with the local authorities or a wedding planner familiar with the legal processes to ensure that you have all the necessary documentation in order.
Embracing Culture: Unforgettable Experiences and Activities for Immersive Exploration
A Same-Sex Wedding in Amalfi Coast offers not only a beautiful setting but also an opportunity to immerse yourselves in the rich culture and experiences the region has to offer. Here are some activities to consider during your stay:
Exploring the Coastal Towns: Take a leisurely stroll through the narrow, winding streets of Positano, Amalfi, and Sorrento, and discover the vibrant colours, charming shops, and quaint cafes that characterize these coastal towns. Immerse yourself in the local culture as you sample traditional cuisine and indulge in gelato while admiring the picturesque views.
Boat Excursions: Embark on a private boat excursion along the Amalfi Coast to discover hidden coves, secluded beaches, and breathtaking caves. Cruise along the crystal-clear waters and soak in the sun while sipping champagne with your loved one. This unforgettable experience will create cherished memories of your time in the Amalfi Coast.
Wine Tasting in the Vineyards: The Amalfi Coast is known for its exquisite wines produced in vineyards that cling to the hillsides. Take a tour of a local winery, savour the flavours of the region, and learn about the traditional winemaking techniques. Raise a glass to love as you enjoy a wine-tasting experience amidst the stunning vineyards of the Amalfi Coast.
Mr. and Mrs. Wedding in Italy: Expert Planners for Same-Sex Wedding
When it comes to planning a same-sex wedding in Italy, Mr and Mrs Wedding are renowned as the best wedding planners in the Amalfi Coast. With our expertise, attention to detail, and commitment to creating unforgettable experiences, we have established ourselves as trusted professionals in the realm of same-sex weddings. 
Mr and Mrs Wedding in Italy understand the unique needs and desires of same-sex couples. We firmly believe in creating a wedding experience that celebrates love, inclusivity, and equality. Our team consists of experienced professionals who are passionate about ensuring that every couple's vision is brought to life, regardless of their sexual orientation or gender identity. By working with Mr and Mrs Wedding, you can rest assured that your wedding will be planned in a manner that reflects your love story and honours your unique journey. Contact us for more details.
         "Making Waves of Love: Same-Sex Weddings Amidst the Splendor of the Amalfi Coast"