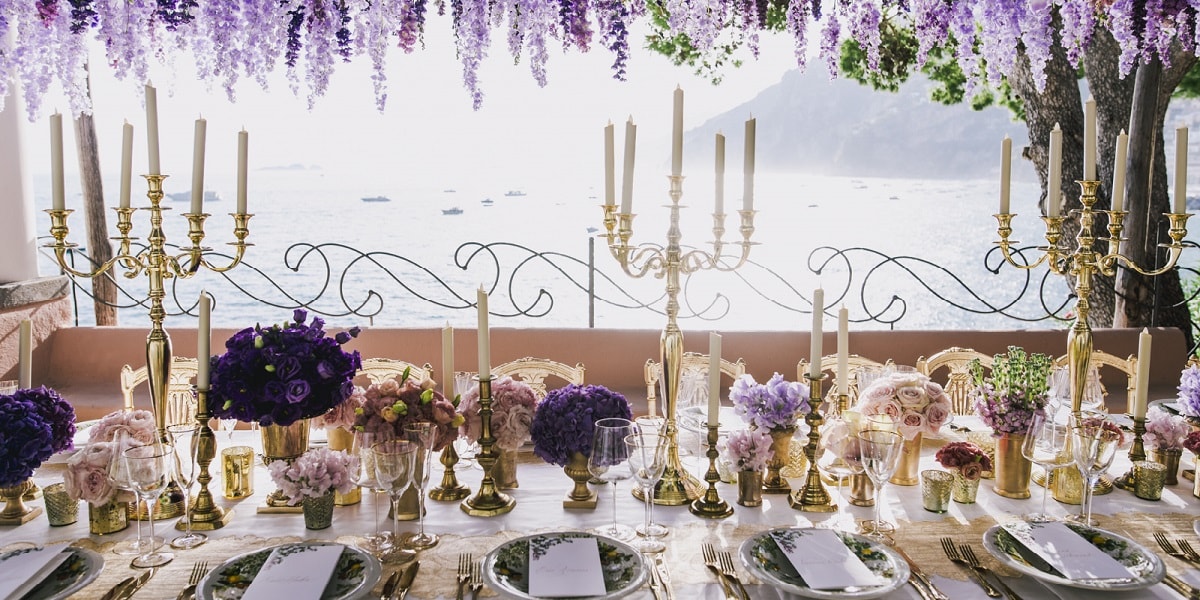 Experience the mesmerizing beauty of this five-star luxury complex for your wedding on the Amalfi Coast
Villa Tre Ville is a five-star luxury hideaway in Positano, where tranquility is created with meticulous attention to details, ensuring a well-deserved rest to relax and recharge your batteries.
Villa Tre Ville is an exclusive boutique hotel located in a spectacular cliffside estate overlooking the crystal waters of Positano. Considered one of the best properties of the entire Amalfi Coast, this impressive wedding venue will leave your guests everlasting memories.
Villa Tre Ville consists of five charming villas overlooking Positano, surrounded by lush gardens and secluded terraces set among pergolas laden with bougainvillea and ancient plants.
It develops on a rocky promontory where hidden elevators and stone cut steps lead to a private sundeck terrace on the sea and to a pier available exclusively for guests. Private terraces, gardens and pools are the perfect setting for your intimate luxury wedding in Positano.