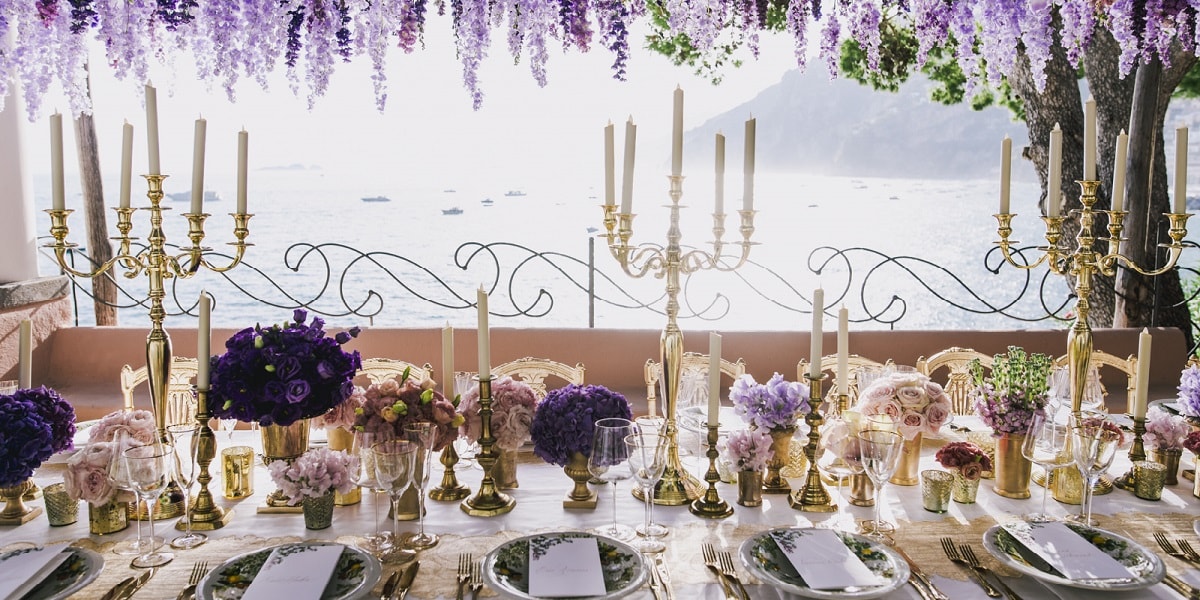 Experience the five star luxury hotel Villa complex for your wedding in Amalfi Coast.
It is a five star luxury complex hotel in Amalfi where emphasis is created within the same meticulos attention to every detail ensuring well deserved time out to relax and recharge.
A unique boutique hideaway set within a spectacular cliffside estate overlooking the clear blue waters of Positano and considered as one of the best properties on Amalfi Coast and impressive on every level. It represent the kind of Positano wedding venue that makes events of lasting influence.
The location is composed of five mesmerizing villas of details, facing Positano and all surrounded by lush gardens and secluded terraces nestled among vine laden pergolas bougainvillea and ancient plants.
It cascades down to a rocky promontory where hidden elevator shafts and stone cut steps take to a private seaside sundeck and jetty for the motor launch provided exclusively for guests.
Private balconies, terraces, gardens and plunge pools provide the perfect settings for your luxury wedding in Positano