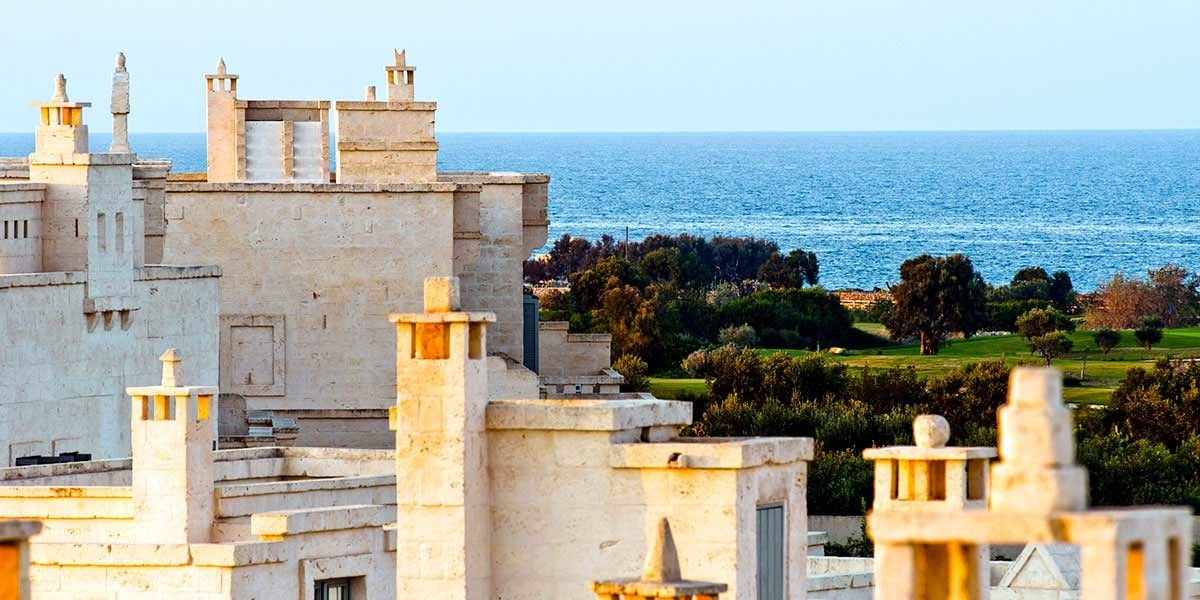 You don't want to be anywhere else
In the heart of Apulia, on the Adriatic Sea, in the small town of Fasano, you will discover the most famous luxury resort in Italy: Borgo Egnazia.
Borgo Egnazia represents the living experience of Puglia, told by the details of an architecture unique in the world, the beauty and secular culture of the territory. Much more than a resort, it embodies a new concept of hospitality, based on local and authentic experiences.
This stunning resort combines the history of the region with modern life, perfectly fitting into the aesthetics of the rural village of Fasano. Made of local stone, the resort is designed to look like a small village within the city.
With 28 villas, 63 hotel rooms and six restaurants, you can hire it all for your huge fairytale style wedding in Puglia. Combining luxury with the rural traditions of Southern Italy, it's easy to see why people fall in love with Borgo Egnazia.
Rich farmland, hidden lanes, flowered arches, a sparkling coastline and small squares are the perfect backdrop for your luxury destination wedding in Italy or once in a lifetime party. If you are looking for a venue to host your dream luxury event in Italy, the Borgo Egnazia Luxury Resort and Spa in Fasano is the perfect place to go.