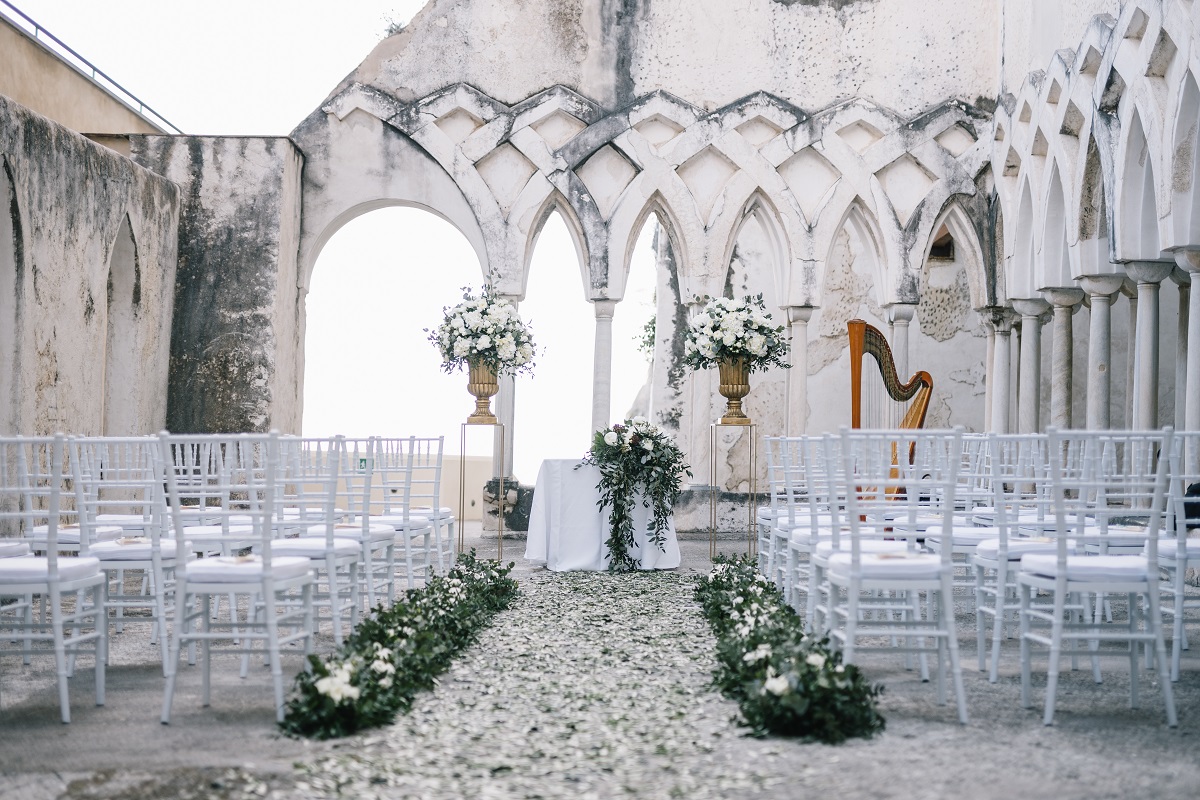 Wedding Ceremonies in Italy
We plan religious or civil ceremonies and symbolic weddings
The wedding ceremony marks a turning point in the life of the bride and groom and should be exactly as they want it to be: it should fit as perfect as the wedding dress and reflect their personality and beliefs.
There are many possibilities for your wedding ceremony in Italy. Whether it is a civil, religious or symbolic wedding, an elopement or a simple blessing, our experienced wedding planner is able to provide you legal assistance and help you with paperworks, regardless of your nationality.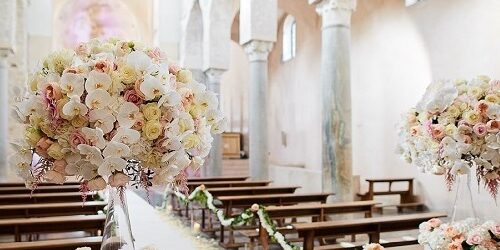 Religious ceremonies in Italy are mostly Catholic or Protestant, although also available for other religions such as Jewish and Hindu.
While Catholic and Protestant marriages must be celebrated in an appropriate church, there is much more flexibility for a Jewish or Hindu wedding ceremony. In fact, they can also be set in less conventional venues such as a garden, a beach or a special place.
Our team is able to plan a Catholic or Protestant wedding in one of the many Italian wonderful churches as well as in charming private venues according to your needs and wishes.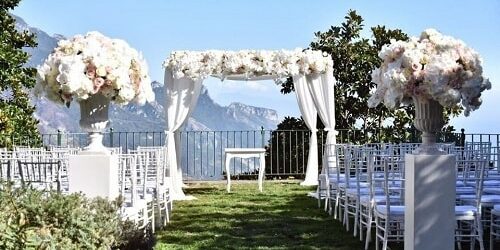 The legally recognized civil ceremonies are always conducted by an Italian municipal clerk with an interpreter. There are many places in Italy where you can plan a civil wedding ceremony: charming historic buildings, ancient villages and unexpected outdoor locations.
From May 2016, same sex weddings and civil unions are legal in Italy, so we are pleased to help Mr&Mr and Mrs&Mrs to make their dream come true with a fabulous gay wedding in Italy.
Feel free to contact us to know all documentation requirements and we will help you throughout the whole process.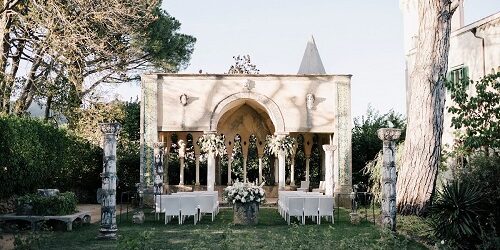 A symbolic wedding is the right choice for those couples who prefer not to worry about filling documents for a civil or religious ceremony or are already legally married.
Bride and groom are free to customize the ceremony according to their values and beliefs. The ceremony can be performed by a pastor, an Italian officer, a family member or a friend.
As for the setting, you can have your symbolic wedding in some of the most spectacular venues in Italy such as a medieval courtyard, a beautiful vineyard, a white sand beach or a romantic rose garden.