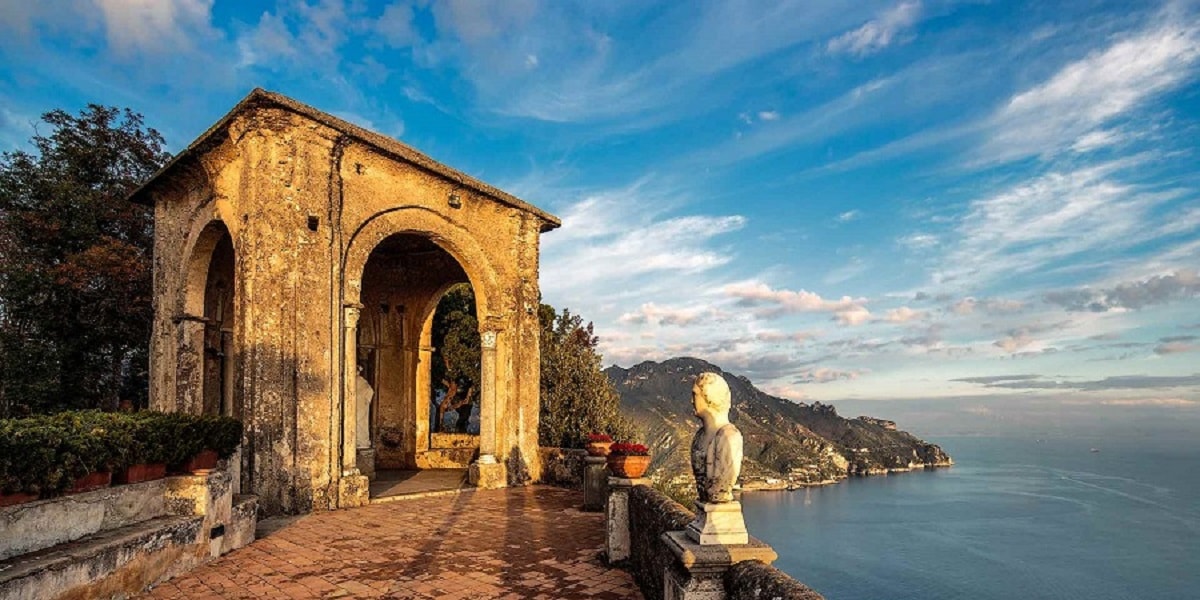 One of the most prestigious hotels de charme in the world
"The most beautiful place I have ever seen in the world is the view of the Villa Cimbrone viewpoint, on a bright winter day, when the sky and the sea are so vividly blue that it is not possible to distinguish them from one another." — Gore Vidal, American writer, and intellectual, about the Terrace of Infinity
Villa Cimbrone today is one of the most prestigious Hotels de Charme and wedding venues all over Europe. The atmosphere and charm of ancient times pervade this noble residence of the 12th century, which respects and preserves many of the original architectural and decorative elements.
Located in a magnificent 6-hectare park, about 10 minutes from the historic center of Ravello. Villa Cimbrone wedding boasts beautiful gardens and refined rooms, which will be the ideal setting for your exclusive weddings in Amalfi Coast.
On-site we can arrange all kinds of wedding ceremonies, except the civil ceremony that can be held either in the "Principessa di Piemonte" gardens or in the Town Hall office, just a few minutes walk from the hotel. The beautiful cathedral of San Pantaleone in Ravello is only 500 meters away.