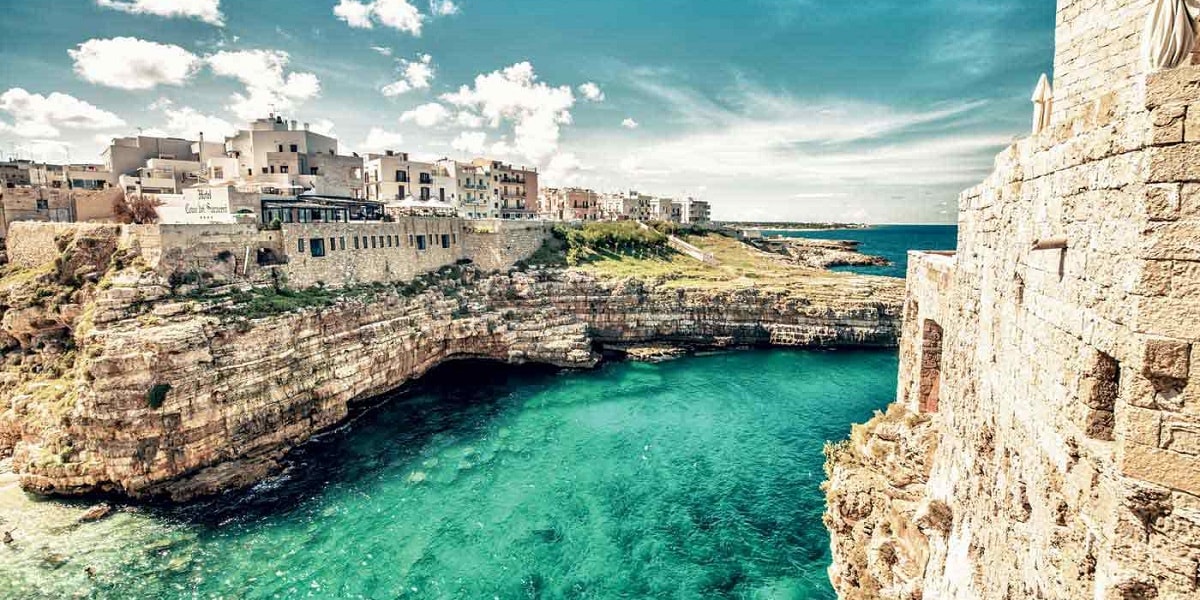 Luxury Weddings In Puglia
Come to get married in Puglia, the heel of Italy
Looking at a map of Italy, Puglia is the "heel" of Italy's boot, a narrow-shaped region surrounded by hundreds of miles of coastline.
Close your eyes and imagine a long white beach surrounded by a huge stretch of greenery. Holding your breath, take a dip into an ancient and magical past, made of rustic farmsteads and charming Trulli. Now open your eyes and live your destination weddings in Puglia, where reality far exceeds your imagination with Puglia wedding planner.
We as a wedding planners in Puglia offer you a wide choice of wedding venues, from splendid and refined luxury resorts to farms and Masseria with their rustic yet elegant style. Choose your favorite combination and let us transform your wedding into a unique and exclusive wedding in Puglia.
Apulia, with its miles of unspoiled coastlines and crystal clear waters, has become popular internationally only in recent years. For centuries it has been a holiday destination only for Italians, which has preserved it from mass tourism.
Thanks to its beautiful and varied landscape, fantastic climate, sunny almost all year round, hospitality, tastes, and magical scenery, nowadays Apulia is one of the most famous destination wedding locations in Italy.
Enjoying local food and red wine is a heavenly experience in South Italy since everything is lovingly handmade, seasonal, and fresh. Cooking classes and wine tastings are popular pre or post-wedding activities for the bride, groom, and their guests.
A ceremony under ancient olive trees near the sea, between the characteristic red soil and the blue horizon, a beach party or outdoor wedding reception in a delightful 18th-century Trulli village, a country chic wedding in a typical farmhouse: these are just a few of the many possible luxury weddings in Puglia settings you can choose from.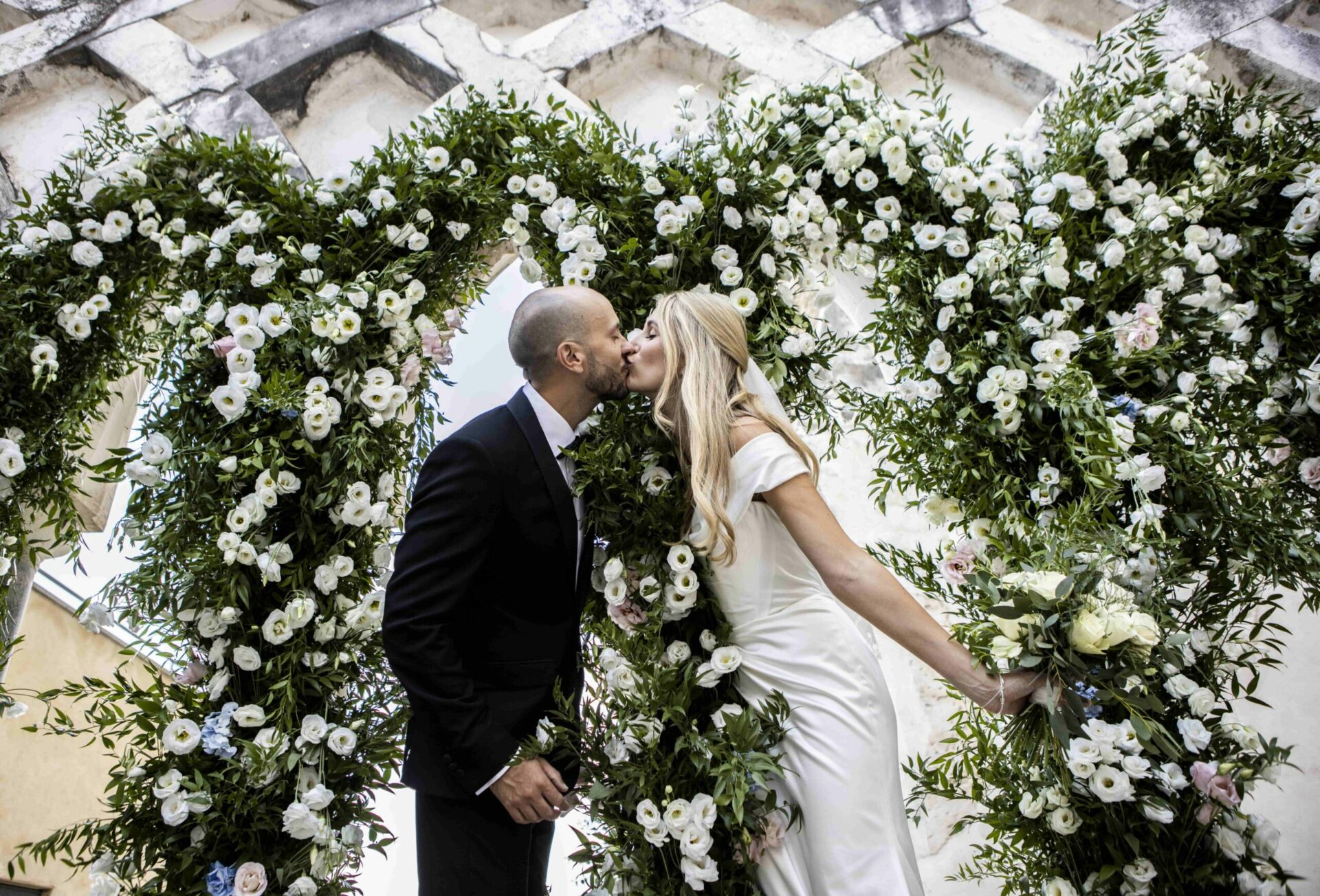 Wedding Planner For Destination Weddings In Puglia
There are lots of benefits to employing a wedding planner for destination weddings in Puglia. You've always dreamed of being married on a gorgeous beach, however, you live far from your top option, and you're worried about how to organize it all in time for your big day. If it describes your situation, a wedding planner can make your fantasy come true. Partnering with wedding experts may help you save time, money, and a great deal of unnecessary stress.
The Role Of A Destination Wedding Planner in Puglia
You should discuss your ultimate wedding plans and ambitions with the wedding planner you select. The rest will be handled by a wedding planner in Puglia.
The destination wedding planner will handle every detail, including the location of the ceremony, the centrepieces for the reception, the menu again for the reception, the wedding cake, the music for the ceremony and reception, the bride's hair and makeup, the wedding photographers and videographers, and the order of events.
There is no way to consider every possibility, but maybe you get it. A skilled wedding planner will take care of every detail, allowing you to unwind and feel like a bride.
Choose A Puglia Wedding Planner For A Destination Wedding
With the help of a Puglia wedding planner, you may unwind and take pleasure in the organizing process. You simply need to explain your ideal wedding to the planner, who will then work to make it a reality. They'll perform the research to locate an appropriate area and trustworthy service providers, after which they'll present you with a range of possibilities.
You must consider all of your possibilities, consult with your spouse, and select the one that best suits your needs. For exclusive weddings in Apulia, one should hire a competent wedding planner.
A capable destination wedding planner in Puglia will develop a plan for managing wedding events successfully that may help you arrange the wedding itself as well as the entire trip you and your party will have to get there.
In addition to assisting you with wedding planning, they may recommend restaurants and bars for you and your guests, making your big day and trip something you will always remember.
The bridal couple envisions a wonderful celebration for their guests on their wedding day. To make sure that every guest enjoys a great time, a professional wedding planner will take all the necessary measures. The wedding planning process for luxury weddings in Puglia will actually be pleasant and even enjoyable if you hire a professional Puglia wedding planner.