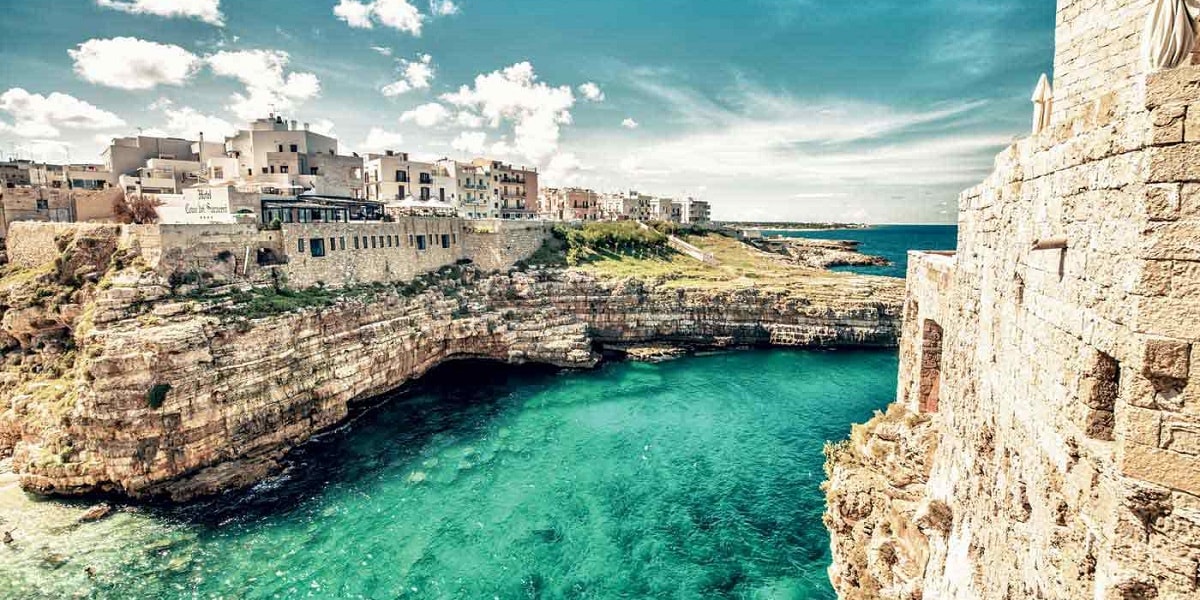 Luxury Weddings In Puglia
Come to get married in Puglia, the heel of Italy
Looking at a map of Italy, Puglia is the "heel" of Italy's boot, a narrow-shaped region surrounded by hundreds of miles of coastline.
Close your eyes and imagine a long white beach surrounded by a huge stretch of greenery. Holding your breath, take a dip into an ancient and magical past, made of rustic farmsteads and charming Trulli. Now open your eyes and live your destination weddings in Puglia, where reality far exceeds your imagination with Puglia wedding planner.
Wide is the choice of wedding venues, from splendid and refined luxury resorts to farms and Masseria with their rustic yet elegant style. Choose your favorite combination and let us transform your wedding into a unique and exclusive wedding in Puglia.
Apulia, with its miles of unspoiled coastlines and crystal clear waters, has become popular internationally only in recent years. For centuries it has been a holiday destination only for Italians, which has preserved it from mass tourism.
Thanks to its beautiful and varied landscape, fantastic climate, sunny almost all year round, hospitality, tastes, and magical scenery, nowadays Apulia is one of the most famous destination wedding locations in Italy.
Enjoying local food and red wine is a heavenly experience in South Italy since everything is lovingly handmade, seasonal, and fresh. Cooking classes and wine tastings are popular pre or post-wedding activities for the bride, groom, and their guests.
A ceremony under ancient olive trees near the sea, between the characteristic red soil and the blue horizon, a beach party or outdoor wedding reception in a delightful 18th-century Trulli village, a country chic wedding in a typical farmhouse: these are just a few of the many possible luxury weddings in Puglia settings you can choose from.