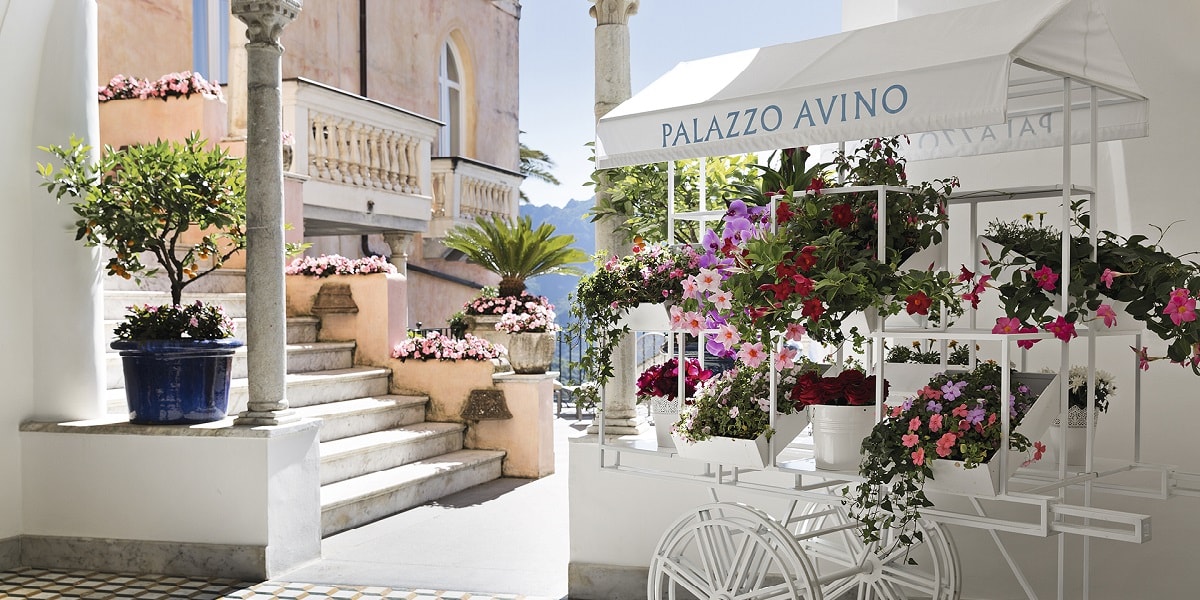 The ideal backdrop for unbelievable wedding photos and videos
Palazzo Avino is an ancient noble villa of the 12th century, cleverly converted into a luxury hotel, after a complete renovation in 1997. The original residence of the rich Sasso family already had strong connections with artists, music lovers and celebrities. Ingrid Bergmann and Roberto Rossellini were among their guests.
The venue is located at 350 meters above sea level and therefore offers a unique view of both the mountains covered with Mediterranean greenery and the gulf of the Amalfi Coast, the ideal backdrop for unbelievable wedding photos and videos.
The hotel is just 100 meters away from the city hall and from the splendid public garden "Principessa di Piemonte" where you can celebrate a civil ceremony in Ravello. On the other hand, a symbolic wedding can be celebrated directly on site, on the magnificent Vimini Terrace of the hotel.
If you are looking for a unique and special location for your elopement in Ravello facing the sea, or for your romantic wedding on the Amalfi Coast, with a high-quality professional service, then Palazzo Avino is the right place for you!