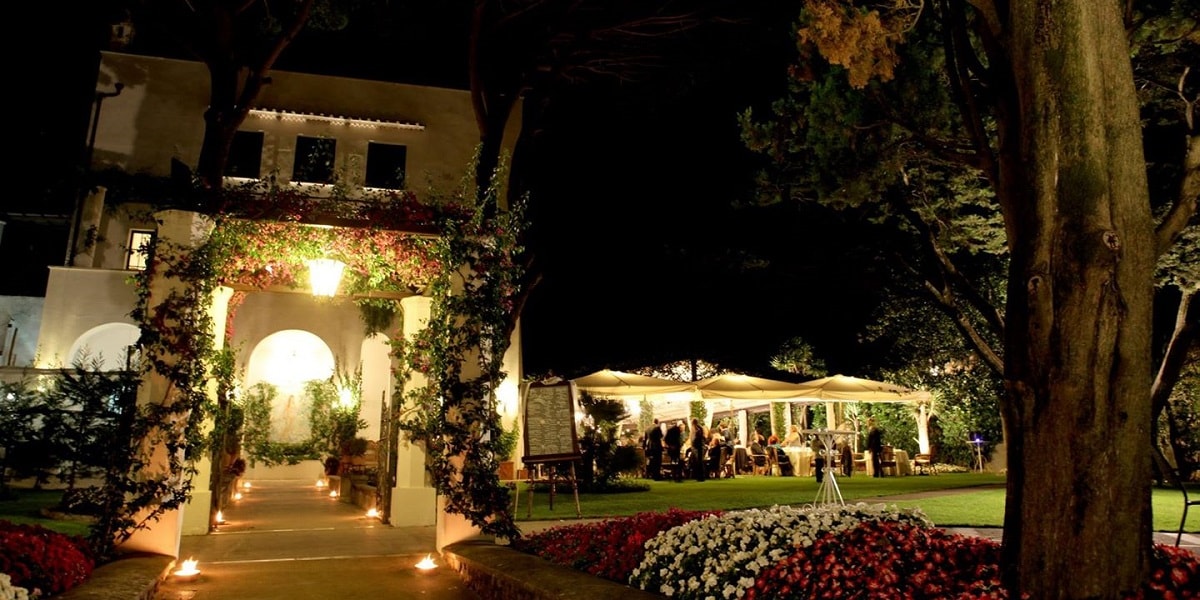 Part of the same touristy complex as Villa Maria and Hotel Giordano, This lovely Mediterranean villa is located in the heart of Ravello, along the enchanting path that winds its way from the main square to the picturesque Villa Cimbrone.
The villa, a secluded and panoramic location overlooking the sea, has been always an ideal location for ceremonies, exclusive meetings and weddings in Ravello.
Located next to the historical centre it is a small jewel immersed in a vast 3000sqm park of centenary trees and thanks to its position, it roof is the highest point of Ravello, enjoys a splendid 360° view of the amalfi coast below.
The refined and elegant dining halls with spacious glass windows brighten the spaces provide them with an unique unmistakable style.
The symbolic ceremonies can be held on the outside gardens, in areas protected by large parasols and thick-set centenary plants. The large outdoor spaces offer the possibility of organizing every whim personalizing the event according to the guests taste, inventive and fantasy.
Villa eva gardens  also gives the opportunity to organize an itinerant event where one can have the wedding reception in various spots,always with a unique splendid sea-view.