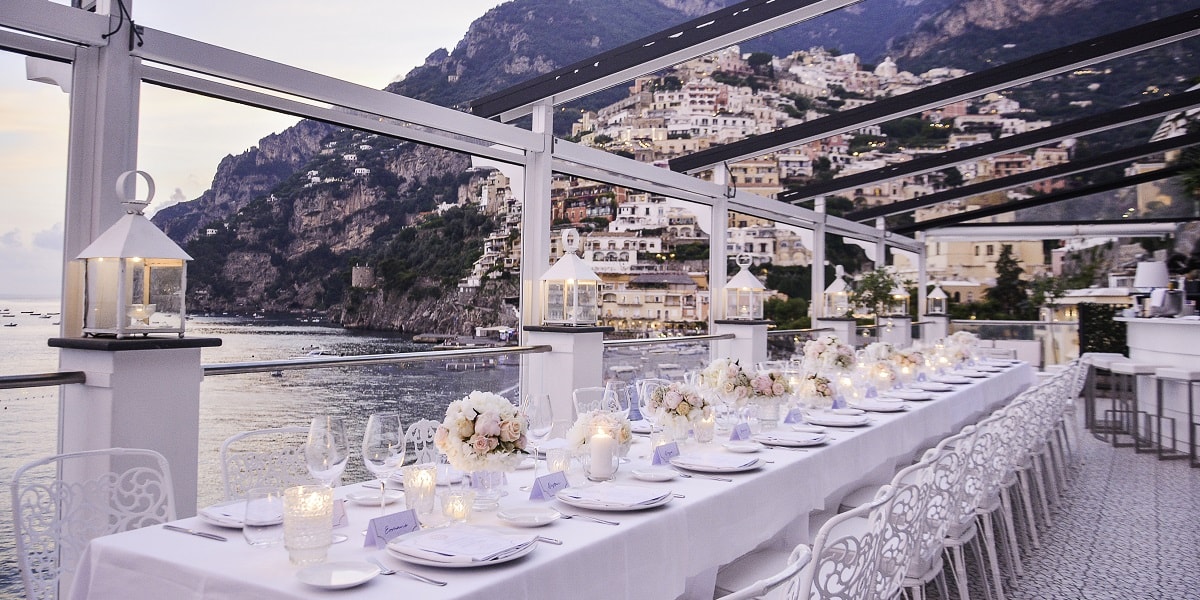 The perfect setting for a stylish unique wedding in Positano
Imagine a stone tower on the sea rising towards the sky. Imagine stepping into an ancient fishermen cave that now houses one of the most exclusive night clubs in the world. Now imagine going a little up the stairs reaching two enchanting terraces overlooking the sea where you can almost touch the sky: the perfect setting for your romantic wedding reception in Positano.
The Rada restaurant is located in the middle of Positano and is an elegant, sophisticated and modern venue that has become one of the most requested event locations in Positano, mainly for elopement and small weddings up to 50 people.
You can have a symbolic ceremony on the Fly Bar rooftop or directly on Fornillo beach, followed by an aperitif at the Riva Bar on the beach and a refined dinner on the main terrace.
Two terraces high on the cliffs, the sound of a piano playing, the lights of Positano fading into the background, creativity, atmosphere and the Amalfi Coast flavors: this is the Rada restaurant.