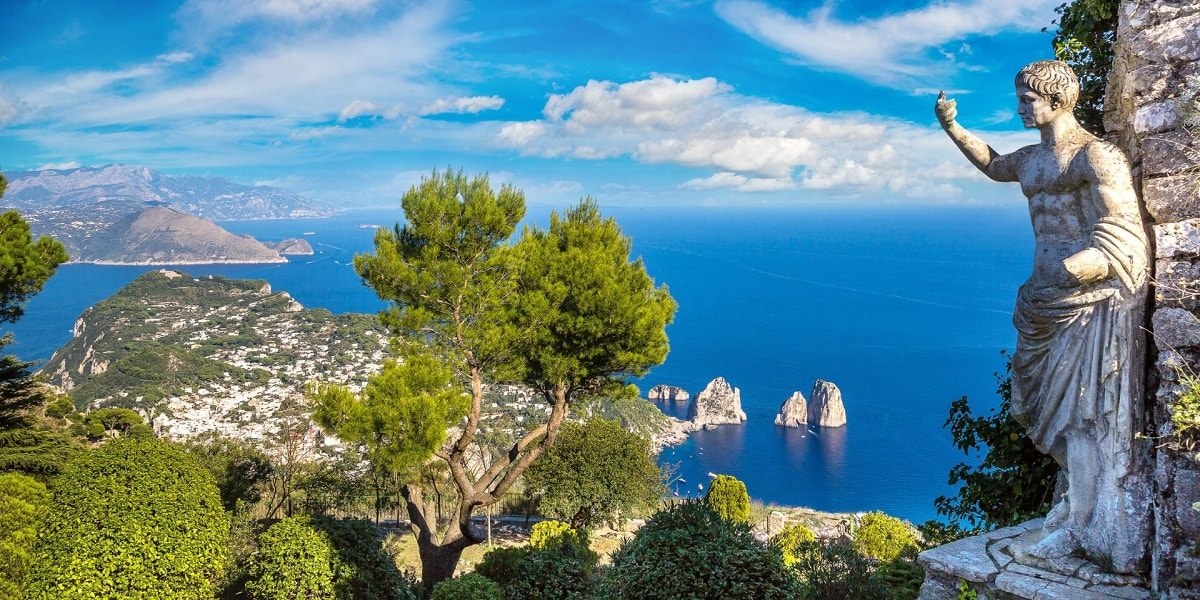 Your wedding under a sky of ... Lemons!
"Do you know a country where lemons flourish? It's there, right there, I would like to go with you my love !!!". Paolino De Martino did not know who Wolfgang von Goethe was but he liked that phrase and mainly his garden.
Romantic, fabulous, delicious. Simply magical!
The wrought-iron gate opens onto the large terrace of lemon trees, whose branches almost touch the tables lit by majolica lamps and handmade candles. A unique venue of its kind ideal for weddings in Capri.
A magic that has remained unchanged over the years, an even more incredible atmosphere today with a refined restaurant ideal for an Italy wedding synonymous with romance, magic and refinement.
An exclusive location just for you, discretion and professionalism at your service to customize your event in every detail, making it unique and unforgettable for your guests.
Whether you opt for the religious or civil ceremony, our team will guide you in choosing the best location from the beautiful Churches of the island or fantastic locations where you can celebrate a civil ceremony, choosing from the magical scenery of the Gardens of Augusto or the Belvedere of Punta Tragara.
The charm of Capri, the scent of lemons, the refined local cuisine and our expert wedding planner will make your wedding in Italy unforgettable and exclusive.