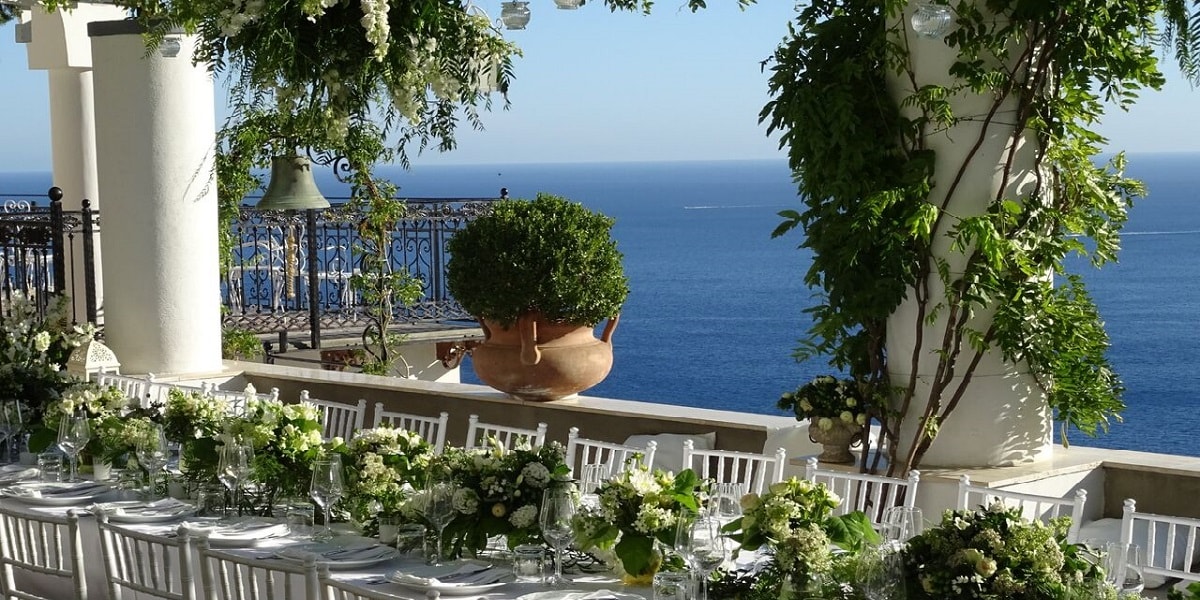 The dream of a wedding in a villa overlooking the sea on ​​the Amalfi Coast becomes reality at Villa Oliviero in Positano.
The villa is  built on a rocky promontory in the upper part of the town, where since 1400 intellectuals and artists took refuge in search of inspiration from the wonderful surrounding landscape.
Villa Oliviero offers the opportunity to organize a civil and/or symbolic ceremony in the villa itself, customizing  it according to the bridal couple's own wishes. The Catholic wedding can be celebrated in one of the beautiful local churches only a few paces from the sea.
And then, everyone off to celebrate the wedding reception on the terraces overlooking the sea in ​​Villa Oliviero, where you can taste excellent food prepared by local chefs, at the same time as contemplating the enchanting panorama.
This exclusive location is further enhanced by  a large, lush garden, a charming pool, an outdoor Jacuzzi, a Turkish bath and six bedrooms, where the magic of such a  dream  setting becomes reality! In other words perfect for your exclusive  weddings in Positano.