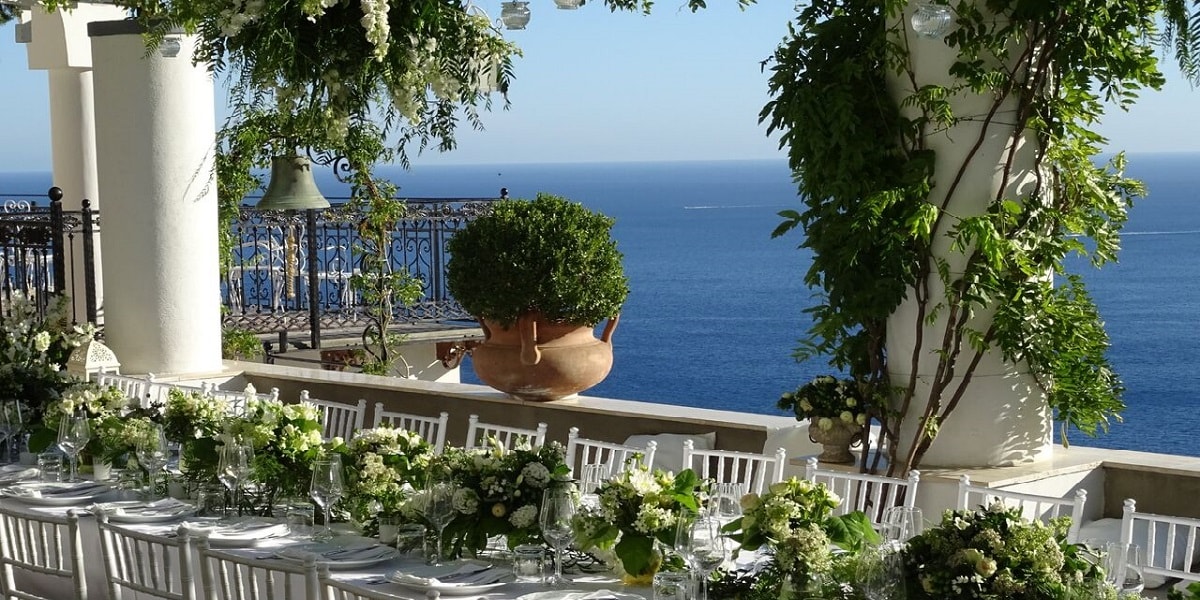 Villa Oliviero Positano Wedding
A dream setting, perfect for your magical wedding in Positano
The dream of getting married in a villa overlooking the sea on the Amalfi Coast comes true at Villa Oliviero in Positano. The villa is located on a rocky promontory in the upper part of the city, where since 1400 intellectuals and artists seek inspiration from the wonderful surrounding landscape.
If you decide to get married at Villa Oliviero you can organize a civil or symbolic ceremony directly on site, customized according to your wishes. A catholic marriage, on the other hand, can be celebrated in one of the splendid local churches just a few steps from the sea.
After the civil or religious ceremony, the celebrations continue with the wedding reception on the terraces overlooking the sea, where you can enjoy delicious food prepared by local chefs, contemplating the enchanting landscape.
This exclusive location also has a large lush garden, a lovely swimming pool, an outdoor jacuzzi hot tub, a steam room, and six bedrooms. A dream setting, perfect for your magical Villa Oliviero Positano wedding.