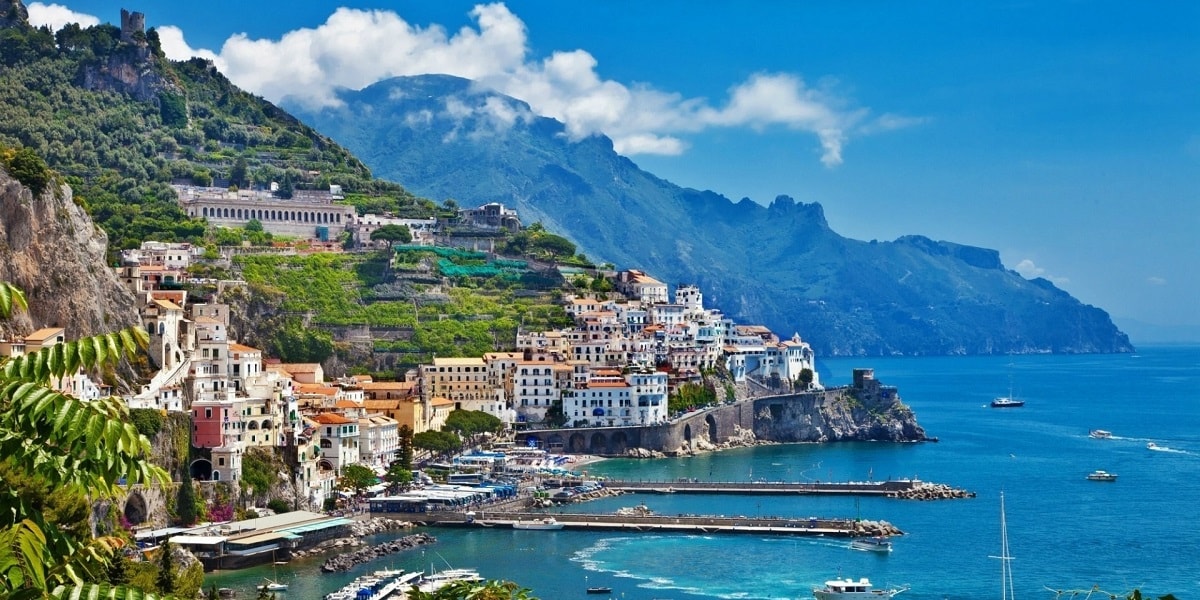 "The day of judgement, for those Amalfitans that go to Heaven will be a day like any other'" - Renato Fucini
Legend has it that Hercules built the city as a tribute of love to his beloved Amalfi, a nymph whose eyes were of an intense blue just like the sea. The young girl died prematurely and Hercules, wishing to bury her in a place worthy of her beauty, founded the city of Amalfi on her grave. It is obviously just a legend but nevertheless reveals how much Amalfi with its beautiful sea is a place where you can breathe love.
The mild climate, natural beauty, the Mediterranean architecture clear in its white houses and in the spectacular Cathedral of St. Andrew, make Amalfi the perfect destination to get married in Italy. A dream of every bride and groom. A wedding in Amalfi means making your dream come true in a unique setting, steeped in tradition and culture.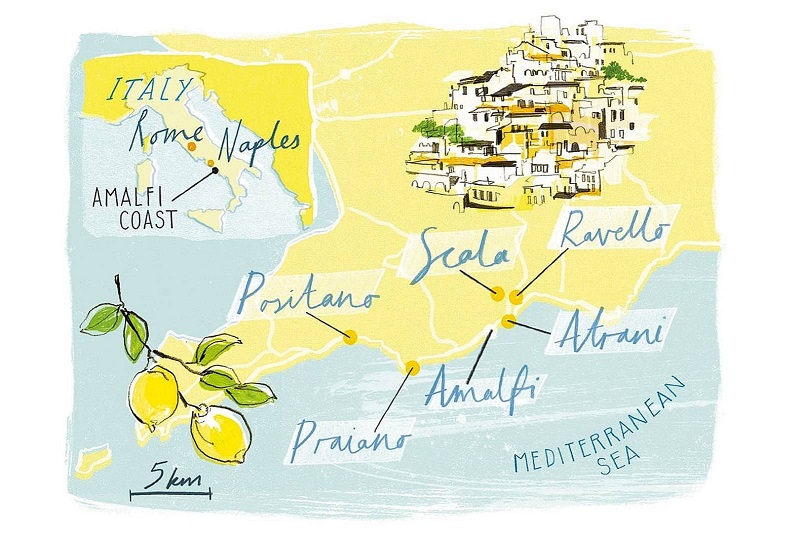 Villas overlooking the sea, luxury hotels with private beaches, such as the Hotel Santa Caterina, famous restaurants, ancient convents and monasteries, now transformed into luxurious wedding venues, such as the NH Hotel Convento di Amalfi, will welcome your guests with a combination of elegance and authenticity that will create unforgettable moments.
An original art nouveau seaside villa, immersed in the natural beauty of the Gulf of Amalfi. The ever-blue sky, lush bougainvillea and panoramic gardens make this place an incomparable setting both for small banquets and for sumptuous wedding receptions, but also for symbolic ceremonies.
Close your eyes and imagine getting married in an Arab-Norman Cloister of the thirteenth century or in the splendid Chapel of an ancient convent and eating on the Monks' terrace overlooking the sea. Your dream can come true at the NH Convento di Amalfi, the perfect setting for your unique wedding in Italy.