The Infinity Terrace suspended between sky and sea will leave you speechless
Elegance is at home in Ravello, as well as a love for art and music. Getting married in Ravello means giving the most special day of your life a unique set of beauty and refinement.
This picturesque and elegant small town is famous all over the world for being a luxury window open on the sea of the Amalfi Coast. For centuries, it has hosted famous musicians and movie stars who have chosen Ravello as their exclusive wedding venue.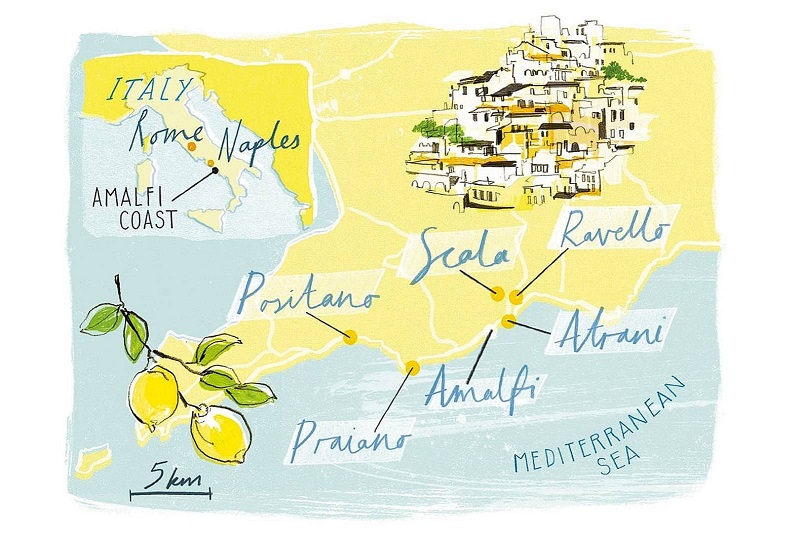 Ravello is so famous all over the world thanks to the abundance of precious places that characterize it. The most important points of historical and artistic interest are the Duomo, with its splendid bronze bas-relief portal, the tower of Villa Rufolo overlooking Piazza del Vescovado, the lush gardens of Villa Cimbrone, with rare botanical species, statues, fountains, small temples and artificial caves, luxury hotels with sea views, such as the Belmond Hotel Caruso and Palazzo Avino.
The breathtaking sea view, the welcoming locals, and the unparalleled classy atmosphere are all elements that will help make your destination weddings in Ravello a unique and unforgettable experience for you and your guests.
In the wonderful frame of Ravello, the five-star Hotel Caruso is among the most elegant wedding destinations in Italy. Fine dining, excellent cuisine and attentive service: the Hotel Caruso is a luxury venue for events, suitable either for small and large wedding receptions.
Palazzo Avino is an ancient noble villa of the 12th century, cleverly converted into a luxury hotel in 1997. At 350 meters above sea level, it offers a stunning view of the Amalfi Coast sea. If you are looking for a unique venue for your wedding in Italy, with a professional and quality service, then this is the place for you!
Part of the same hotel complex of Villa Maria and Hotel Giordano, this charming Mediterranean villa is located in the heart of Ravello, along the enchanting path that leads to Villa Cimbrone. Thanks to its secluded and panoramic position overlooking the sea, Villa Eva is an ideal location for ceremonies and weddings in Ravello.
The first historical hotel in Ravello, still retains a suggestion of the original medieval structure, with architectural and decorative elements added later over the years. The 17th century dining room and the gardens overlooking the sea are perfect places to experience the magic of a wedding in Ravello.
It's one of the most prestigious hotels de charme and wedding venues in the world. A fairy atmosphere and suggestion of past times pervade the ancient 12th century residence and its magnificent six-hectare park, with splendid gardens. It is undoubtedly the ideal setting for your exclusive wedding in Ravello.