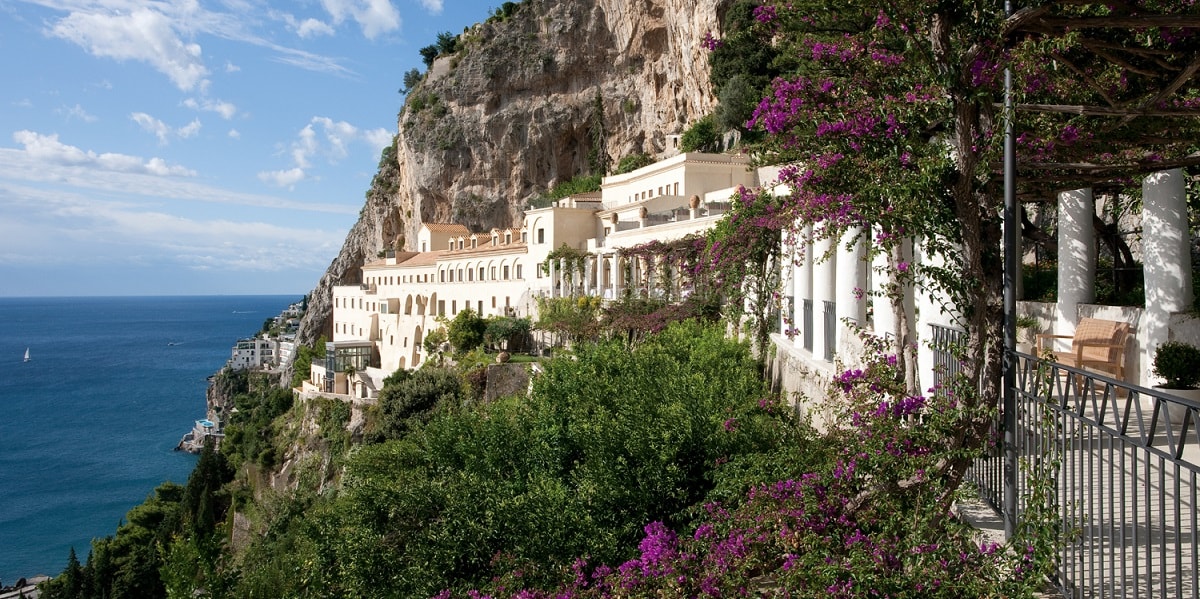 NH Convento di Amalfi *****L
Celebrate your wedding ceremony in a cloister of the 13th century overlooking the sea
Osbert Sitwell said that those who hadn't seen Amalfi hadn't seen the world, but they hadn't even seen Amalfi until they'd seen it from the terrace of the Capuchin Convent.
Close your eyes and imagine getting married in Amalfi in the splendid chapel of an ancient convent or celebrating your civil wedding ceremony in a cloister of the XIII century overlooking the sea. Now imagine welcoming your family and friends at your wedding reception under lush lemon trees and bougainvillea plants stunning as well as the wedding cake on the infinity poolside.
Open your eyes and book your wedding on the Amalfi Coast at the NH Hotel Convento di Amalfi, located on a slope not far from the historic city center.
The chapel of Saint Francis, the historic cloisters, the wonderful terrace and monks' walk are the perfect setting for your Italian destination wedding. The hotel has 53 rooms to accommodate newlyweds and all their guests. The NH Convento di Amalfi is a wedding venue where you can find history, breathtaking sea views, good food and five-star luxury hospitality, perfect for your wedding in Amalfi.