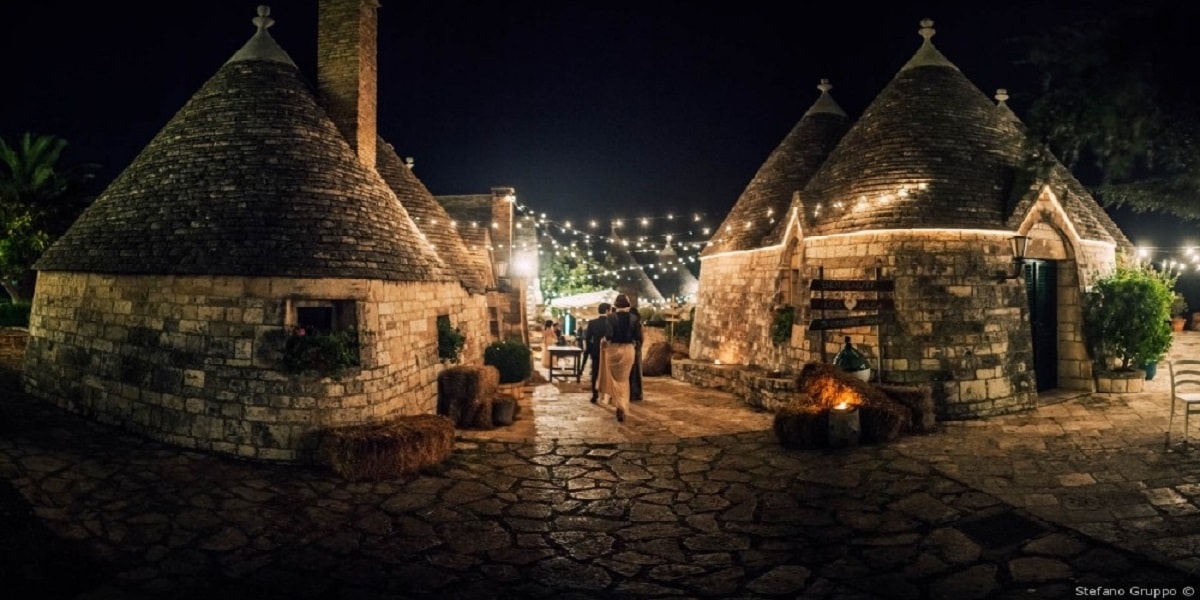 Your destination wedding in Apulia like a village festival among the "trulli"
Hidden in the lush greenery of Selva di Fasano, where the Itria Valley plunges into the nearby Adriatic Sea, a few kilometers from Alberobello and Ostuni, among cherry and olive trees, pines and oaks, there is an authentic and characteristic village of trulli: Tenuta Monacelle.
The trulli, the buildings with a thousand-year history, typical and unique of the Apulian landscape, are well kept in the center of Tenuta Monacelle. Getting married at Tenuta Monacelle means getting married in a village of trulli, which covers a total area of almost 20 hectares, with 7 rooms in "trullo" and 41 rooms in "masseria".
Tenuta Monacelle is an Italian wedding venue that can accommodate up to 150 people. The wedding reception can also be transformed into a greater event with a pre and post wedding party. It's the ideal setting for a country chic wedding in Apulia, with many corners to taste culinary delicacies.
Your event at Tenuta Monacelle will be a reproduction of the village festival with lights and foods that will surprise your guests for the originality of the preparations, the flavors of traditional dishes, the typical Apulian atmosphere, the cooking shows and the strong and direct contact with nature.