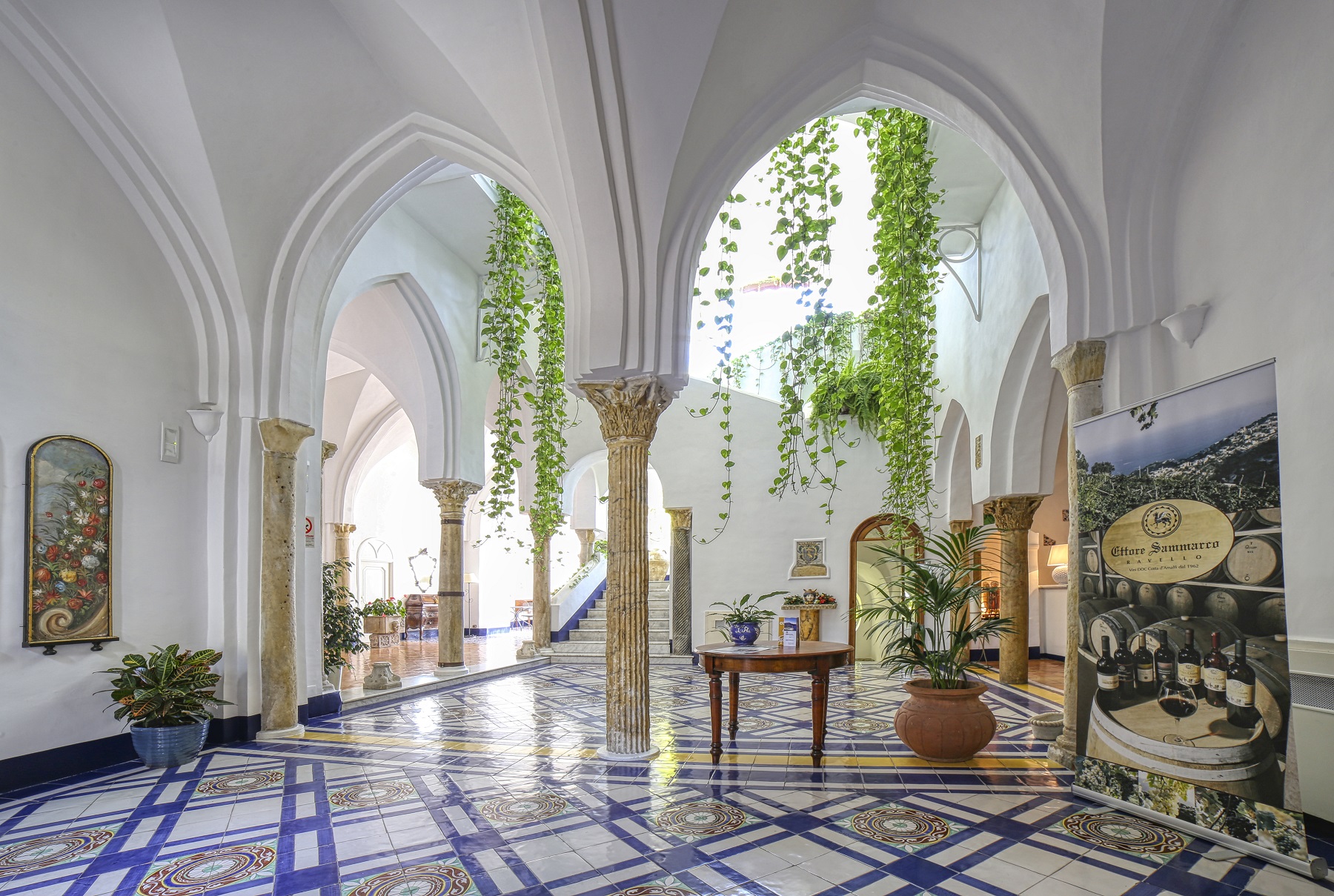 Experience the magic of a winter wedding in Amalfi Coast
Antiquity and nature triumph at Palazzo Confalone (formerly known as Hotel Palumbo), in a real journey through time, enriched by its unique and world-famous panorama. Of the ancient Palazzo Confalone, built in the 12th century, today the hotel retains a suggestion of the medieval structure, with architectural and decorative elements added later in the 17th century.
The unforgettable view from the terrace of the "Confalone" restaurant is a real treat for your wedding in Ravello. The seventeenth-century dining room has a frescoed vault, terracotta floors with majolica tiles and a large fireplace: it's the perfect ambience where you can experience the magic of a winter wedding in Amalfi Coast.
The panoramic terrace with the beautiful garden overlooking the Amalfi Coast, the arcade and 18th century rose garden, is instead the ideal setting for outdoor summer weddings.
In the hotel itself, it is possible to celebrate Jewish, Protestant or symbolic ceremonies. Civil and Catholic weddings, instead, take place in the city centre, a few minutes walk from the hotel.