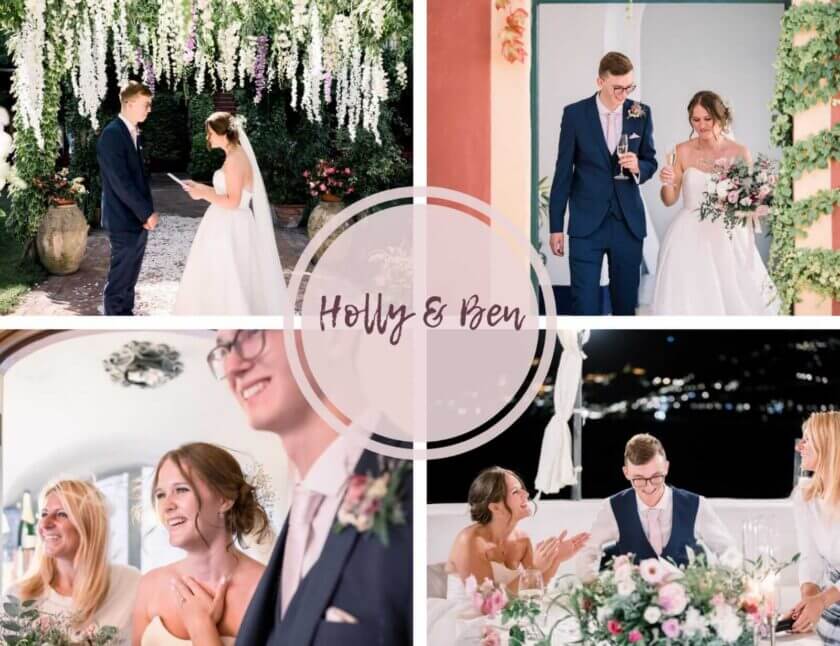 Holly and Ben, married on 09/04/2020
Perfect, professional, caring
I cannot think of the words to describe how thankful we are for Ines and Adriano. We were so nervous planning an overseas wedding as we did not speak the Italian language but the second we found Ines my fears melted away. Not only was Ines so professional (and knew all the best suppliers!) she was so kind and caring.
However, it goes without saying that the biggest challenge and one that I am sure makes these pair the best wedding planners not only on the Amalfi coast but in the entire world was that they managed to plan a wedding in the middle of a pandemic! It is true that they encountered problems along the way with some suppliers cancelling but these were kept away from Ben and I to minimise the stress on us.
Ben and I will forever be grateful to Ines and Adriano. They made our dreams come true, they are our friends and we would never have managed to marry in a different country, in the middle of a pandemic, with 65 guests by our side (without any problems on the day!) without them.
I will always recommend Ines and Adriano to anyone getting married in Italy. They are professional, kind, always at the end of the phone whenever I needed them and above all our day was perfect. xxx