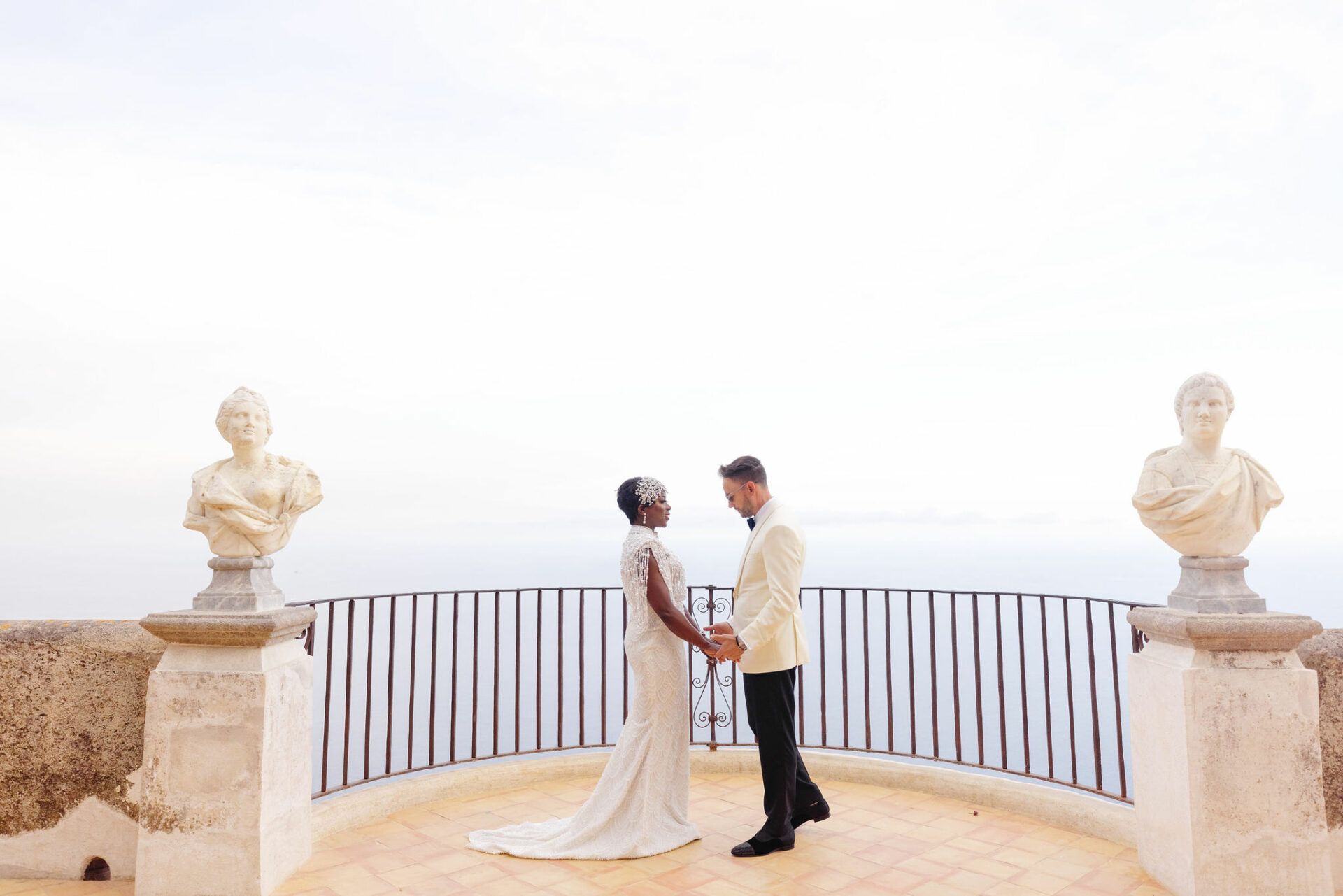 For couples looking to have a destination wedding on the Amalfi Coast, in our opinion, Ravello is the most alluring and unforgettable location. It is situated just high and far enough away from the main tourist routes to feel more private and intimate. You should undoubtedly consider getting married in Ravello if you want a garden wedding reception with some of the best panoramic ocean views in all of Italy!
On the Amalfi Coast, Ravello has the most luxurious villa and palace hotels available for your wedding reception. Moorish palaces, Romanesque churches, and elegant sea-view villas are just a few of the locations the small village of Ravello has to offer for your wedding ceremony. You will feel as though you can reach out and touch both the sky and the sea from your position on a ridge high above Amalfi. You can see the entire Bay of Salerno. The Arab-Sicilian cloisters and Norman tower of Villa Rufolo, along with its incredibly lush gardens, make for an exquisite backdrop for your wedding photographs.
The lovely Giardini della Pincipessa – romantic gardens, overlooking the deep blue sea – are the perfect location for civil ceremonies to be held outside!
Why Choose a Wedding Destination in Ravello
Despite a large number of visitors, Ravello is never crowded or chaotic; it is always calm. People who travel here deliberately choose Ravello because they know they will discover something unique there: only a few gift shops and the allure of the authenticity and culture Ravello offers.
This area of the Amalfi coast was chosen by Greta Garbo, Jacqueline Kennedy, Gore Vidal, and Wagner, who wrote his Parsifal here, as the most romantic location in Italy for a wedding.
Without a doubt, Ravello is one of the most elegant locations for a wedding celebration.
Villa Cimbrone, Five-Star Luxury Hotel in Ravello
The storied Villa Cimbrone is one of these unrivaled locations. The opulent luxury Villa Cimbrone, which enjoys the best views of the Mediterranean Sea and is only one hour from vibrant and stunning Naples, was once a 12th-century aristocratic residence. This five-star villa on the Amalfi Coast provides its visitors with discreet elegance, one-of-a-kind, personalized accommodations, and services. Choosing this location for your Italian wedding signifies selecting "the" VIP location along the Mediterranean coast.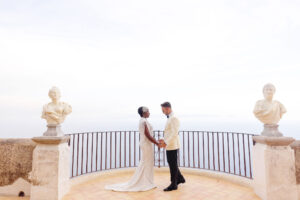 Amazing Villa Eva in The Late Liberty Style
Beautiful Villa Eva in the late-liberty style, with a long harmonic outline, has been tastefully redecorated while maintaining the integrity of the original design. It has always been the perfect setting for weddings, banquets, and exclusive gatherings.
Since it is only used for events, there is no concern about collateral events. It is a small jewel next to the historical center, tucked away in a sizable 3000 square meter park filled with century-old trees. Because of its location, Ravello's highest point is its roof, which offers a stunning 360-degree view of the coastline below.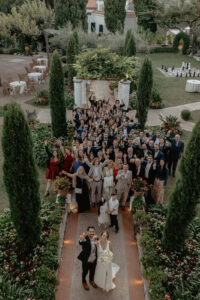 Palazzo Confalone The Oldest Hotel in Ravello
One of the first family-run hotels in Italy, Hotel Palumbo has hosted notable figures from all fields of the arts. Hotel Palumbo, which is housed in a medieval palace that dates to the 12th century, still retains remnants of the Palazzo Confalone's original medieval design and provides a magical setting with upscale hospitality. This luxurious hotel on the Amalfi Coast has an intimate charm that is enhanced by the presence of old marble columns, mosaic tile floors, and museum-quality antiques. At least that is how it feels like time stands still at the Palazzo Confalone.
Hotel Belmond Caruso in Ravello
The Belmond Inn Caruso offers different providing food choices, appropriate for any sort of occasion. The gourmet expert's fortes range from the Neapolitan practice to other provincial Italian dishes, grills, and pizza. The scene can have weddings and occasions in various regions, from the Wagnerian nursery to the Caruso Eatery or even to the Belvedere for up to 170 visitors.
Palazzo Avino 5-Star Hotel For The Luxury Wedding on Amalfi Coast
Palazzo Avino is an old honorable estate of the twelfth hundred years, cunningly changed over into a lavish lodging, after a total remodel in 1997. The first home of the rich Sasso family previously had solid associations with craftsmen, music sweethearts, and VIPs. Ingrid Bergmann and Roberto Rossellini were among their visitors.
Get The Best Wedding Services in Ravello From Us
If you're organizing a lavish wedding in Ravello, just give us the chance to improve the experience for your guests with our know-how and flawless execution. Our planners are knowledgeable, enthusiastic, skilled, and committed to serving you with their expertise. Couples planning a wedding in Ravello have access to exclusive wedding coordinators as well as comprehensive event planners. They are always willing to put in long hours to make you happy and realize your dream of a lavish wedding day.
                                              Let's create an unforgettable Ravello Wedding with us!