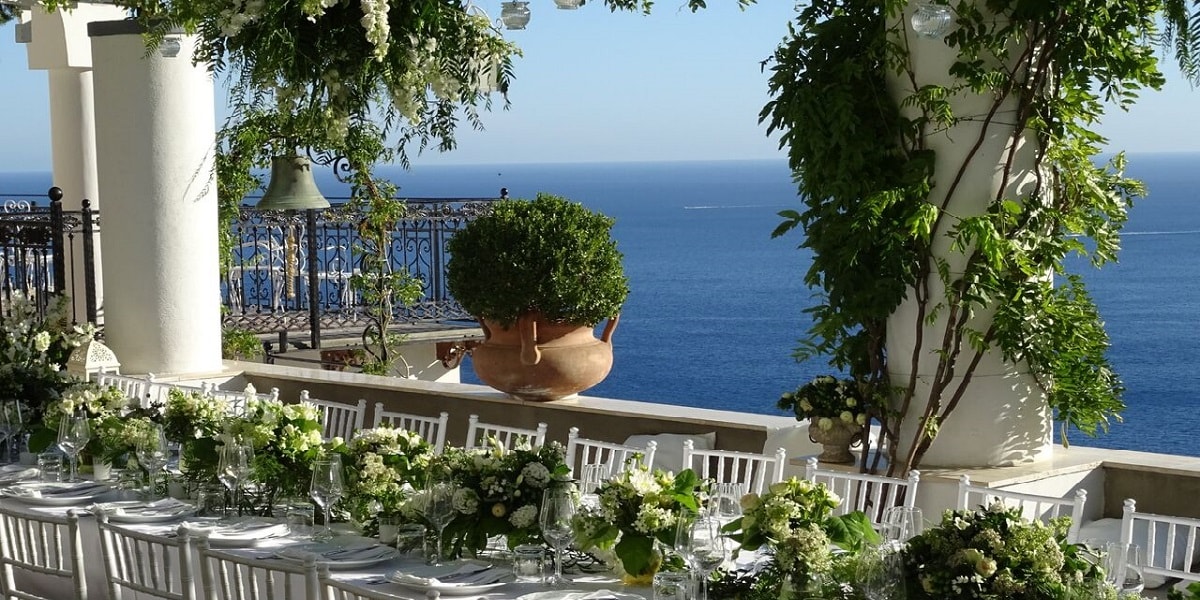 Positano offers you turquoise ocean waters on one side and dramatic cliffs of the path of the gods on the other, making it an iconic and breathtaking stretch of coastline for a destination wedding. Positano is a charming and magical place to hold your Italian wedding because it is situated in one of the most stunning valleys on the Amalfi Coast, which opens up to an equally stunning stretch of coastline.
If you've never been, this wedding blog gives you a quick rundown of everything you should know. Learn everything you need to know about your upcoming wedding day by scrolling down.
Why Are You Choosing Positano For A Wedding?
Positano ought to be at the top of your list of potential locations for your destination wedding for a variety of reasons. Positano is a well-known landmark village on the Amalfi Coast that offers breathtaking views of the crystal-clear waters off the coast, as well as the chance to marvel at impressive cliffs and take in the town's romantic "la dolce vita" atmosphere.
The small town is ideal for a destination wedding because you can easily see all of its attractions in a half day! You'll fall in love with Positano's tiny local shops, bright houses that tumble down the cliffside, historic watchtowers, and the tiny pier. Positano and the Amalfi Coast may be the ideal location for your wedding if you want to experience a special sense of "la dolce vita" on your special day.
Top Wedding Venues in Positano
Here is a list of the top places in Positano to get married. These locations really capture the feel and spirit of the area, and they give you a lot of great choices for a memorable wedding.
Villa Oliviero – Prestigious Clifftop Villa
Your mind will be blown by the magnificent luxury clifftop villa called Villa Oliviero. The villa can accommodate up to 150 guests and has several rooms and a terrace that overlooks the sea.
You can hold your civil wedding ceremony on the Red terrace, dine and cut your wedding cake on the White or Green terraces, and celebrate your union there or by the pool.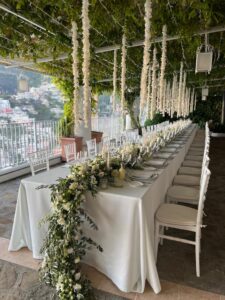 Villa Magia Positano- Boutique Hotel
A grand terrace at Villa Magia provides sweeping views of the Mediterranean Sea, the Amalfi Coast, and the rooftops of Positano, making it a dreamy location for weddings. The twinkling city lights and the night sky will enchant you and your guests even more as the sun sets. The restaurant offers individualized menus with dishes from around the world and the Mediterranean.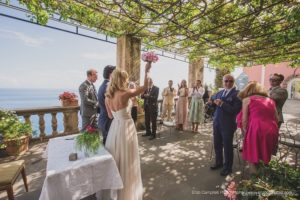 Villa Tre Ville – Five-Star Hotel Complex
A 5-star villa complex called Villa Tre Ville offers a truly one-of-a-kind wedding experience. Say your vows amidst the cacti, pines, flowers, and trees of the Mediterranean. While looking out over Positano and the Mediterranean Sea, take in the peace and tranquility of the elegantly designed surroundings. The opulent hotel is perched on a cliff overlooking the Mediterranean Sea.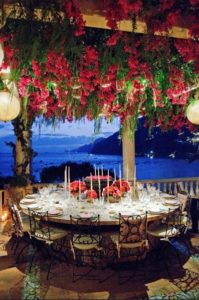 Every year, thousands of visitors from all over the world stay at the Hotel Marincanto, which has served as a movie set and an inspiration for famous painters. The Marincanto has maintained its unmatched elegance, privacy, and warm welcome since 1967, and continues to attract customers due to its ability to look after each guest. For us, each visitor is special. There are lots of enjoyable options for visitors at the Marincanto, including a private beach and an infinity pool that blends into the horizon.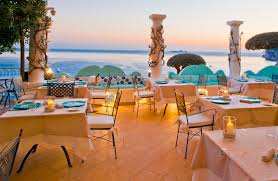 The three-story Rada Restaurant offers a variety of settings and terraces depending on the number of guests and individual needs. Positano wedding options range from an intimate elopement to a larger reception, allowing you to create the ideal celebration for yourself and your partner. Your wedding party will have exclusive access to an after-party where you can dance the night away until the wee hours of the morning at the internationally renowned nightclub "Music on the Rocks," which is located beneath the restaurant terraces.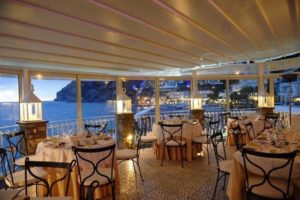 Wrap Up
Despite Positano's small size, you won't get bored there! There are numerous art galleries, shops, and cafes where you can purchase lovely souvenirs and indulge in delectable Italian pizza and, of course, limoncello. A hike or trip to the beach is always a wise choice. You can always take a ferry to Capri or a bus to see Naples, Pompeii, and Sorrento if you want to do some traveling!
               Are you considering getting married in Positano? Get in touch; this will be enjoyable!