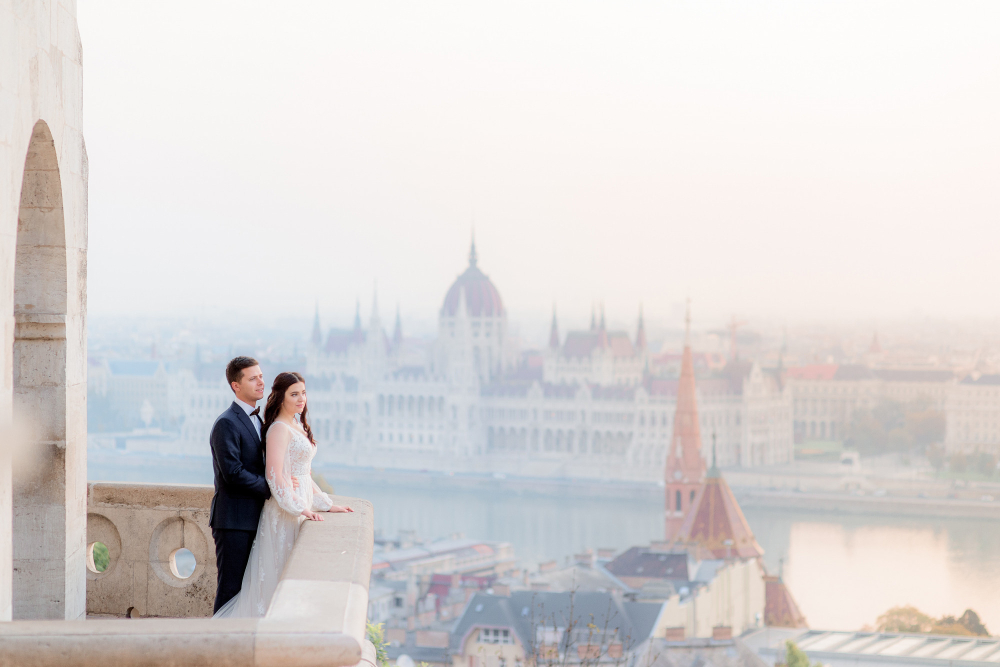 Getting married in Italy is a fairly simple process. But like any wedding, it needs advanced preparation and a fundamental grasp of the law. You'll need time to meet administrative deadlines, go to different offices, and have face-to-face meetings. However, there is a good reason why thousands of foreigners get married in Italy each year.
Italian weddings are renowned for being vibrant, colorful, and enjoyable events. There is a lot to choose from, including the cuisine, the environment, and the energetic music. It makes sense that a wedding would be celebrated in a nation where festivities are taken seriously.
Whether they had a romantic trip to Italy or had family there, many couples have a special place in their hearts for Italy. Whatever your motivation, this blog will provide you with the information you require in the run-up to your Italian wedding.
In What Ways Wedding Planner Will Help You in Getting Married in Italy?
We are your one-stop shop for Italian weddings. We pay close attention to even the smallest details as we design, plan, and coordinate large and small celebrations.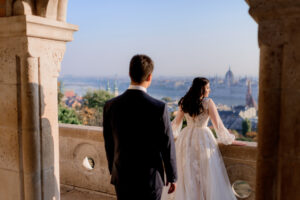 With more than a year of event planning experience, we specialize in celebrations and destination weddings in Italy. We elevate every occasion, from the small get-together to the grand celebration.
Full Wedding Planning – Makes Your Wedding Stress Free
We will help you with all the major and minor wedding planning and coordination details, beginning to end. Ensure that your event is properly executed and adheres to your budget, theme and style development, venue and vendor research, etc. everything from lodging to transportation. We think thorough planning is necessary to ensure that every aspect of your party is connected to maintain one style and looks consistent with your theme.
Partial Planning – There Should Be No Room For Error
Not everyone needs a wedding planner's assistance from beginning to end, but many people could use some assistance. Perhaps you have already reserved the wedding location but need some help finding a few other vendors. Perhaps you need to find unusual or difficult-to-find goods or services.
Day of Coordination – Everything Operates Failure-Free
There is still a lot of work to be done on the wedding day, such as organizing and setting up the reception and coordinating the suppliers, even after you have invested a lot of money and months into planning. To make sure that your wedding is seamless and stress-free for you and your guests, we will work behind the scenes. Venues frequently have a coordinator on-site. But the location itself is their main concern. Our priority as an independent coordinator is you and your visitors.
Why Do You Need An Italian Wedding Planner Rather Than a Planner Based in Your Country?
You might be tempted to use the services of a fantastic wedding planning business you know operates internationally in your hometown. identical native tongue, similar time zone, convenient in-person meetings… But does this really matter? Most likely, you are conflicted because working with a planner who has no connection to the location you have chosen to celebrate your love doesn't feel right. We can promise that a wedding planner with a base in Italy will have better access and insights into a venue and vendor selection and smoothly execute beautiful events than a planner with a base in another country.
An Italian wedding planner Mr and Mrs Wedding in Italy undoubtedly has a deeper understanding of the locale and suppliers. Numerous international agencies provide wedding services all over the world, but they typically rely on a local partner agency to handle the majority of the event production on their behalf, adding yet another layer of middlemen to the process. You should consider factors like cultural differences, a lack of understanding of the social dynamics of a town or region, and a lack of (or shaky) ties to the appropriate local vendors and venues.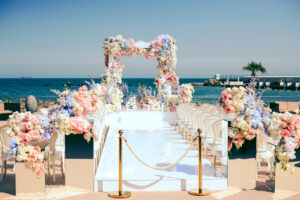 Our Expertise Area in Italy
At the request of clients, we operate in the Amalfi Coast, Puglia, or any other city in Italy. With the assistance of our team, we provide specialized services for planning, coordinating, and organizing weddings. We are constantly looking for the newest trends in wedding attire to create elegant, modern nuptials.
Amalfi Coast Wedding Planner
Your wedding on the Amalfi Coast can be perfectly planned by an Amalfi Coast wedding planner, allowing you to unwind and know that it will be the most special day of your life. Finally, a wedding coordinator will supervise all service providers and vendors as they set up on the wedding day to make sure that every aspect of the event is carried out exactly as you requested. On the day of your wedding, your coordinator will be there to make sure everything proceeds and goes as planned.
Puglia has everything, including crystal-clear water, stunning scenery, quaint villages, and much more, making it ideal for weddings. You and your sweetheart want to plan the most romantic day of your lives together, and I'm here to help. I'll walk you two hand in hand through the most exclusive and fascinating locations to say "YES I DO."
We want to learn about your interests, tastes, and guests' personalities in order to put together the ideal event, where each little touch adds to the magic of the moment. to be held in memory forever. We are the Puglia wedding planner to carry out your desires. a premium level of service. Because it is meticulously planned, we'll create an experience that you won't soon forget. For the most magical day of your life, we'll locate the most stunning spots in Puglia.
Nowadays, couples from all over the world have started to highly prize Puglia as a wedding location. Puglia is a region that will provide you with countless dreamy locations, including old towns, historic market squares, castles, picturesque seaside locations, and traditional Masserie, whose white-stoned architecture shines in the sunny countryside.
That's All
Last but not least, a planner can be helpful for any couple who simply feels too busy, disorganized, or overwhelmed by the wedding process to handle things on their own. A planner is the right choice for you if you and your significant other don't enjoy reading service agreements or delving into specifics and instead prefer to get straight to the point and narrow down your options.