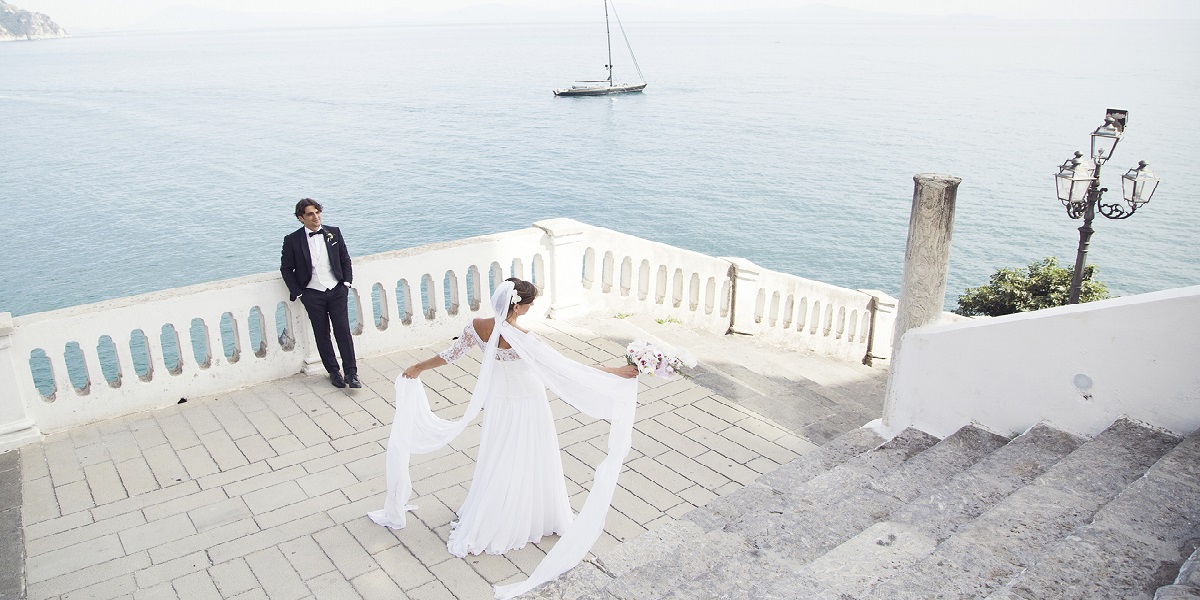 Amalfi Coast is one of the most spectacularly beautiful coastlines all over the world. Follow the winding coastline roads, as they curve around rugged and imposing mountains, past pretty olive and lemon groves, through picture postcard villages and quaint fishing ports, you will discover hidden bays and beautiful beaches facing the crystalline Mediterranean waters.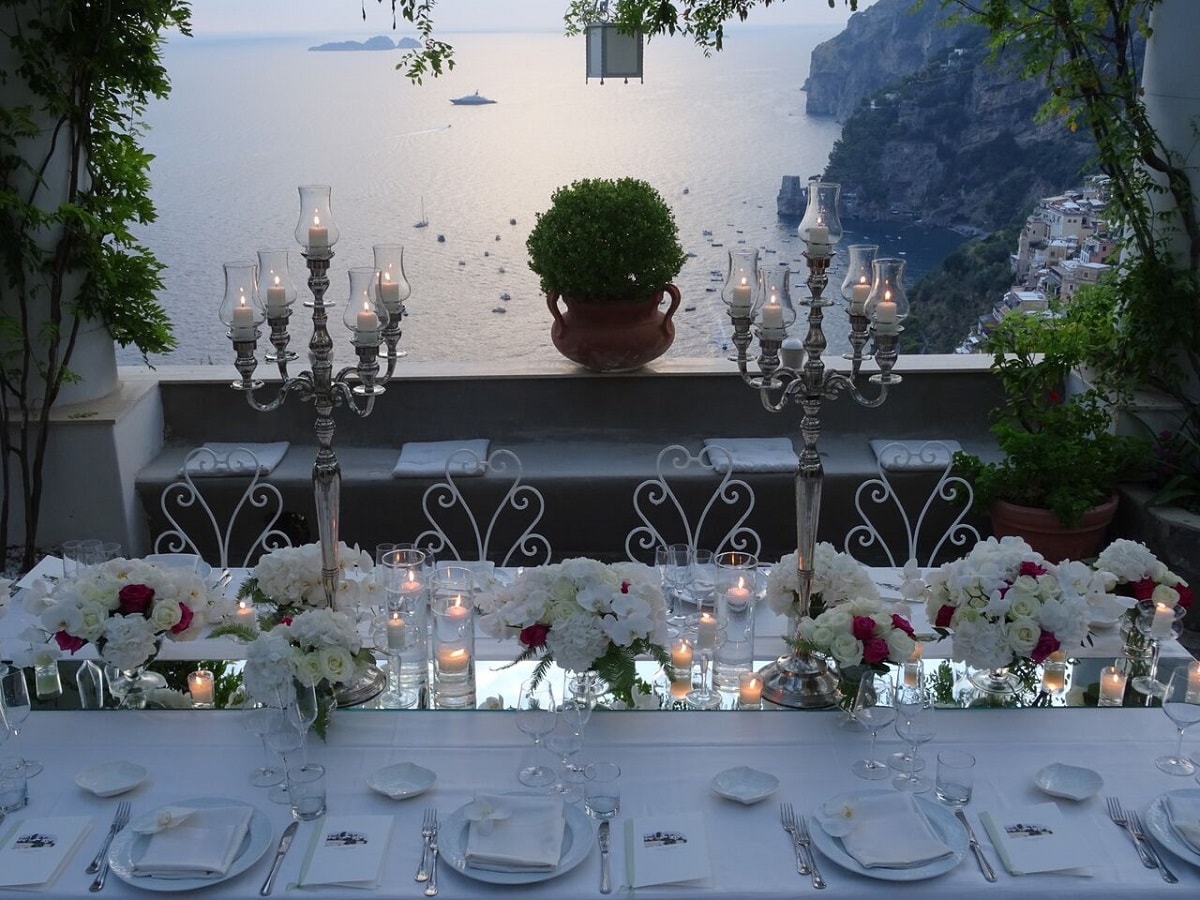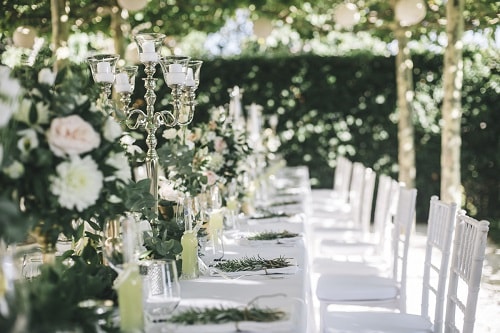 This short stretch of coastline is simply bursting with treasures waiting to be discovered. Everywhere you look, you can feast your eyes on breathtaking sea views and delightful landscapes. its white and pastel color villages, such as the most famous Amalfi, Positano and Ravello, or the medieval Scala, the small Atrani and the romantic Praiano,  offers  a seductively beautiful stripe of rocky land, rich with different and various panoramas.
Legend says this is the land of mermaids and as you admire the views and breathe in the lemon-scented air, you can almost feel the magic around you! And at the sun sets, the million twinkling lights scattered along the coastline seem like thousands of fallen stars, tumbling towards the sea…perhaps drawn by the seductive call of the mermaids!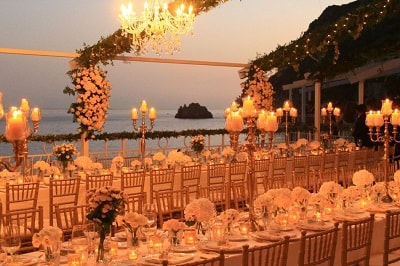 Getting married on the Amalfi Coast is a unique and unforgettable experience, where beauty is exalted in refined 'Made in Italy' style and the beauty of the landscape combines with the delicious food taste and unique Italian lifestyle of this enchanting area.
Its numerous and gorgeous wedding venues can suit every wish and whim, with delicious food, unbelievable view and an incredible attention to details!  A Wedding in Ravello means giving the most special day of your life a unique setting of  beauty and refinement;  if you prefer a perfect mixture of beauty and romance why don't choose Positano or Amalfi
It is difficult not to fall in love with this area and its charm. A charm that lies not only on the places themselves, but also in their history: here you can find some of the finest churches, hotels and historical villas of Italy.
Where else choose to celebrate one of the most magical and important moments in your life than in this enchanting and utterly romantic place 'caught between the sky and the sea'!