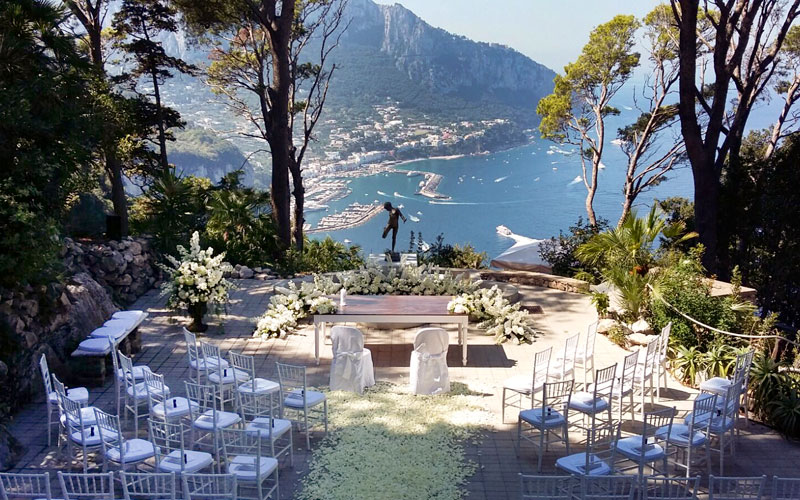 The elegance and charm of the marvellous Italian peninsula, together with the delicious food, the fine vineyards and the enchanting landscapes, is the dream of many brides to be from all over the world.
Tuscany, Venice, Lake of Como, Amalfi Coast and Puglia are just some of the locations preferred by foreigners who come to say "yes" in our beautiful country. That's why Italy is one of the most requested wedding destination abroad, mainly for English, American, Australian, Indian and Russian couples.
This trend is supported by Italian and foreign wedding planning agencies specialized in carrying out luxury destination weddings in Italy. This phenomenon, in fact, has a turnover of around 450 million euro a year. From a study carried out by JFC Tourism & Management, future spouses prefer Italy as their wedding location because of the perfect mix and match of culture, beauty, glamour, art and food.
Among the most desirable locations there is certainly the Tuscany region. Nature, green hills, medieval villages and crystal-clear sea are certainly the perfect setting to celebrate the most important day of your life. Many brides choose vineyards and bucolic contexts, others prefer art cities like Florence and Siena.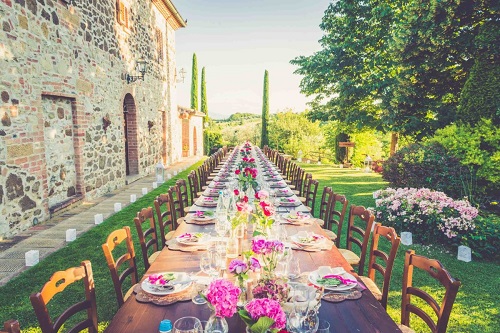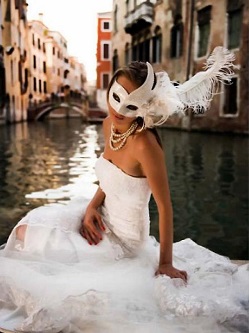 Moving north-east, Venice is another particularly romantic place, loved by lovers. Piazza San Marco, the Grand Canal, the Bridge of Sighs, the suggestive Giudecca and a sunset gondola ride are the perfect ingredients of your special wedding day in Italy.
Many Hollywood movie stars, on the other hand, have chosen Lake Como to say their "Yes, I do". The beautiful terraces overlooking the lake, historic buildings and delicious food make this place truly extraordinary and elegant.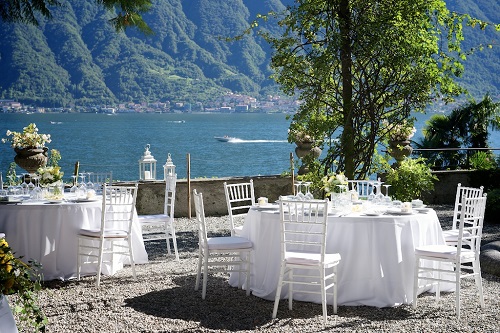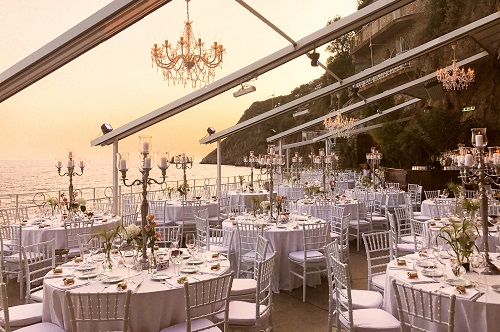 Among the most popular Italian destinations for weddings and honeymoons are the Amalfi Coast, Sorrento and Capri.
Nature and history make the Amalfi Coast unique in the world: unparalleled landscapes with bays and inlets, cliffs overlooking the sea, small villages perched on the mountain, breathtaking views, a unique sense of freedom and local traditions.
Impossible not to fall in love at first sight with this corner of paradise and its charm. Superb landscapes, pastel shades, picturesque panoramas of marvellous little villages, like Ravello, Amalfi and Positano: the essence of luxury and romanticism, the perfect place for an exclusive wedding in Italy.
Getting married on the Amalfi Coast is a dream come true.
Close your eyes and try to imagine an enchanting white beach that runs along an immense stretch of green. Now hold your breath and immerse yourself in an ancient and magical past, with giant stones, rustic farms and fascinating trulli, where reality far exceeds imagination.
Open your eyes and experience your wedding in Puglia.
Wide is the choice of venues, from luxurious resorts, with their splendour and refinement, to the Masseria with their rustic yet elegant style, an explosive combination capable of transforming your wedding in Apulia into a unique and exclusive event.