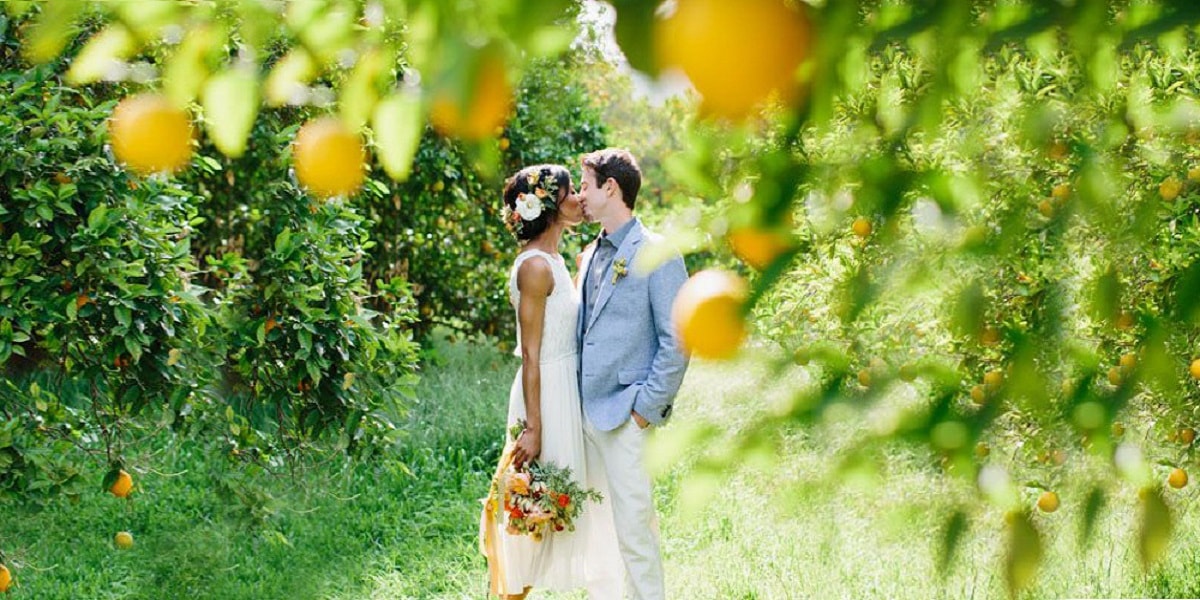 The idea of a "lemon-themed wedding" is perfect for those who love a rustic yet elegant and refined event setting. It's a wedding theme that can be used throughout the year, with different color palettes, from the hottest and brightest during the summer, to the softest and coldest for the winter.
Let yourself be inspired by all the possible combinations of details and accessories that come from this wedding idea.
Shining, colorful and fragrant! If you get married in summer, this theme is really perfect for a Mediterranean country-chic wedding. The parfum of citrus will bring a breath of freshness to the reception. The ideal location for a lemon wedding in Italy is certainly the Amalfi Coast, with its countless terraces overlooking the sea.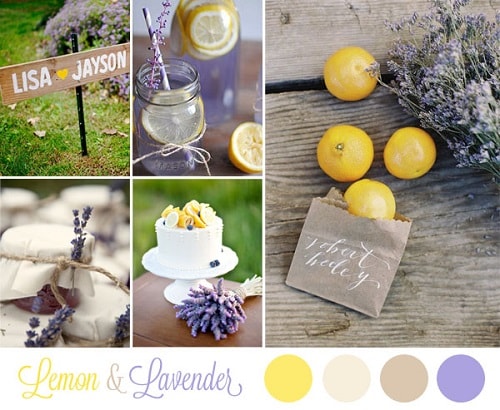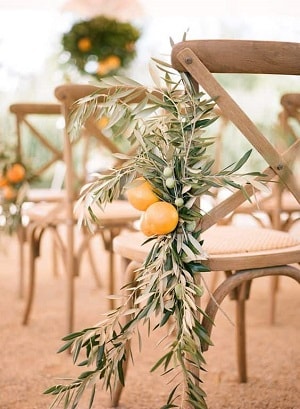 The yellow of lemons and cedars, the purple of Bougainville and the orange of mandarin, are colors that immediately recall to our mind the sun and open spaces. These colors go well with grapefruit pink, for a more delicate color palette, and lime green, to emphasize the concept of freshness.
Lemons offer endless creative possibilities, ranging from rustic to elegant. To embellish the location of the ceremony it is possible to place wicker baskets full of lemons, with their green leaves and some seasonal flowers. You can then repeat the decorative pattern on the reception table and on the dessert buffet.
Citrus fruits can be used whole or cut into slices, either alone or in combination with flowers, such as roses and lisianthus, or green leaves, such as eucalyptus and olive branches.
Check out these ideas for your summer lemon wedding.
Stationery and wedding invitations
The visual identity design of an event is very important. Just imagine the beauty of your lemon-themed wedding stationery. An idea could be having citrus painted in watercolor, which give a very chic touch to the wedding. The tableau mariage, wedding invitations and reception placeholders are certainly perfect items for this idea.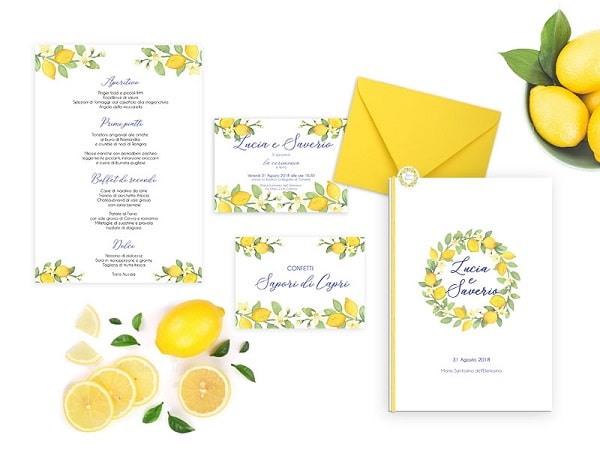 Placeholder and centerpiece
For a lemon themed wedding, centerpieces and place cards made with fresh lemons and cedars are an absolute must have. Think of a total yellow centerpiece, made up of only lemons and mixed citrus fruit shrubs, paired with fresh flowers and green leaves.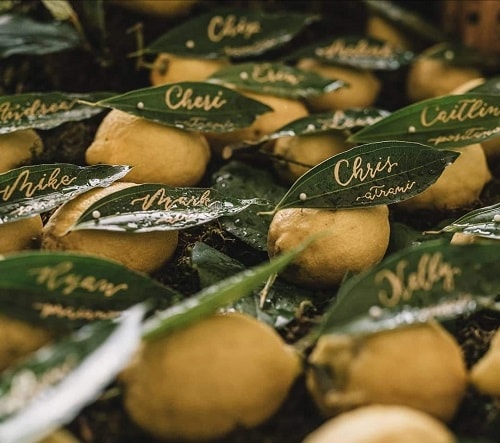 Menu, mise en place and wedding cake
Should lemon also be included in the menu? Yes, of course, lemons can also be the starting point for developing your wedding menu! In fact, there are plenty of delicious lemon-based dishes. You can start with a welcome cocktail of lemon juice, ginger and rosemary. Following a risotto with lemons and shrimps, a fresh grilled fish with mint and lemon and finally a stunning Amalfi lemon delight.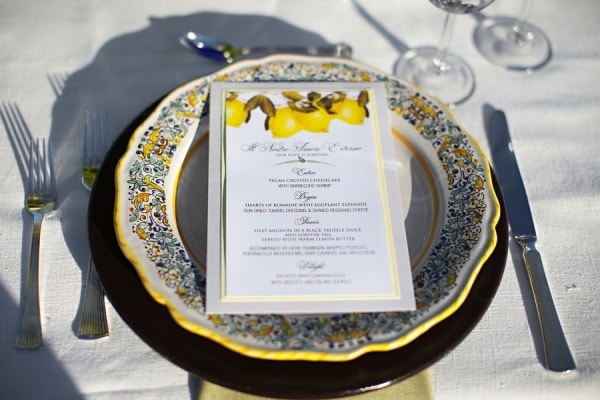 You can find original ways to use lemons also for the wedding bouquet and favors. The perfect wedding favors should be beautiful, useful and original. You can choose small bottles of limoncello of the Amalfi Coast or the typical painted ceramic tiles or the donkeys with many cheerful and sunny colors, typical of a summer outdoor wedding.