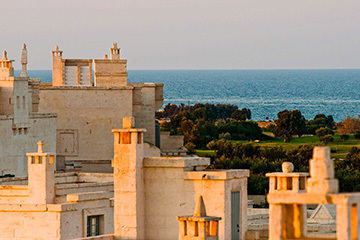 The wedding day is important and unique. All spouses deserve to get married not only in a beautiful place, but also in a prestigious one, even better if the wedding location itself comes with a story to tell which they can also join.
The right combination of all these elements is to get married in an ancient residence and in Puglia the historic residence par excellence is the masseria.
An Apulean masseria is an authentic, original farmhouse with walls that tell hundreds of years of history as well as the centuries-old olive trees that surround it, in a Mediterranean environment characterized by unique architectural elements such as the trulli and materials such as tuff and stone.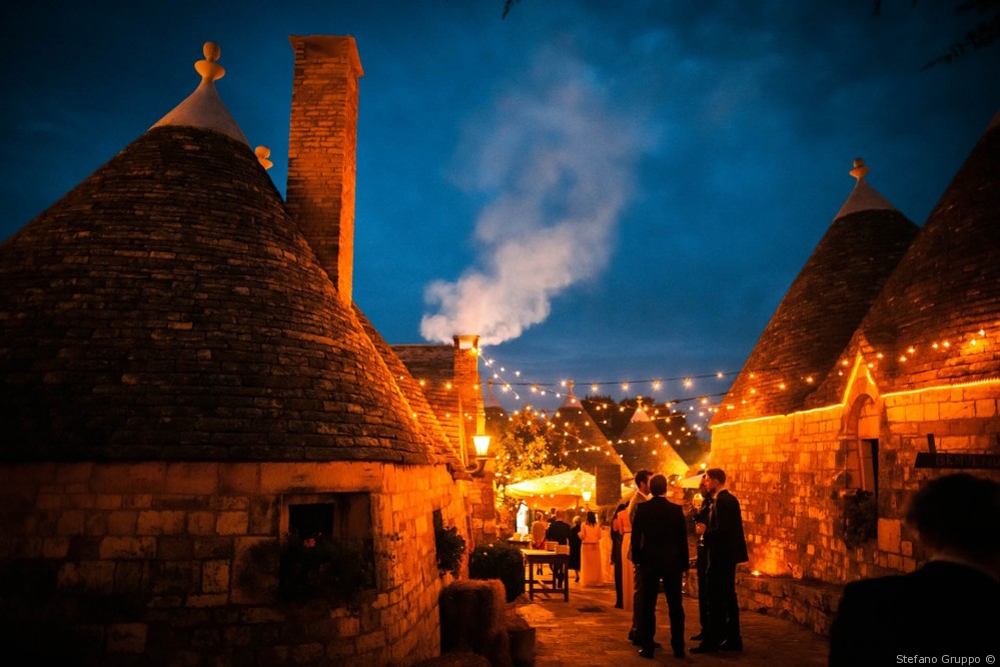 Americans, British, Russians, couples from India and from many other countries consider Italy the best location for the big day of their "Yes, I do". They come to get married in Rome, on the suggestive Amalfi Coast, in Tuscany or on the romantic waters of Venice to celebrate their wedding with a few close family members and friends, creating so a new trend.
Recently, Puglia has become an increasingly popular location for destination weddings, especially the Salento area, with its ancient castles, white beaches and farms near Ostuni and Fasano.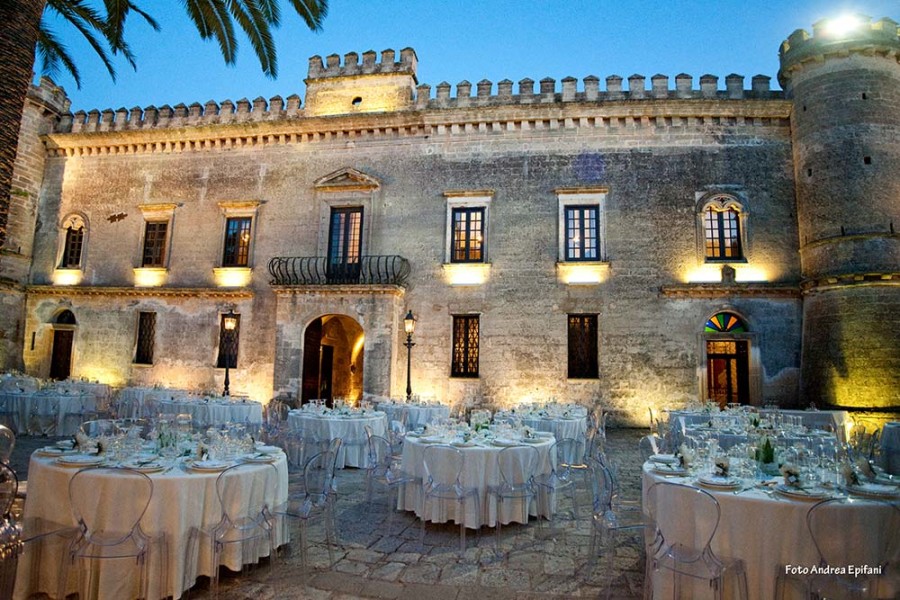 The first to choose the Apulian countryside, with its scents and flavors was the very famous couple Justin Timberlake and Jessica Biel who in 2012 celebrated their wedding in the well-known Borgo Egnazia resort.
Shortly thereafter, there were the celebrations for Ritika and Rohan: she is the third daughter of the Indian steel magnate Pramod Agarwal. Again bride and groom chose Borgo Egnazia, in a fabulous scenario in Bollywood style, inspired to ancient Rome.
And many other rich Indians and Arab emirs have chosen the Apulian masserias for their fairytale weddings.
Getting married in Puglia and especially in a historic residence today is a must. A growing trend for a kind of wedding tourism that does not last just a single day but becomes a real vacation for the spouses and even for all their guests, intimate and carefully selected.
Those who opt to get married abroad, and especially in Italy, come with family and friends, often involving them in excursions and trips before and/or after the wedding, creating customized cultural and gastronomic itineraries with the aim of combining the wedding party with the pleasure of traveling.
The trend-setting Apulian wedding style for 2020 is BOHO CHIC: a mix of styles between rustic, vintage and bohemian that makes colorful and bucolic yet extremely chic weddings.
A boho chic wedding reception is usually set outdoor, in the open countryside where olive trees, old painted wooden boxes, lace embroidered tablecloths, long wooden tables, scented candles, wild flowers and ears of corn are the perfect backdrop.