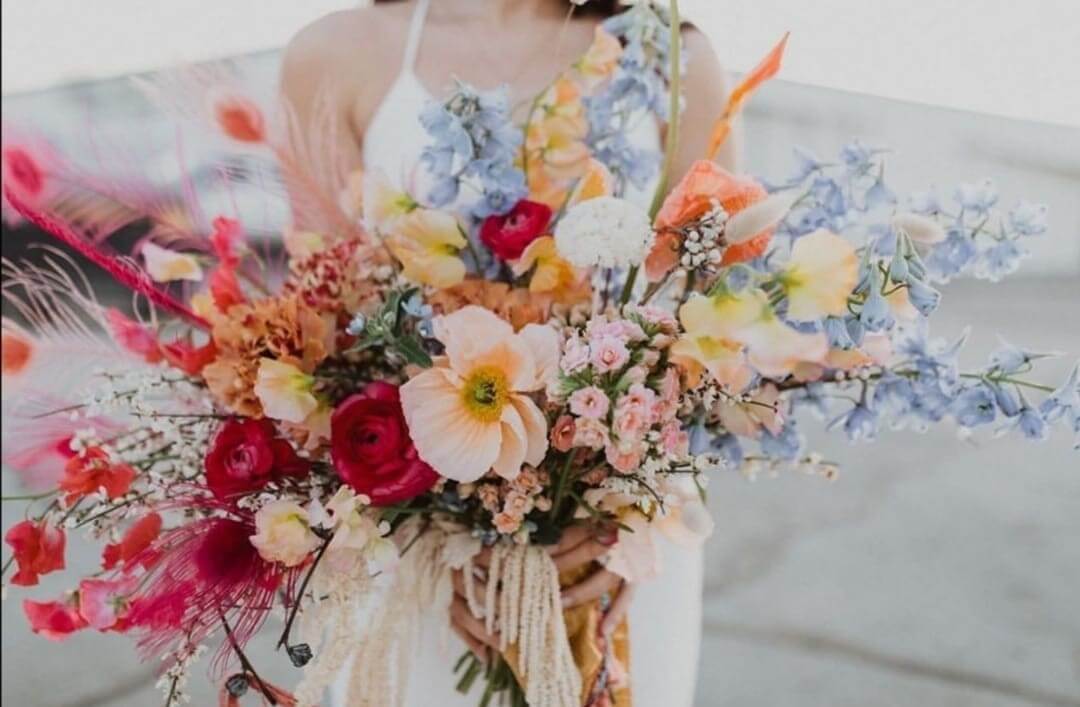 Once upon a time, brides carried flowers because their magical effects, to protect them from illnesses and misfortune. It was believed that the intensive fragrances of various plants will chase evil spirits.
Nowadays, the wedding bouquet is an essential part of a modern bride's outfit. The bouquet itself is considered to bring happiness and satisfaction in marriage, while the ribbon with which the flowers are tied with, symbolizes fellowship.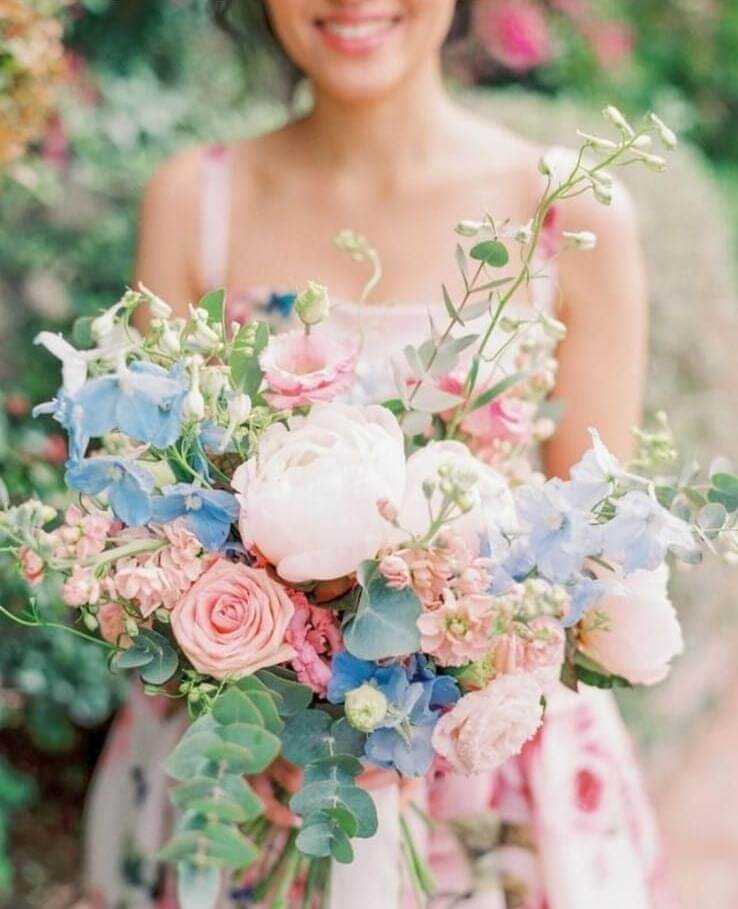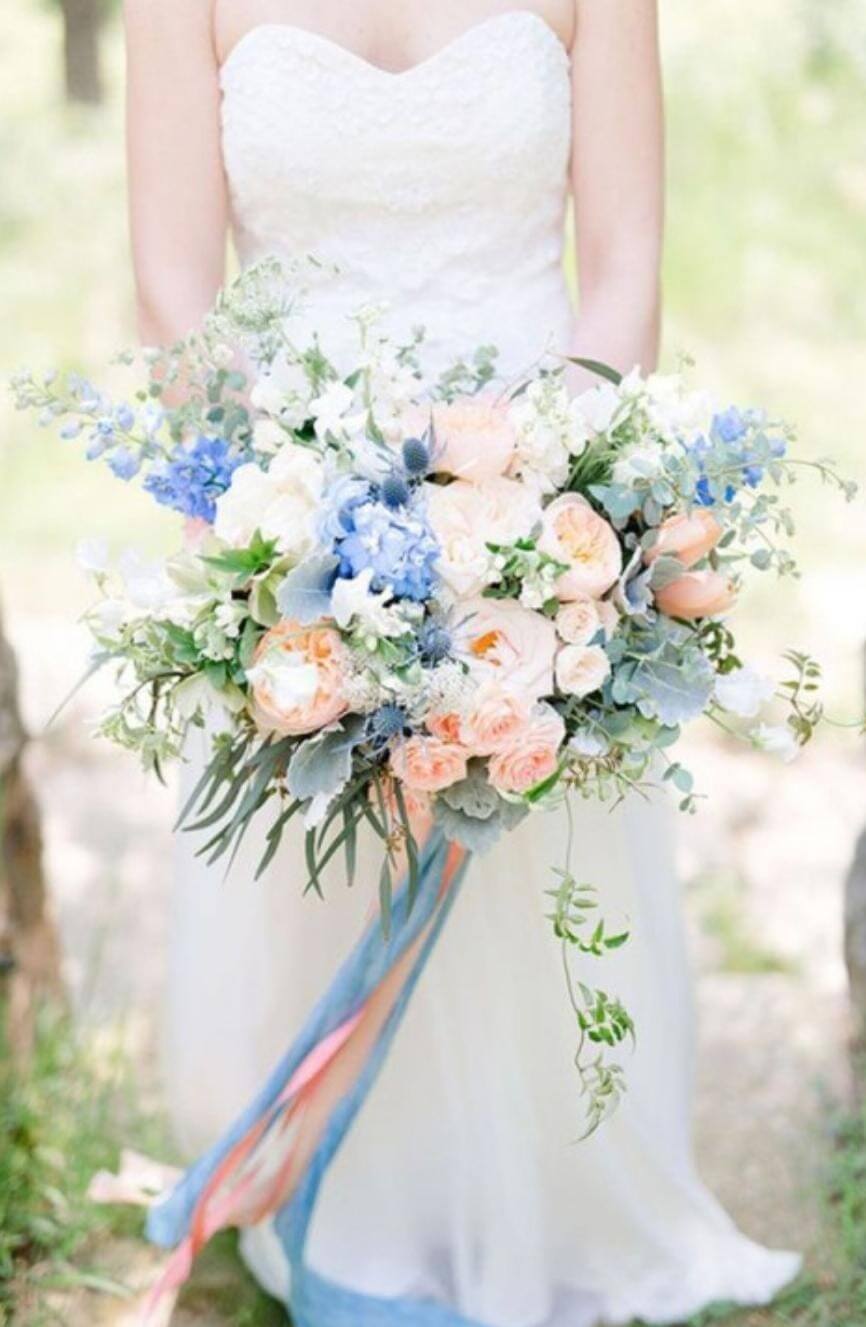 The language of flowers has been around for centuries.
During Romanesque period, bride and groom used to wear flower garlands around their necks, that symbolized new life, hope and faith. This tradition continues today on some tropic islands. In ancient Rome, brides carried or wore flower garlands, firmly believing that flowers signify new beginnings, fidelity and hope of fertility.
It was during the Victorian era that flowers became part of the wedding bouquet as we intend it today. The modern version of the bridal bouquet was popularized by Queen Victoria in person who, when marrying Prince Albert, carried a tussy mussy (or tussie-mussie), a tiny round clutch of flowers in a filigree holder filled with moss and orange blossom.
In Victorian times, lovers used to send each other different flowers as a way of expressing their love. Each flower had a different meaning, and their exchange soon became popular. That was the time of romantic love. Since then, flowers became an essential part of wedding ceremonies because of this romantic association. Brides carefully chose their wedding flowers for the sentiments they represented, and the blooms a bride decided to carry during her wedding ceremony, would become "her flowers" for the rest of her life.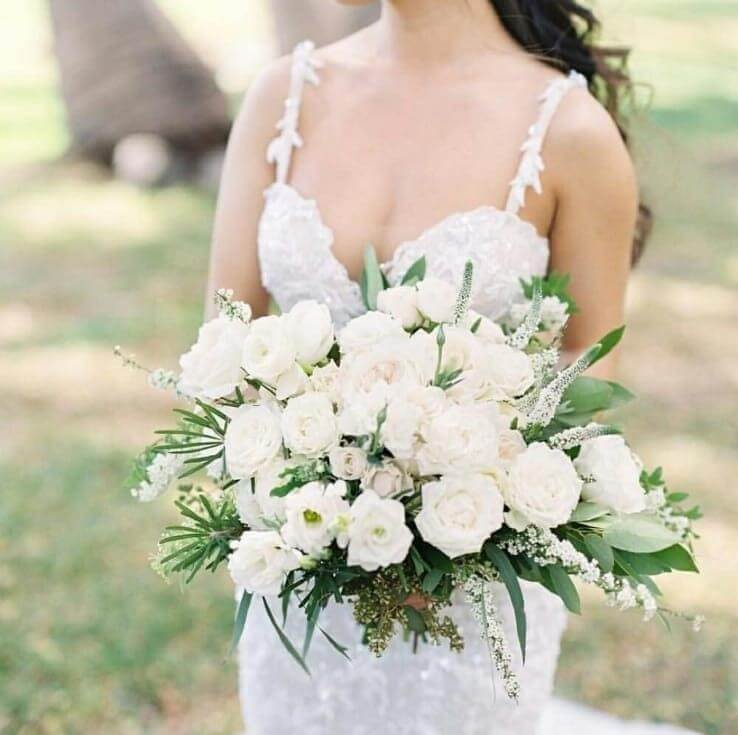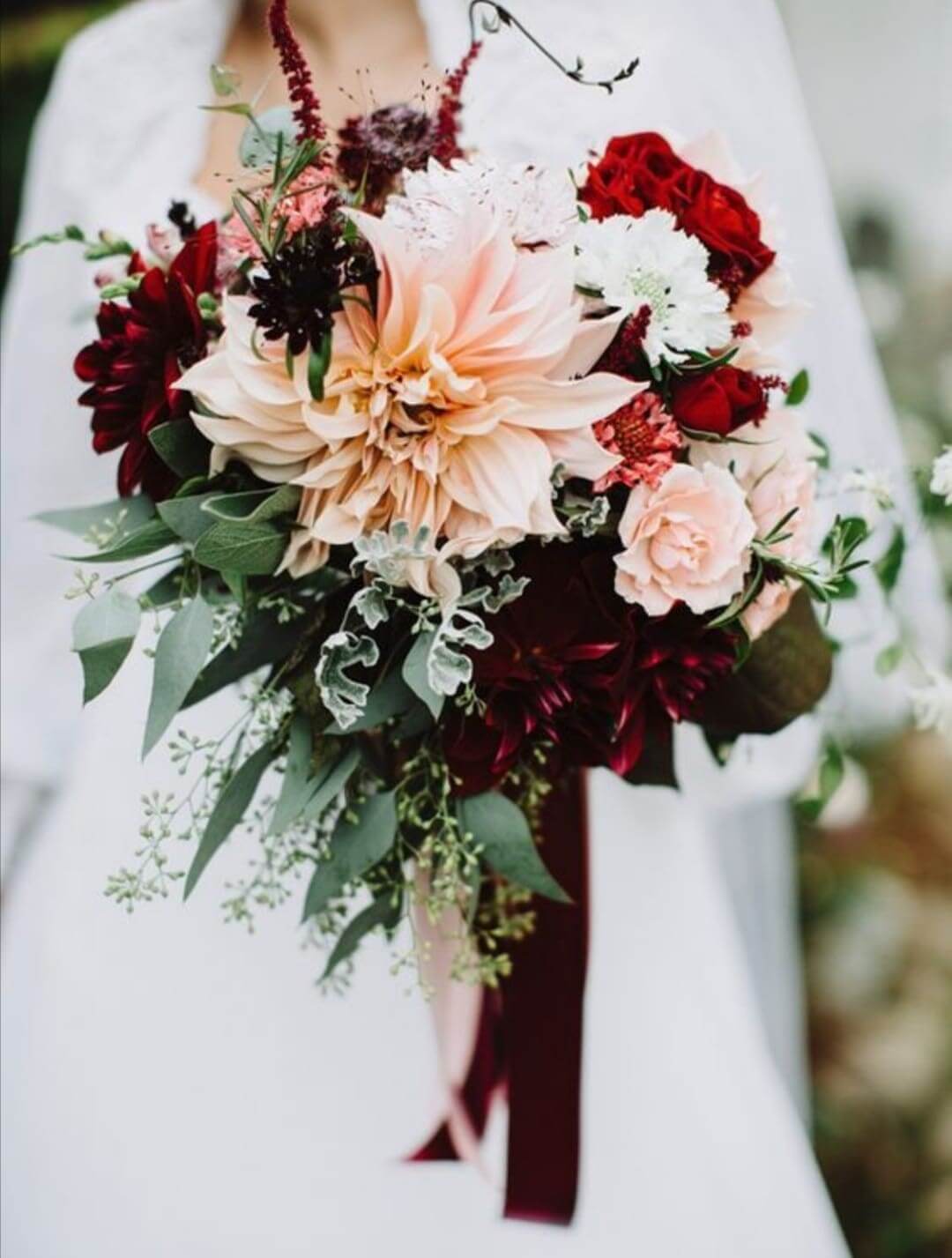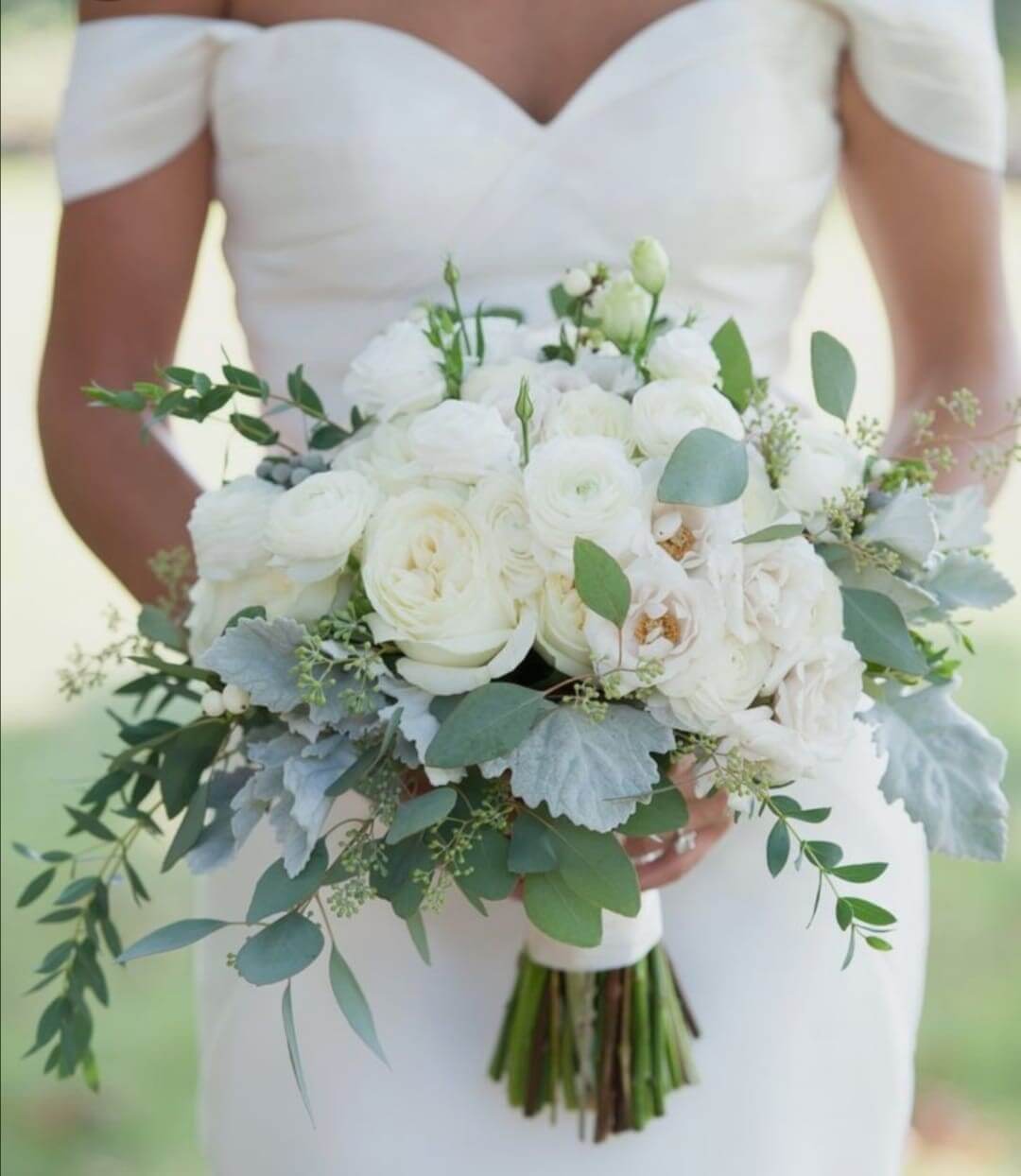 However, in modern times, charming as they may have seemed, the old traditions have been almost forgotten, with brides now selecting the flowers of their wedding bouquet only for the beauty of their color, fragrance and shape.
The wedding bouquet is the bride's ultimate accessory and greatly adds to the overall appearance of the big day. The bride's selected blooms are a way for her to express her personal style, taste and personality and an essential complement to her wedding gown.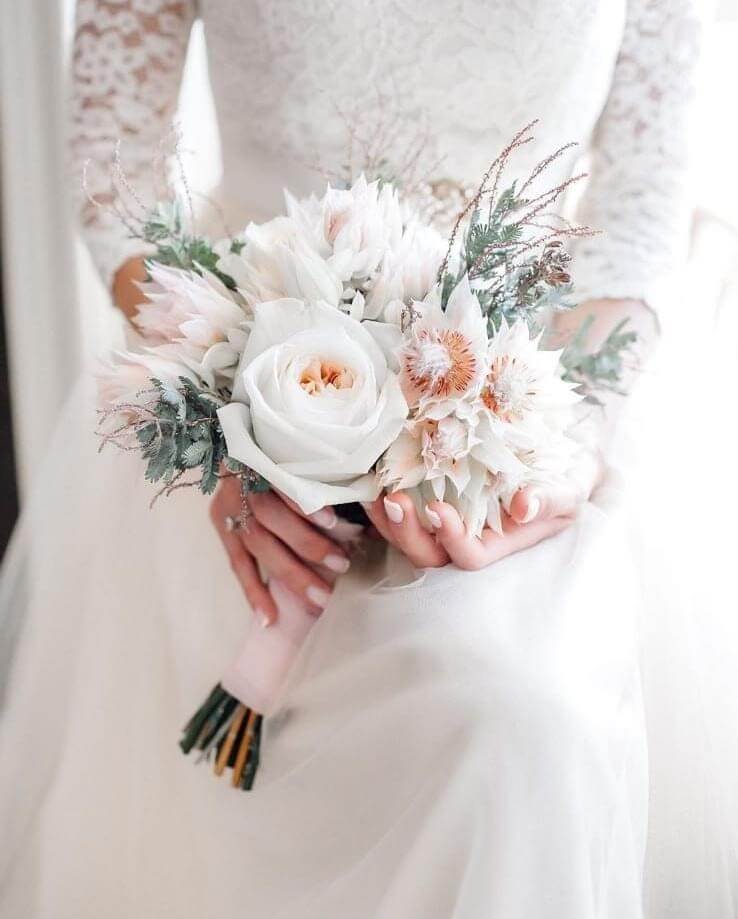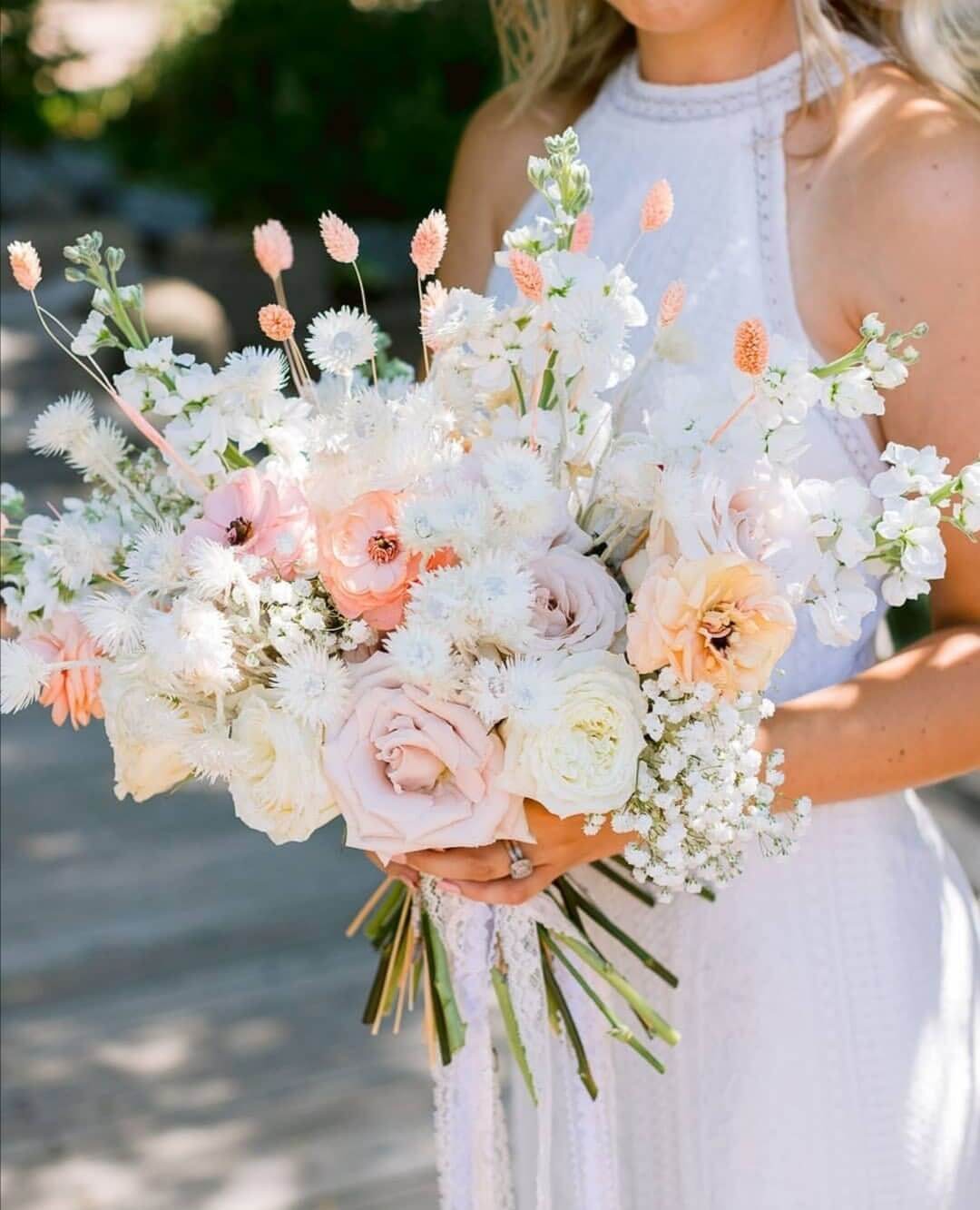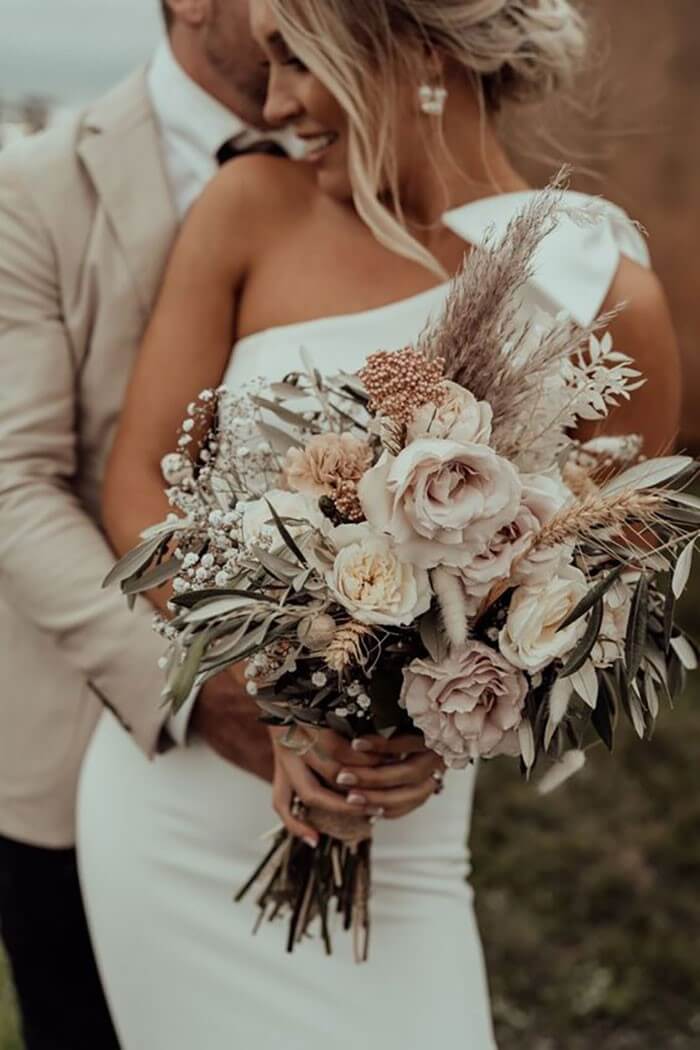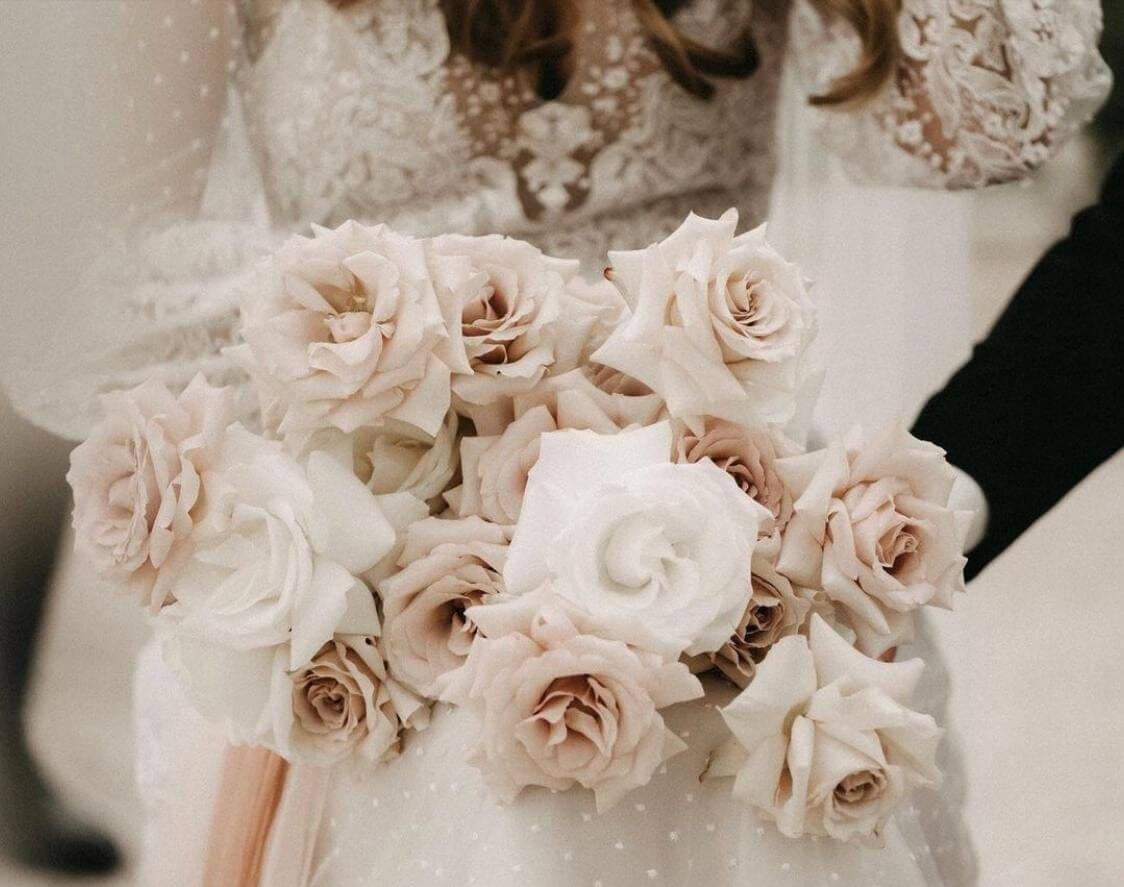 In case you want to choose flowers for your bridal bouquet according to their symbolic meaning, here is a little guide with the most popular wedding flowers and their meanings:
Beige rose – Modesty
White rose – Innocence
Burgundy rose – Lust
Red rose – Love and happiness
Orange rose – Fascination
Pink rose – Loveliness
Yellow rose – Friendship
Hydrangea – Pride
Carnation – Boldness
Orchid – Beauty
Tulip – Love
Lily – Magnificence
Lily of the Valley – Purity and humility
Peony – Good fortune
Calla lily – Purity and faith
Ranunculus – Charm
Gardenias – Joy
As you have seen, color plays a substantial role in a flower's meaning.