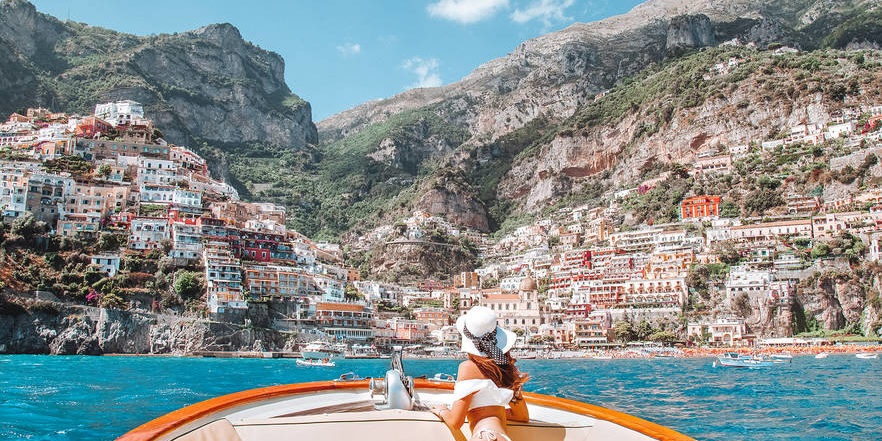 Getting married on the Amalfi Coast is undoubtable a unique and unforgettable experience. It's impossible not to fall in love with its stunning view, charm and atmosphere. Pastel shades, picturesque panoramas and wonderful scenic villages, such as Ravello, Amalfi and Positano, the essence of luxury and romance, characterize the superb scenery of the Amalfi Coast.
However, trust us if we say that this area is not merely a stunning venue to tie the knot, but also the perfect place to let your guests live unforgettable experiences.
Your wedding in Italy could be a great opportunity to spend time with your families and closest friends in a new country, making your destination wedding even richer and more special!
Have a look at my suggestions for pre or post wedding experiences on the Amalfi Coast and get inspired. I'm so curious to know which is your favorite!
Pizza party, barbeque or cooking class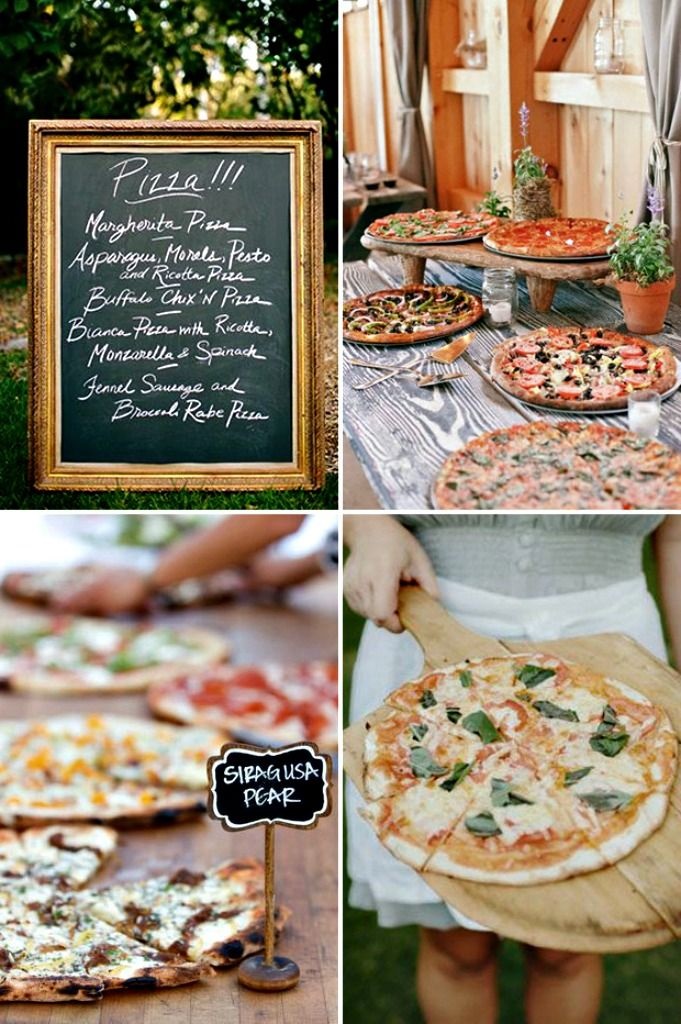 The food calls: olive oil, mozzarella cheese, wine, pizza, pasta, spaghetti, cooking lessons, parmesan, tiramisu and so on.
A pizza party, a barbecue on the beach, a traditional sea food dinner is simply magical to welcome your guest for your pre/post wedding party.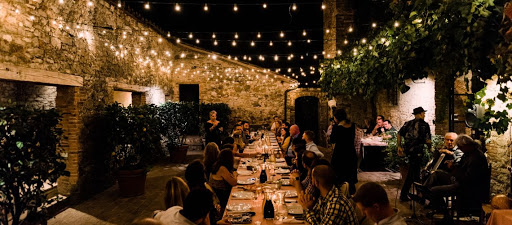 For those guests who want to test their culinary skills and know the Italian cuisine to the fullest, it's possible to arrange real cooking classes in which you will prepare the typical dishes of the Italian tradition. A genuine taste of the Amalfi Coast that will involve all 5 senses!
Sunset on the Path of God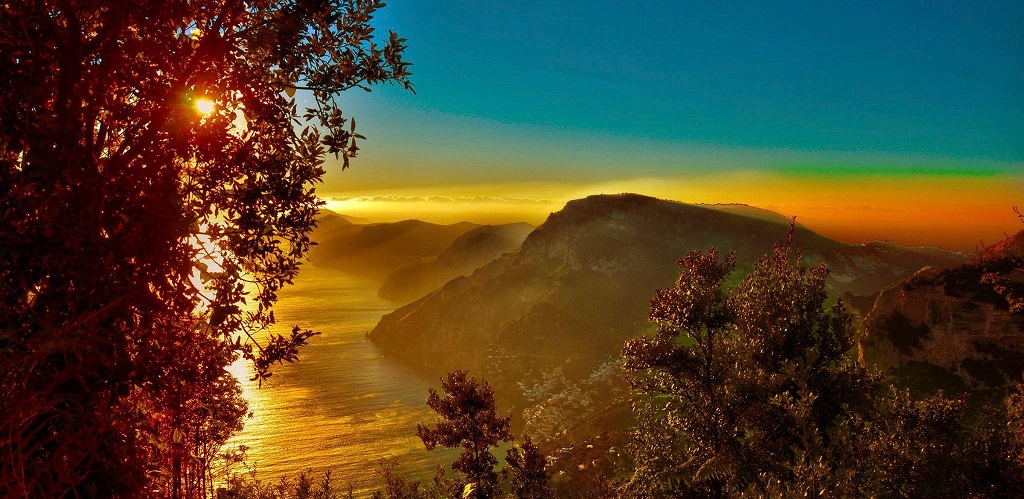 For those of your guests that will be intrigued by the history of our Coast, between the hills and the seaside are hidden tiny villages surrounded by the charm of ancient myths and legends, just like the myth of the Nymph Amalfi. And again, for those guests with a more sporty and adventurous spirit, you will find many tracking routes such as the famous Path of the Gods.
Immersed in the Mediterranean nature, away from crowded paths, we walk admiring a breathtaking view, from Positano to the tip of the Peninsula and Capri, overlooking the sea.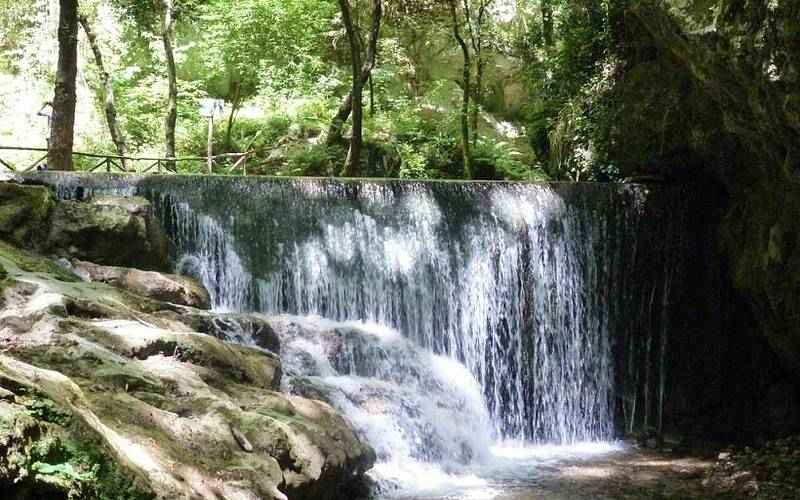 Here you may also taste a selection of local traditional products for a unique Italian aperitivo. This is a round walk with a charming and unforgettable view of the coast.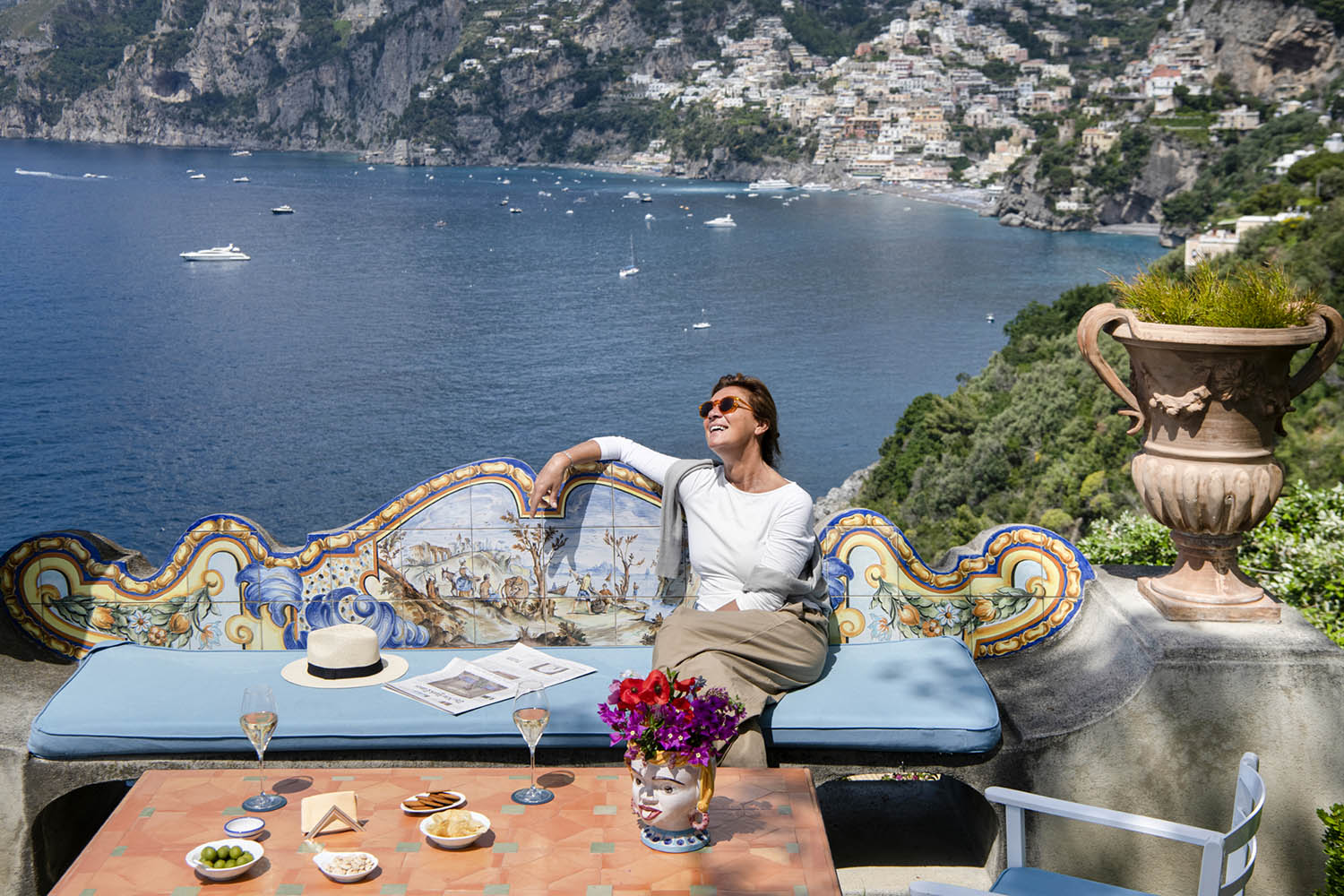 Wine tasting and mozzarella classes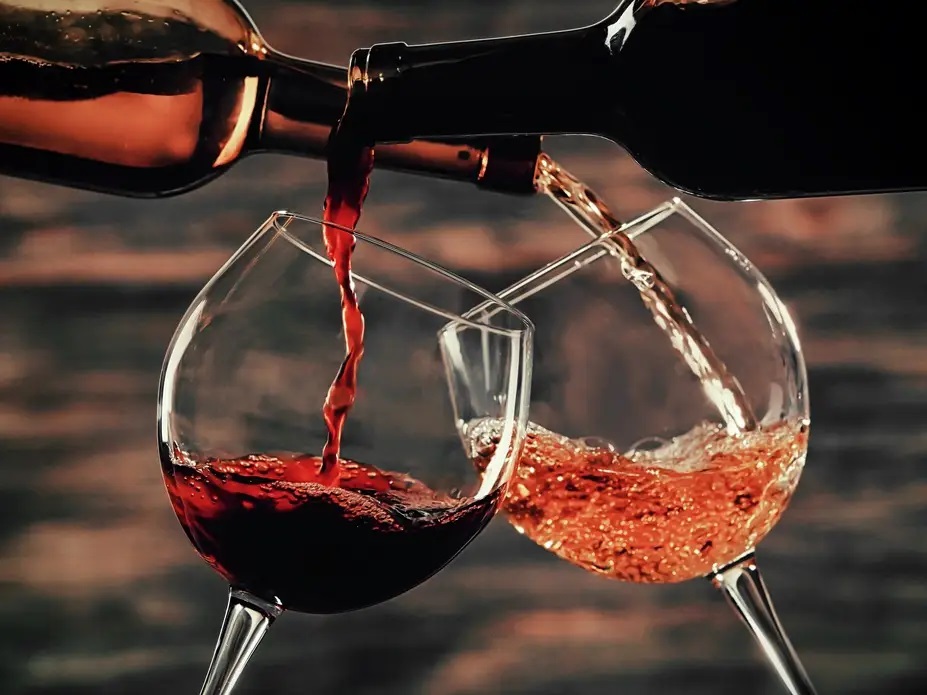 Two of Italy's flagship products are wine and cheese, and we'll sample both with this wine and mozzarella experience on the Amalfi Coast.
During this culinary experience we will taste the local organic wine in the place of its production, an ancient winery on the Amalfi Coast that produces from its vineyards of Aglianico, Piedirosso and Catalanesca.
Immerse yourself in the history of this family-run farmhouse, a typical local family long time history wine producer. Visit the winery and try your hands at making traditional fior di latte, mozzarella made with cow's milk, a typical product of Agerola, a town up on the Amalfi Coast where artisan dairy production represents an excellence.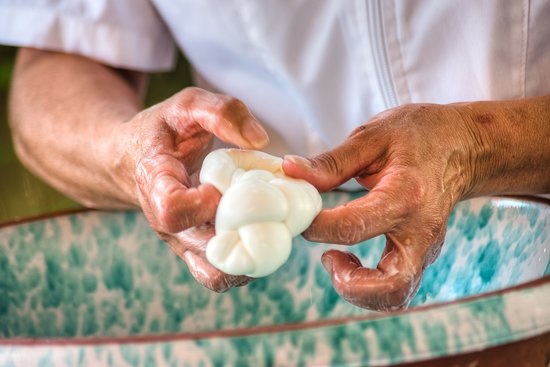 Try your hand at making traditional mozzarella during a workshop, followed by homemade cake and limoncello.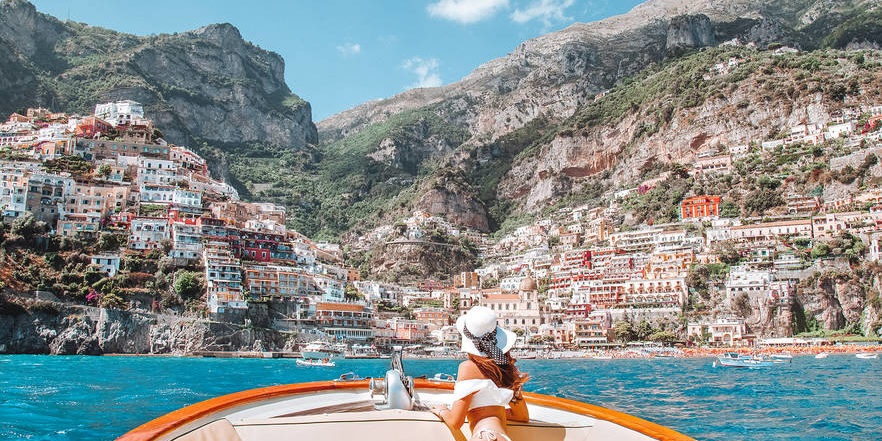 If you'd like to enjoy the freedom of exploring the Amalfi Coast, a private boat is what you are looking for!
This experience starts in Amalfi and once everybody has jumped on board you will be ready to set off to the west towards Positano and Capri admiring the stunning landscape and jumping on the sea for a quick swim.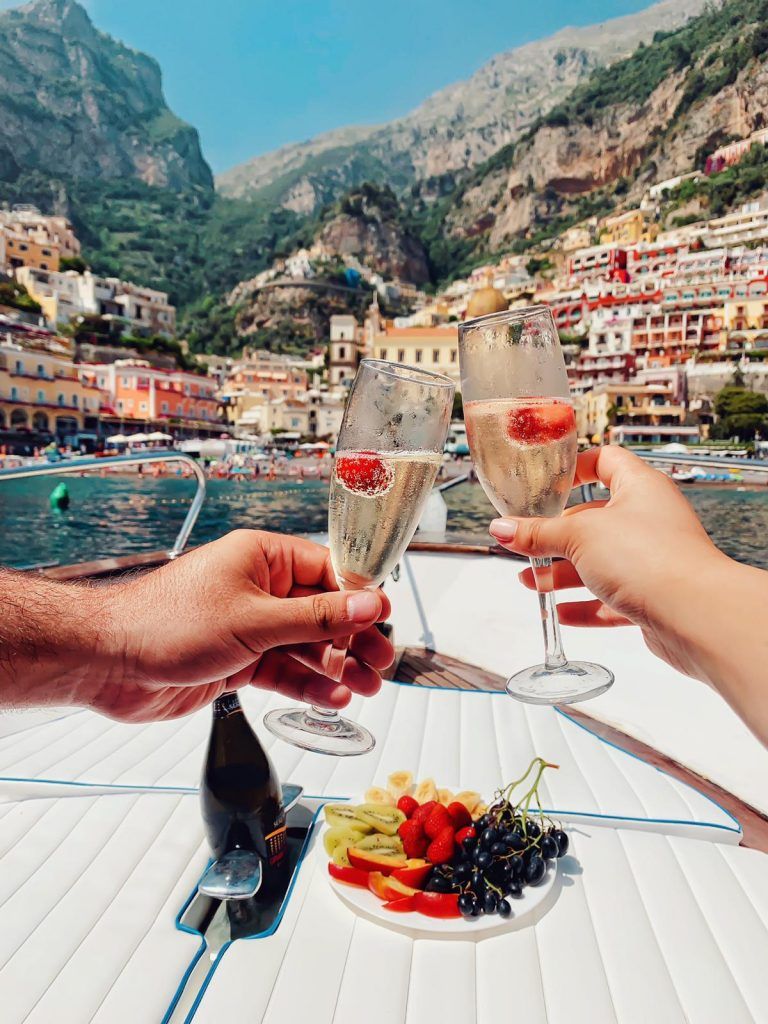 The route will take us along Amalfi Coast's finest beaches as well as close to natural rock arches and into sea caves, giving us the opportunity to admire the old watch towers that dot the entire length of this coast.
Ready to live your Amalfi Coast experience? Get in touch!