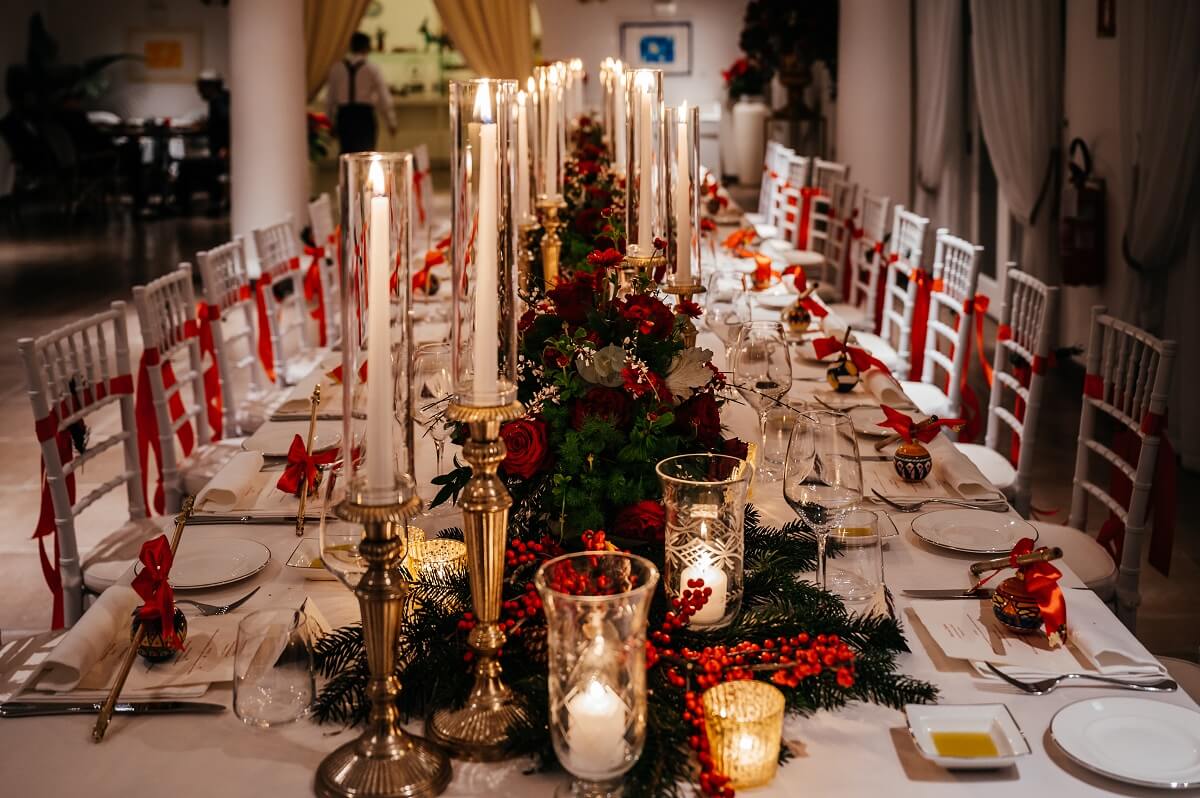 Are you planning to pop the question and change the rest of your life forever? Are you looking for a wedding in Italy but are still afraid of travelling this summer?
Not a problem at all! We have the right solution for you.
Think about a winter wedding and more precisely a Christmas wedding. Xmas is the perfect time of the year for magical celebrations because everyone is feeling the festive love so it's no surprise that more and more couples are opting for a Christmas wedding theme.
Besides, a winter wedding is much cheaper compared to a summer one and you will appreciate the Coast without the stress of the summer tourist crowds.
If you are lucky, you may also pick a sunny day and appreciate an outdoor wedding ceremony and photos as this beautiful couple did last December. Simply stunning, isn't it?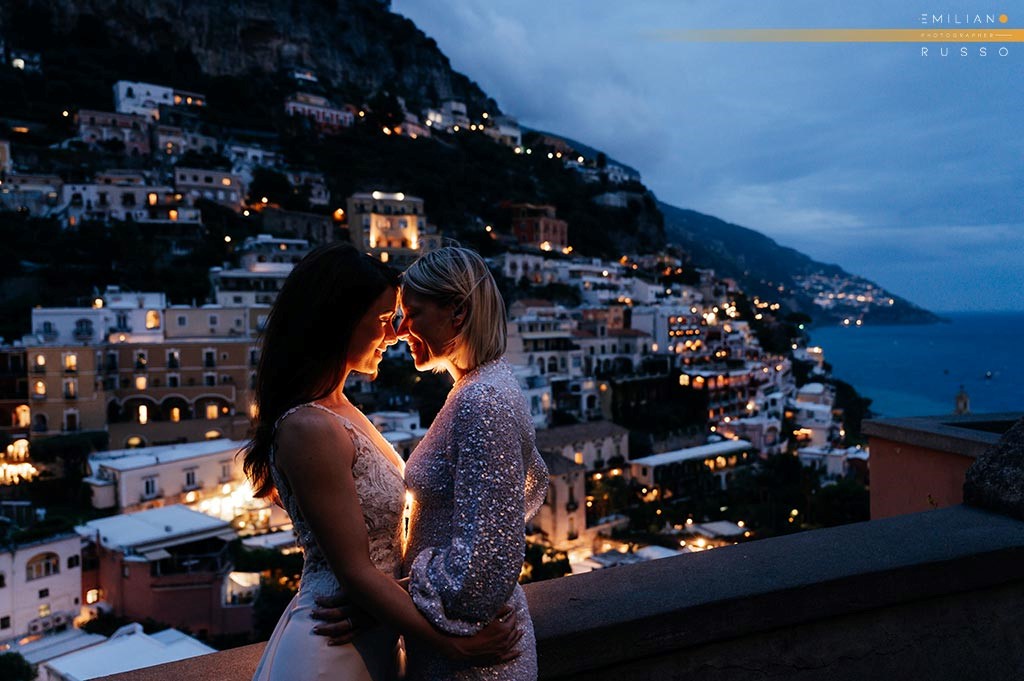 It's no secret that I am a big fan of the festive season but combining the magic and coziness of Christmas with the excitement of a wedding celebration really is the top!
Festive décor and little Christmassy details can really take a December wedding to the next level, so today I am sharing 8 Christmas wedding ideas from real winter weddings celebrated in Amalfi Coast.
1 - Festive signage and foliage
Welcome your guests with fun festive signage and decorate the aisle with festive foliage for a truly magical ceremony entrance. The green will be the protagonist of splendid photographs of the newlyweds (and their guests!) who will cuddle for a kiss under the mistletoe!
2 - Christmas tree
A fresh Christmas tree at the end of the aisle and two elegant gold flower pots, placed behind the officiant's table next to the couple, full with seasonal flowers and greenery, will add a dramatic dose of festive magic to a Christmas wedding ceremony.
3 - Christmas candles
Elegant table lanterns, candles and flowers will make a dreamy atmosphere all around! Candles help create warmth and welcoming vibes during the festive season.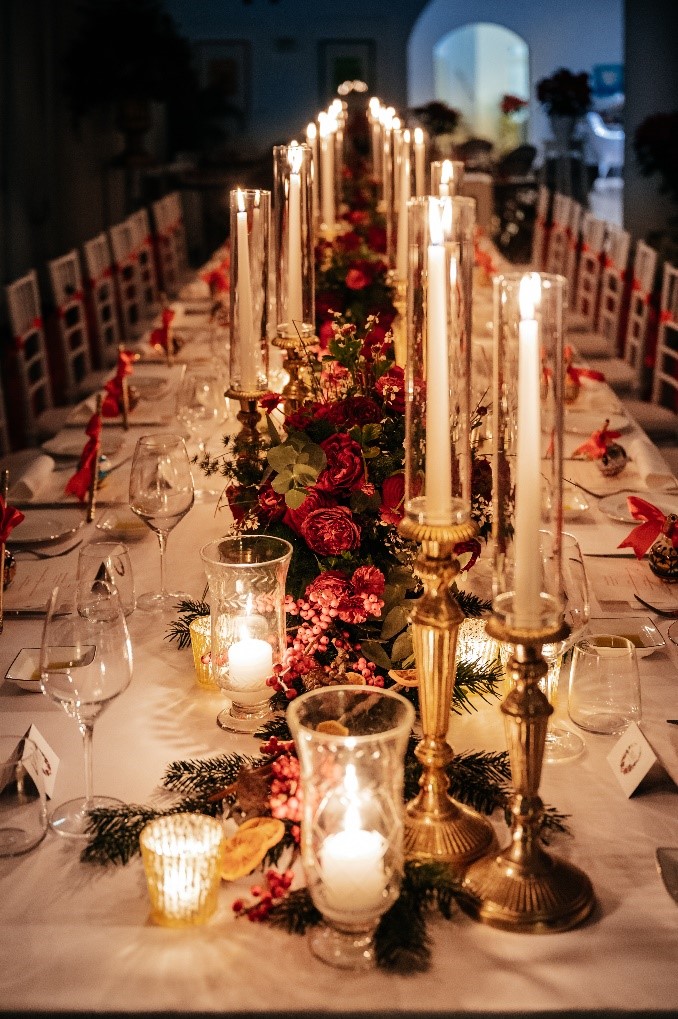 4 - Cinnamon scent
A touch of red and a stick of cinnamon is a must for a Christmas wedding!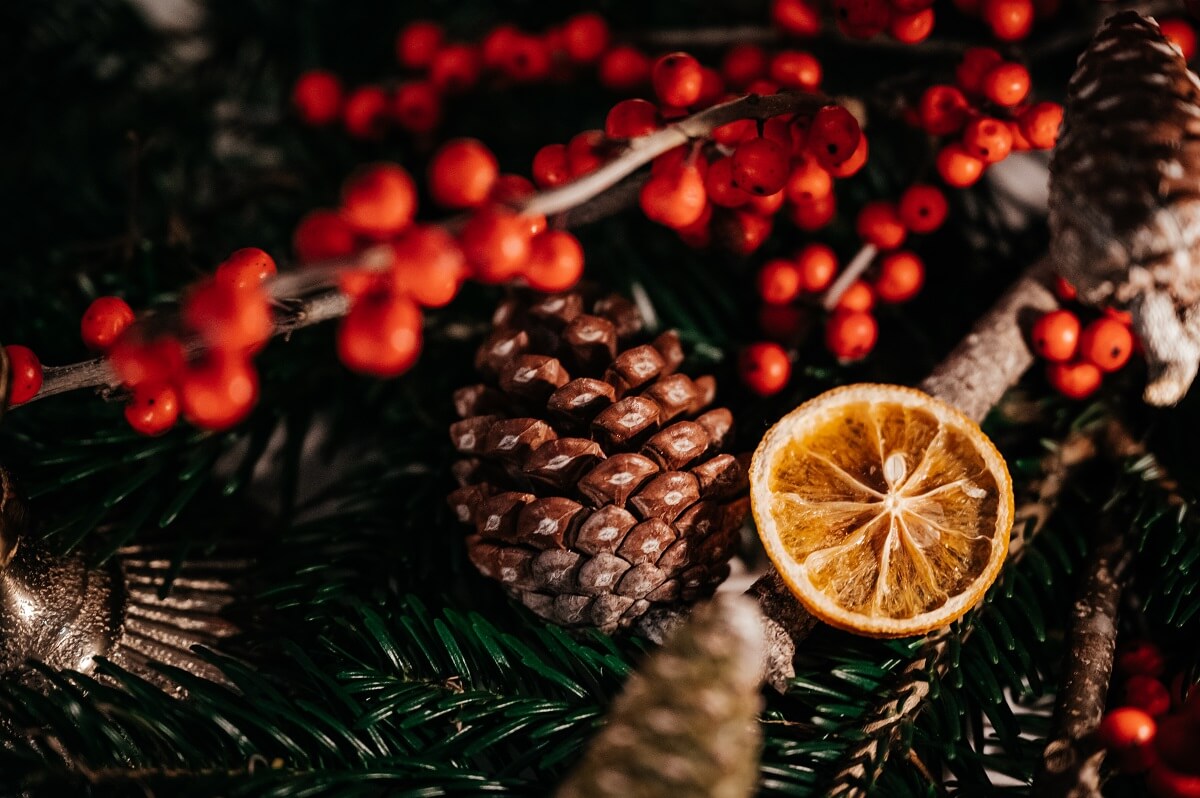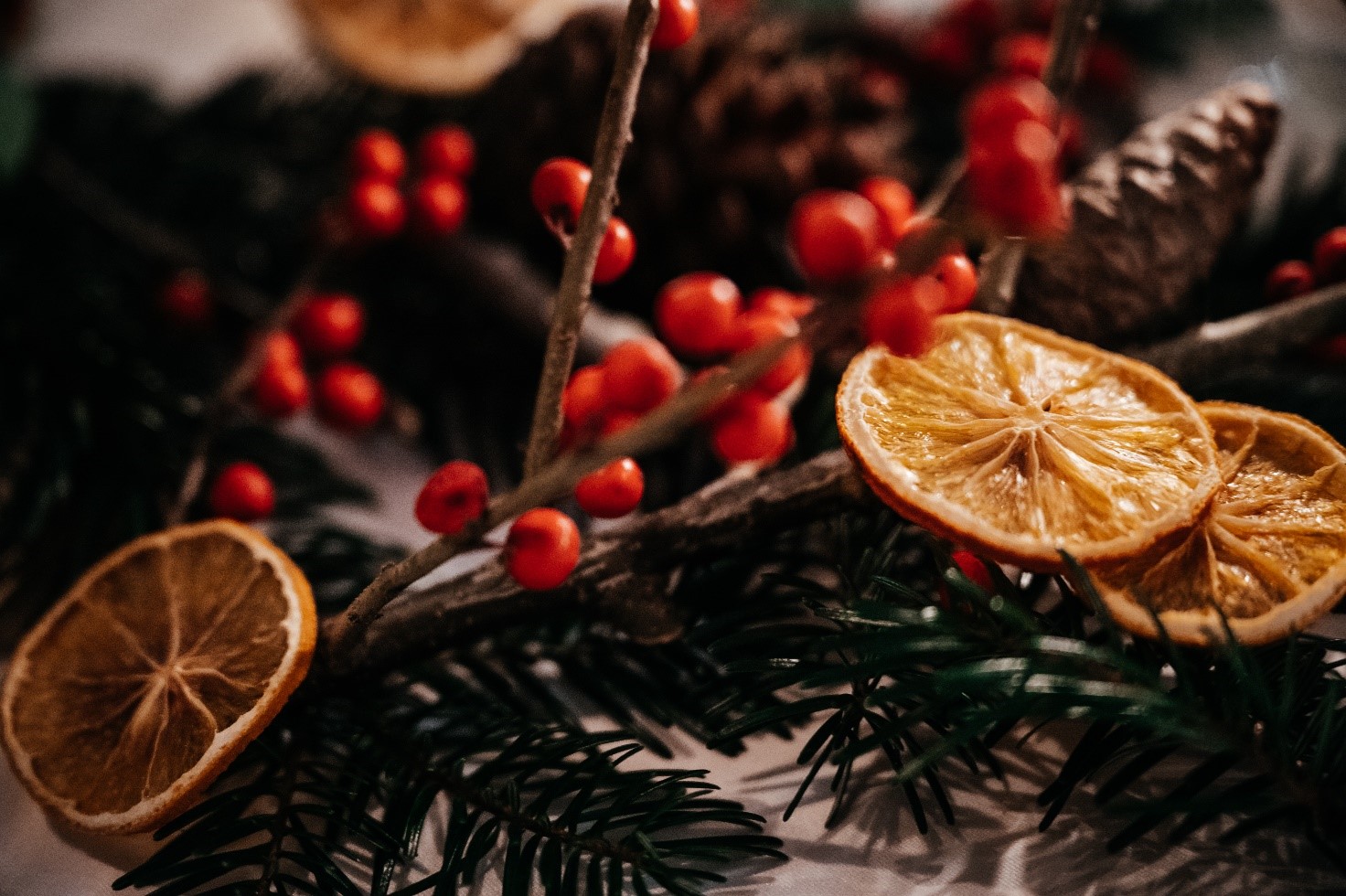 5 - Christmas ornaments
What about handmade custom Christmas balls as place cards? Really unique and beautiful, the perfect mix of Christmas theme and Amalfi Coast tradition.
Our local artisans will be happy to create your own personalized Christmas decorations for your winter wedding in Italy.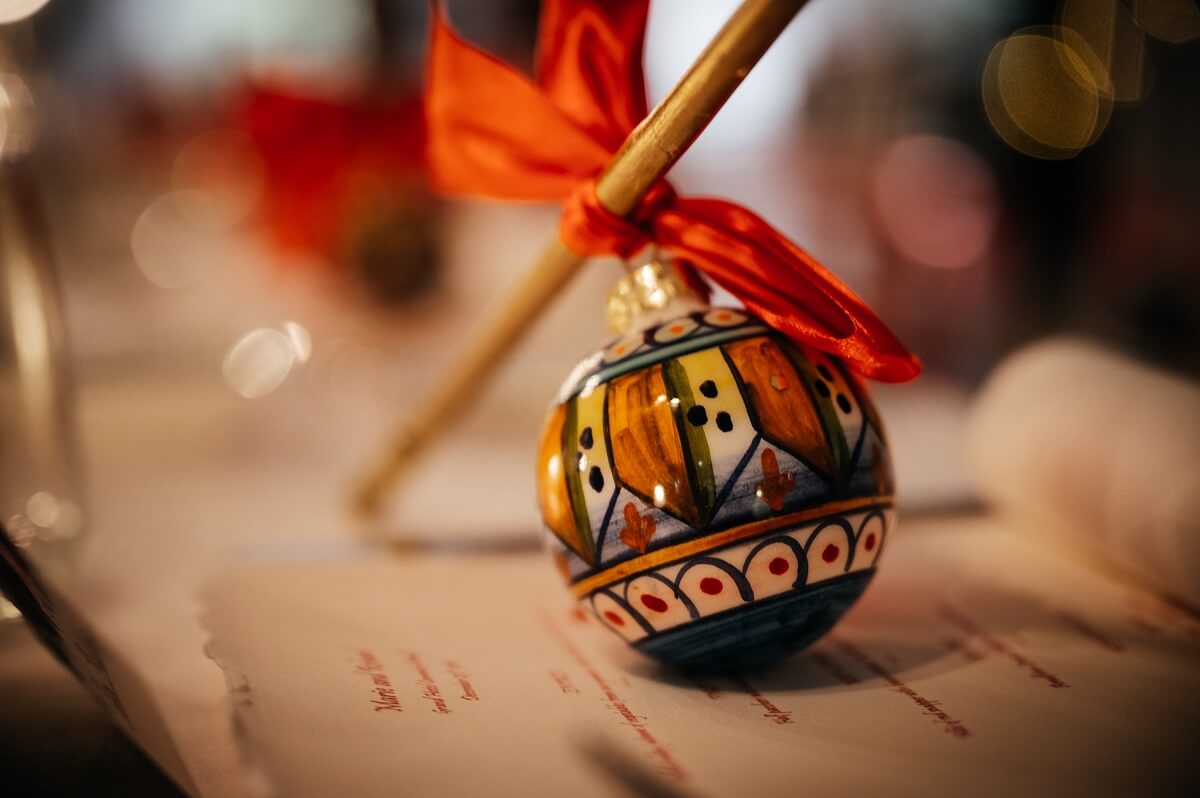 6 - Live music
A wedding is not a real wedding without live music. Live performers, indeed, can involve the newlyweds during the celebrations in a completely unique and exciting way.
Look at this beautiful shot! Would you like to have fun as this gorgeous bride?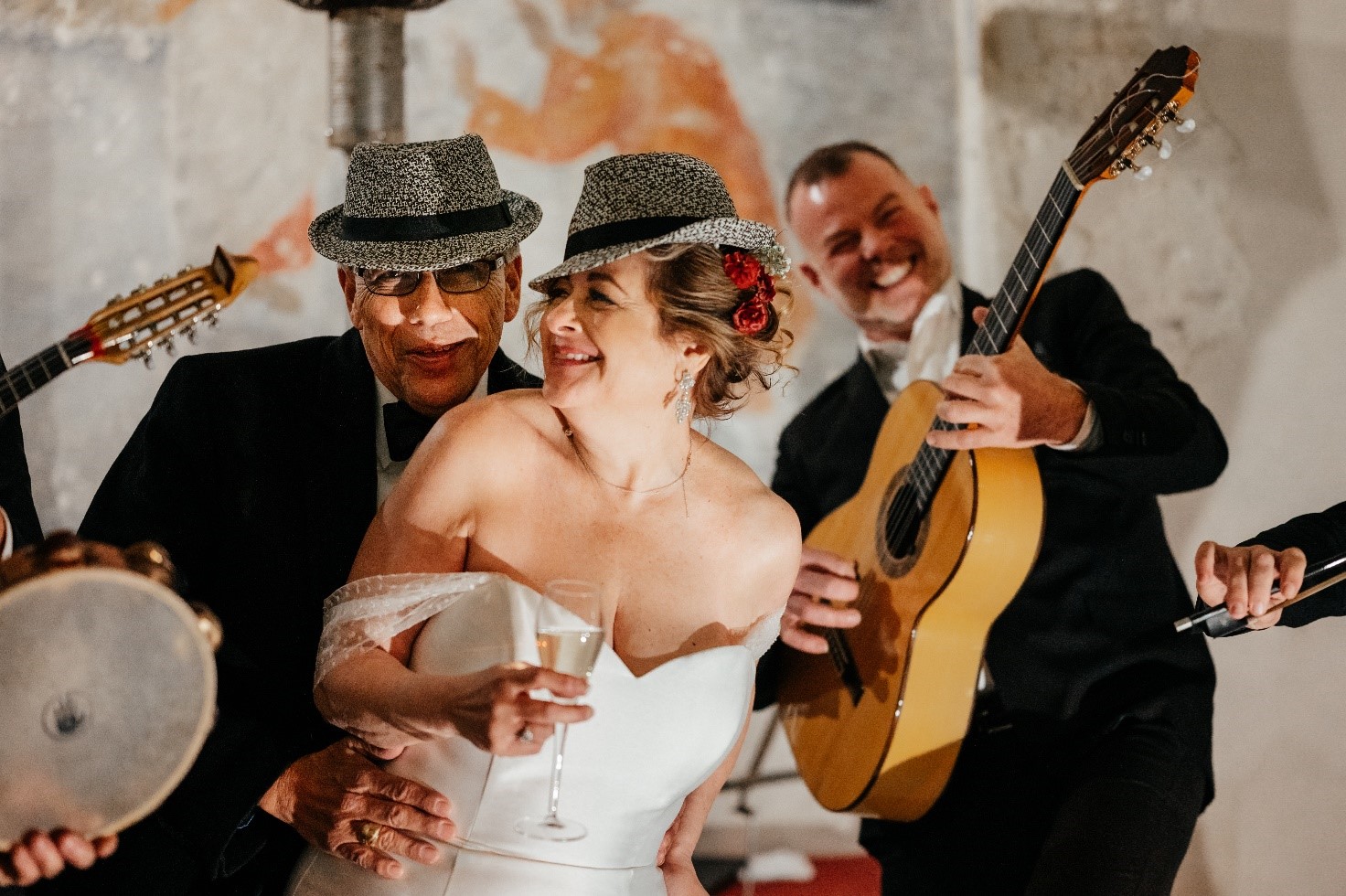 7 - Personalized blankets
What about the idea of personalized plaids, blankets or shawls for ladies to decorate the chairs for the reception dinner of a winter wedding? They will immediately make everything so warm and intimate!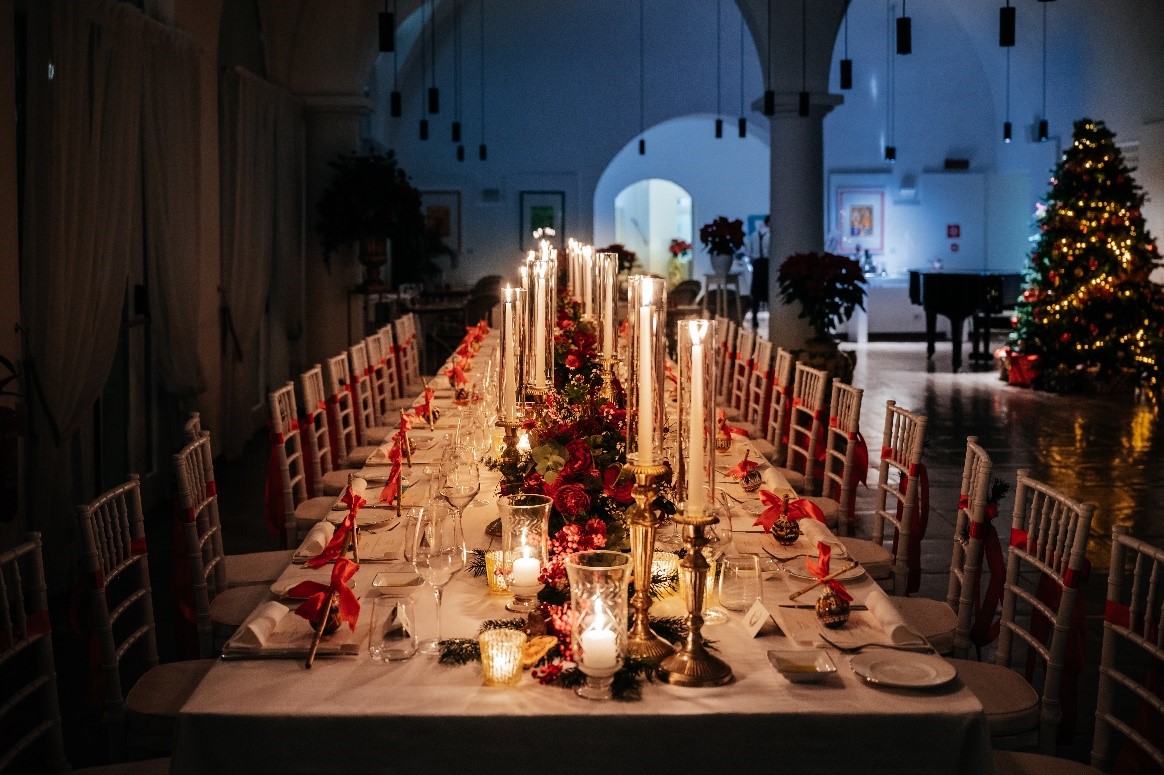 8 - Christmas photobooth
No wedding would be complete without a photobooth. We can create a fun festive backdrop, furnish the photo setting with a sledge and reindeer figurines. To complete the picture, the last thing missing is your smiles!
Well, now stop dreaming and get in touch to make your winter wedding in Italy come true together.
If you want to plan your Christmas holidays in Italy or any other special event on the Amalfi Coast, we're here to help, just a message away!