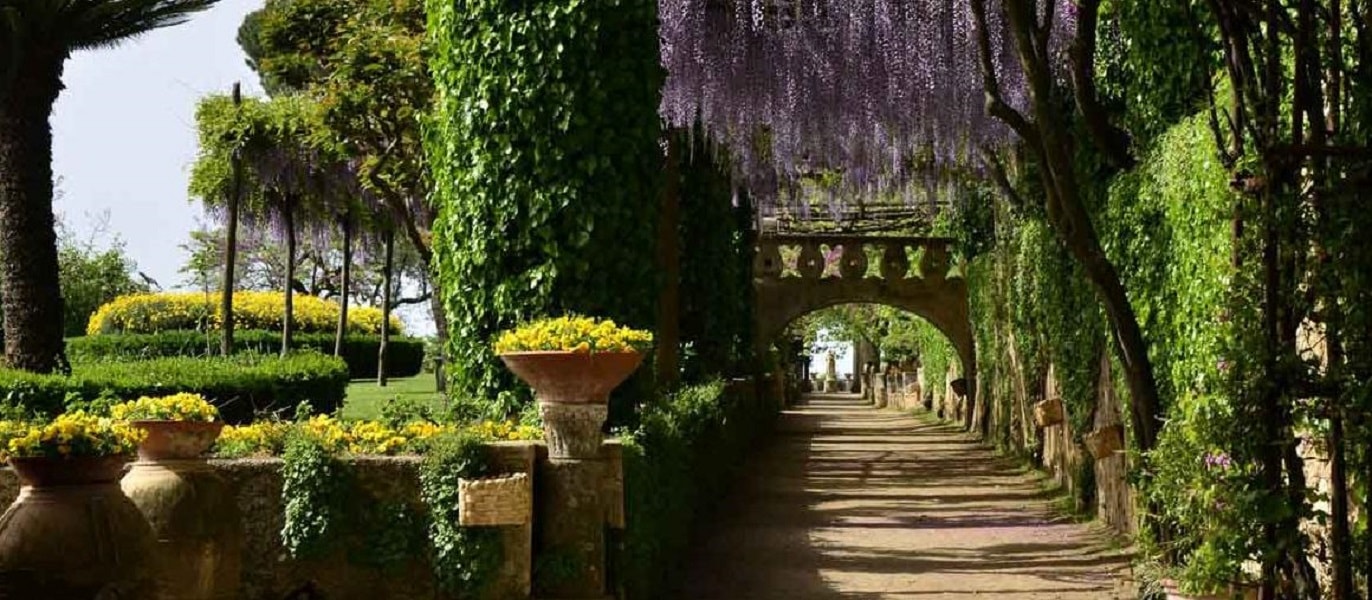 Can you think of more romantic villas for your wedding ceremony than a gorgeous Mediterranean sunset with a backdrop of the blue sea? This is not a dream; rather, it is a once-in-a-lifetime Italian wedding that we can arrange in one of the private seaside villas that we have carefully chosen for a truly unique celebration on the Amalfi Coast and in Puglia.
Italian Villas by the Sea were once the homes of princes and other influential individuals, but have since been beautifully refurbished to provide all the modern conveniences. They combine traditional architecture with contemporary Italian design.
Elegant 5-star wedding hotels with the best Italian cuisine and top-notch services are also available as coastal wedding villas. You might find the perfect places for a small wedding in Italy among these villas. One of the most popular sites for destination weddings in Italy is the Amalfi Coast, but Puglia is also a top pick. You can have your wedding ceremony and celebration on a private terrace, pergola, or garden with views of the ocean and the breathtaking coastline. Our choice of coastal wedding locations enables our couples and their guests to take pleasure in an occasion marked by a lovely fusion of local tradition. Here we explore some best wedding villas.
The Best Wedding Villas in The Amalfi Coast Are:
Villa Treville
Villa Oliviero
Villa Magia
Villa Cimbrone
Villa Minuta
Villa Ca' P'a
Villa Treville: Where Luxury Meets Coastal Elegance
Villa Treville, a gorgeous luxury hotel with opulent rooms that are housed in the former residence of renowned Italian director Franco Zeffirelli, sits on a cliffside and is a one-of-a-kind private villa where every aspect, from the interior design to the cuisine, has been carefully considered to exceed any expectations. Everything about the residences, terraces, and gardens is absolutely elegant and lovely. Villa Treville features 17 luxurious rooms that can accommodate up to 34 people. Three nights are required as a minimum. The entire estate can be hired out exclusively for your wedding at Villa Treville, or just a portion of it can, in which case you would choose certain places for the various parts of the day.

Villa Oliviero: Embrace Elegance in the Heart of Coastal Beauty
The four-story Villa Oliviero was constructed on a rocky hill above the sea in a peaceful Positano neighbourhood. It offers stunning views of Positano, its beach, and the coastline with Li Galli Island. Artists and poets from all over the world who travelled to Positano like to retreat to the Villa. Visitors can access the bougainvillaea-covered terrace from the entrance, which connects to another amazing arched patio and, through an exterior stairway, to the lower terraces. The villa has a pool with a view and an outdoor Jacuzzi. Events with around 50 to 60 guests work best in the outside terraces. About 200 meters along the pedestrian lane off the main seaside road that runs through Positano will bring you to the Villa. To reach the pedestrian pathway and the front gate of the villa, you must ascend 90 stairs and 60 steps, respectively.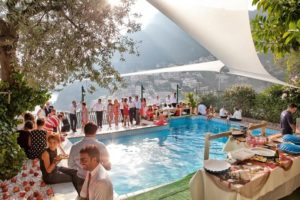 Villa Magia: Where Dreams Merge with Coastal Splendor
Excellent boutique hotel with magnificent sea views, a luxurious pool, and a private spa. A quiet getaway and a wedding day in Positano are both ideal at Villa Magia. The Villa was initially constructed as a watch tower in the 18th century, and after numerous alterations and expansions, this attractive building now provides luxurious rooms and first-rate services. One of the few homes that can accommodate gatherings with up to 80 guests is Villa Magia, which is easily accessible from Positano's town center. Villa Magia's terraces provide a variety of settings for symbolic wedding ceremonies, cocktail hours, and seated meals that are followed by dance celebrations. In the event of inclement weather, the main terrace may be covered to ensure the smooth operation of the event.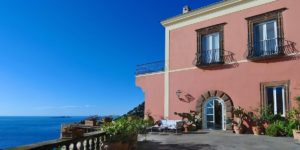 Villa Cimbrone: A Captivating Retreat of Grandeur and Romance
Nothing can truly express the magnificence of this mesmerizing and magnificent location. One of the most well-known sights in Ravello is the villa's gardens. You enter the villa's main gates after just a short 10-minute journey from the town center, and its stunning grounds magically appear! The Bellavista terrace offers the most dramatic view, with stately Roman statues highlighting the stunning panorama.
The most significant structure is a palace from the 12th century that was likely built on the remains of a Roman villa. It was bought by the current owner, who transformed it into a small luxury hotel after it had been a private residence of an English Lord in the '900s. Kings and famous artists were guests at the villa. Weddings at the Villa Cimbrone are elegant and incredibly exclusive. The beautiful Villa Cimbrone venue can host elegant wedding receptions and provides a wide range of options. A sit-down meal can be served after welcome cocktails on the panoramic terrace or in the Mediterranean garden, in one of Ravello's most beautiful and unique halls with Gothic arches and colonnades.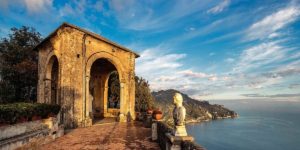 Villa Minuta: A Serene Escape with Breathtaking Views
Learn about the magic of Villa Minuta, a hidden gem hidden away in the beautiful village of Minuta, Scala. This property provides the ideal setting for a small wedding on the Amalfi Coast with its alluring gardens and breathtaking sea view.
Villa Minuta's distinctive allure is the perfect setting for an unforgettable celebration as it looks out over the famous Villa Cimbrone in Ravello and over the picturesque villages of Amalfi and Atrani. Three buildings make up this lovely home, which has five bedrooms and three separate areas. A large terrace outside offers a breathtaking view, and it is accompanied with a solarium and a chic patio with wicker furniture.
Luxurious outdoor celebrations and symbolic ceremonies can be held against the lovely backdrop of the meticulously designed gardens, which feature a multi-tiered lawn. The organic garden, which offers delicious, fresh vegetables that is free of contamination, should not be missed. Wedding celebrations can be held at the pleasant pool, which is ready to receive them. Your Amalfi Coast wedding fantasies come true at Villa Minuta in a world of unmatched elegance and natural beauty.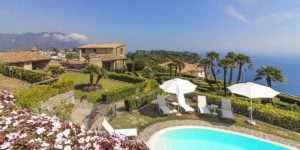 Villa Ca' P'a: Where Rustic Charm Meets Timeless Beauty
With its own private rocky beach and beautiful gardens, Villa Ca' P'a, which is located on the Amalfi Coast, is the ideal private and exclusive getaway for your wedding. Up to 120 guests can celebrate under the stars while taking in the most breathtaking views of Capri and the Amalfi Coast.
This old stone fisherman's ruin, located in Praiano, a little village between Positano and Amalfi, has been turned into a lovely refuge. At Ca' P'a Casa Privata, there are seven beautifully furnished bedrooms: two suites, a double room, three double rooms with a wide terrace on the top floor of the main villa, as well as an incredibly private garden suite just outside the main villa.
You can rent out the villa exclusively for a minimum of three nights, and as catering is handled on-site, you can create a menu just for you.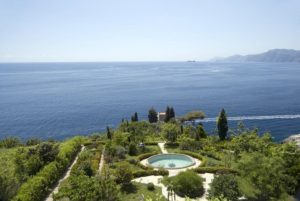 The Best Wedding Villas in Puglia Are:
Masseria Maizza
Borgo Egnazia
La Residenza Pettolecchia
Masseria Maizza: The Ideal Venue for Glamorous Destination Weddings
Nestled along the picturesque Italian Adriatic coast, Masseria Maizza is a lavish Apulian retreat that effortlessly marries rustic charm with contemporary luxury, making it the ideal backdrop for glamorous destination weddings. This 16th-century farmhouse, meticulously restored, exudes an authentic aura enriched by tasteful designer accents.
Enveloped by age-old olive groves, this Masseria offers a sumptuous setting for Apulian countryside weddings, promising an unforgettable experience. The venue boasts a plethora of exceptional spaces tailored to your celebration. Whether you prefer an intimate ceremony, a grand affair, or anything in between, you can choose from multiple private dining areas, an exceptional restaurant, the stylish Bougainvillea bar, and expansive, verdant gardens with captivating vistas. The dedicated Event Service Team ensures that every facet of your stay reflects your unique tastes and desires. The talented chef harnesses the bounty of Apulia's local produce to craft delectable wedding feasts, tantalizing the palates of your guests.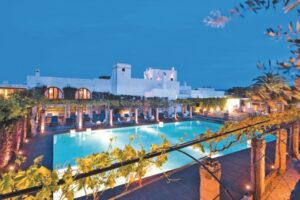 Borgo Egnazia: In the Heart of Apulia – Enchanting Wedding Venue:
Choosing Borgo Egnazia as the setting for your wedding promises an enchanting experience in the heart of Apulia. This luxurious venue offers a multitude of captivating spaces for your special day. Whether you envision a grand celebration or an intimate affair, Borgo Egnazia caters to your desires. Options abound, from the expansive reception room to the inviting pool areas or the charming main square, ideal for hosting both the dinner reception and aperitif. For a more private ambiance, two internal restaurants are also at your disposal.
The culinary experience is tailored to your preferences, with the chef creating a bespoke menu that reflects your unique tastes. Marrying amidst the beauty of Borgo Egnazia allows you to share this extraordinary moment with your loved ones, turning your wedding into an unforgettable journey. Staying for a few days allows you to fully immerse yourself in the magic of this venue. With our expertise and familiarity with the location, we are committed to accompanying you every step of the way, ensuring that every detail, decoration, and wedding necessity is impeccably arranged, making your day truly remarkable.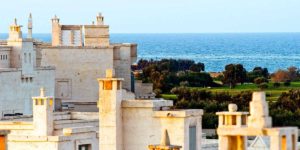 La Residenza Pettolecchia: Discover Romantic Italian Weddings
Pettolecchia La Residenza, nestled between Fasano and Savelletri, is a privately owned luxury villa that offers a dreamy setting for a romantic Italian wedding. This modern and luminous villa seamlessly blends contemporary elegance with its historical charm. Original stone floors immaculately preserved rustic staircases, and traditional Apulian barrel ceilings create a captivating ambiance that transports you to a bygone era.
The villa is surrounded by lush green lawns, a stunning swimming pool, panoramic terraces, and breathtaking views of century-old olive groves and the sea. With full-service amenities, Pettolecchia ensures every need is met. Additionally, guests enjoy exclusive access to a reserved area at Pettolecchia's private beach club, just a short drive away.
Pettolecchia offers a versatile canvas for both intimate and larger weddings. Whether you choose to exchange vows amidst the olive groves, sip cocktails by the pool, or dine on the lawn overlooking the shimmering pool, the possibilities are endless. This enchanting villa sets the stage for an unforgettable Italian wedding, where modern luxury and historic charm unite in perfect harmony.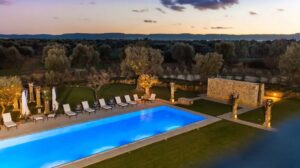 Conclusion: Enchanting Beauty of Amalfi Coast and Puglia
Many people think that the Amalfi Coast and Puglia are among the most stunning places on earth. The modest, vibrant buildings nestled into the coast offer broad vistas of the aqua and blue Mediterranean and evoke memories of a bygone era. The towns are charming and attractive, the food and wine are outstanding, and the beaches are absolutely stunning. The fascinating fusion of old-world power and romance is made possible by the distinct medieval Greek and Roman past. It makes sense why this tiny region of the planet is so well-known and cherished as a destination. It's truly a location for newlyweds looking for the ideal setting for their once-in-a-lifetime wedding, and hopefully, this selection of Amalfi Coast and Puglia wedding villas can help.
"From I Do to Forever: Experience Romance Redefined at the Top Wedding Villas in Amalfi Coast and Puglia"