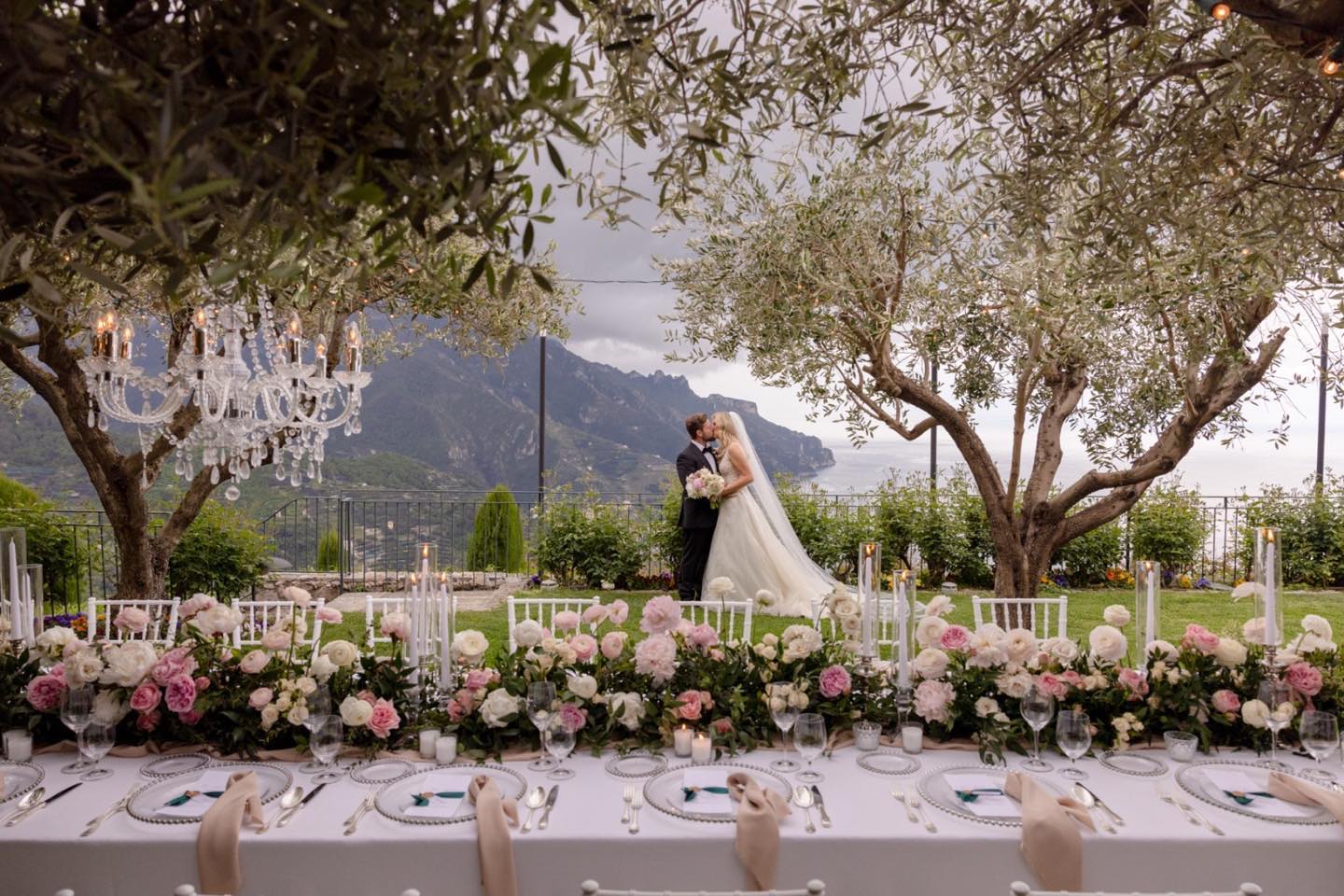 Amalfi Coast weddings are a joyous and special occasion! The Amalfi Coast, located in the Campania region of Italy, is a renowned destination for couples seeking a romantic and luxurious wedding experience. With its white and pastel-coloured villages tightly clinging to the rock, the Amalfi Coast is incredibly picturesque. It is a seductively beautiful strip of rocky land, rich with different and varied panoramas, from plunging ravines to ornate mediaeval towers in small towns. The blue sea is dotted with small coloured boats that resemble vivid tropical fish, and the air along the coast is thick with the scent of the ocean.
It's challenging to resist falling in love with this place and all of its charm. Some of Italy's finest churches, hotels, and historic villas can be found here, adding to the area's allure, which is found both in the locations themselves and in their history. The Amalfi Coast is waiting for you with its deep blue sea, intense pink bougainvillaea covering the walls of the buildings, colourful homes, and historic churches. We could definitely assist you in planning an unforgettable wedding thanks to our experience.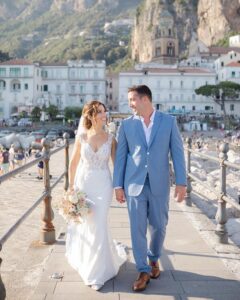 Popular Amalfi Coast Wedding Venues – Saying 'I Do' in Style
The Amalfi Coast can provide a variety of venues for your wedding; you can select to get married in the stunning and historic Amalfi, on a hill in Ravello in one of its historic villas, or perhaps you can have a vibrant Positano wedding amid its numerous stairs. Therefore, if you're looking for the best wedding venues on the Amalfi Coast for a symbolic or religious ceremony, a private villa for a small-scale wedding, or a luxurious location for your fantasy wedding in Italy, all you have to do is look through this post; you'll undoubtedly find the Amalfi Coast wedding venues that will leave you speechless. The Amalfi Coast offers a wide range of wedding venues that cater to various styles and budgets. Here are a few popular options:

Hotel Santa Caterina
A wedding at the Hotel Santa Caterina, a member of The Leading Hotels of the World, can be small and intimate or big and crowded. The Santa Caterina is unquestionably one of the most romantic and upscale wedding venues on the Amalfi Coast because of its location and refined elegance.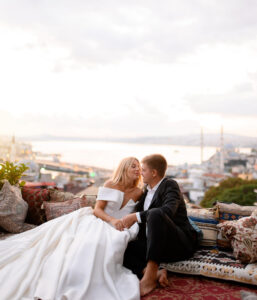 Positano
One of the crown jewels of the Amalfi Coast is Positano. Picture a quaint village on a hill, with narrow staircases that wind their way up and down between vibrant, colourful homes. Imagine steep cliffs overlooking the sparkling sea, while the air is filled with the sweet scent of lemon trees and the bursts of colour from bougainvillaea flowers. In Positano's small lanes, you can experience the true Mediterranean spirit, colours, and smell. You can find some of the most upscale and exclusive stores and boutiques in Positano. You'll know you've found a special place when you arrive at the beach and see the enchanted blue of the deep sea. If you want a festive setting for your wedding, Positano is the place to be.

Villa Oliviero
Villa Oliviero is located in Positano and is upscale, elegant, and romantic. One of the most incredible villas on the Amalfi Coast, with one of the best-elevated views of Positano. Here, you can exchange vows while admiring Divina Costa from a terrace that is surrounded by a typical Mediterranean garden and taking in the luxurious villa's laid-back atmosphere.
Praiano
The charming little town of Praiano is not far from Positano. It is a stunning village on the Amalfi Coast that is less crowded. You can easily imagine that Praiano is an actual little paradise since the doges of Amalfi used to choose Praiano as their summer residence during the time of the Maritime Republic of Amalfi. Praiano will be ideal if you're looking for a luxurious wedding venue on the Amalfi Coast.

Ravello
What can one possibly say about the elegant and beautiful Ravello? This tiny town on the Amalfi Coast retains its charm despite being known throughout the world for its exclusive classical music performances. Villa Rufolo and Villa Cimbrone, two of the most magnificent homes in all of Italy and the world, are among their well-known landmarks. Both villas feature historic sites and fantastic Mediterranean gardens. One of the happiest days of your life will undoubtedly be the day you get married in Ravello.

Villa Cimbrone Hotel
The historical Villa Cimbrone Hotel and its breathtaking gardens are without a doubt one of the most romantic wedding venues on the Amalfi Coast. A truly spectacular wedding can be planned here thanks to Villa Cimbrone's abundance of breathtaking locations. Villa Cimbrone, which offers stunning views of the Amalfi Coast from its terraces, is the ideal location for a dreamy Italian wedding.

Belmond Hotel Caruso
Ravello is undoubtedly a prestigious location for weddings, and the Belmond Hotel Caruso, one of the most opulent hotels in Ravello, is the ideal choice. This hotel preserves Ravello's historic charm because of its fantastic location and elegance. Perched high above the picturesque town of Ravello, Hotel Caruso provides a luxurious and exclusive setting for your wedding celebration. With its stunning infinity pool, beautifully landscaped gardens, and impeccable service, this five-star hotel promises an unforgettable experience for you and your guests.
Amalfi Coast wedding is a once-in-a-lifetime experience that combines natural beauty, rich history, and unparalleled romance. With its stunning landscapes, charming venues, and world-class hospitality, the Amalfi Coast offers a truly magical backdrop for your special day. Don't miss out on the opportunity to make your dream wedding a reality. Start planning your Amalfi Coast wedding today and create a truly unforgettable experience for you and your loved ones.
       Where dreams come true and love takes center stage: Your Amalfi Coast wedding awaits.