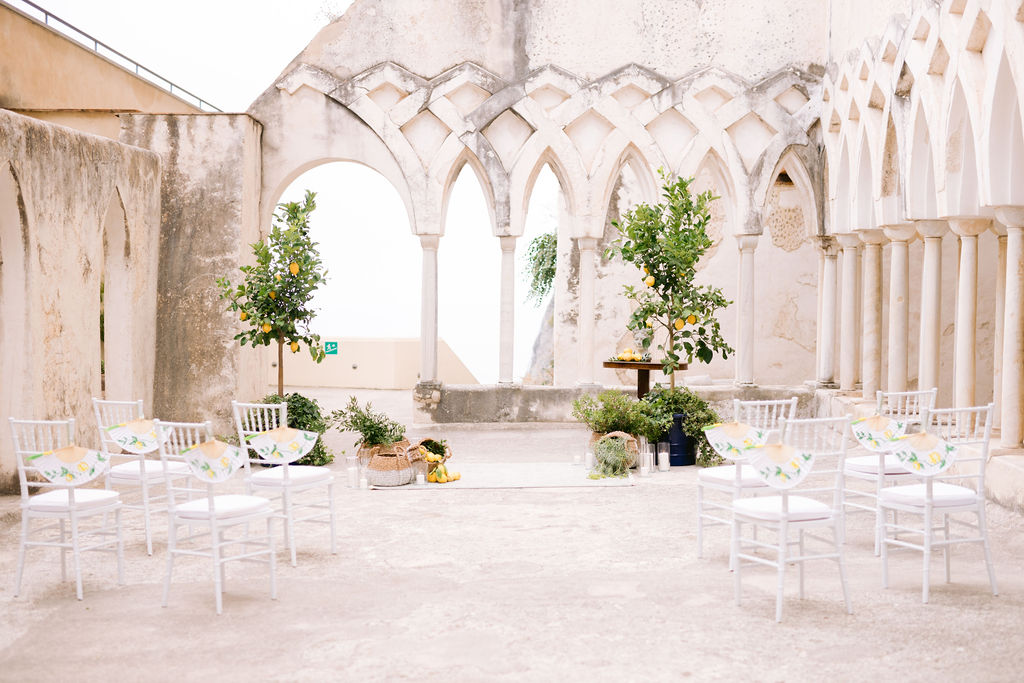 Monica and Andrea got married in Amalfi on July 27th, 2019 with a civil ceremony at the NH Collection Grand Hotel Convento di Amalfi.
The couple decided to get married on the Amalfi Coast with an intimate ceremony of 10 guests: their children and their closest friends. A short escape from the routine of their life in Switzerland to the heart of the most suggestive Italian area.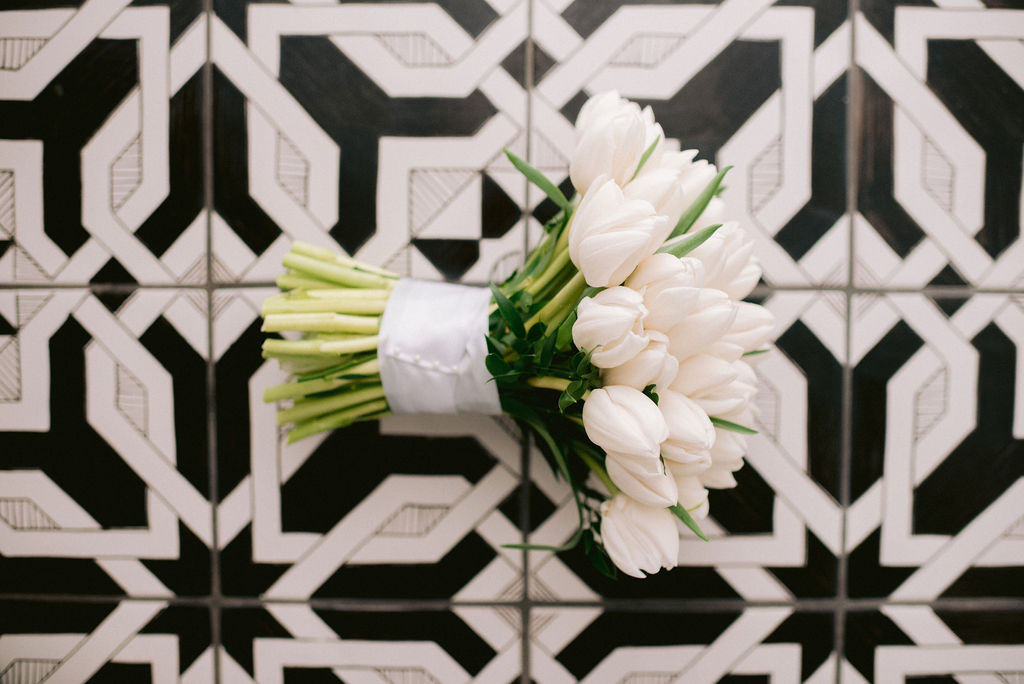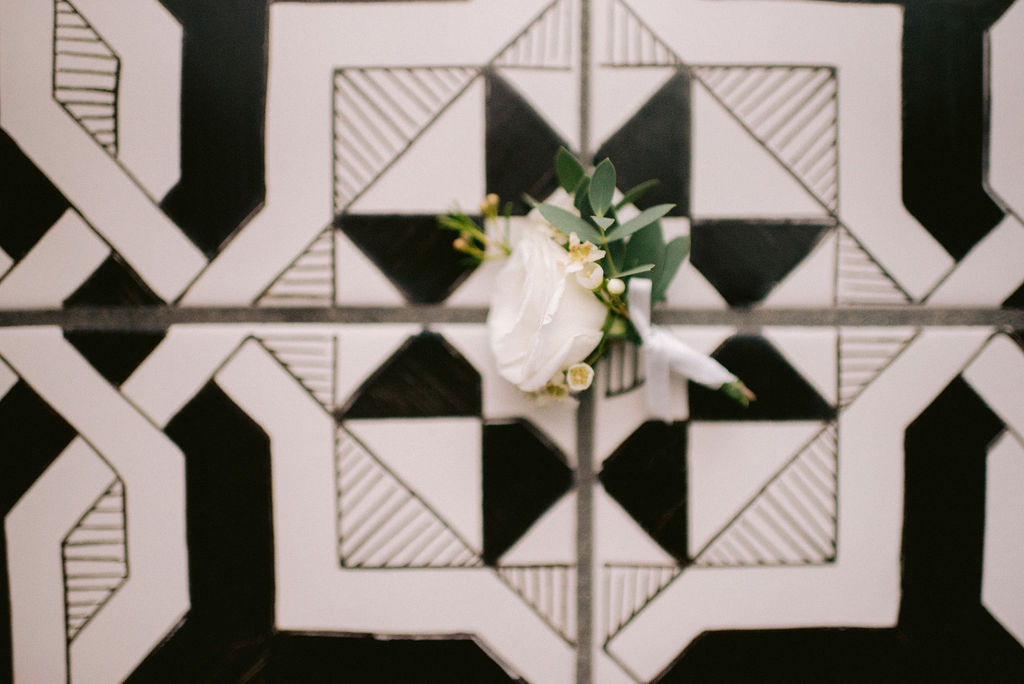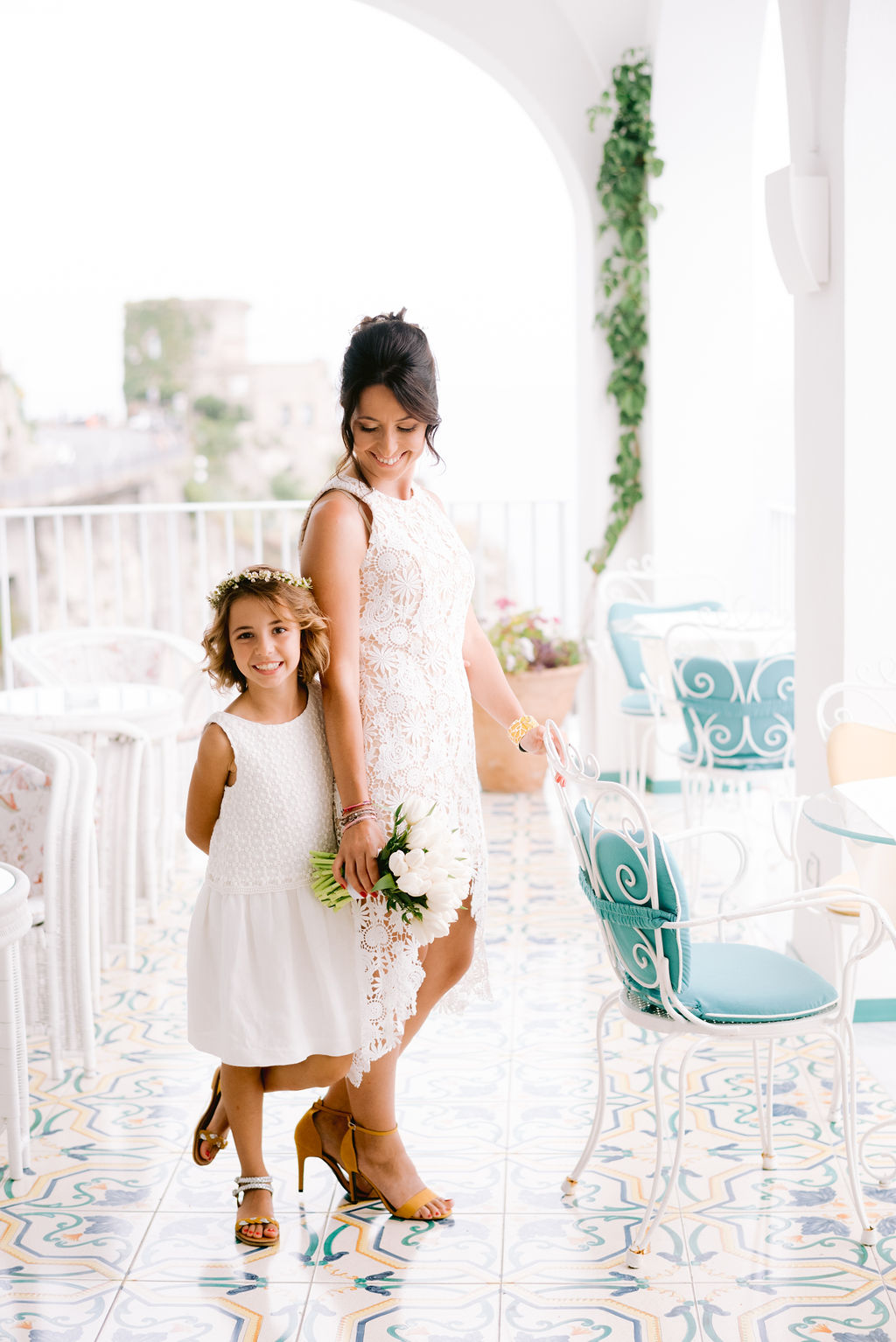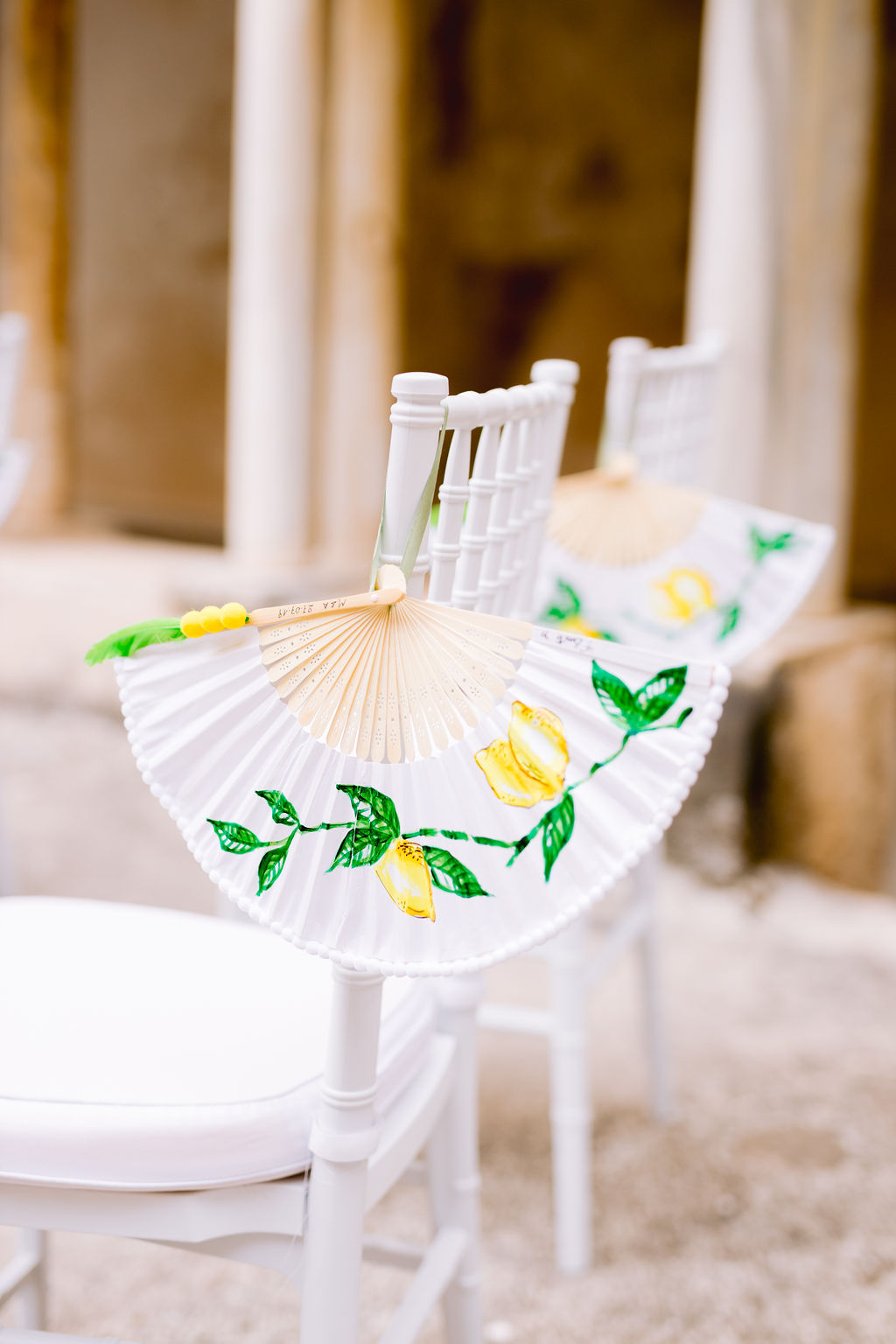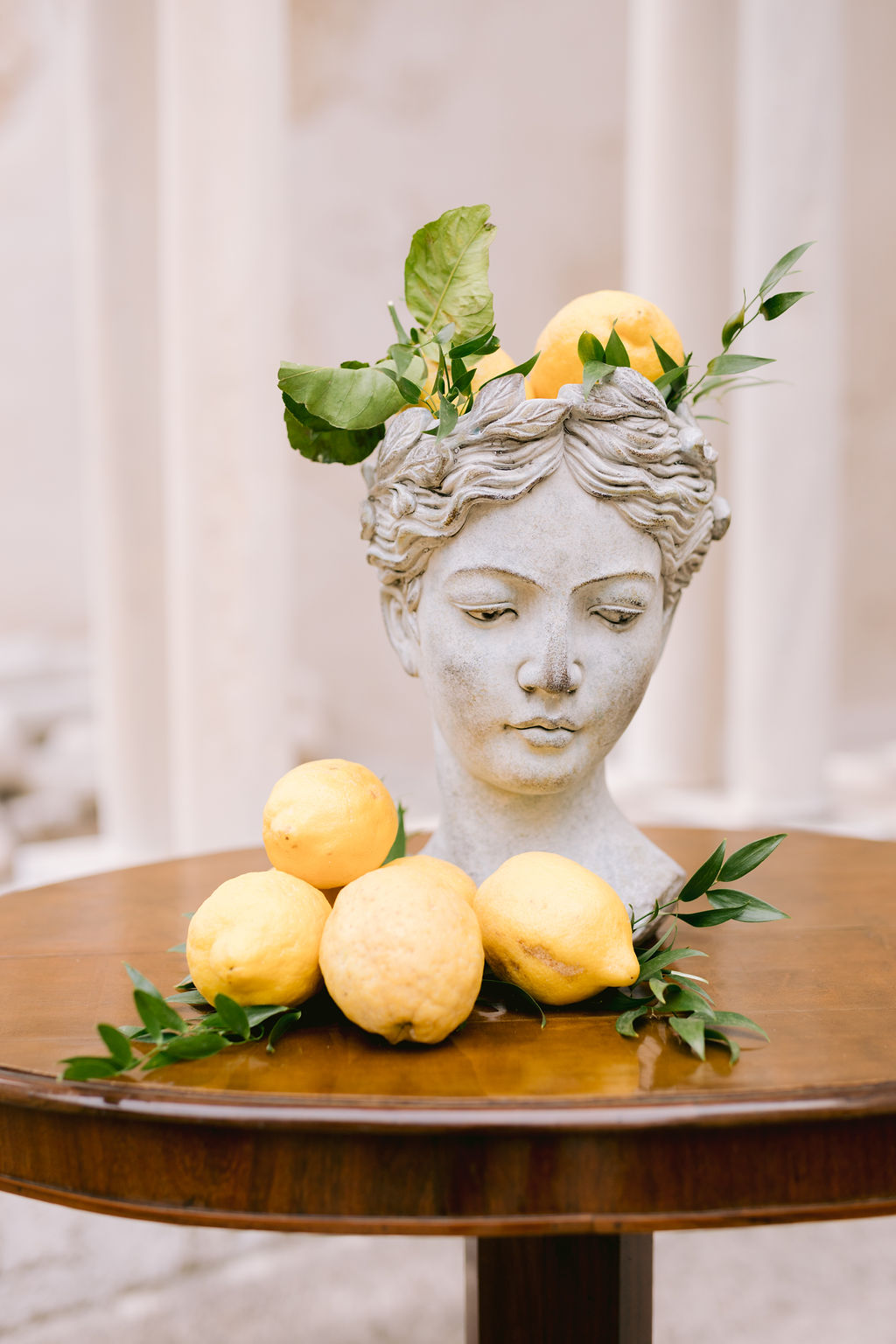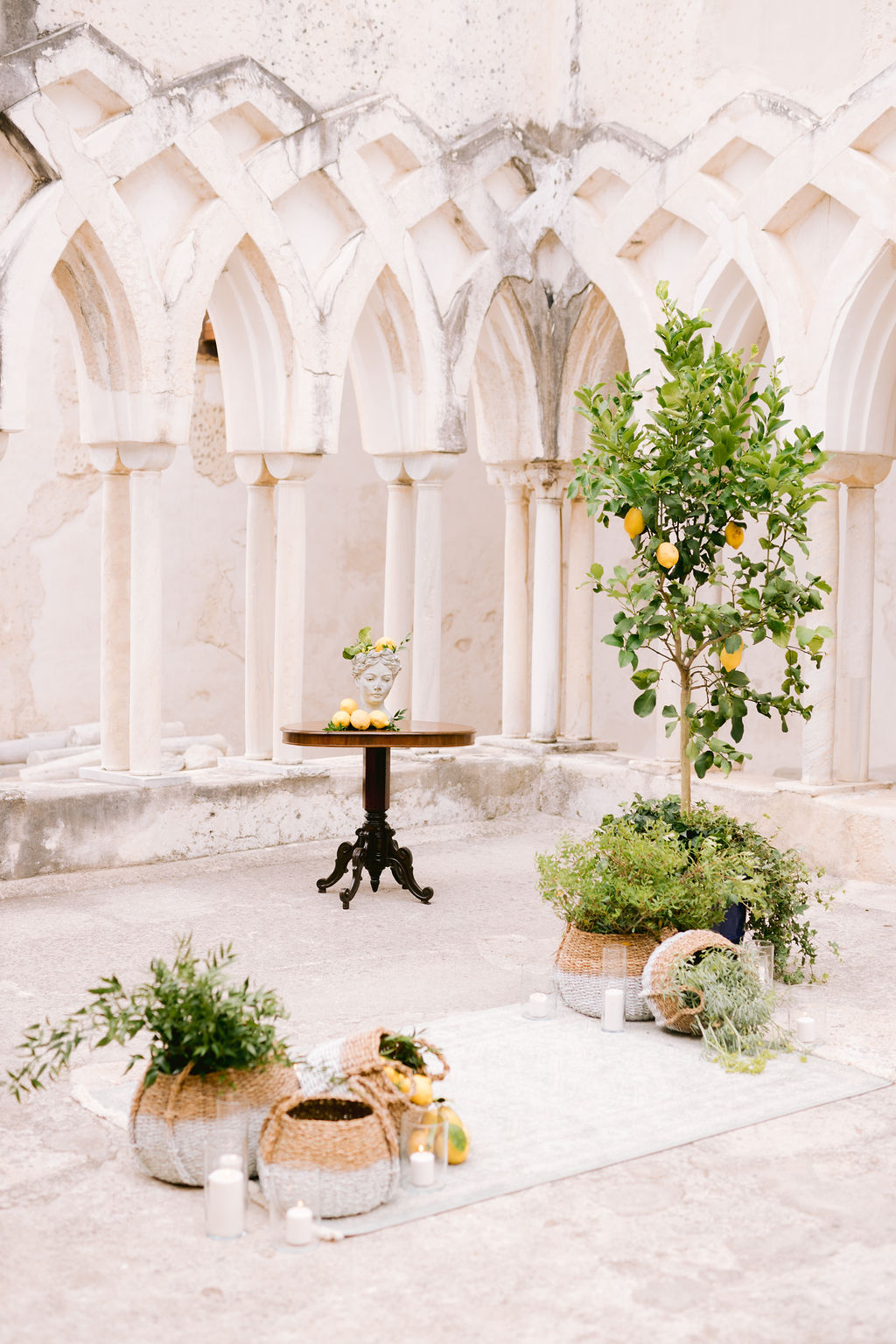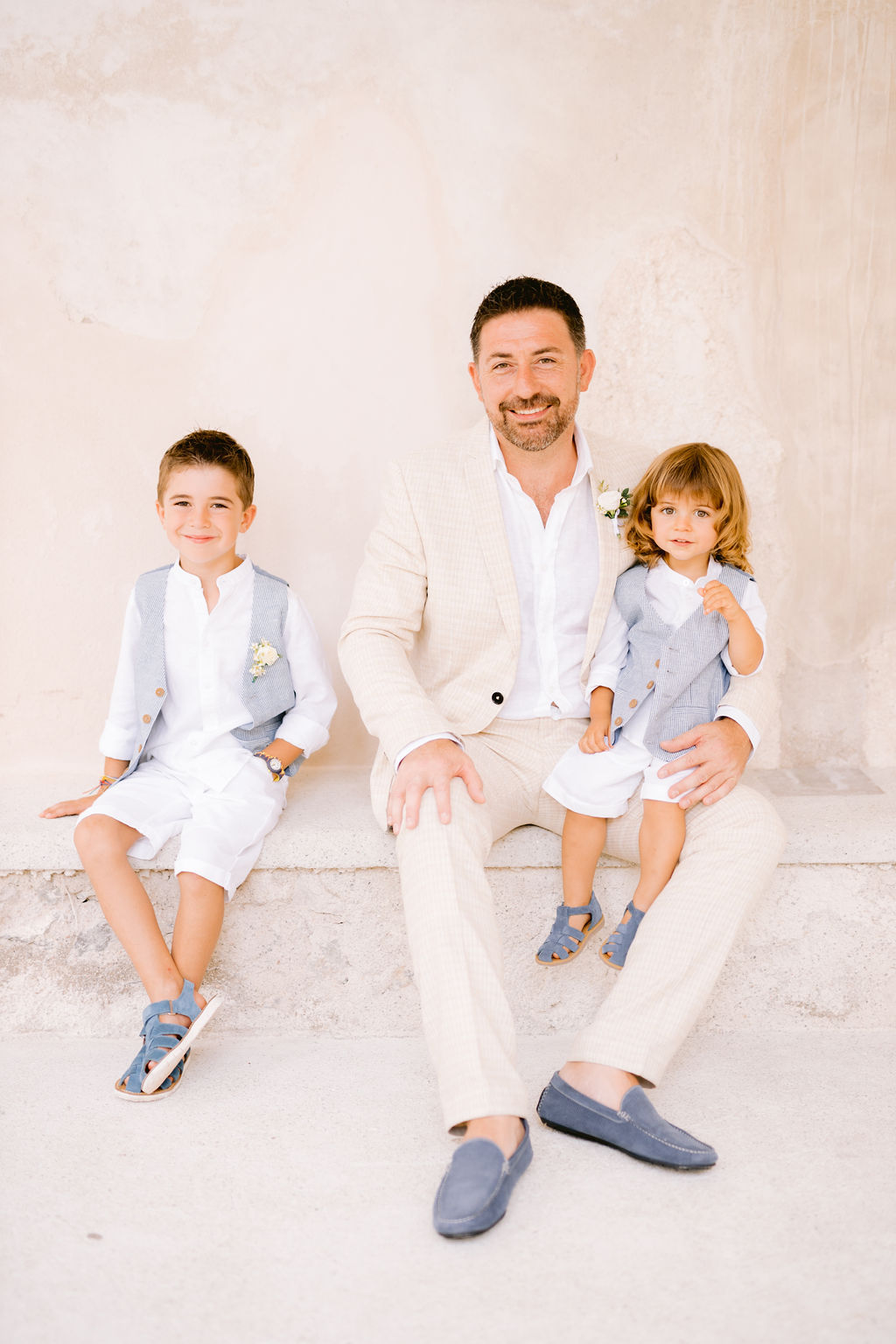 For their big day, Monica and Andrea wanted bright and joyful colors with a summer scent. We implemented this idea of freshness with lemon trees, yellow tulips, pastel colored flowers, wicker baskets and Persian rugs.
It's been a bespoke wedding, a one of a kind event, dynamic and fun: a real party for everyone, young and old.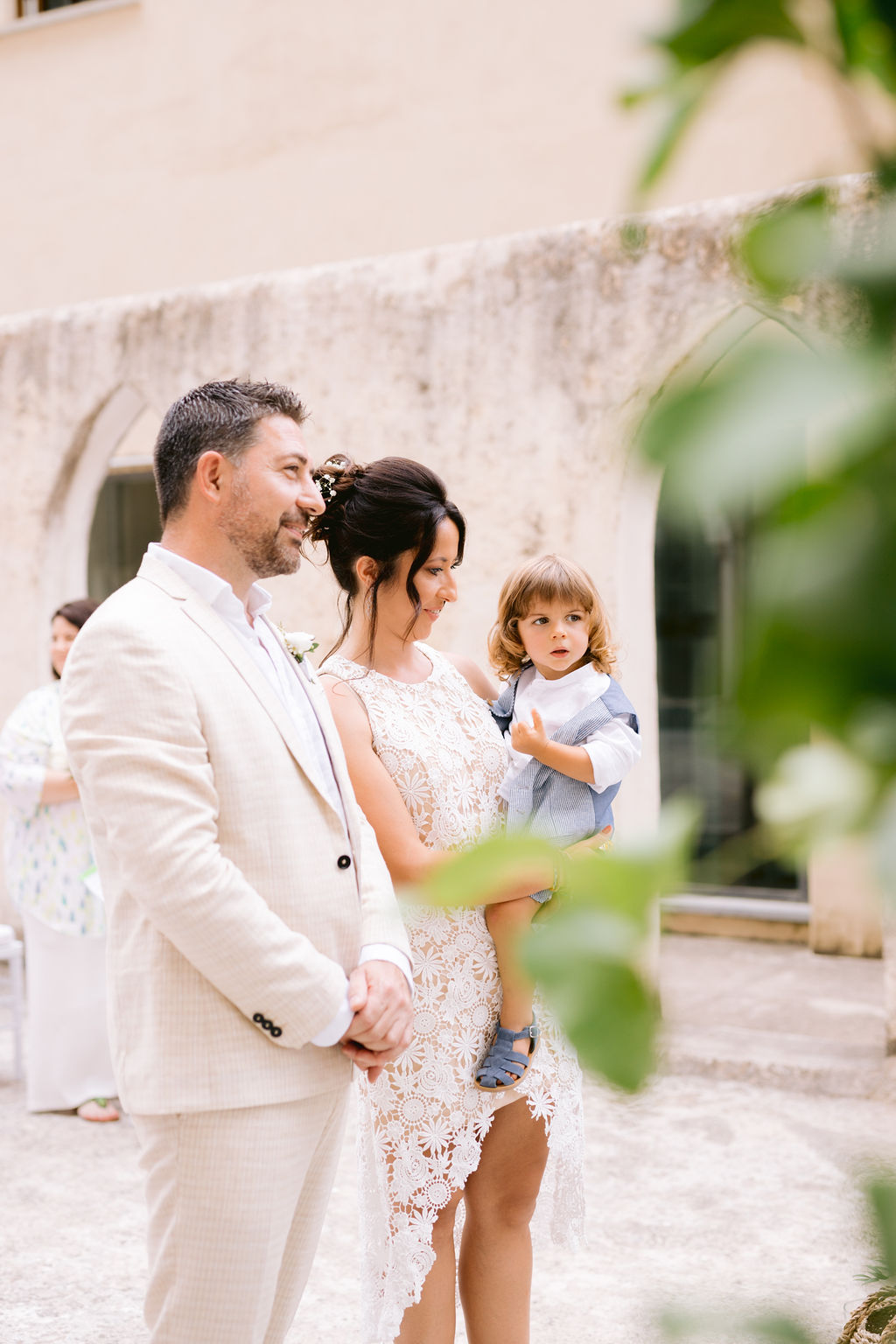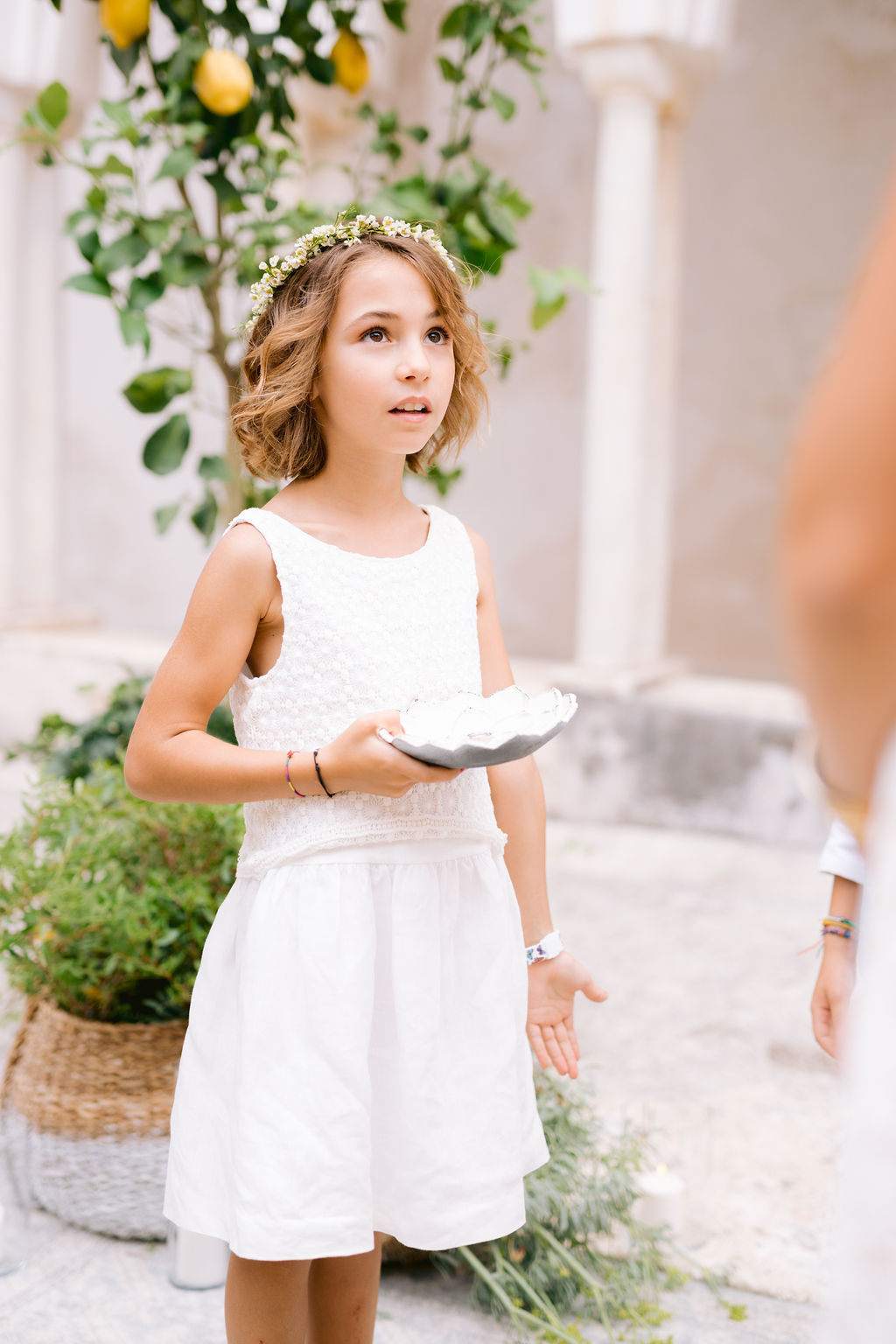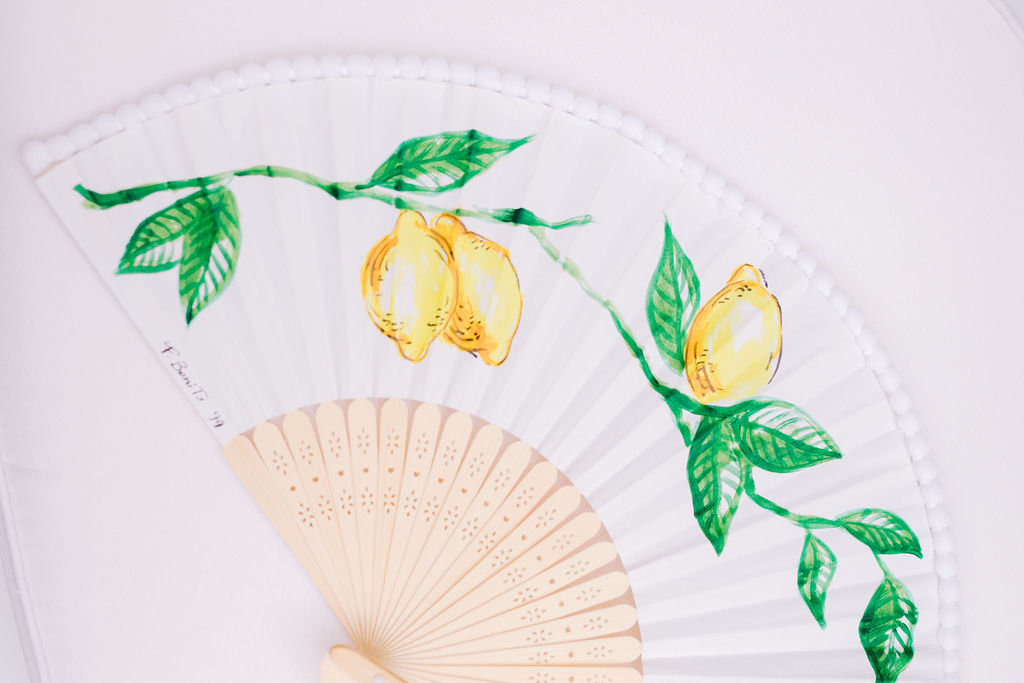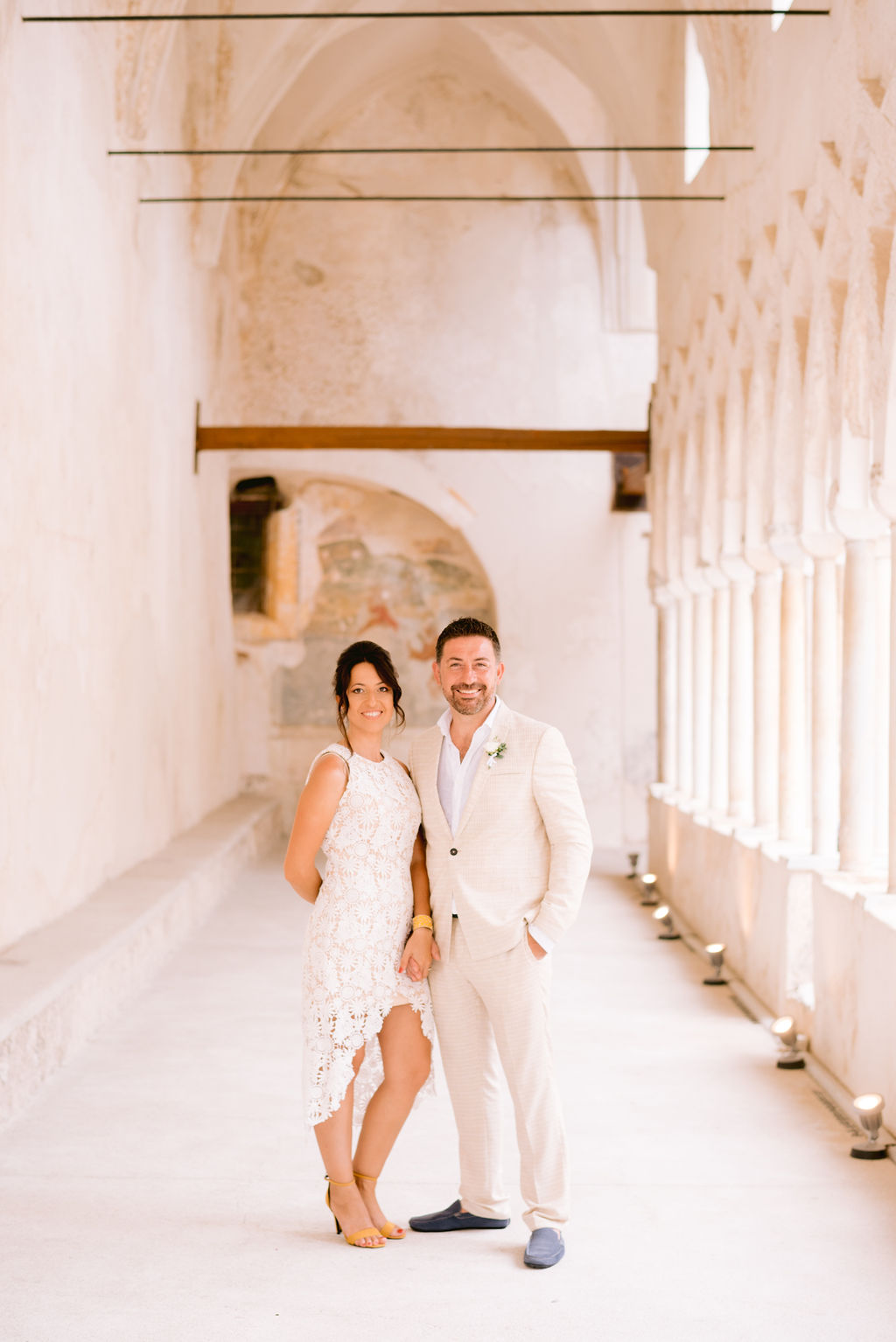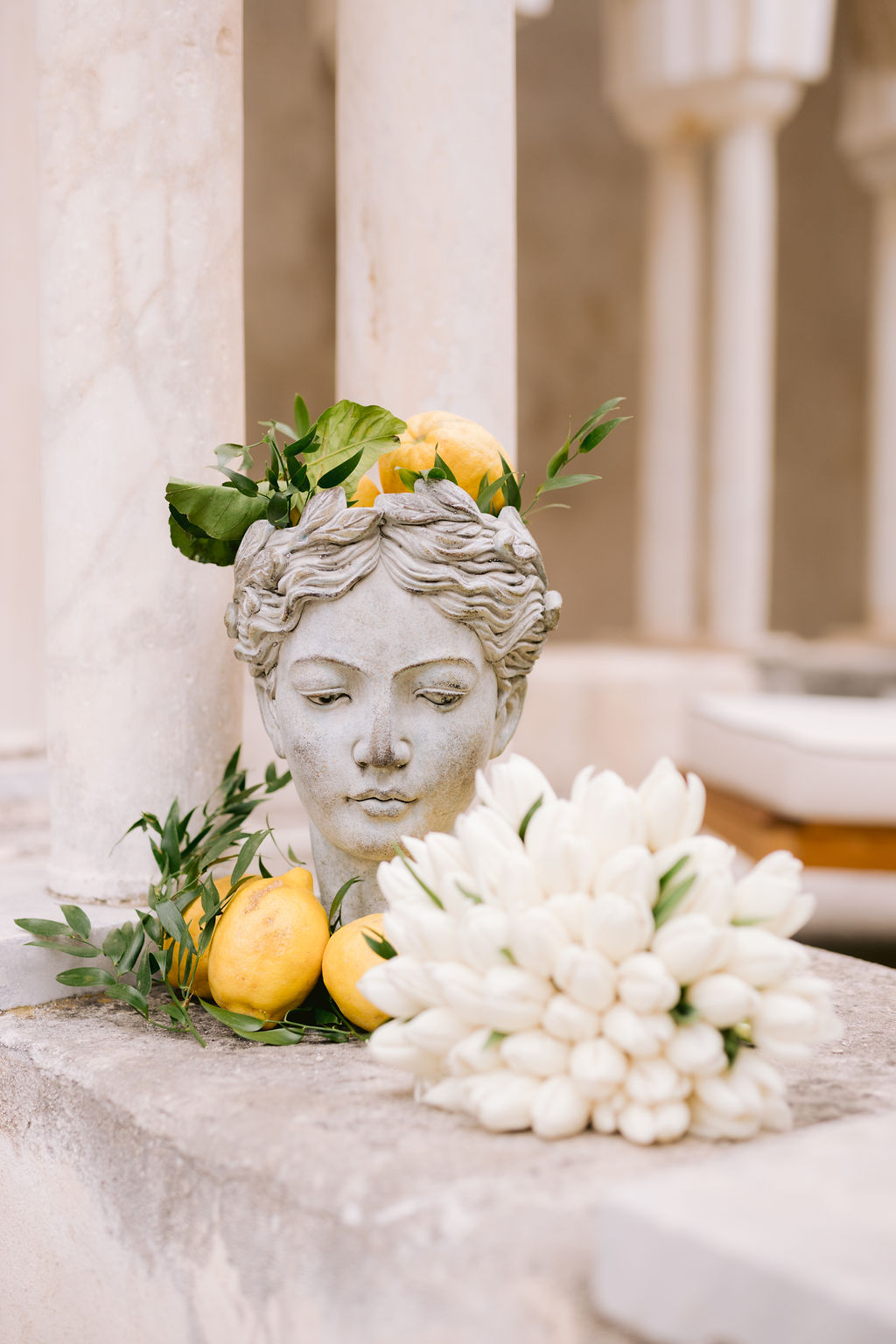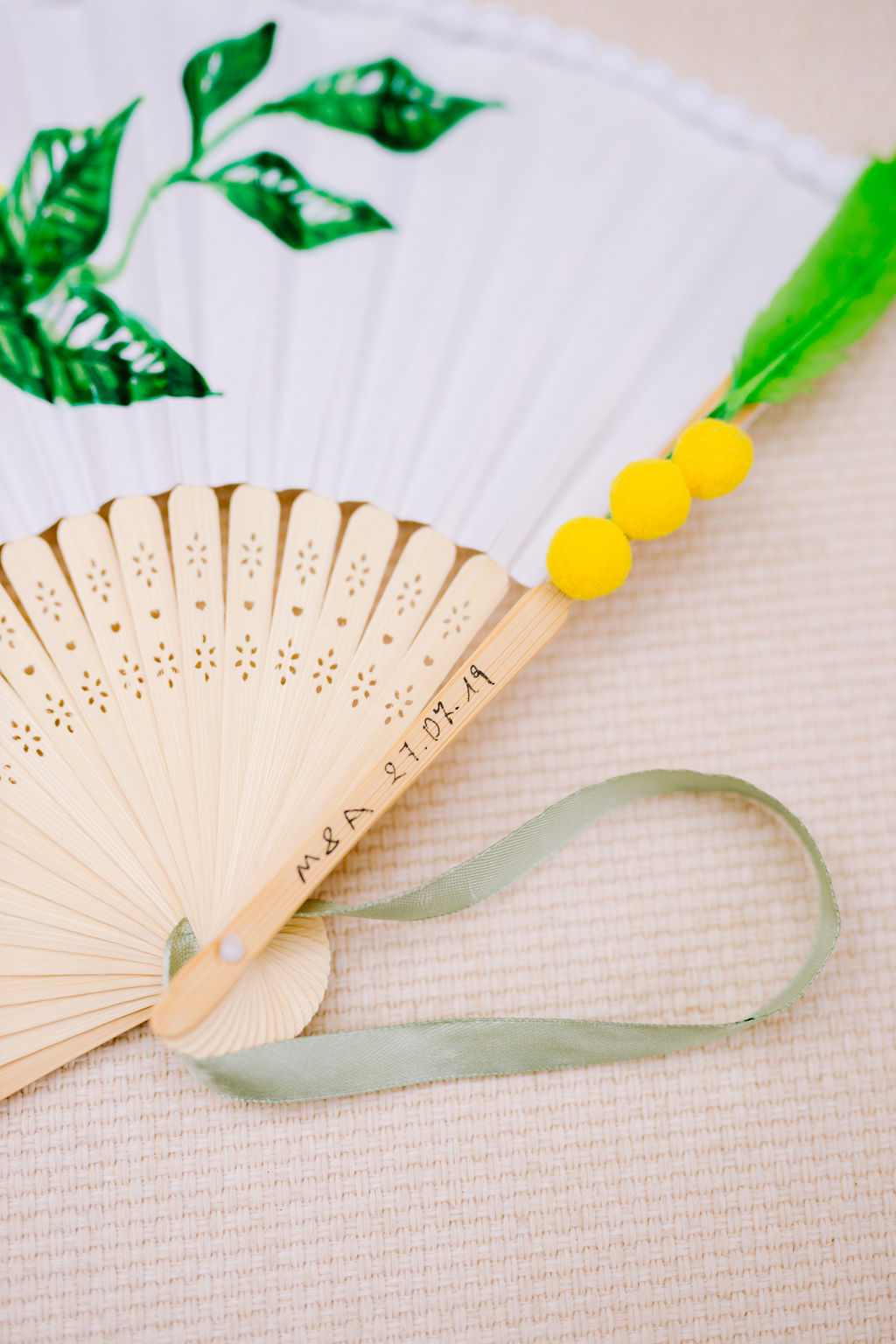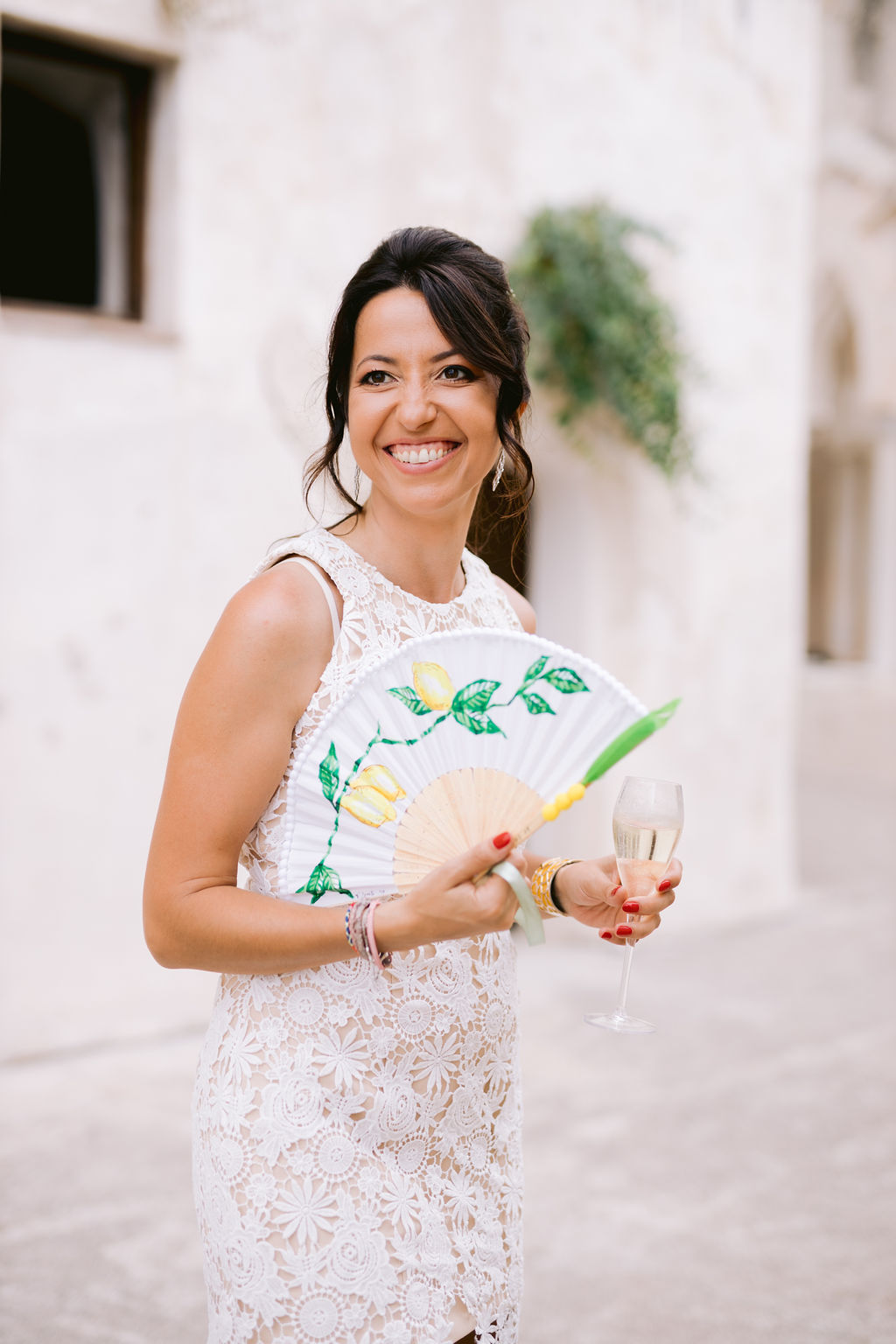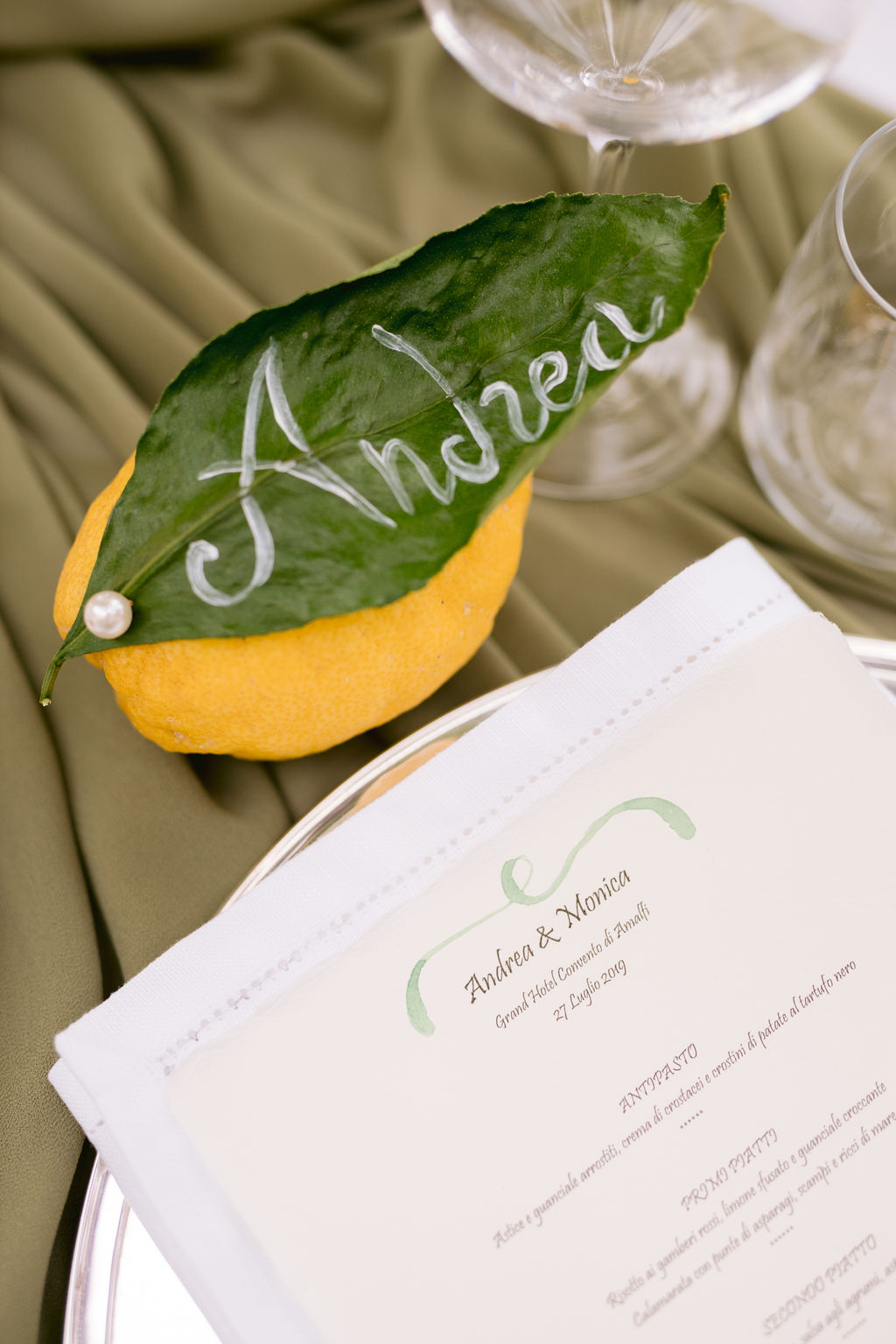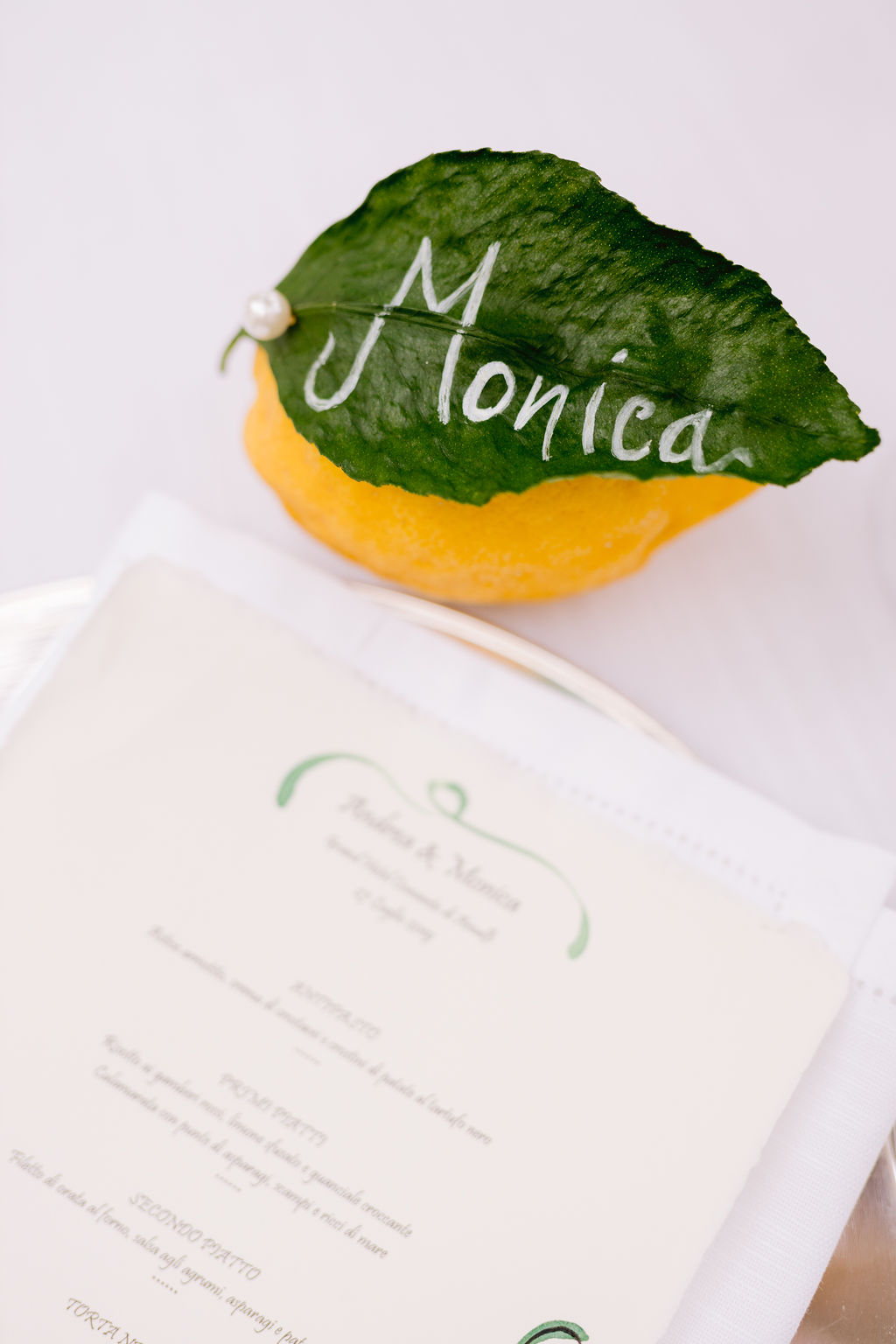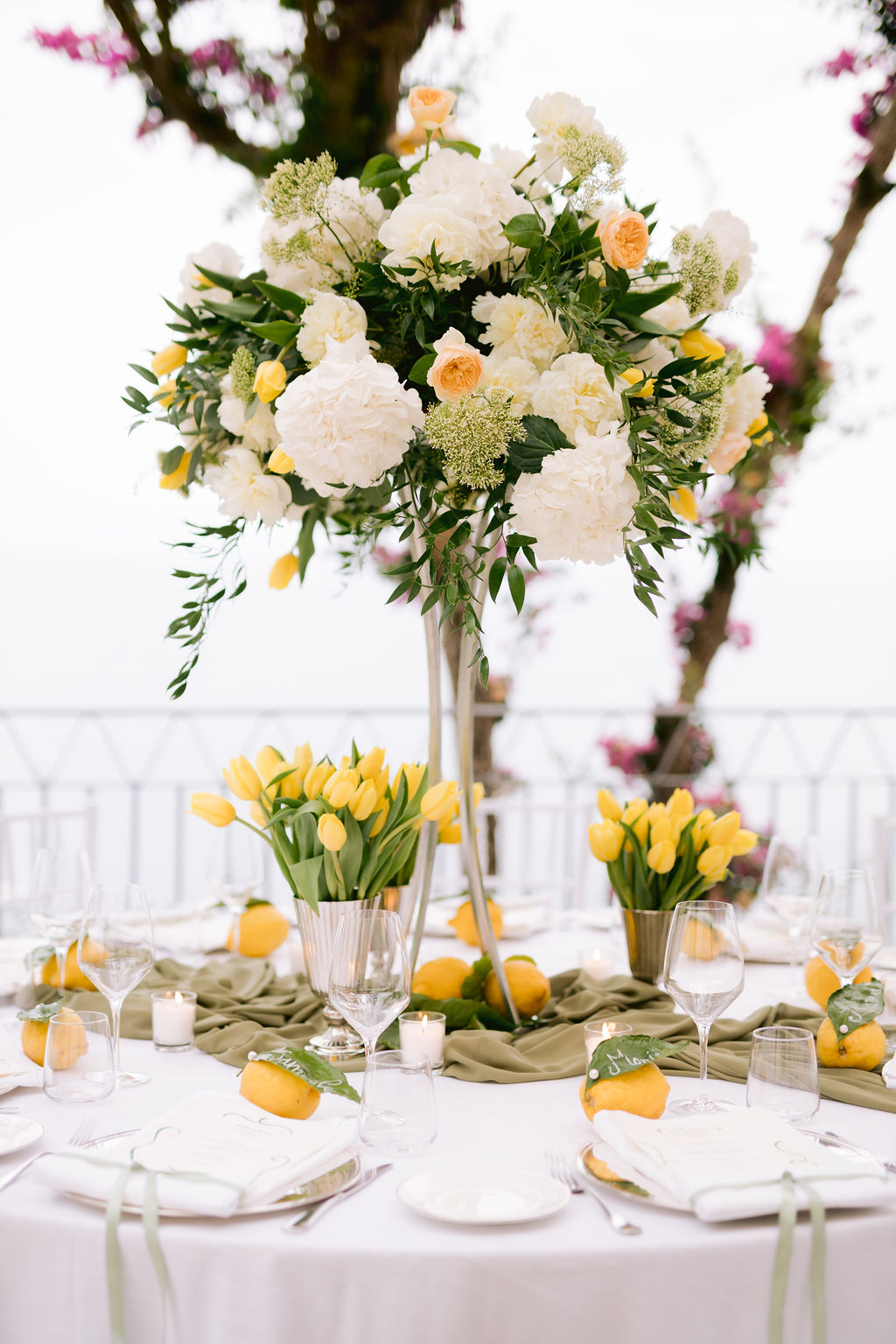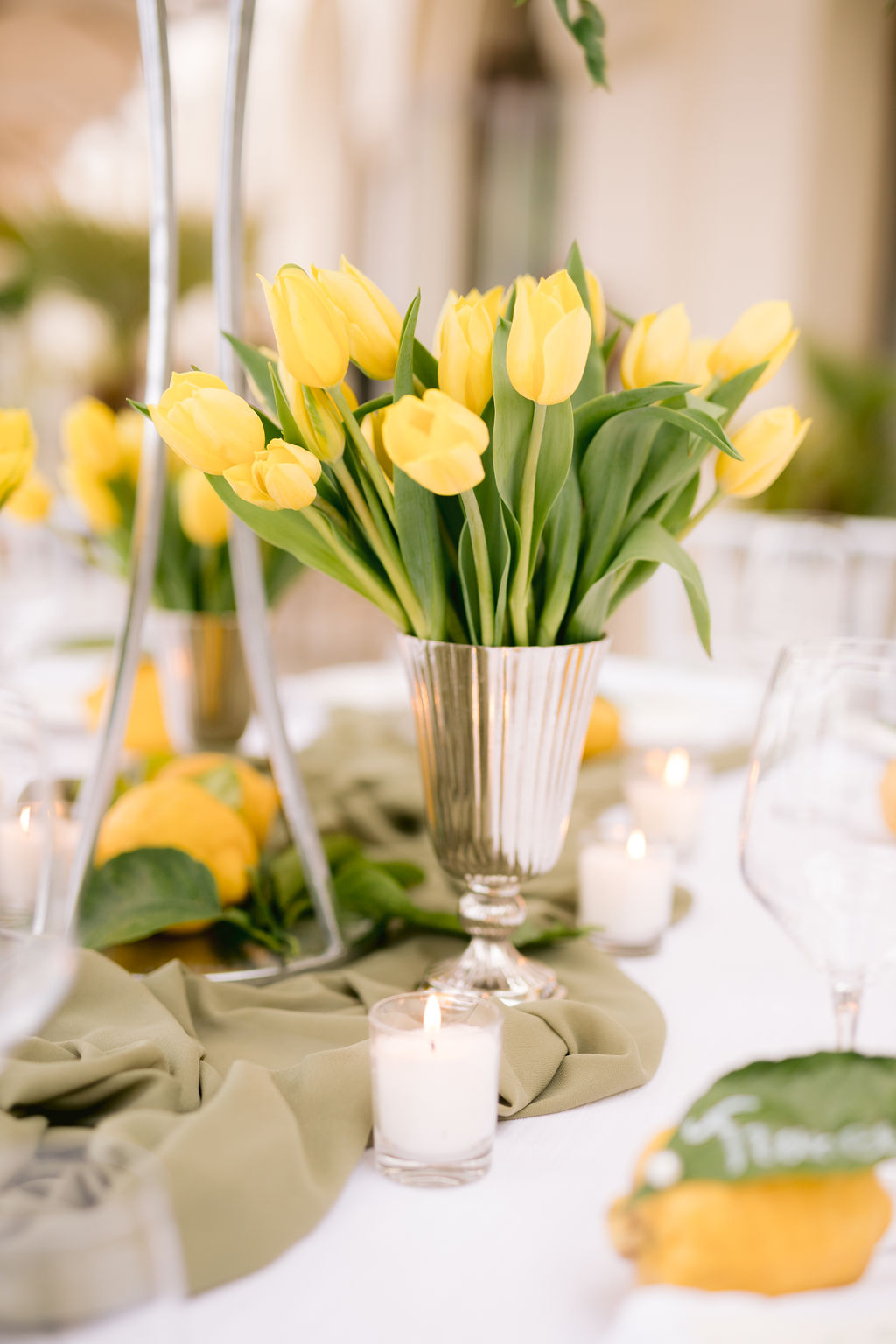 The bride and groom started from a ready-to-use wedding package and customized it to satisfy their wishes. The use of a wedding package allowed the couple to organize their wedding secretly, not even their children knew about the event. Everyone thought that the trip to Italy was just a pleasure trip. Arriving in Amalfi, instead, the guests found in their hotel rooms the wedding invitation and a formal dress: a truly bizarre welcome bag!
For a wedding planner like me, this is one of the greatest job satisfaction: being an accomplice of the bride and groom in designing surprises and memorable events and trying to fulfill their wishes to perfection.
An intimate wedding package like this can be a source of inspiration and a starting point to quickly plan your big event in Italy. You can customize your package by adding or removing services based on your budget, the number of your guests and - of course! - your wishes.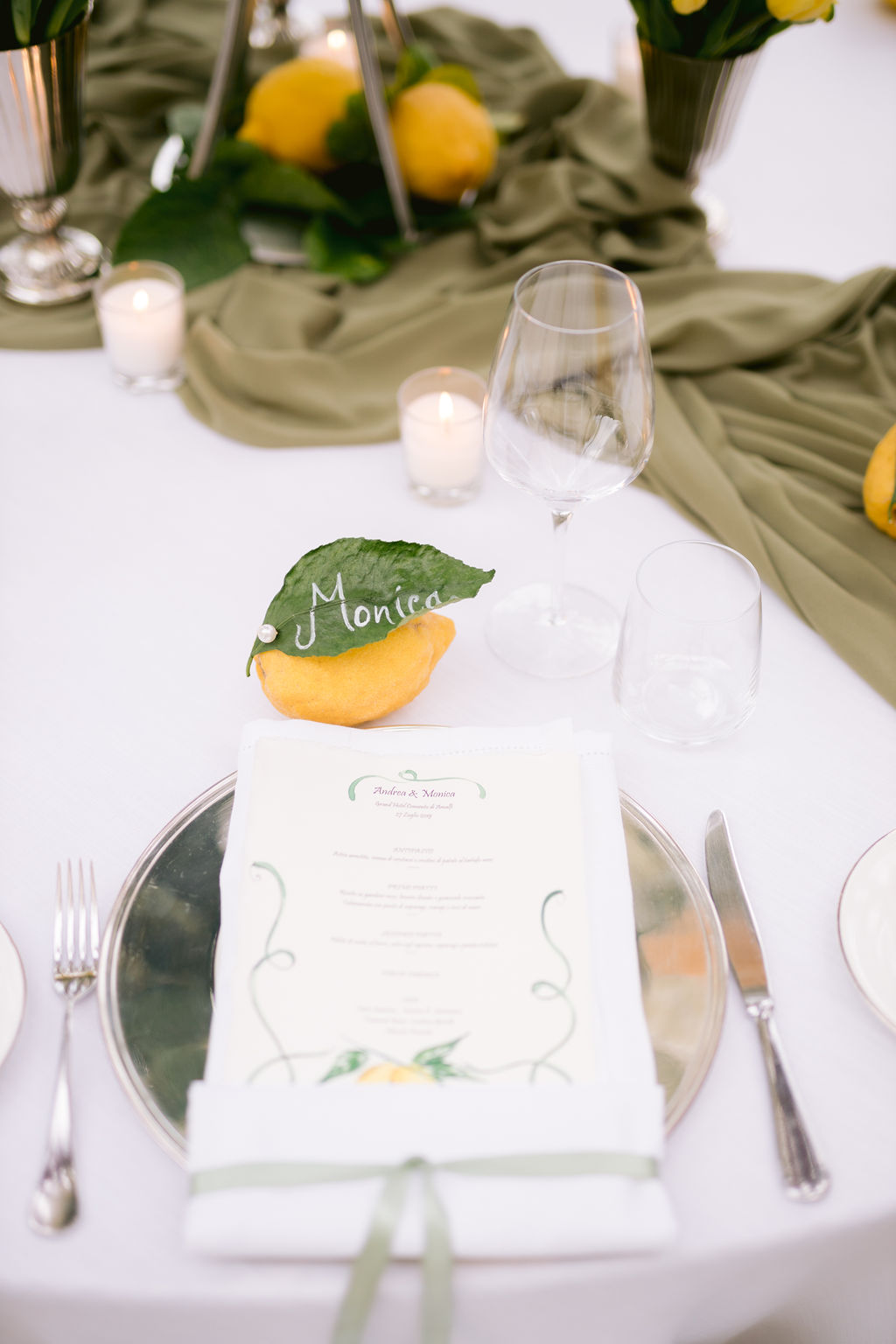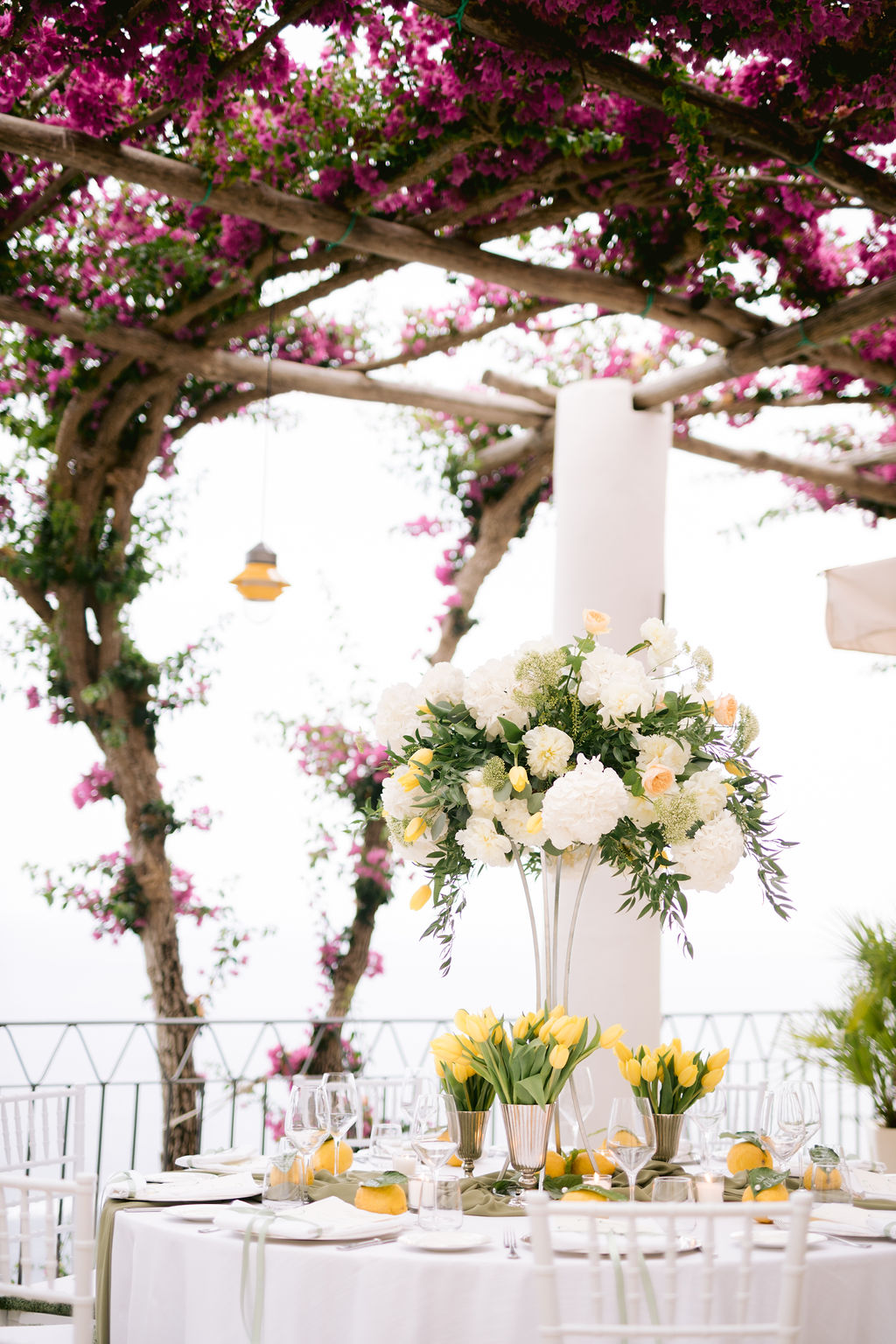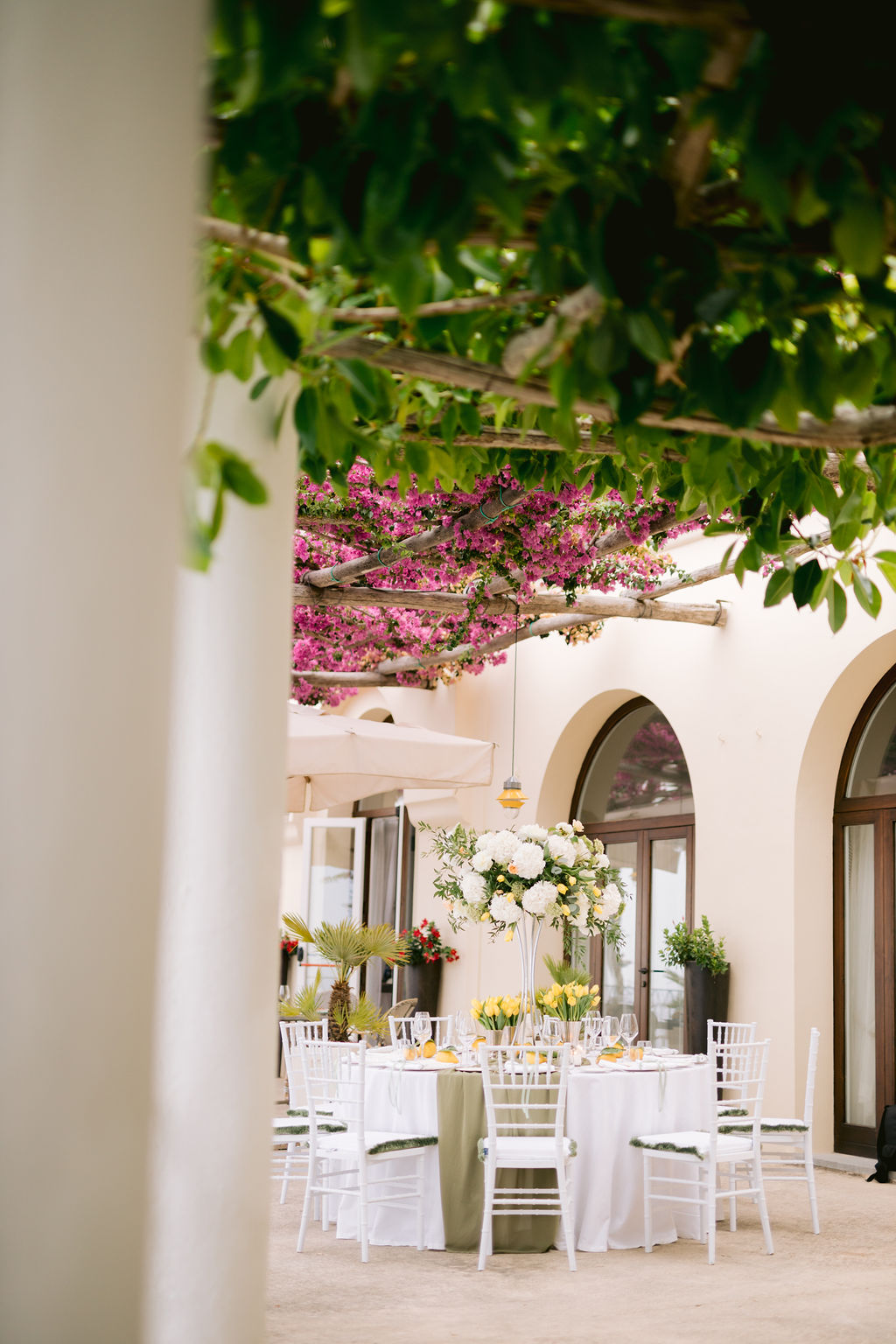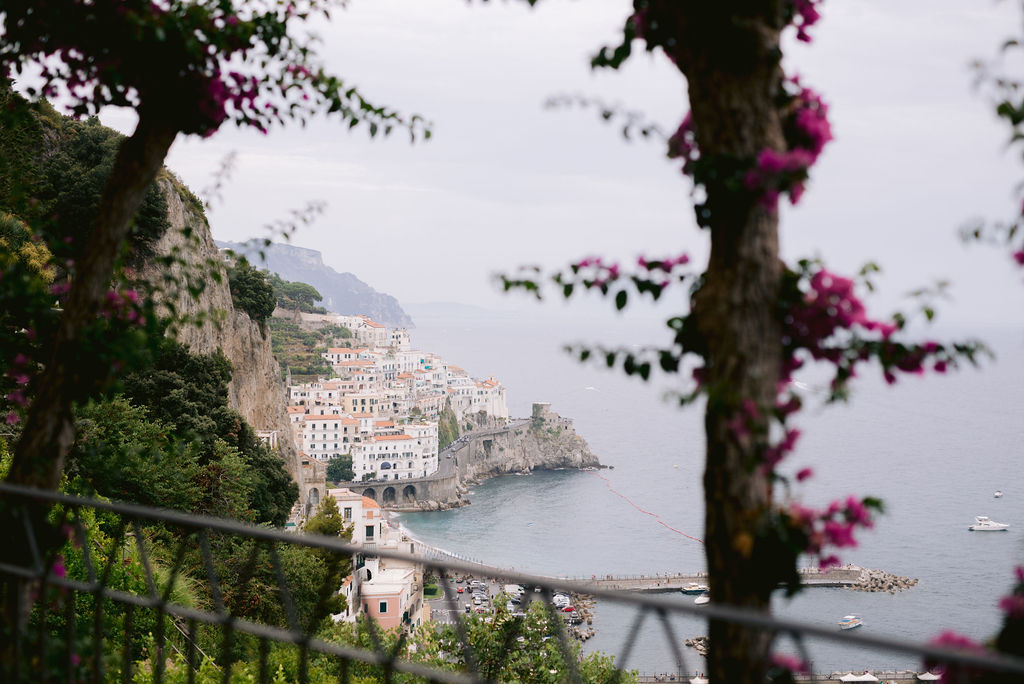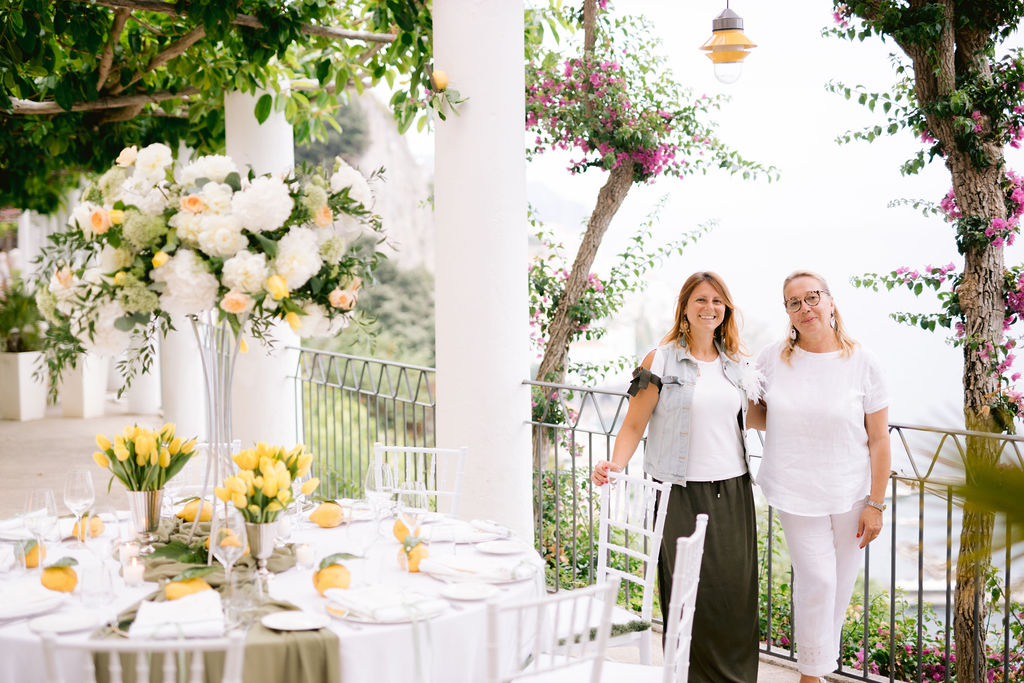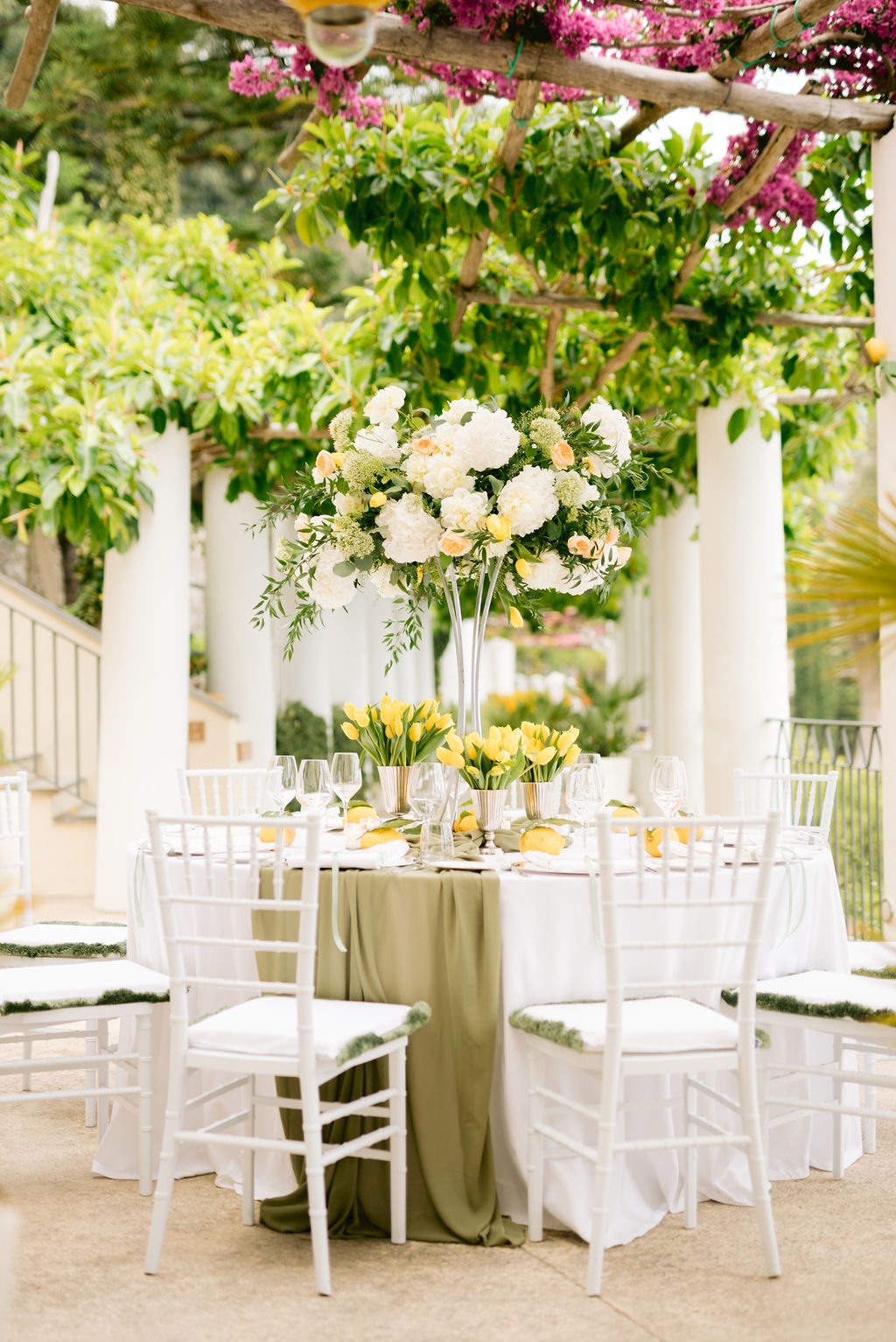 Tell us about your Italy destination wedding idea and explain us your needs, we will help you adapt our wedding package accordingly, tailoring it for you.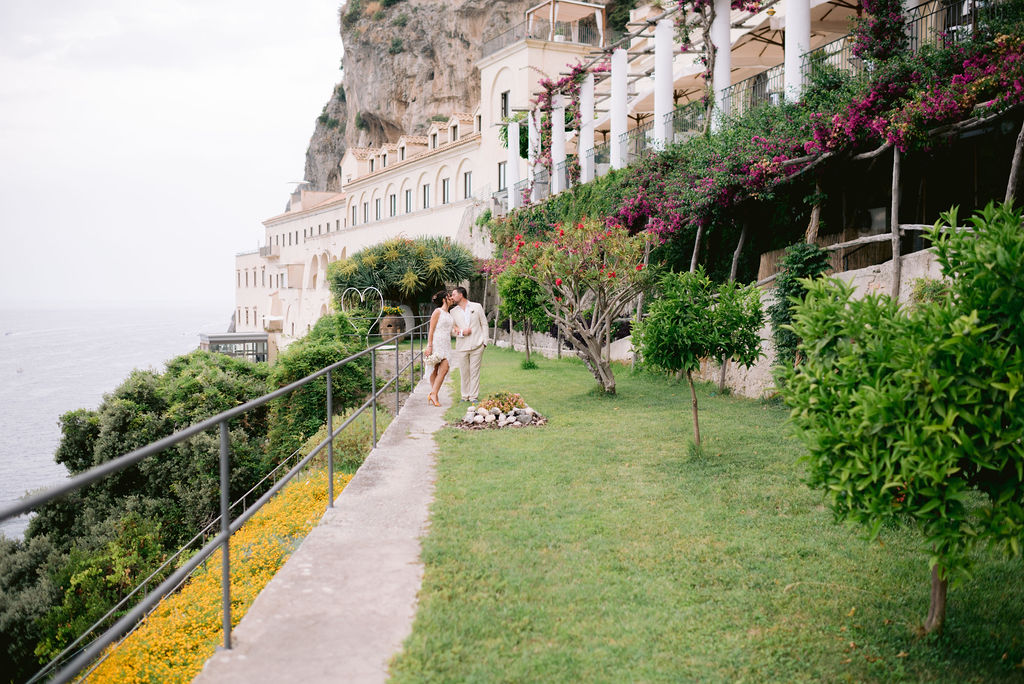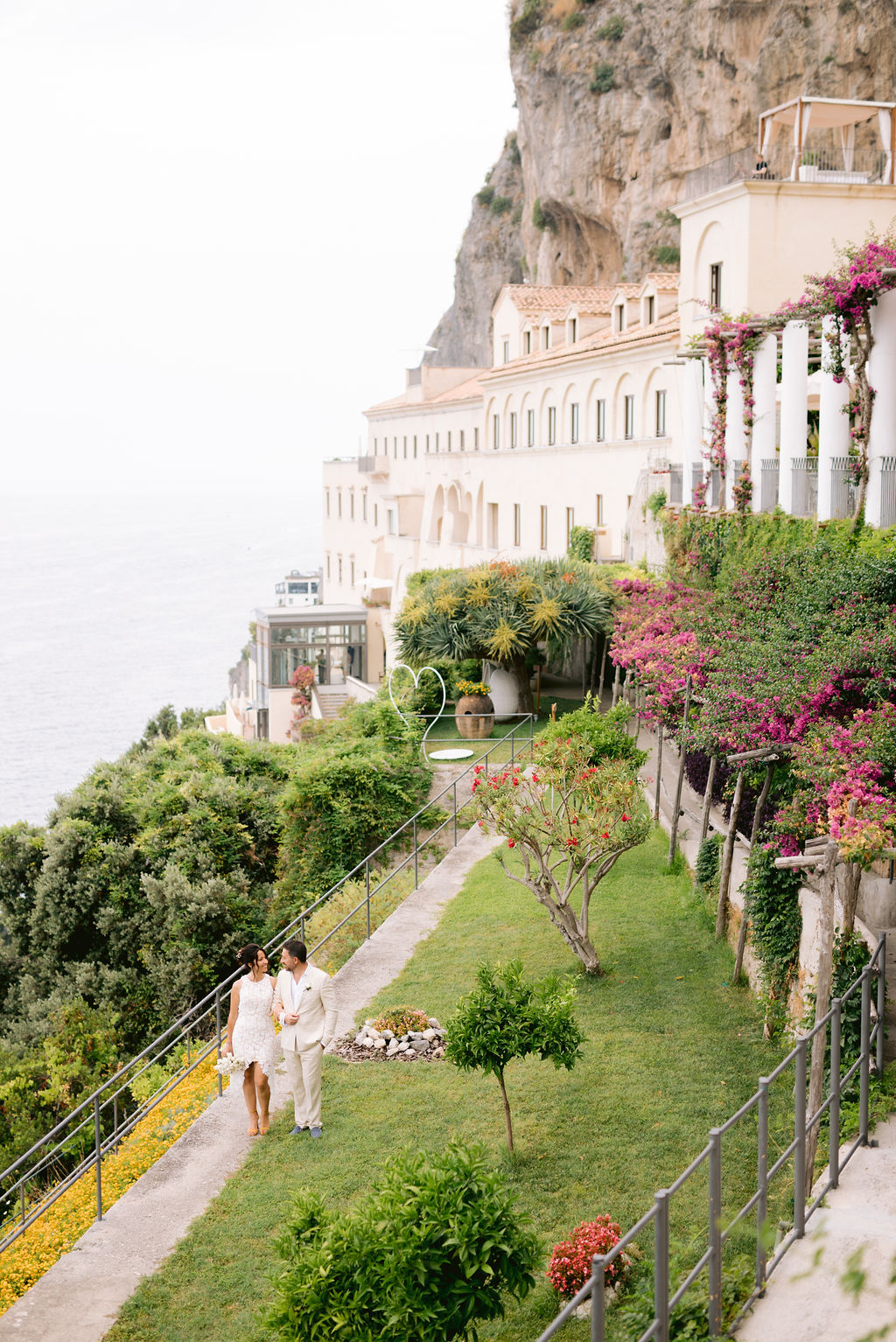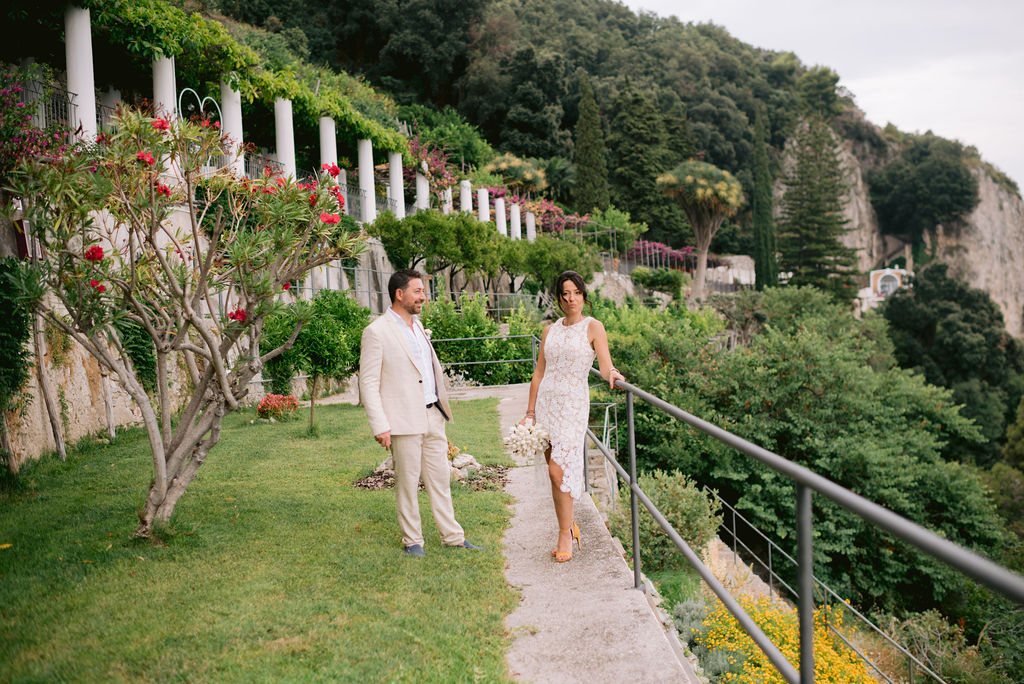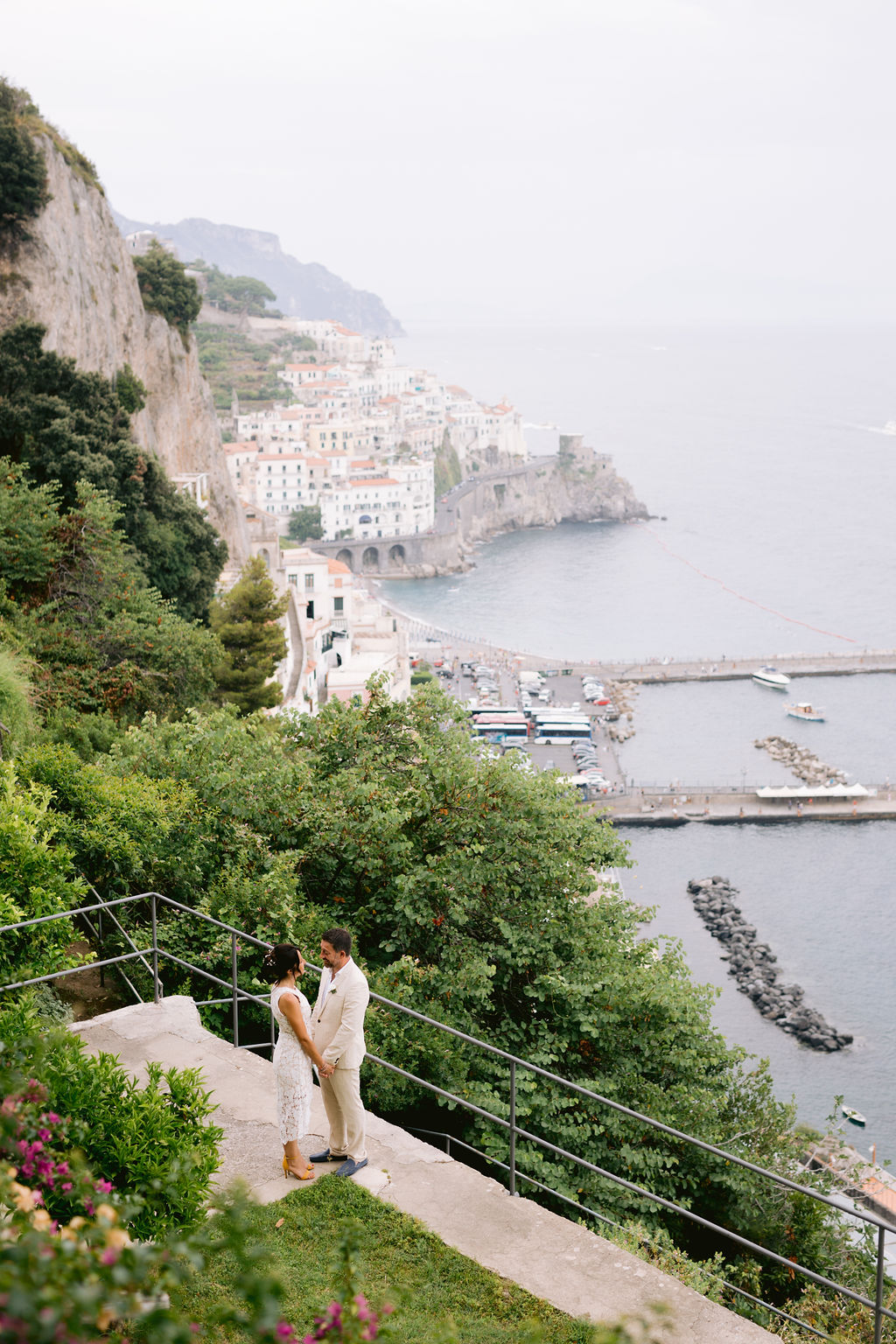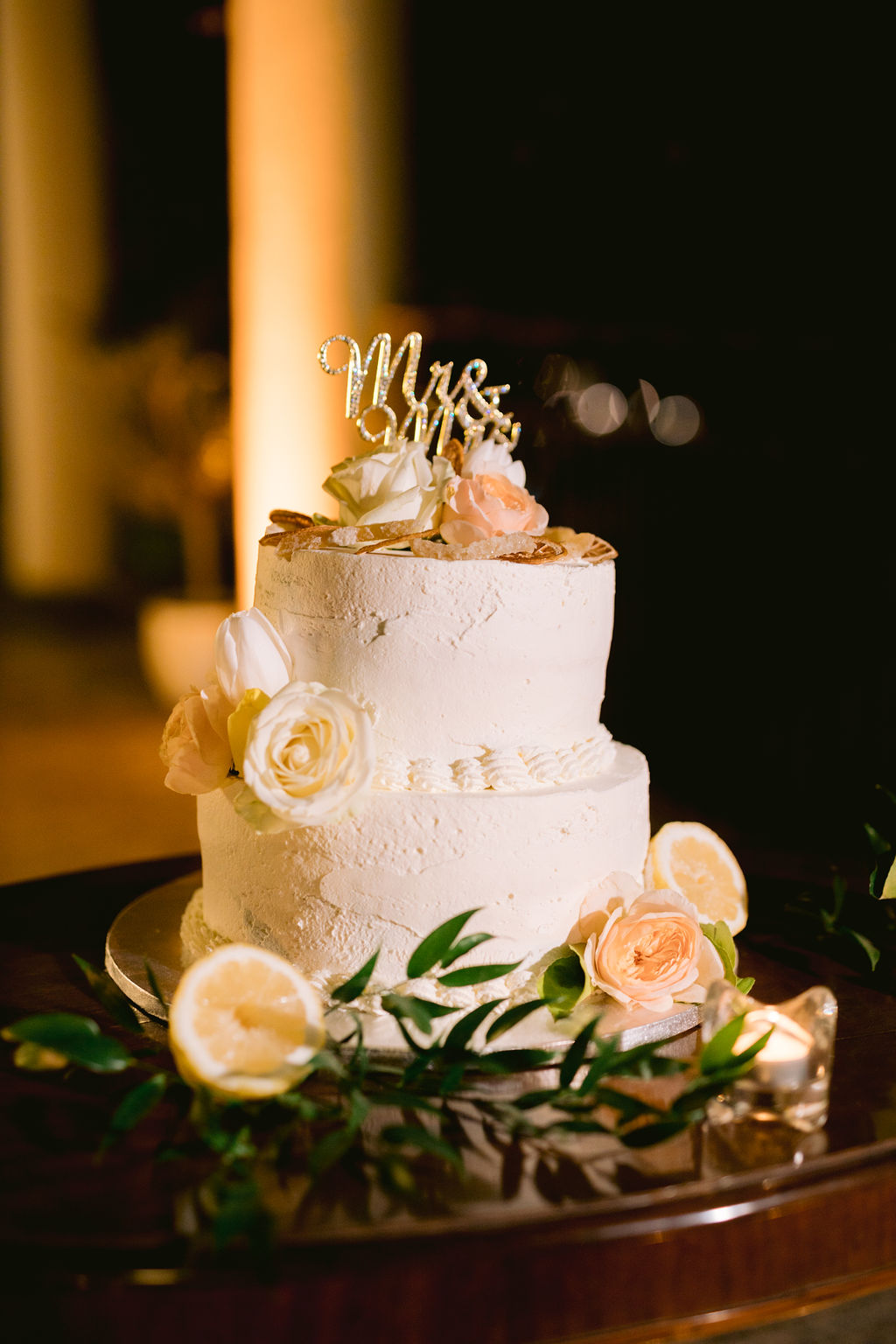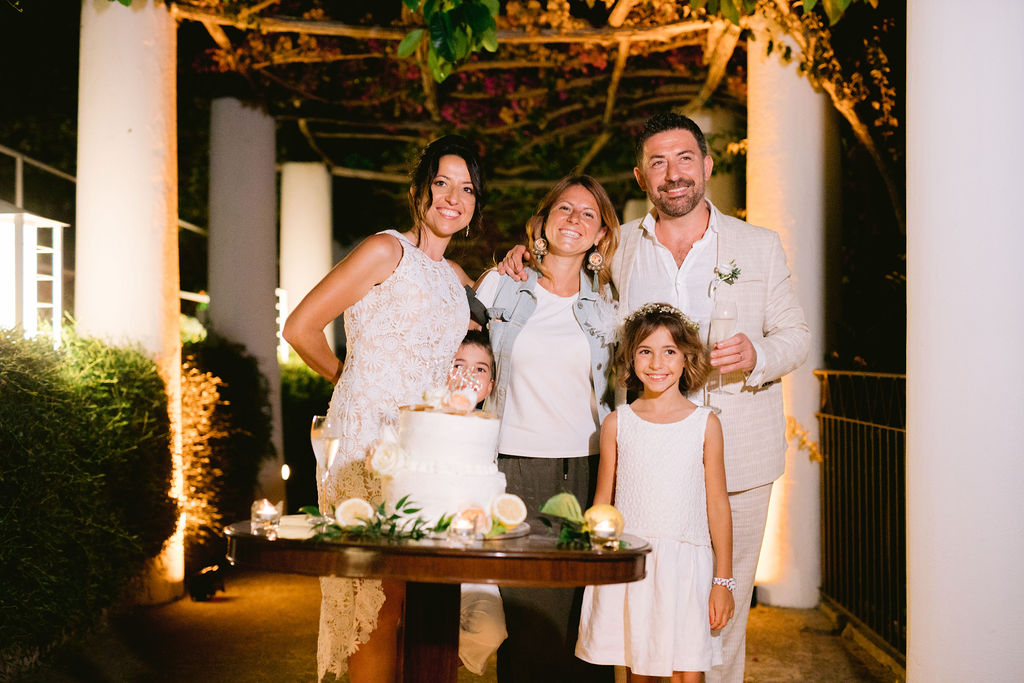 Bride and groom's review
Amazing service and professionalism, would definitely recommend!
Many many thanks to Ines for her professionalism, attention to details and wonderful taste. We very much appreciated her openness and advices during the planning phase... which made the entire preparation a breeze.
Our Wedding Day has been unforgettable and we would definitely recommend "Mr&Mrs Wedding" to anyone planning such an important event.