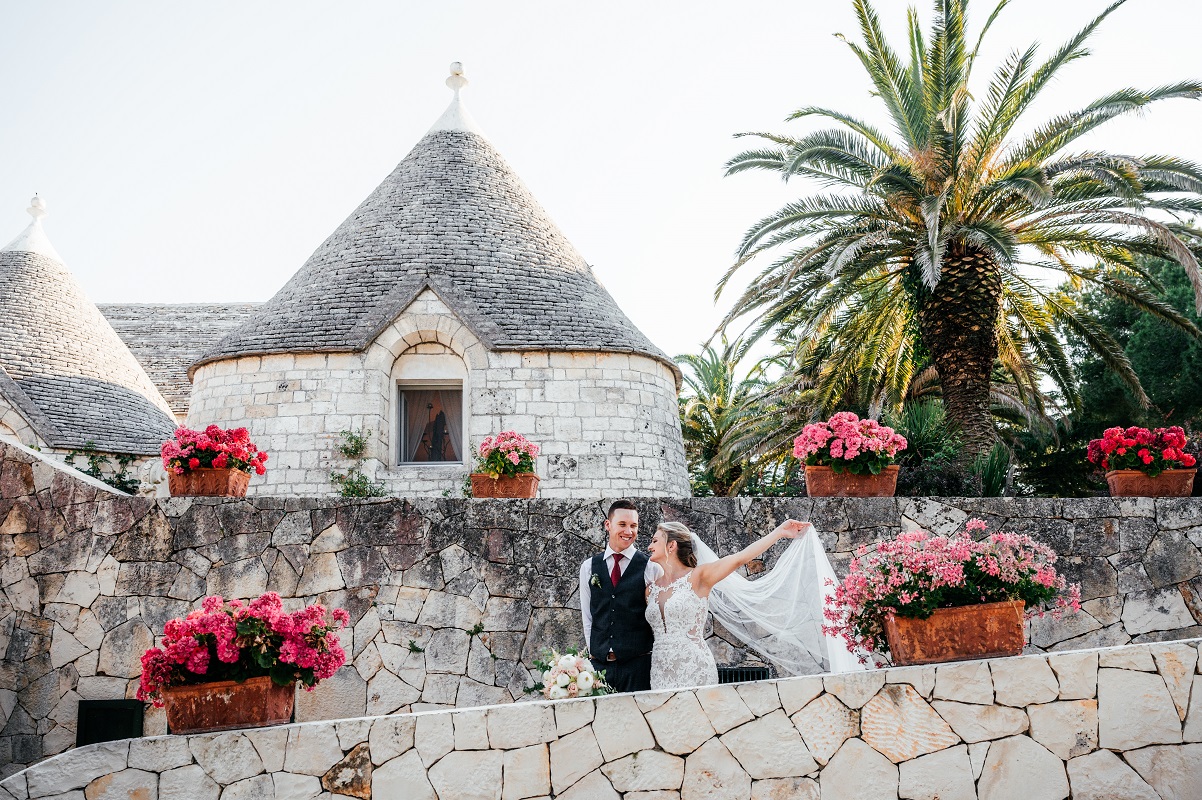 Today I want to tell you about the elopement of Marcus and Amanda, two spouses who have come from so far away to explore and visit our magnificent Italy, specifically the Puglia region. The couple has realized what today is the dream of many brides and grooms and is the new trend for 2020 destination wedding in Italy: getting married in Puglia, in a Masseria.
Among the locations for fabulous weddings in Apulia first of all there is Borgo Egnazia, then the many exclusive Masseria, old farmhouses nowadays transformed in luxury hotels, such as Masseria Le Carrube, Masseria Montenapoleone, Masseria Torre Coccaro and the characteristic villages of Trulli as in this case Tenuta Monacelle. Unique and elegant wedding venues where you can breathe the scent of nature mixed with history. They are perfect places for memorable events, country chic or luxurious parties.
This was the choice of our two spouses, Marcus and Amanda, who came from New Zealand to get married on June 19th, 2019 in Monopoli, near Bari, in the south-eastern Italian region of Apulia. This lovely couple came from the other side of the world to celebrate their elopement in Italy and I am so proud to have made their dream of a fairytale wedding in Puglia come true.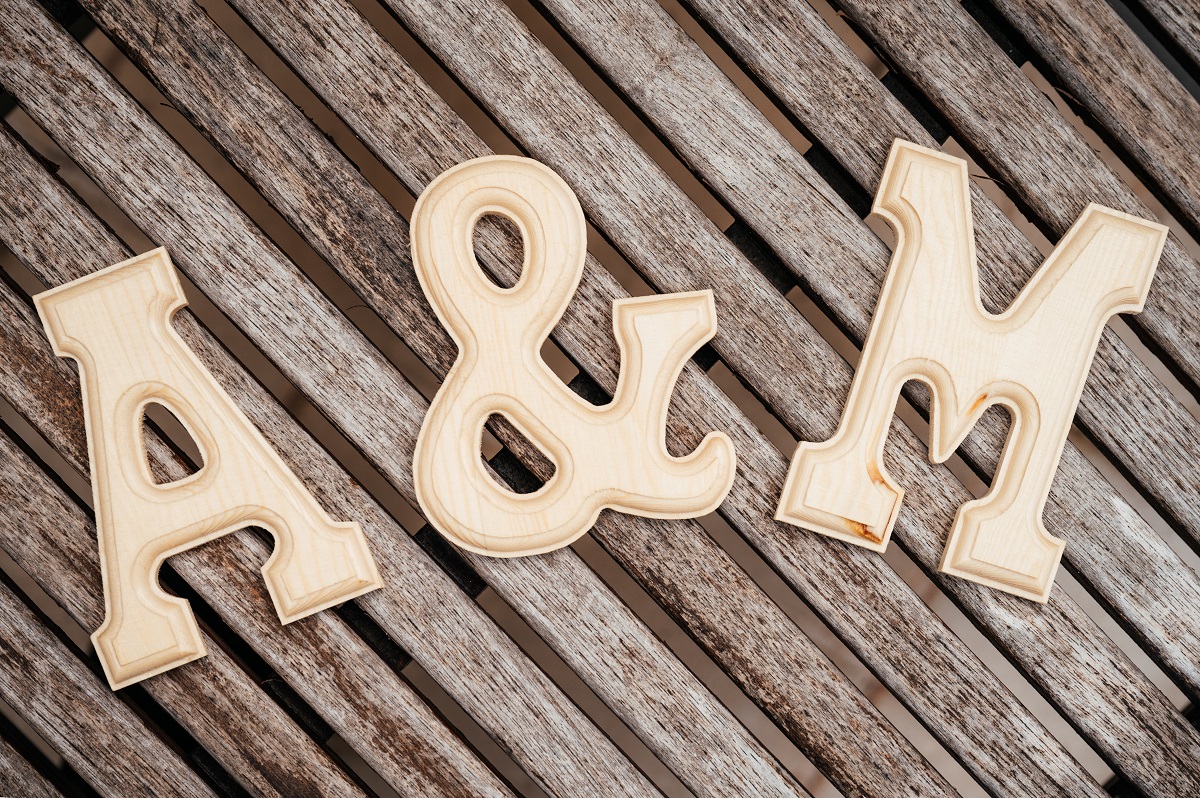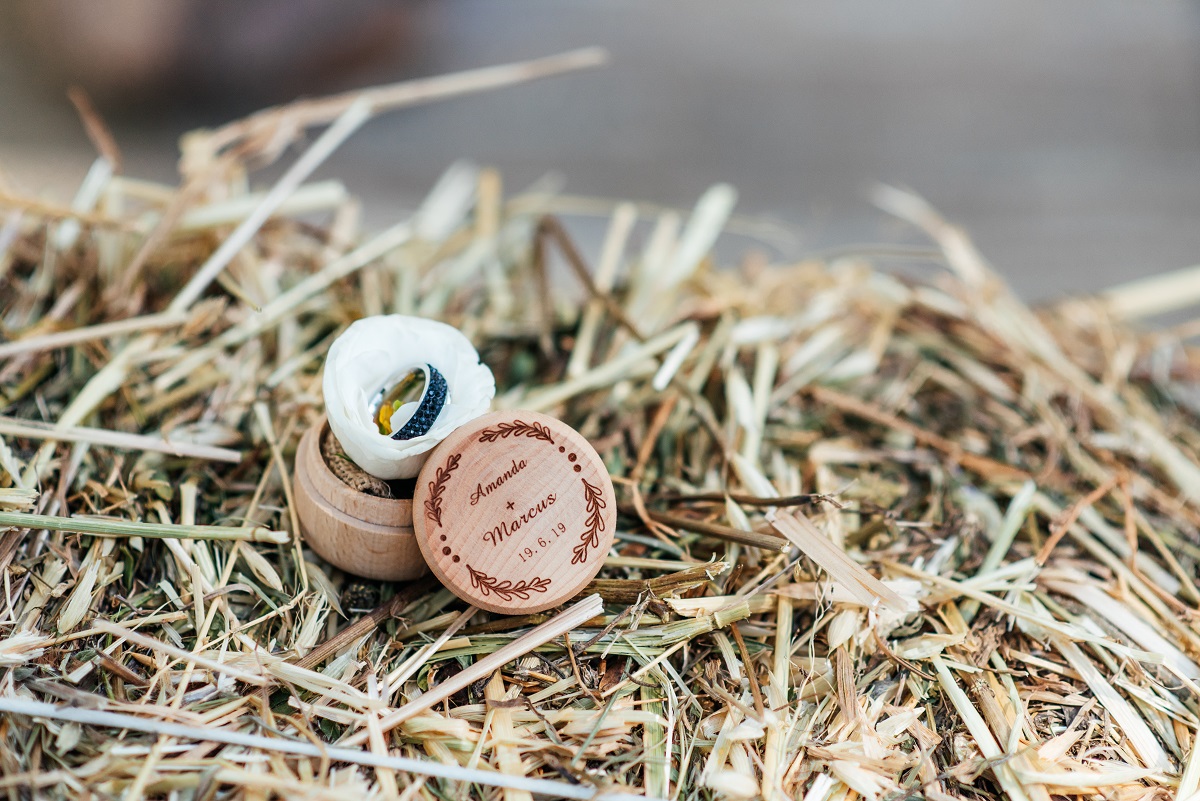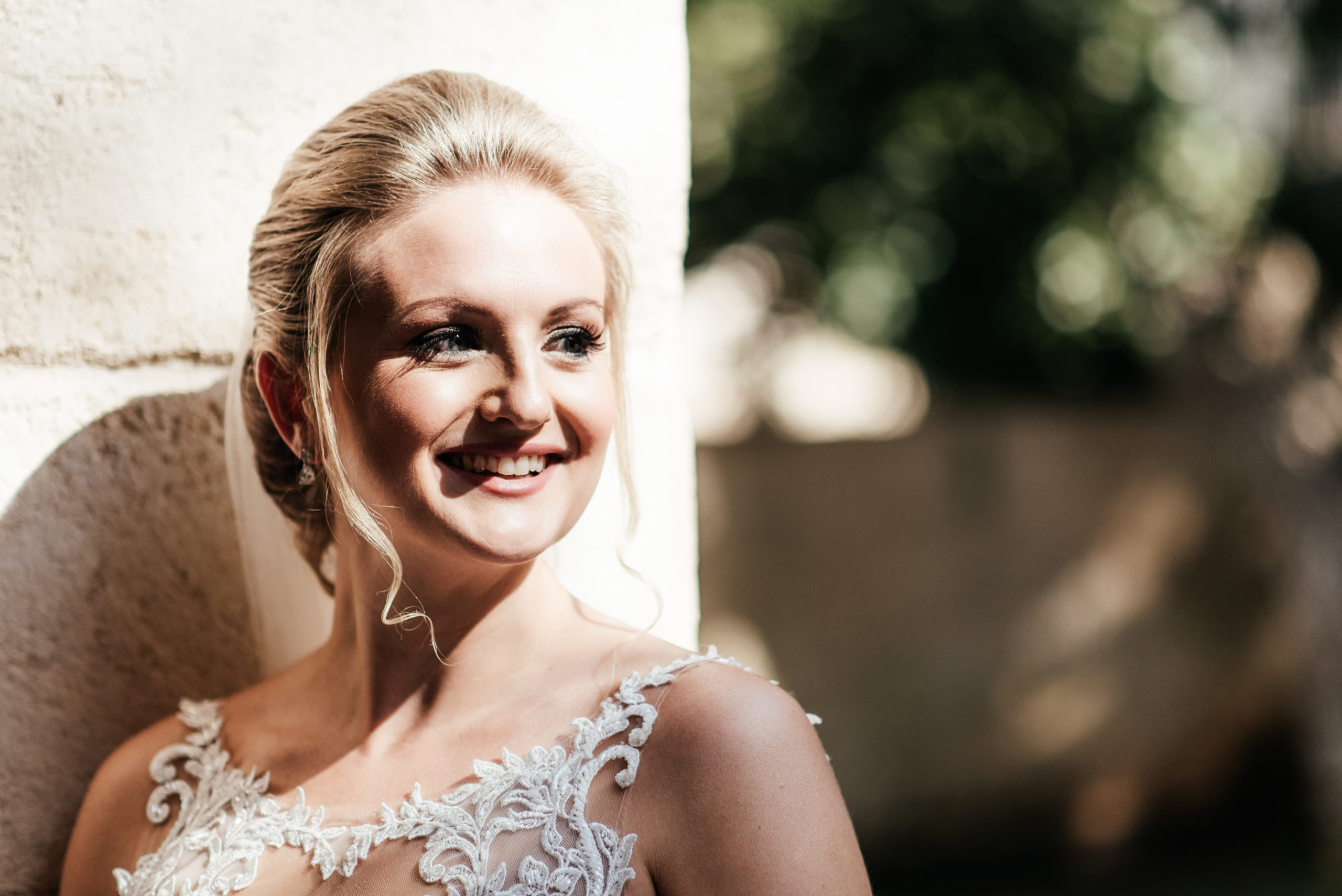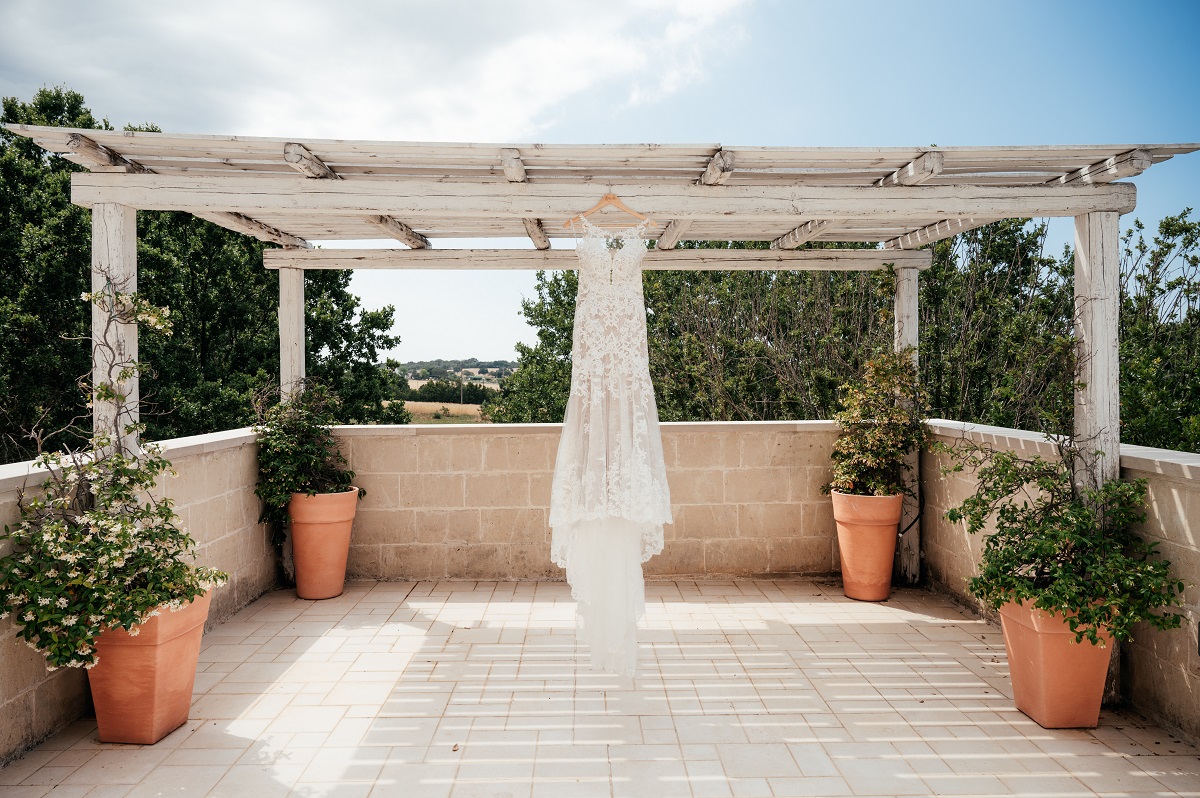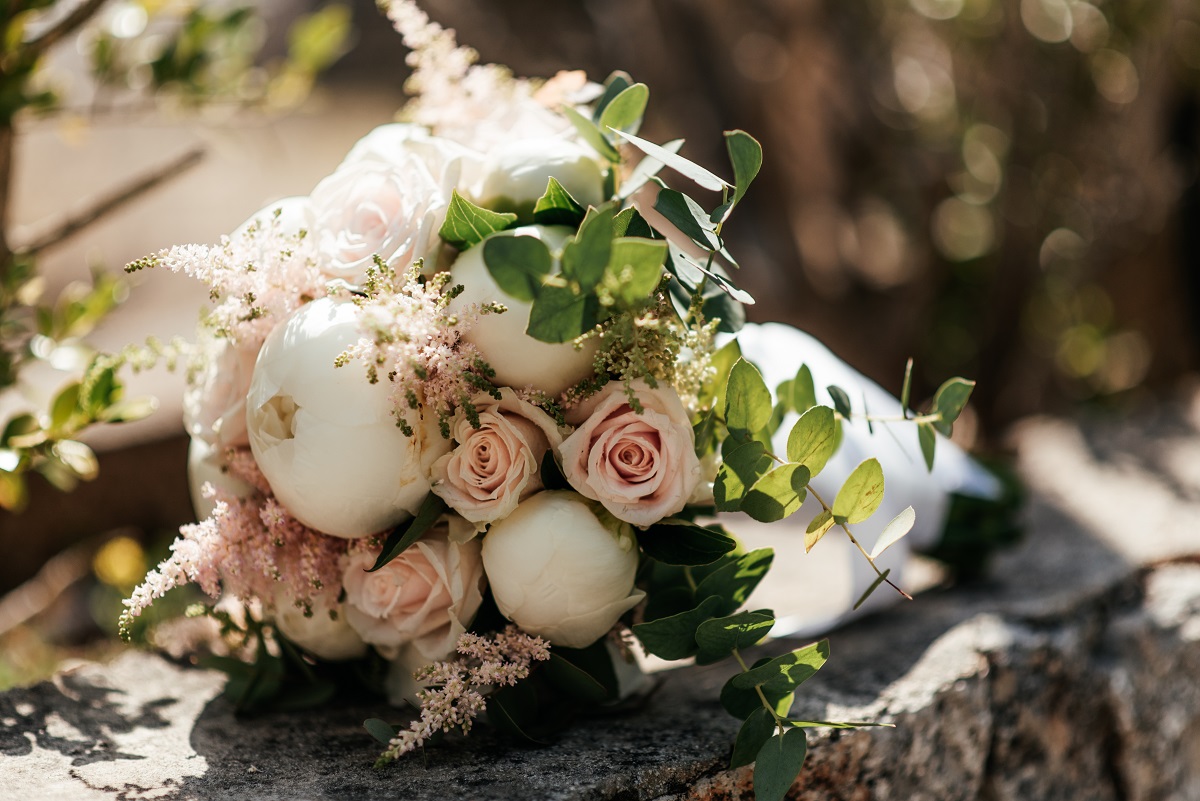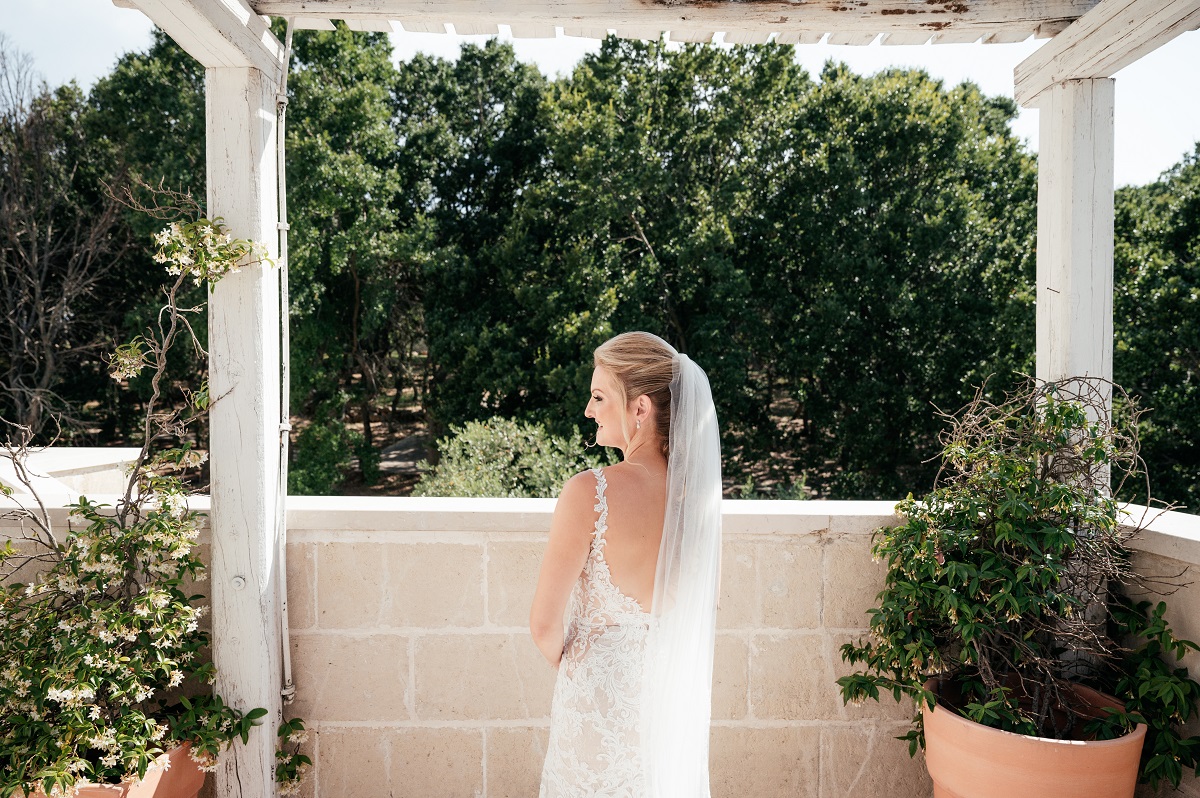 The groom
Marcus, the groom, was initially very shy, but the wedding photographer immediately put him at ease and together with Amanda they had a lot of fun shooting among the trulli, in the Masserie, through the olive groves up to Lido Bambu beach in Monopoli.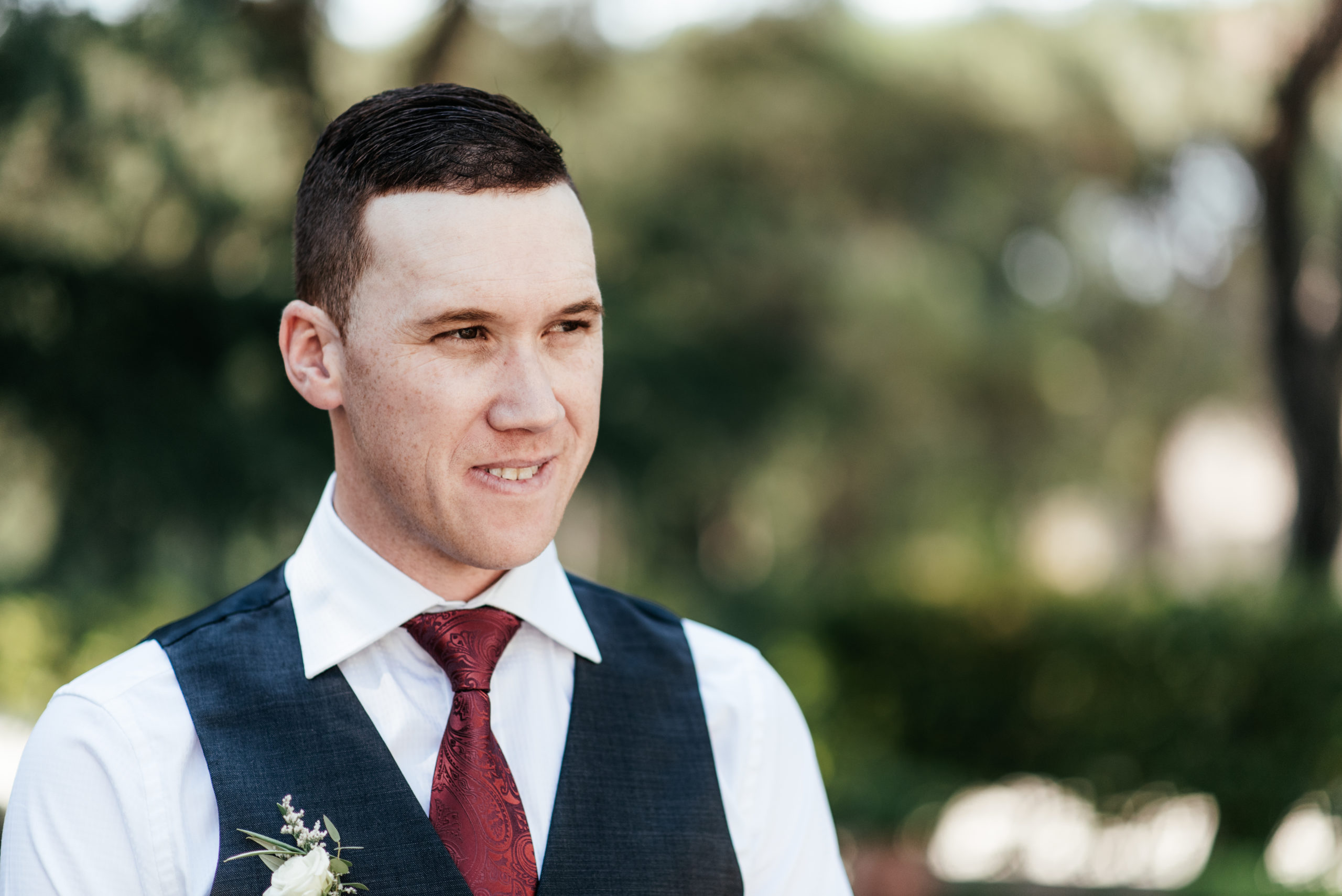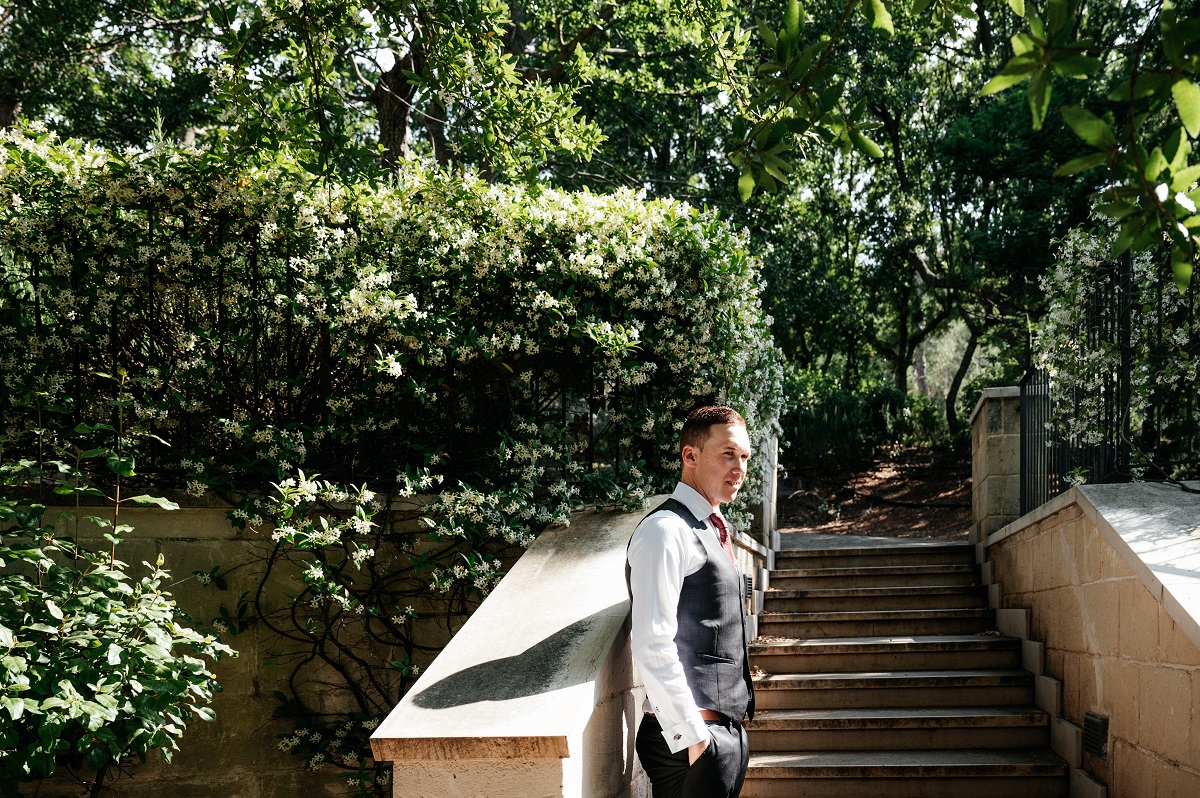 The celebration
The civil marriage took place in the morning at the Monopoli city Hall, while at Tenuta Monacelle in Fasano they had a beautiful and intimate symbolic ceremony, thanks to the celebrant, Gabriella Camastra, who pampered them with her sweet words.
For the realization of the arch for the ceremony, the bridal bouquet of white peonies and the buttonholes, the florist Giulia Molinari helped me. Together we had the idea of an arch made of white drapes of soft and elegant fabrics, placed on a tree in front of a cluster of trulli. As a frame we used hay bales and an antique jar embellished with a hand-woven fabric on a beautiful rope carpet. All respecting the colors of nature and the passion for animals of this lovely couple.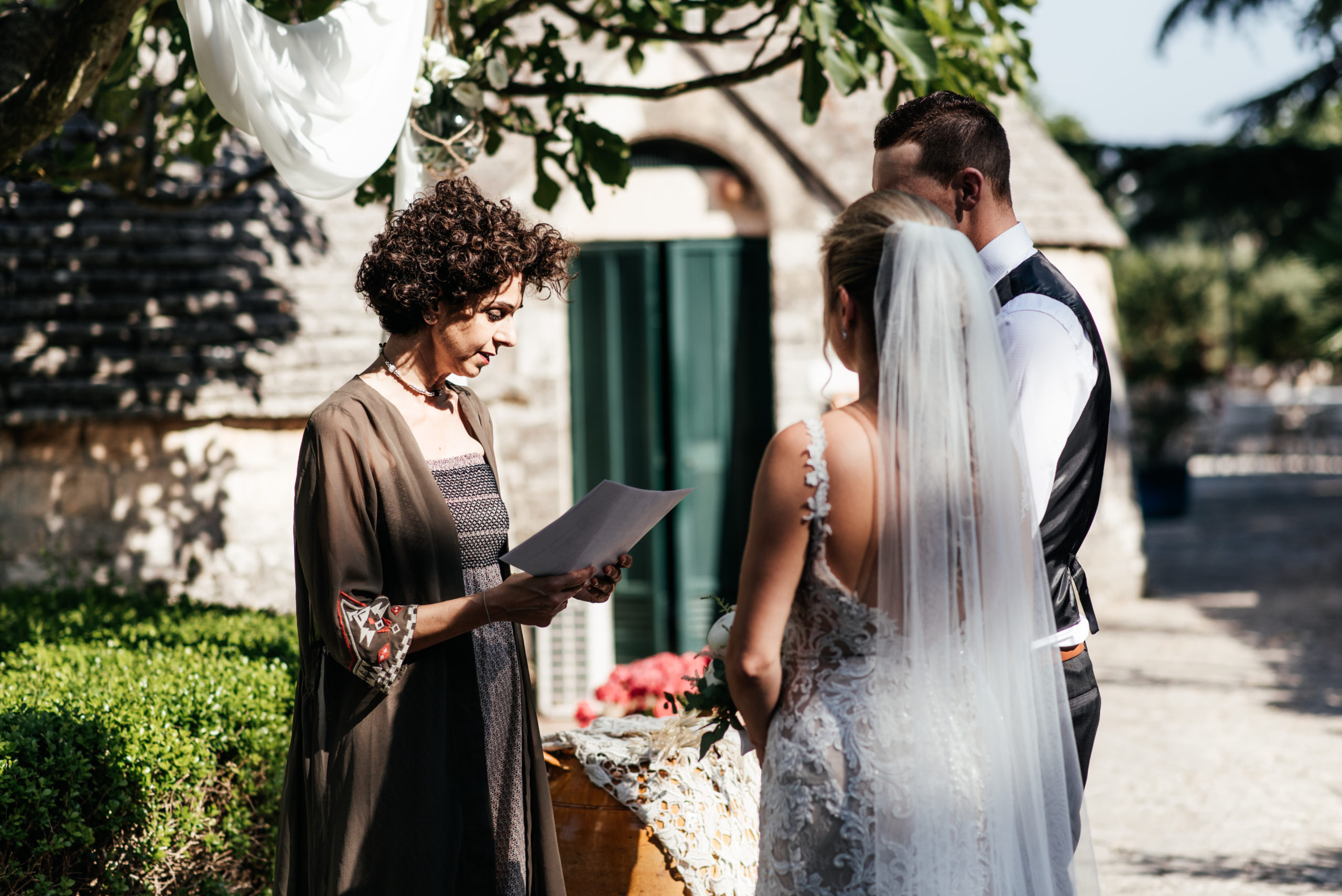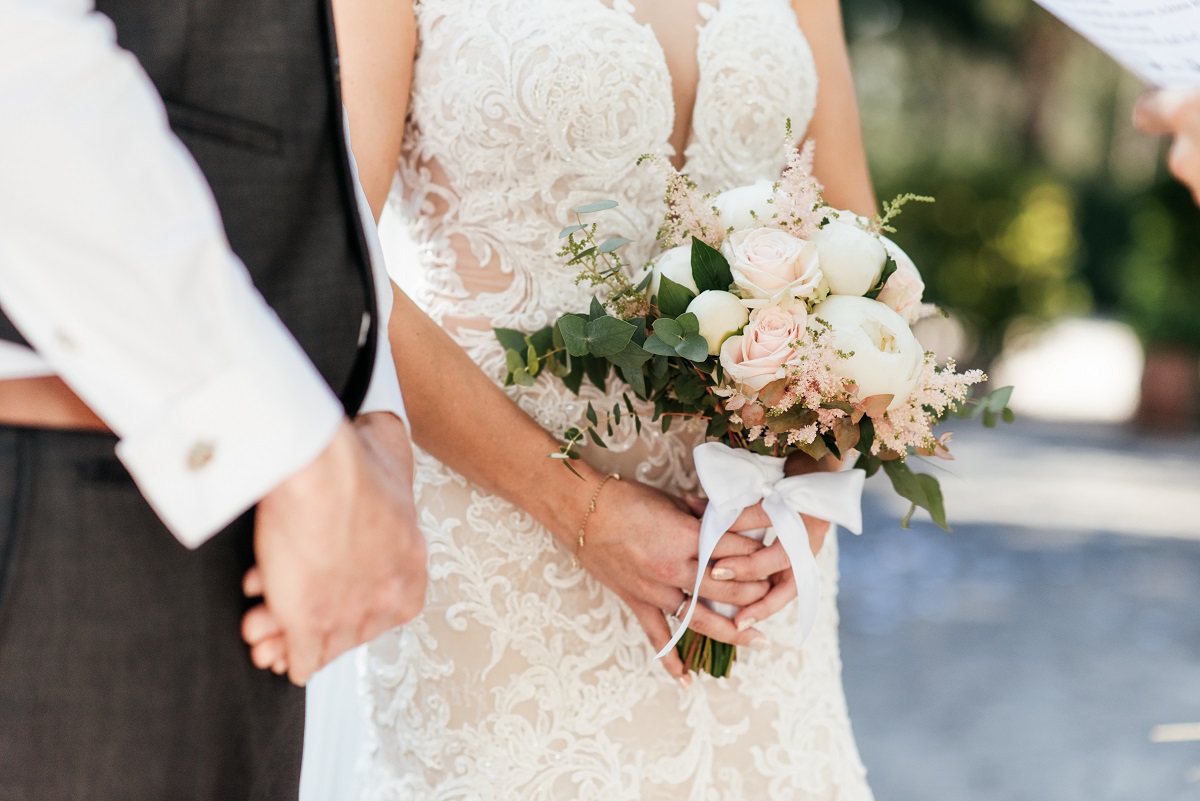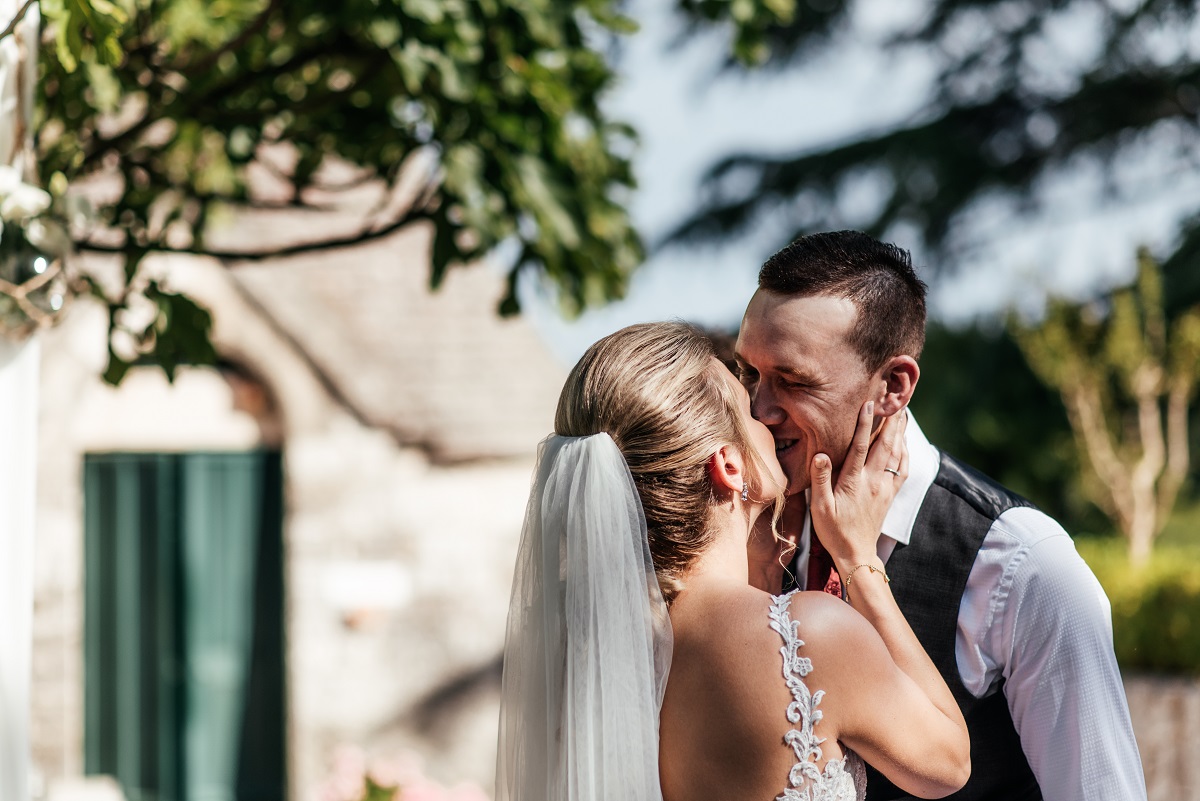 Get married in Apulia, Italy
Apulia is the perfect backdrop for your wedding pictures and video, thanks to its amazing landscapes and its unique atmosphere. The sunlight is incredible and the colors of nature frame your emotions on the most beautiful day of your life.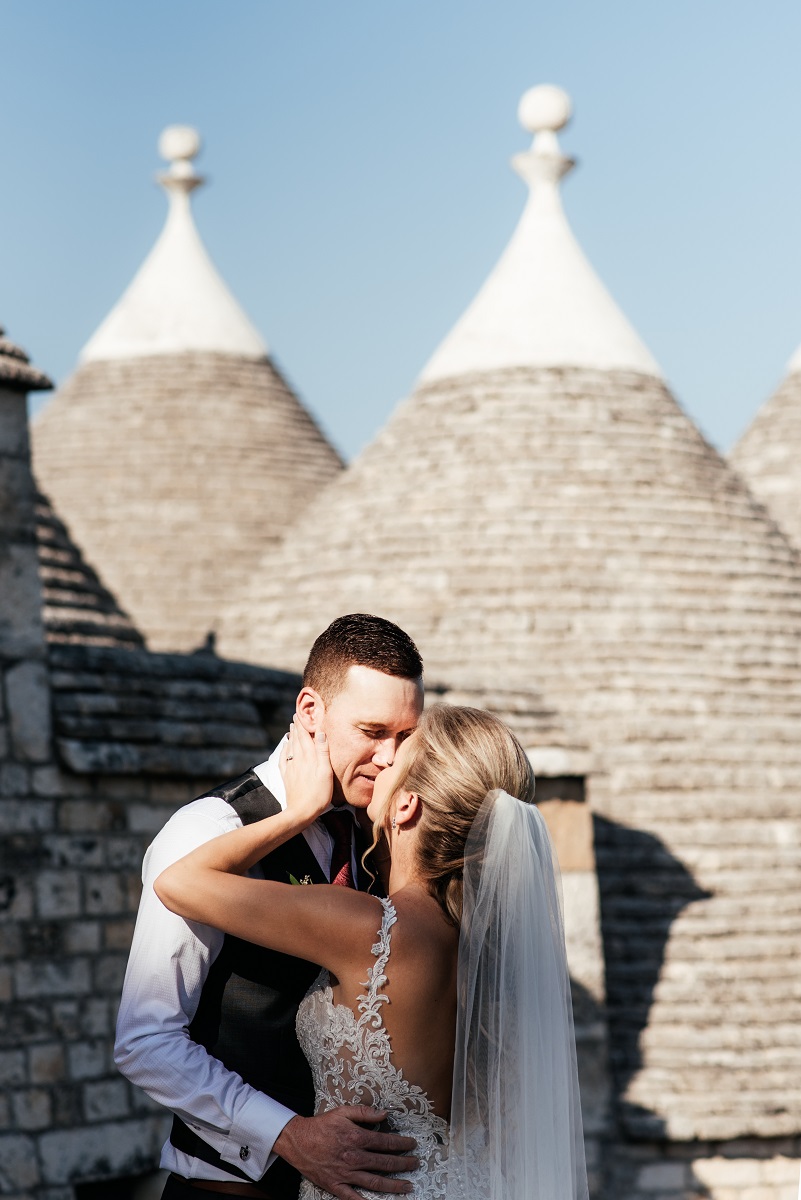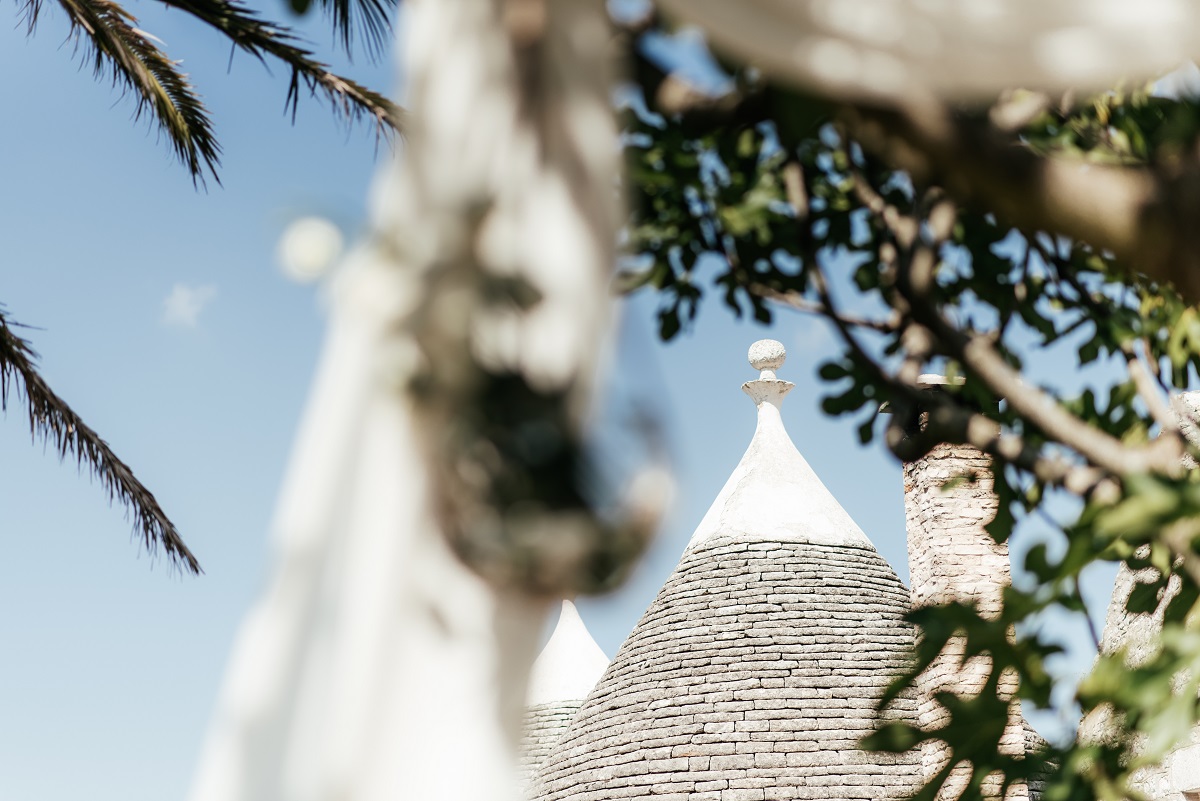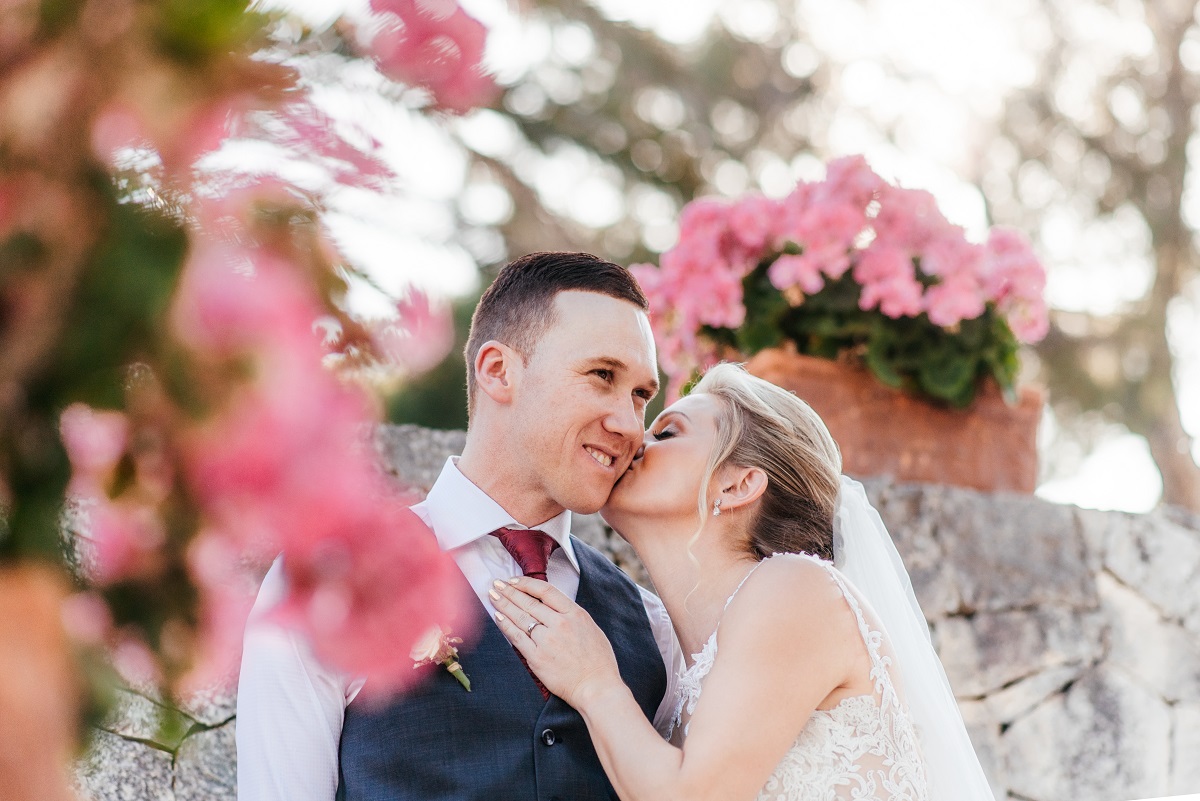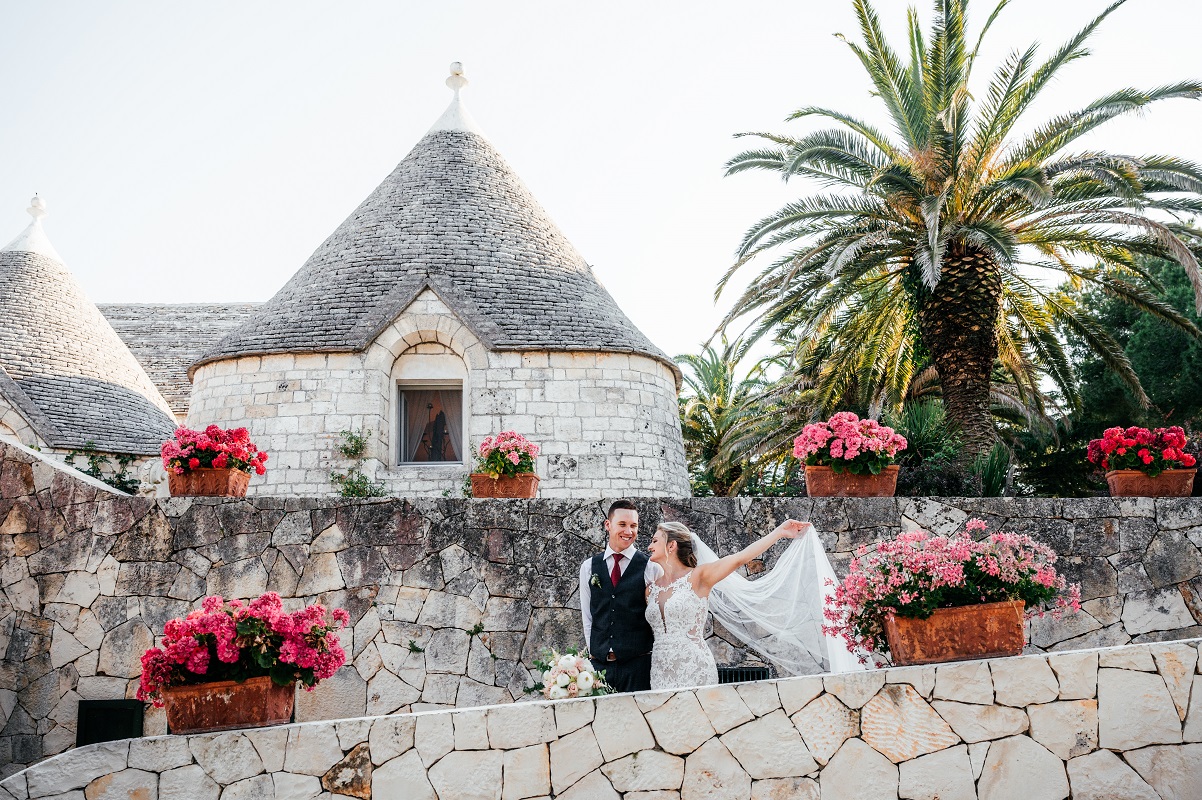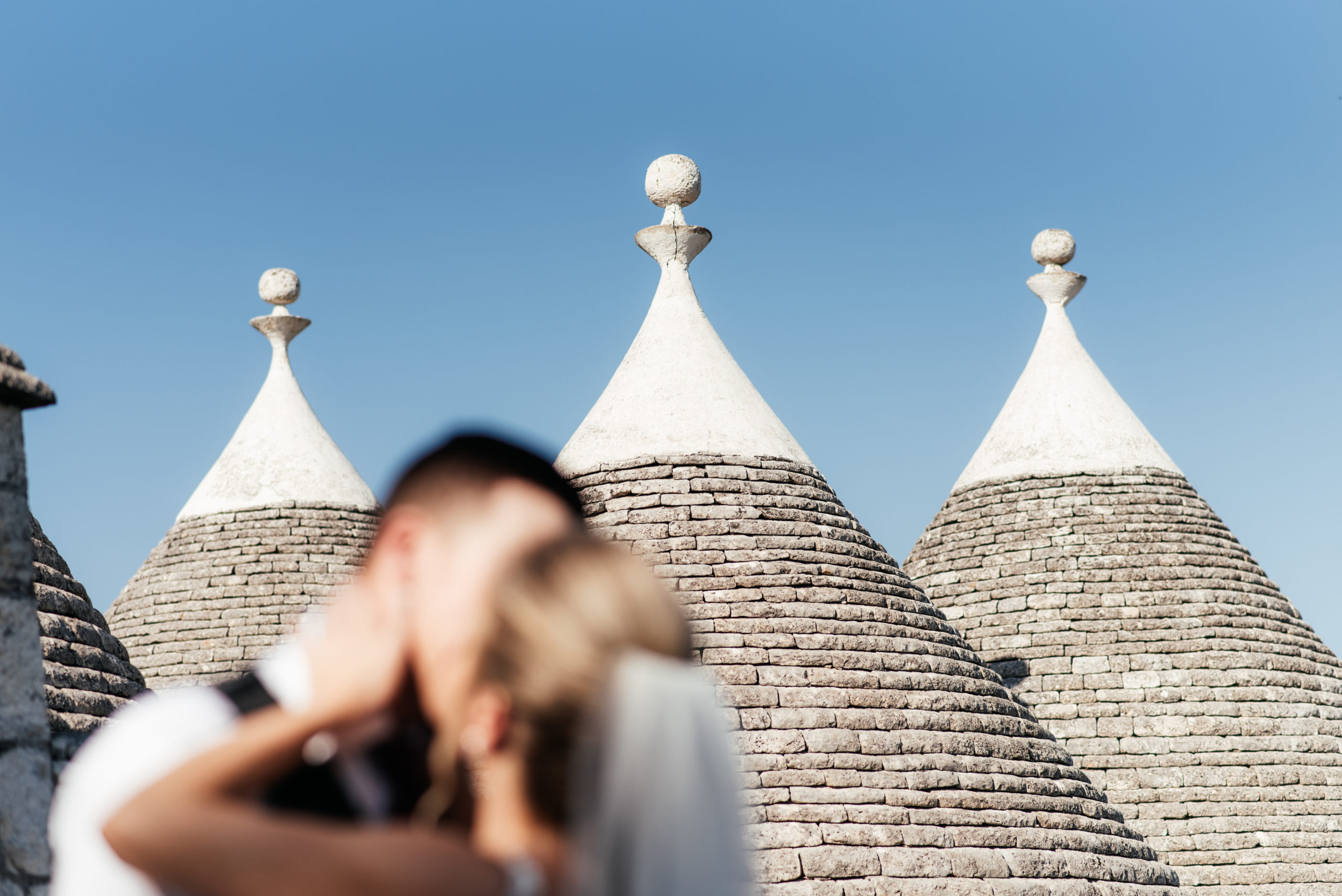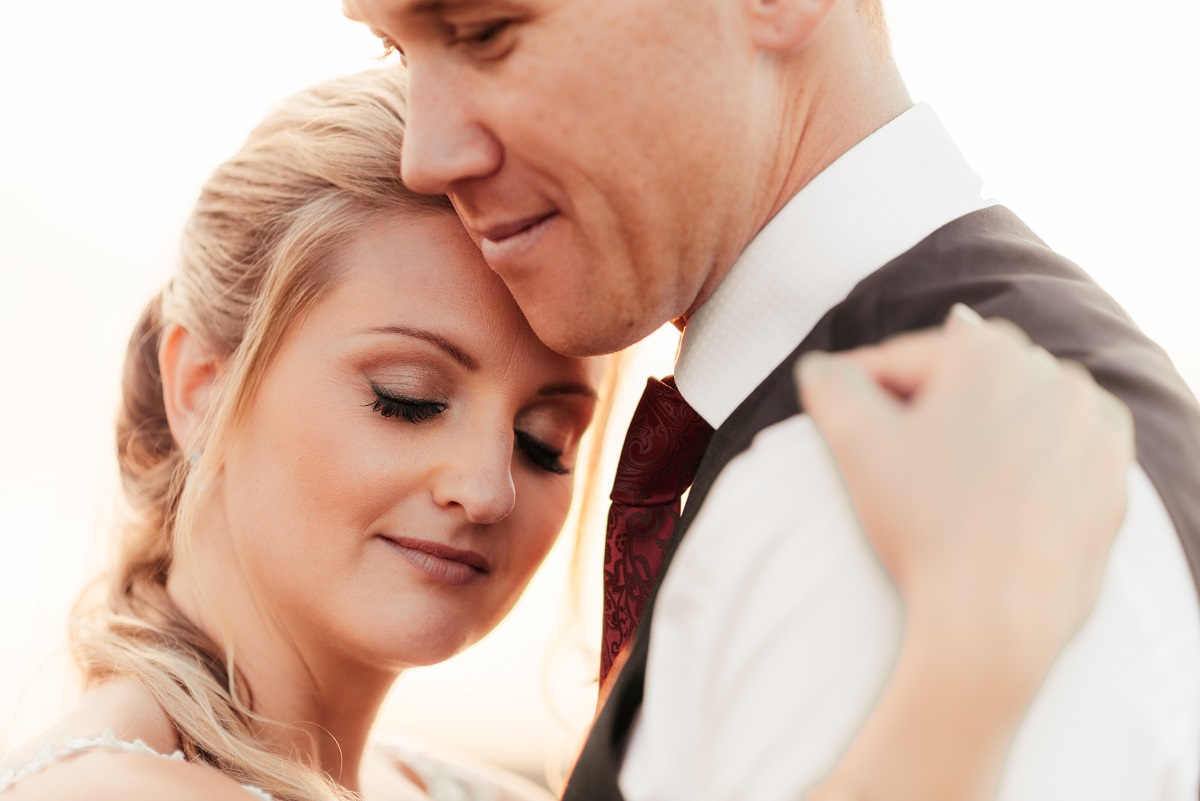 Wedding in Masseria
A brief stop in the shade to cool off and caress a cat, then another stop to greet the horses before continuing the photo shooting in the olive groves to reach the sea at sunset.