White Beach of Torre Canne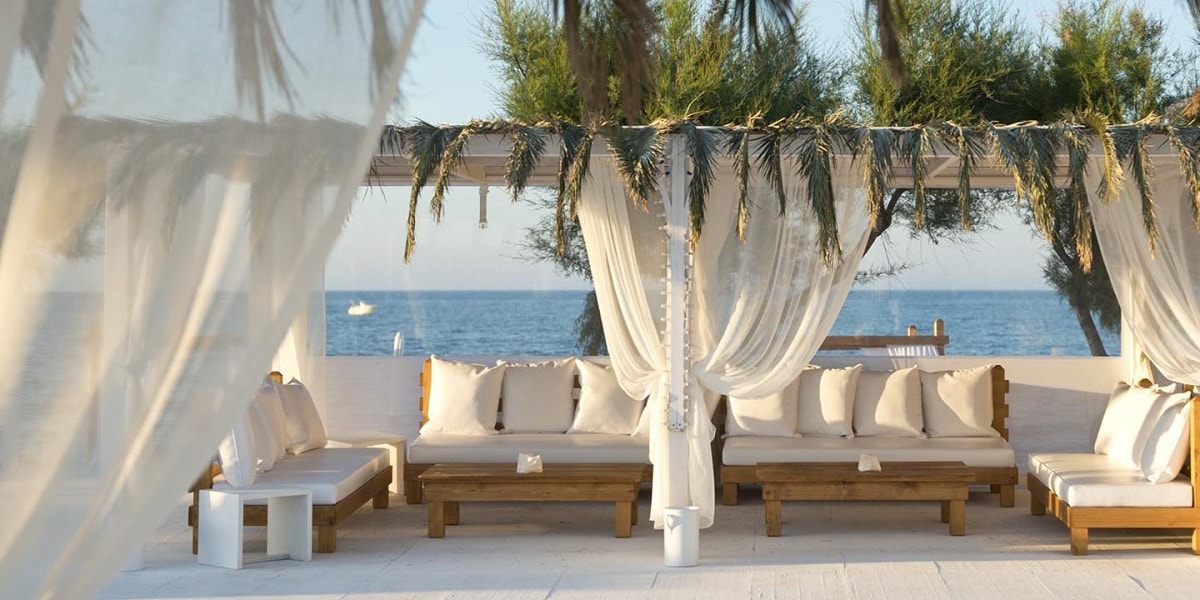 White Beach of Torre Canne
At the White Beach Club in Torre Canne, the dream of a wedding on the beach  becomes reality: imagination gives way to a concrete possibility of celebrating the most beautiful day of one's life barefoot on white sand, overlooking the fluctuating blue infinity of the sea.
The White Beach is a magical location in Italy, completely at your disposal to organize elegant weddings in Puglia on the sea, in a refined, modern environment, where the excellent quality of the service will not fail you.
There are multiple and varied solutions that allow you to customize the event according to your tastes. The restaurant, with  the refined tastes of local traditional dishes, is situated on the beach and has ample shelter,  in case of rain. The beach and the different settings near the sea will be perfect places for an Italian destination wedding.
A perfect venue where you can celebrate either a civil or symbolic ceremony, and where you can organize pre and post wedding events.