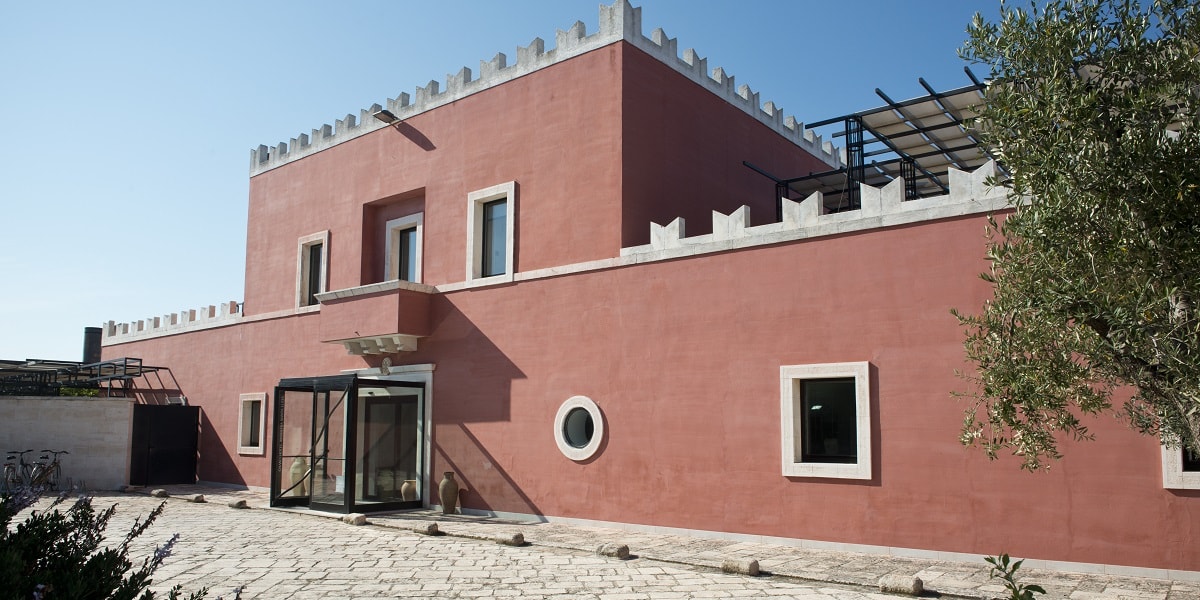 The charm of a converted farmhouse on the sea
The Masseria Santa Lucia – La Dolce Vita Beach pleases our couples for its perfect combination of an old- fashioned farmhouse and a magnificent beach of fine white sand, which creates fairytale emotions.
Surrounded by greenery, a few meters from the shores of the Adriatic Sea, it offers, in a contemporary key, the hospitality and traditional features of the ancient Apulian farmhouses: an evocative world of past times, to which the architecture of the hotel is discreetly inspired.
In this amazing wedding venue there is a variety of places where you can celebrate your wedding, from the swimming pool to the interiors, from the renovated areas of the farm to the romantic beach. The blue of the sea and the sky will witness your union.
We will welcome you in these beautiful surroundings, surprising you with our excellent local cuisine, in an environment that you will always remember. The hotel has 132 rooms and can host both intimate and large wedding parties. So, whatever the number of your guests, Masseria Santa Lucia is the perfect choice for your boho chic wedding in Puglia.