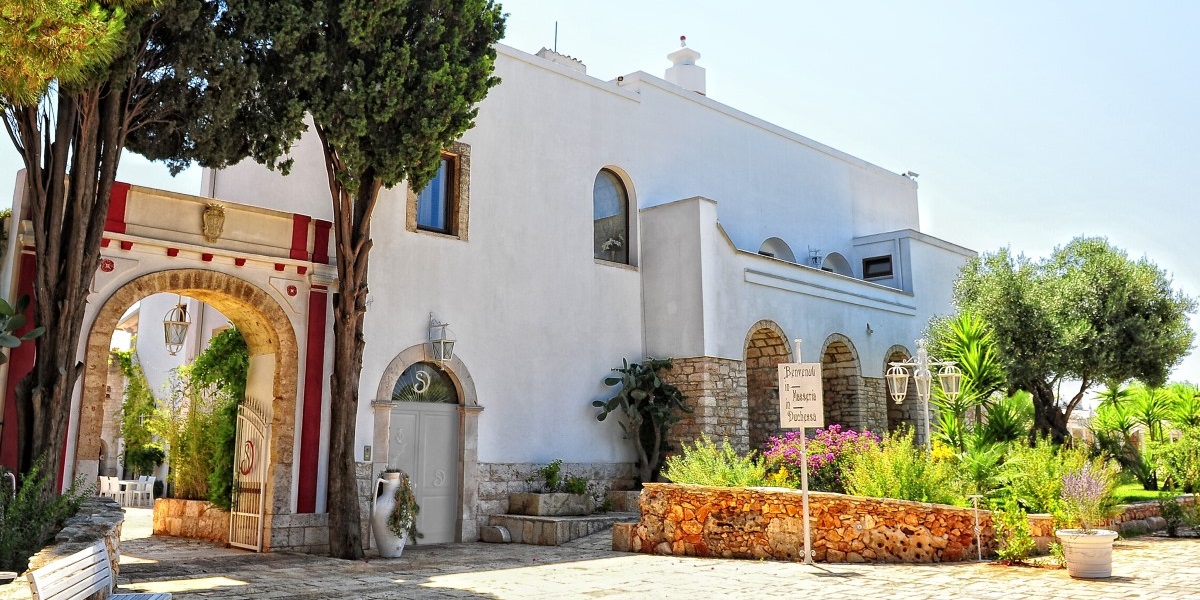 The excellence of a country wedding
"We have touched the sky and caressed the moon", one of our brides told us at the end of her wedding at Masseria Sanrà. We don't have a better way to introduce you this location, if not with the testimony of a real bride.
This Masseria of noble origins, located 20 km from Bari and a few steps from the sea, boasts an outer space of about eighty hectares and has three different rooms with a front courtyard and an ancient garden that bears witness to its glorious past.
Past and modern chase each other leaving you a wide choice of places to celebrate your wedding in Masseria. In the beautiful gardens you will find a pond with waterfalls, a swimming pool and long boulevards that will take you step by step to the blue sea.
Masseria Sanrà was born with the philosophy of Italian events. Every wedding celebrated here ends up eating dessert and dancing on the sand until dawn.