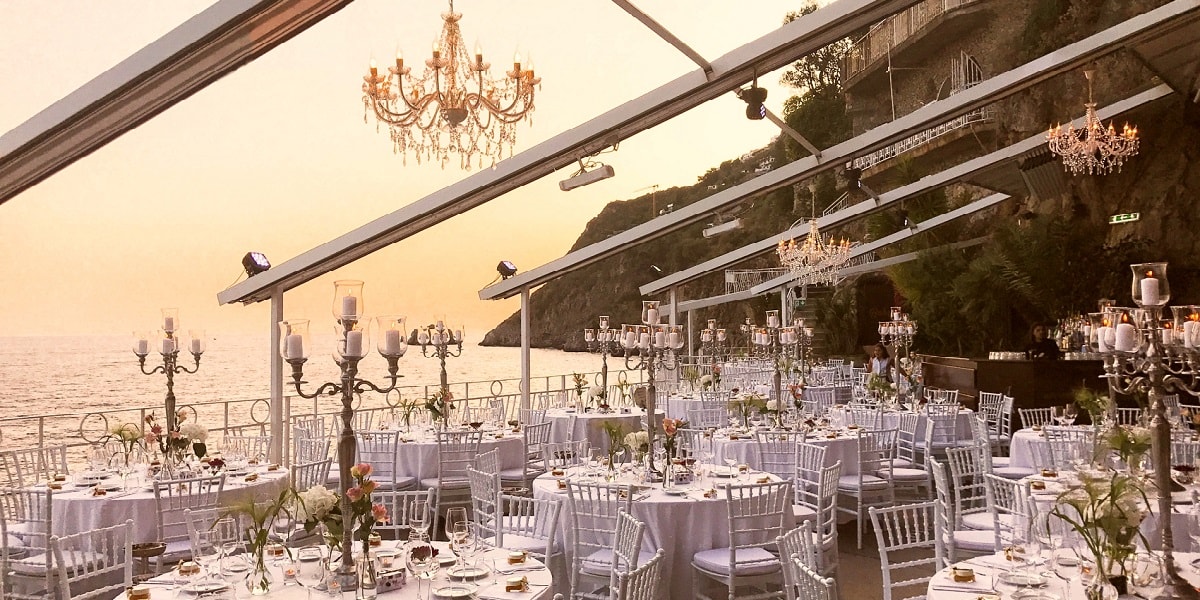 A fascinating cave on the sea
Marriage is a dream to wish for, a  fabled event  to experience  with your beloved in the magic of a fairytale location in Amalfi, accompanied by the sound of the waves and with a breathtaking view. If this is what you are looking for, you are in the right place.
It is in one of these incredible rocks in Praiano, that the Africana Club is located. A natural cave excavated by the erosive force of the water, with its incredible unique atmosphere is the setting for the most exciting, Amalfi coast wedding.
Recently renovated, the structure was originally one of the most popular clubs for the international jet set, who spent so many unforgettable evenings there;  guests have included Jacqueline Kennedy, as well as the Queen of Holland. While the nightclub still conserves  its reputation as an international music club of the highest calibre, the current owners have cleverly transformed it into a fantastic wedding venue in Italy.
The extraordinary structure of the premises provides several settings for  large events or small wedding making each event special and unique.
At the Africana you can also celebrate justifycivil or symbolic wedding ceremony either on the terrace, or in the cave itself, or even, for the most intrepid spouses, on the rocks outside. The refined in-house restaurant, with a renowned Italian Chef, will delight your palate with traditional Mediterranean local dishes.