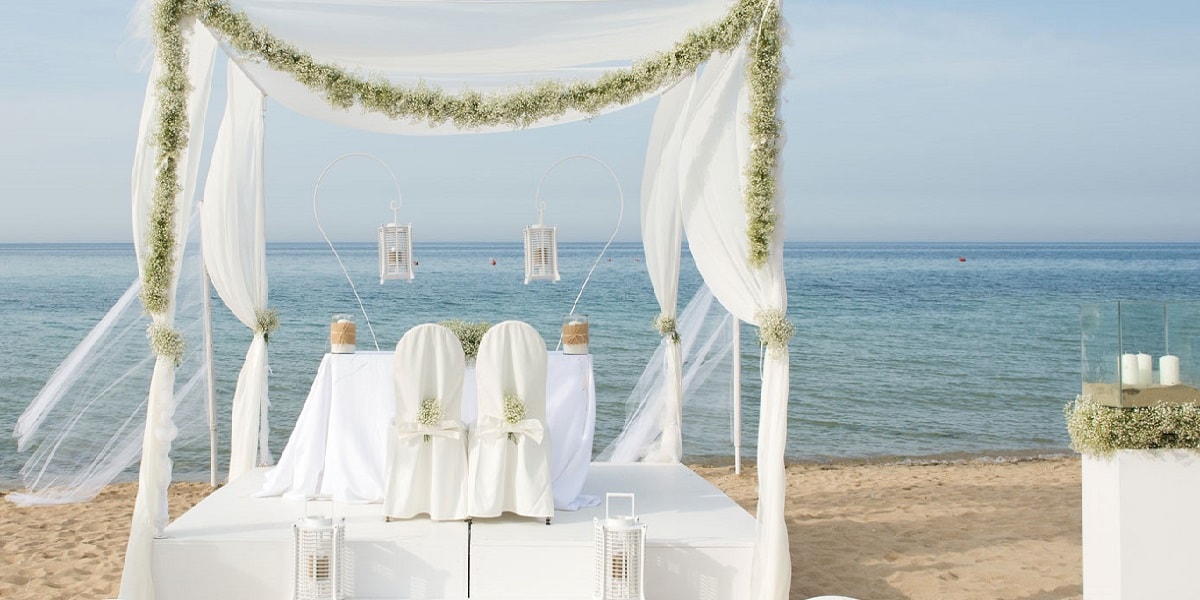 An exclusive lounge beach on the crystal clear Salento sea.
The Coccaro Beach Club, unique in Apulia, among the 10 best beach clubs of the Mediterranean, is located in Capitolo - Monopoli and is an exclusive location for weddings on the beach.
A world suspended between sea and shore: a combination of grace and bliss, tradition and comfort, together creating an unforgettable wedding in italy. Your most beautiful day, in a suggestive atmosphere, on a beach of fine sand, surrounded by century-old dunes and the scent of luscious Mediterranean greenery.
The only real 5-star luxury beach lounge, complete with palm trees, white linen draperies, sculptured couches, fluffy pillows, hemp rugs, antique lanterns.
The service is taken caring to the smallest details by a careful and professional staff together with the mastery of famous starred Chefs able to satisfy the most demanding palates. All you need to make your event special!
Spectacular St. Tropez-style teak deck that provides access to all areas of the Beach Club. A large roof with white wooden beams for shelter, just in case. Ideal for both private and large weddings, the location gives you the opportunity to celebrate the wedding itself on the beach, as well as wedding events before and after the ceremony itself.