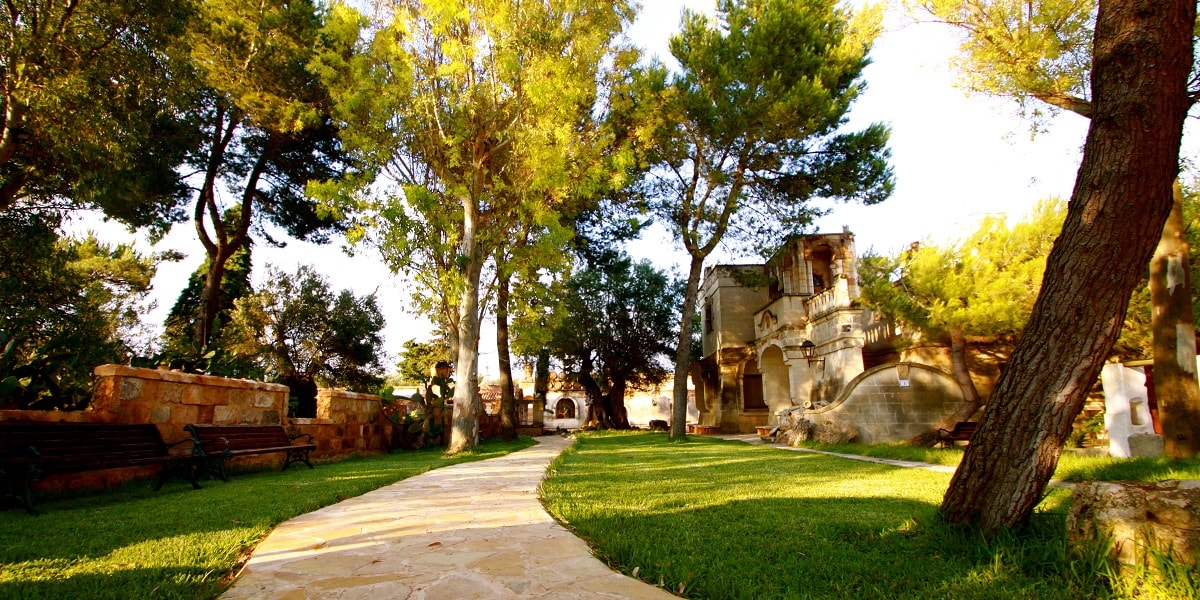 "And now while you rest you I'll fly up to the sky and will paint across it: newly weds" (Al Bano)
In the heart of the Salento region, only a few kilometres from Cellino San Marco, the famous internationally renowned Italian singer,  Albano Carrisi, has created a village on his family property, surrounded by woods, olive groves and vineyards, transforming the ancient Masseria Curtipetrizzi, from a 16th  century farm into a luxury village, with a hotel, a wine cellar, a restaurant and a resort.
Inside the complex, in addition to a private,  60-acre historical wood, there are fifty suites and rooms, in the shade of hundred-year-old olive trees, plus a beautiful swimming pool, with a large solarium and spa: the setting for your country chic wedding in Puglia.
The right place for your wedding, a totally sensorial experience , with colours, flavours and aromas of the best Mediterranean tradition.  Nature will surprise you, while  your emotions will be inundated with indelible memories  of an unforgettable wed day.
Inside this venue, you  can celebrate either  symbolic or civil wedding ceremonies.
Tenuta Albano Carrisi is surely the best choice to experience a country-chic venue  with its perfect combination of nature, beauty and elegance.