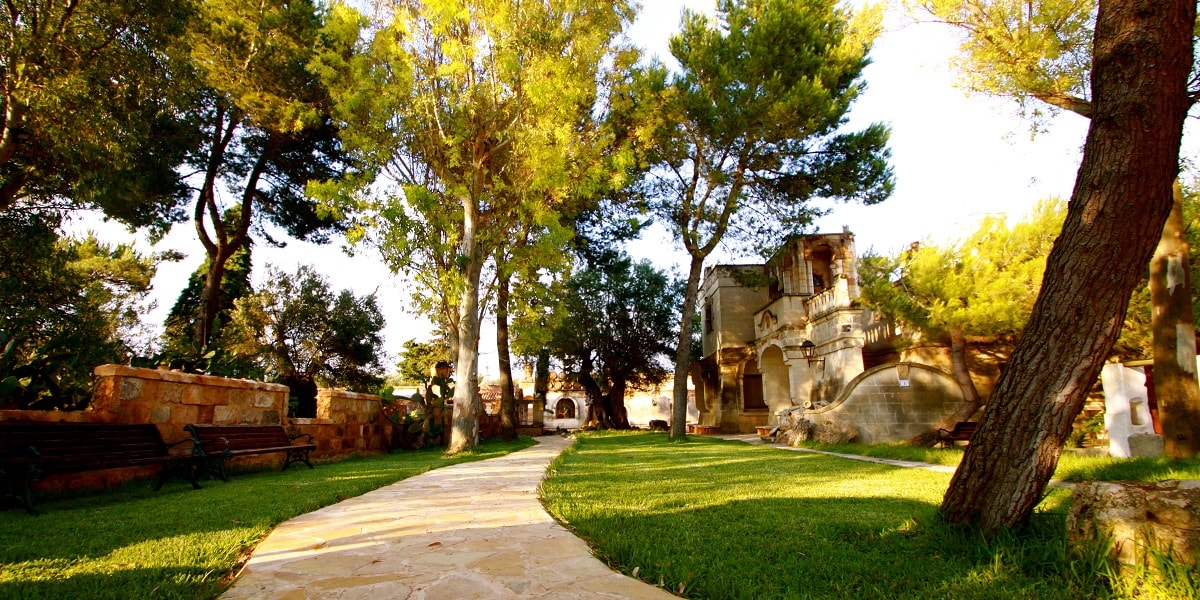 "And now while you're resting, I'll climb into the sky and with the brush I'll write for you: just married"
In the heart of Salento, a few kilometers from Cellino San Marco, the internationally famous Italian singer Al Bano Carrisi has created a village in his family estate. Surrounded by woods, olive groves and vineyards, the ancient Masseria Curtipetrizzi has been transformed from a 16th century farmhouse into a luxury village, with a hotel, a wine cellar, a restaurant and a resort.
Inside the complex, in addition to a 60-acre private historic wood, there are fifty suites and rooms, in the shade of centuries-old olive trees, as well as a beautiful swimming pool, with a large solarium and wellness center: the ideal setting for your country chic wedding in Puglia.
This luxury wedding venue, surrounded by unspoilt nature, is not only the right place for your event, but also a sensorial experience, with colors, flavors and aromas of the best Mediterranean tradition. On your wedding day at Tenuta Al Bano Carrisi you will experience indescribable emotions and both you and your guests will be flooded with unforgettable memories.
Within this huge venue, either symbolic or civil wedding ceremonies can be celebrated. Therefore, Tenuta Al Bano Carrisi is certainly the best choice for your country-chic wedding with its perfect combination of nature, beauty and elegance.